Qatar set deadline by FIFA over conditions for migrant workers
updated 3:09 AM EST, Fri January 31, 2014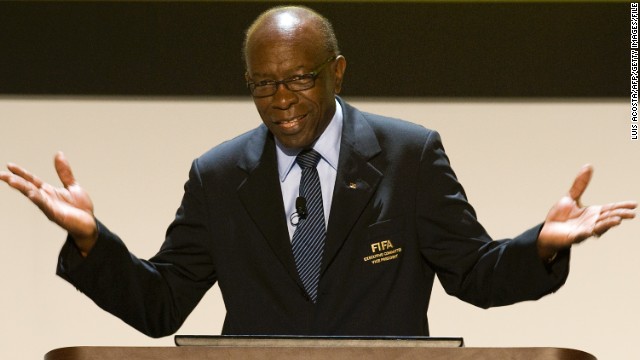 Former FIFA vice-president Jack Warner has dismissed allegations that he received payments from ex-Qatari football officials after the emirate won the right to host the 2022 World Cup as "foolishness." Warner resigned from FIFA in 2011 after he was accused of accepting bribes.
The announcement by FIFA in 2010 that Qatar would host the 2022 World Cup finals has brought greater exposure for the tiny emirate.
It has also placed world governing body FIFA under pressure as to just when the tournament will be held. The organization's secretary general Jerome Valcke says he expects the 2022 World Cup to be played between November and January.
Previously FIFA, whose president is Sepp Blatter, has insisted no decision on when the 2022 World Cup will be played would be taken until after the 2014 World Cup in Brazil.
It's not just when the 2022 World Cup will be played that has caused Qatar and FIFA problems. Qatar has come under pressure over the plight of the country's migrant workers, who make up 90 per cent of Qatar's population.
This has been been highlighted by the International Trade Union Confederation, which has criticized Qatar's system of sponsorship which ties workers to employers and has been abused in the past. The ITUC also point to the high number of worker deaths and the conditions that many find themselves in. Temperatures on building sites in the summer months can hit 50 degree Celcius.
Qatar's ambitious plans for the 2022 World Cup include building brand new, state of the art stadiums that would rival any in the world.
To combat the intense desert heat in the summer, each stadium would be equipped with zero carbon cooling technology that would cool the pitch and the stands.
But costs have spiraled and the technology has yet to be successfully deployed in full.
So the waiting goes on. At what time of year will the 2022 World Cup be staged?
'Foolishness'
World Cup heat
Off message?
Decision time
Workers' rights
Rage against machine
Belounis case
Back to the future
Zero carbon
Island in the sun
Waiting game
STORY HIGHLIGHTS
Qatar given deadline over conditions for migrant workers on 2022 World Cup
FIFA want detailed report by February 12
Amnesty International report last year highlighted the situation
FIFA president Sepp Blatter said at time it was "unacceptable"
(CNN) -- Organizers of the 2022 World Cup in Qatar have been set a tight deadline by FIFA to explain how conditions are improving for migrant workers on the various building projects associated with the hosting of football's showpiece competition.
The world governing body are demanding a "detailed report" by February 12 with "information on specific steps" being taken to improve the situation.
FIFA secretary-general Jerome Valcke wrote to Qatar's Supreme Committee for Delivery and Legacy Thursday to request the assurances.
Concerns over the welfare of migrant workers in Qatar was highlighted by an Amnesty International report last year, which reported on widespread abuse.
Read: Amnesty report condemns treatment of migrant workers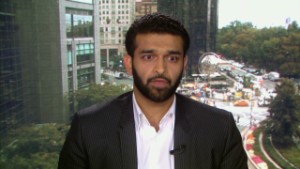 Are Qatar 2022 migrant workers abused?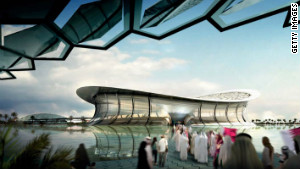 The impact of changing World Cup dates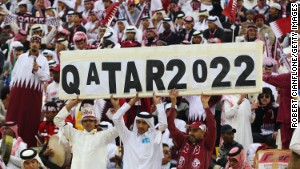 Qatar heat likely problem for World Cup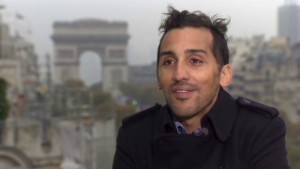 Belounis backs Qatar as World Cup hosts
It prompted FIFA president Sepp Blatter to describe the conditions as "unacceptable" and he raised the issue with the Emir of Qatar on a visit to Doha last November.
FIFA executive committee member Theo Zwanziger has been given the responsibility to monitor any progress and has held a series of meeting with human rights and labor organizations, including Amnesty and the International Labor Organization (ILO).
"We are currently in the middle of an intensive process, which is exclusively aimed at improving the situation of workers in Qatar," Zwanziger said in a statement released by FIFA.
"Ultimately, what we need are clear rules and steps that will build trust and ensure that the situation, which is unacceptable at the moment, improves in a sustainable manner."
The Qatar World Cup 2022 Committee was not immediately available for comment.
Zwanziger is due before the European Parliament on February 13, the day after the deadline for Qatar to report, in a hearing over workers' rights in the Arab emirate.
Read: Blatter: Working conditions in Qatar 'unacceptable'
The executive committee will also receive an update at its March 20 and 21 meeting.
"FIFA firmly believes in the power of the World Cup in triggering positive social change in Qatar, including improving the labor rights and conditions of migrant workers," it added.
Since Qatar was awarded the 2022 World Cup it has been dogged by various controversies, with FIFA still to decide on an actual date for the competition.
Acute summer temperatures in Qatar have led to fears over safety for players and spectators and Valcke told a French radio station earlier this month that he favored a winter World Cup with a November start.
FIFA's official position is that a final decision will be made in December 2014.
Read: Top FIFA official envisions winter 2022 World Cup