Alan Jackson, Kid Rock to kick off SeaWorld show amid controversy
updated 9:07 AM EST, Thu January 30, 2014
STORY HIGHLIGHTS
Artists have fled from the calendar after CNN broadcast the documentary "Blackfish"
It raises questions about the safety and humaneness of keeping killer whales in captivity
SeaWorld says the documentary ignores the park's conservation efforts and research
(CNN) -- The show will go on.
Alan Jackson and Kid Rock will kick off SeaWorld's "Bands, Brew & BBQ" this weekend, bucking a trend of artists dropping the show to avoid controversy over how the Orlando, Florida, theme park treats its orcas.
The concert event runs Saturdays and Sundays February 1 to March 9.
The exodus from SeaWorld's calendar began soon after CNN broadcast the documentary "Blackfish" in October. The film tells the story of the killing of a SeaWorld trainer by an orca in 2010. It raises questions about the safety and humaneness of keeping killer whales in captivity.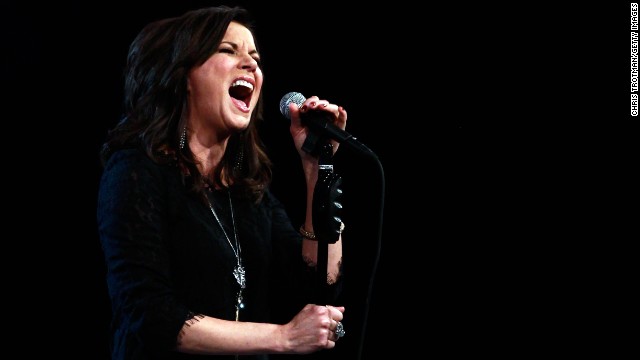 Ever since the CNN documentary "Blackfish" raised questions about the safety and humaneness of SeaWorld's practices, musicians booked for the 2014 Bands, Brew & BBQ concert series have been cutting ties with the Florida theme park. Others have also distanced themselves. Country singer Martina McBride, pictured, announced on Facebook that she had canceled her appearance scheduled for March.
Neil Giraldo and Pat Benatar announced Thursday, January 16, that they will be canceling their performance at Bands, Brew & BBQ.
The Beach Boys also canceled their show at the event.
Former Savage Garden singer Darren Hayes told a Twitter user he did not know the band's "The Animal Song" was being used during SeaWorld's performances. He said he has written to his publisher about it.
Edgar Winter told his fans via Facebook that he and his wife, Monique, would do "everything in our power" to stop SeaWorld from using his song "Free Ride" during its performances.
REO Speedwagon announced December 13 that it had canceled its performance.
On December 12, Trisha Yearwood pulled out "in light of recent concerns," according to her representative.
Although Joan Jett was not scheduled to perform at SeaWorld, one of her songs featured prominently in the park's killer whale shows. "I was surprised and upset to see on YouTube that SeaWorld used 'I Love Rock 'n' Roll' as the opening music for its cruel and abusive 'Shamu Rocks' show," Jett wrote in a letter to SeaWorld President Jim Atchison on December 11. "I'm among the millions who saw 'Blackfish' and am sickened that my music was blasted without my permission at sound-sensitive marine mammals. ... These intelligent and feeling creatures communicate by sonar and are driven crazy in the tiny tanks in which they are confined." A SeaWorld spokesman said that although the park had licensed the song legally, it will no longer be used in the shows.
Cheap Trick canceled its February date without releasing a statement.
On December 7, sisters Ann and Nancy Wilson tweeted, "Heart has chosen to decline their forthcoming performance at SeaWorld on 2/9/14 due to the controversial documentary film 'Black Fish.' " Nancy, left, wrote, "The Sea World show was planned long ago as an Orlando show. Had we known, we'd have said no then. We said no today. Love you all."
After the airing of the documentary and the Change.org petition urging Willie Nelson to withdraw from the concert series, Nelson obliged, saying, "What they do at SeaWorld is not OK." He told CNN's Brooke Baldwin: "I don't agree with the way they treat their animals. (Canceling the show) wasn't that hard a deal for me."
Barenaked Ladies was among the first acts to question their affiliations with SeaWorld, and the band took to Facebook in November to explain why it was canceling its SeaWorld concert. "This is a complicated issue, and we don't claim to understand all of it, but we don't feel comfortable proceeding with the gig at this time," the band wrote. "The Seaworld folks have been gracious, and extended us invitations to the park to learn more about what they do, and how they do it."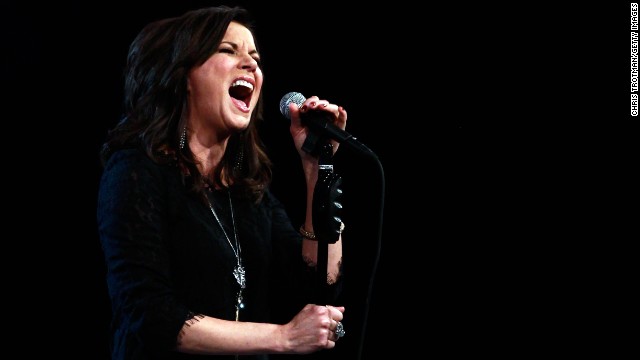 Photos: Celebs shun SeaWorld
Country star Trace Adkins pulled out this month. Other acts that have canceled include: Trisha Yearwood, Willie Nelson, Cheap Trick, Heart, Barenaked Ladies, Martina McBride and 38 Special.
Pat Benatar, Beach Boys cancel
Only Justin Moore and Scotty McCreery remain on the event calendar from the original list. Their representatives have not responded to CNN's repeated requests for comment.
Online petitions and social media postings targeted the acts who had signed on to play at the park.
"We're disappointed a small group of misinformed individuals was able to deny fans what would have been great concerts at SeaWorld," SeaWorld spokesman Nick Gollattscheck has said.
"The bands and artists have a standing invitation to visit any of our parks to see firsthand or to speak to any of our animal experts to learn for themselves how we care for animals and how little truth there is to the allegations made by animal extremist groups opposed to the zoological display of marine mammals."
SeaWorld says the documentary ignores the park's conservation efforts and research.
"More than 11 million people a year visit SeaWorld parks, and most will see a killer whale presentation during their visit," said Gollattscheck.
"Over the course of our 50-year history hundreds of millions of people have experienced killer whales in our parks. There is tremendous appeal in that kind of inspirational and educational experience, and we anticipate that killer whale display will continue for generations to come."
'Blackfish' prompts school to cancel long-standing SeaWorld trip