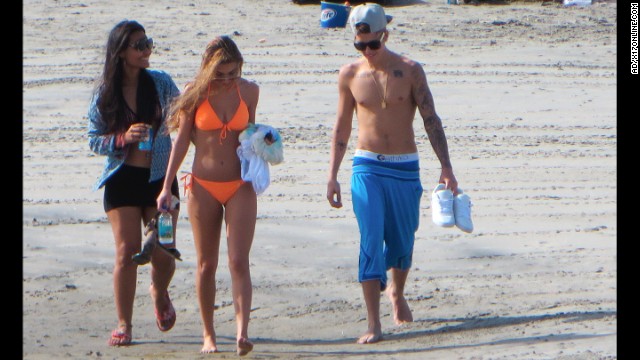 Justin Bieber walks on a beach in Panama on Saturday, January 25, two days after he was charged in Miami with drunken driving, resisting arrest and driving without a valid license. The pop star is accompanied by his new girlfriend, model Chantel Jeffries, who is wearing the orange bikini.
Bieber turned 19 on March 1. He won't be able to claim the "teen" in his pop star title for much longer.
The year 2013 wasn't very kind to Bieber;
Bieber cleans up at the American Music Awards in November, but
the young artist is left out completely
when the Grammy nominations are announced a few weeks later. Add
an alleged murder plot
to the mix, and it's fair to say December 2012 wasn't the best month for the Biebs.
seemed to end
at the end of 2012, although their actions sparked rumors of reconciliation just about every other week. Regardless of their on-again, off-again status, Bieber chose to take his mom, Pattie Mallette, as his date to the 2012 American Music Awards.
Bieber's relationship with Selena Gomez
run into a wall of glass backstage
in Paris in June 2012, and in the fall of that year,
he got sick onstage
before moving on with his performance in Glendale, Arizona. Here he performs at the Staples Center in Los Angeles in October 2012.
The Biebs has a knack for concert mishaps. He managed to
In June 2012, the singer was all smiles as he held baby brother Jaxon at the MuchMusic Video Awards in Toronto.
went to No. 1, but it also had the year's biggest entry
on the Billboard 200. How many can do that and graduate from high school (
which he did in 2012
) at the same time?
Bieber's immense fan base comes out in full force when the singer releases his album "Believe." The disc not only
appearance as part of boxer Floyd Mayweather Jr.'s entourage
at a fight in May 2012 had everyone doing a double take. Lil Wayne and 50 Cent were also on hand.
Bieber makes his bread and butter as a teen pop phenom, but his social circle is wide. His
When you're Justin Bieber, you get a $100,000 electric sports car for your 18th birthday -- and on
, he made a special Valentine's Day trip
to a girl suffering from cancer. Photos he shared from their time together quickly went viral.
The Biebs attends the NRJ Music Awards in January 2012, but he stays busy giving back when he's not hitting the red carpet. A month later
most influential hair
" of 2011 and also was ranked as
one of the most charitable stars
. Here, he showed off his style with Paris Jackson at the Michael Jackson hand and footprint ceremony at Grauman's Chinese Theatre in Los Angeles.
Bieber had some of the "
Bieber was embroiled in
a baby mama scandal
when he attended the 2011 American Music Awards with Selena Gomez, but you wouldn't know it by looking at the happy couple. A year later, Bieber and Gomez would no longer be an item.
Bieber attends the MTV Video Music Awards in August 2011 with a snake on one hand and then-girlfriend Selena Gomez holding on to the other. He won the best male video award for "U Smile" that night.
Madame Tussauds had everyone seeing double when Bieber's wax figure was unveiled in March 2011 in London.
Bieber shows off on the basketball court at the 2011 BBVA NBA All-Star Celebrity Game in Los Angeles. Even former NBA player
Scottie Pippen said
he was surprised by Bieber's skills.
The pop idol attends the Los Angeles premiere of "Justin Bieber: Never Say Never," a 3-D documentary on his rise to stardom, in February 2011. He's accompanied by Usher and manager Scooter Braun.
At 16, Bieber was already an author. Here he promotes his book, "First Step 2 Forever: My Story," at a New York bookstore in November 2010.
Complete with a letterman jacket and a drum solo, Bieber surprises fans in an outdoor performance at the MTV Video Music Awards in Los Angeles in September 2010.
By early 2010, Bieber had notched a chart-scaling album with "My World" and was ready to release "My World 2.0," which contained the single "Baby." Here, Bieber performs at the Pepsi Super Bowl Fan Jam in Miami Beach in February 2010.
The Stratford, Ontario, native first attracted attention on YouTube. Here Bieber, in his signature purple hoodie, entertains crowds at Arthur Ashe Kids' Day, a U.S. Open event, in New York in August 2009.
At 15, Bieber had yet to become synonymous with the ubiquitous single "Baby." At this point, he was soaking up all he could learn from his mentor, Usher, with whom he attended the Nickelodeon Kids' Choice Awards in March 2009.
Teen heartthrob Justin Bieber
Teen heartthrob Justin Bieber
Teen heartthrob Justin Bieber
Teen heartthrob Justin Bieber
Teen heartthrob Justin Bieber
Teen heartthrob Justin Bieber
Teen heartthrob Justin Bieber
Teen heartthrob Justin Bieber
Teen heartthrob Justin Bieber
Teen heartthrob Justin Bieber
Teen heartthrob Justin Bieber
Teen heartthrob Justin Bieber
Teen heartthrob Justin Bieber
Teen heartthrob Justin Bieber
Teen heartthrob Justin Bieber
Teen heartthrob Justin Bieber
Teen heartthrob Justin Bieber
Teen heartthrob Justin Bieber
Teen heartthrob Justin Bieber
Teen heartthrob Justin Bieber
Teen heartthrob Justin Bieber
Teen heartthrob Justin Bieber
STORY HIGHLIGHTS
Immigration lawyers say it's unlikely Justin Bieber will face deportation
If he's charged with and convicted of drug offenses, that could change the equation
The 19-year-old Canadian citizen faces misdemeanor charges in Florida
California authorities are weighing whether to charge him with felony vandalism
(CNN) -- Are criminal charges just the beginning of Justin Bieber's legal troubles?
Depending on how things play out, the Canadian citizen could also have an immigration case to worry about.
#DeportBieber trended on Twitter last week, with critics pushing authorities to send the teen pop star north of the border after he was arrested in Miami Beach, Florida, on suspicion of drunk driving, resisting arrest and driving without a valid license.
It's not likely Bieber will be kicked out of the United States, immigration law experts say. But even so, criminal charges could complicate things for the 19-year-old singer -- and if he's charged with and convicted of any drug offenses, that could change the equation.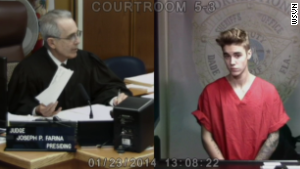 Could Justin Bieber be deported?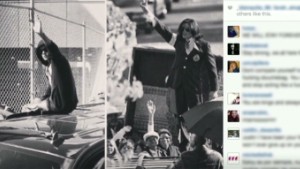 Bieber: What more can they say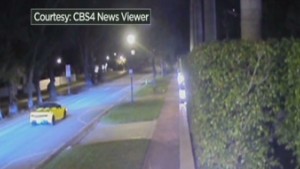 Bieber's drag race caught on camera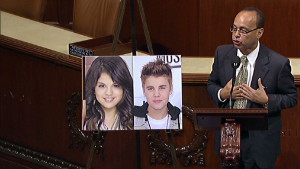 Lawmaker to Bieber: Remember your papers
What crimes lead to deportation?
In addition to the charges he faces in Florida, investigators in California are also weighing whether Bieber will face a felony vandalism charge tied to an egg attack there.
Immigration lawyers say convictions on those charges wouldn't generally lead to deportation for someone like Bieber, who has a visa allowing him to legally live in the United States because of his "extraordinary ability" in the arts.
That's because those charges aren't considered to be aggravated felonies or crimes of moral turpitude -- the two types of crimes that federal law defines as grounds for the deportation of non-citizen immigrants.
And according to federal law, only violent crimes and sentences longer than one year result in a re-evaluation of a person's visa status.
Translation for those of you who aren't legal eagles: Bieber's probably not going anywhere.
But when it comes to deportation proceedings, it's not a simple matter.
"It's a very complex area of immigration law," said Annaluisa Padilla, a California immigration lawyer.
An "aggravated felony" sounds severe. And often they are; crimes like murder, rape or sexual abuse are among the violations that fit that description.
But crimes that might sound less serious to the average person can also be considered aggravated felonies.
In 2000, for example, a federal appeals court determined that a man with a green card was an aggravated felon after a misdemeanor conviction for stealing Tylenol and cigarettes, according to the Transactional Records Access Clearinghouse Immigration project at Syracuse University, which follows immigration trends and statistics.
Sometimes, Padilla said, a crime considered a misdemeanor at the state level is viewed as a felony by federal immigration officials.
The bottom line: Until investigators finish weighing their options and the criminal case against Bieber proceeds, it's impossible to predict how his immigration status could be impacted.
Drugs could change the equation
After his arrest in Florida last week, Bieber "made some statements that he had consumed some alcohol, and that he had been smoking marijuana and consumed some prescription medication," Miami Beach Police Chief Raymond Martinez said.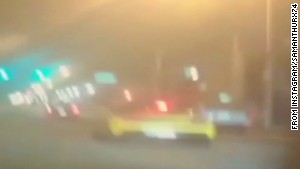 Video shows Bieber getting pulled over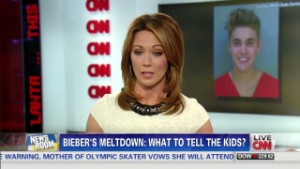 What to say to the 'Beliebers?'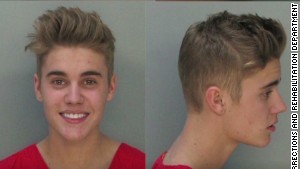 Busted Justin Bieber faces the music
Since then, breathalyzer tests have suggested Bieber was not too drunk to legally drive when he was pulled over by Miami Beach police early Thursday. But it could be two or three weeks before tests that should give a more accurate blood-alcohol reading and could tell if he was high on pot are back from the lab.
When authorities searched Bieber's California home earlier this month, a deputy found suspected illegal drugs at the bedside of Bieber house guest Lil Za, who now faces a felony drug charge. But a detective who searched other parts of the home told CNN last week that he saw "no sign of drugs" there.
Bieber hasn't been charged with any drug-related crimes in connection with either case.
But if drugs were involved, that could change the equation when it comes to immigration issues, experts say.
"He may have a difficult time returning to the U.S. after traveling," Padilla said. "If there is a conviction on the use of marijuana, he may run into some issues when renewing his visa or even attempting to apply for residency."
And if authorities add a drug charge into the mix, that could eventually put deportation on the table, said Ira Kurzban, an attorney in Miami who wrote a widely used reference book on immigration law.
"Deportation grounds for drug-related crimes are broadly defined," Kurzban said. But a drunk-driving charge that isn't drug-related, he said, "is not a basis to deport somebody."
Decision near on Bieber's egging charge; singer takes it easy in Panama
A double standard?
Bieber was released Thursday from a Miami jail an hour after he made a brief appearance through a video link before a judge, who set a $2,500 bond that afternoon.
Since his arrest, some critics have wondered whether Bieber wouldn't be deported for reasons that have little to do with the law.
In a CNN.com opinion column last week, CNN contributor Ruben Navarrette suggested the wealthy singer's star status might be getting him special treatment.
"Bieber has an estimated net worth of about $130 million," Navarrette wrote. "I bet that, right about now, many of those Mexican immigrants who were deported because they came to the attention of local police officers for a burned-out taillight, or for not making a complete stop at an intersection, are wishing that they had been a rich, white kid with marginal music ability and too much money. If so, things might have gone differently for them."
But Padilla says there's a key difference between such examples and Bieber's case: He has a visa.
"The reason an individual who had failed to stop at a stop sign or is driving without a license comes in contact with immigration authorities is because they're undocumented," Padilla said. "You're not comparing apples to apples."
CNN's Alan Duke and Todd Leopold contributed to this report.