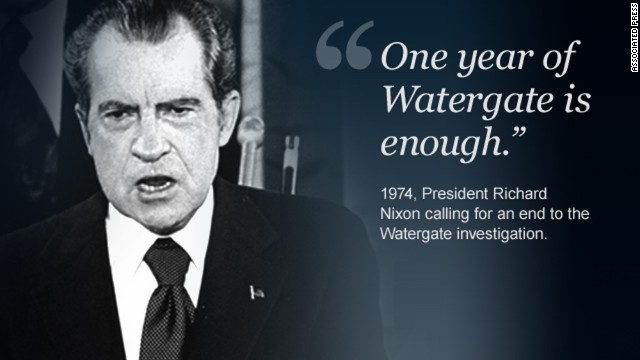 Quotes from State of the Union speeches
Quotes from State of the Union speeches
Quotes from State of the Union speeches
Quotes from State of the Union speeches
Quotes from State of the Union speeches
Quotes from State of the Union speeches
Quotes from State of the Union speeches
STORY HIGHLIGHTS
Julian Zelizer: President Obama can propose concrete steps to fight inequality
He says raising minimum wage, expanding Medicare, extending jobless benefits would help
Zelizer: Obama would face opposition from House GOP, but he can put focus on these ideas
Editor's note: Julian Zelizer is a professor of history and public affairs at Princeton University. He is the author of "Jimmy Carter" and "Governing America."
(CNN) -- When President Obama takes center stage for the State of the Union Address on Tuesday night, he is certain to address the issue of economic inequality.
Over the past few months, President Obama has become increasingly vocal about the growing divide between the rich and the poor in America. During a speech at the Center for American Progress in December, he warned that the nation needed to deal with the "dangerous and growing inequality and lack of upward mobility that has jeopardized middle-class America's basic bargain—that if you work hard, you have a chance to get ahead."
In a recent interview with The New Yorker, President Obama told David Remnick, "I can tell you that I will measure myself at the end of my presidency in large part by whether I began the process of rebuilding the middle class and the ladders into the middle class, and reversing the trend toward economic bifurcation in this society."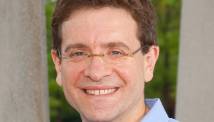 Julian Zelizer
The problem is that any talk about tackling inequality runs directly into the reality of Washington gridlock. In an age when so little gets done, it is hard to imagine Obama will have any luck achieving much progress on this issue.
But he needs to try. At a minimum, he can use the power of the presidency to at least get these issues into the national debate for now and for the future.
There are also some concrete proposals on the table that could take a dent out of inequality.
1) Raise the minimum wage: Most important, the minimum wage has been central to the nation's efforts to provide a base of support to working Americans. Since its enactment in 1938, the federal minimum wage has been integral to boosting the income of workers in some of the lower-paying jobs.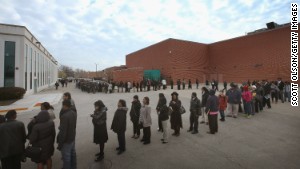 Why jobless benefits didn't make budget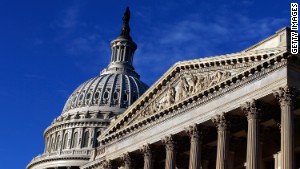 GOP image problem over jobless benefits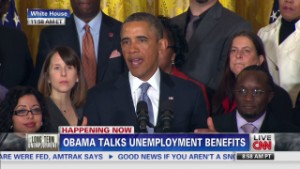 Obama: Jobless 'desperately want work'
But current minimum wage levels are not adequate. Most economists agree that there is room to increase the minimum wage without any dramatic impact on unemployment. There are proposals in Congress to raise it to $10.10 an hour from $7.25. The proposal has enormous national support even though there is still stiff opposition from Republicans in the House
Opinion: Tax rich, solve inequality?
2) Implement the Medicaid expansion under ACA: The states can also take a bite out of inequality simply by moving forward with the implementation of the Affordable Care Act. One of the most important parts of the legislation did not create anything new but rather expanded an existing program: Medicaid. Under the law, eligibility for Medicaid was expanded to provide more low-income Americans with health insurance. In the states that have put the change into effect, the implementation has been quite smooth and many Americans are already enjoying the security that comes from health insurance. In West Virginia, 75,000 people have enrolled in Medicaid, a state with high rates of poverty. Almost 5 million poor Americans have gained access as a result of the bill.
Unfortunately, there are 25 states that have refused to expand the benefits as a result of Republican opposition. Given the success that has been reported from this part of the program, President Obama should renew pressure on lagging red states to move forward with this expansion.
Opinion: What the inequality debate leaves out
3) Restore extended unemployment benefits and food stamp spending: Congress must also restore some of the benefits that they have taken away from those who are struggling. It is one thing to stop progress on fighting inequality, another to make things worse.
Unfortunately, in recent months some Republicans have aggressively sought to undercut key pillars of the social safety net. The GOP blocked an effort by Democrats to extend unemployment benefits that expired. States are following through by cutting benefits as well, a dynamic that is having devastating effects on those who have been living on the edge. Congress has also enacted cuts to the food stamp program, one of the most effective measures that we have had since the 1960s to help poorer Americans.
The New York Times reports that food banks are dealing with the cuts. "Make no mistake, if the food stamp program is cut, we're going to see much longer lines of people seeking help with their food budgets, and we can't help them at all," lamented Nancy Roman, the executive director of a food bank in Washington. In both of these cases President Obama would be in the position of pressuring Congress to restore spending rather than to enact spending. But those restorations would have huge effects.
4) Add incentives to hire the long-term unemployed: Congress must also consider new incentives to persuade business to hire the long-term unemployed. In 2010, Congress enacted a tax benefit to employers who hired the unemployed. New incentives should be added that target the long-term unemployed. One of the most urgent challenges facing the government is to help the unemployed get back into the labor pool. The longer workers are out the more difficult it is to get back in.
Opinion: Why war on poverty not over
5) Close tax loopholes: President Obama should call on Congress to move forward on tax reform, an issue that has been discussed for years. Tax reform is one of the most effective means for raising revenue from wealthier Americans. At this point, Congress has little chance to move forward on a tax increase on wealthier Americans. But loophole-closing tax reform is a way to raise revenue by taking away benefits that some of the wealthiest Americans thrive on. There are a number of conservatives who have supported tax reform, a means of making the tax code more efficient and dealing with the deficit problem without raising tax rates.
6) Support local housing initiatives: Right now there are a number of interesting initiatives taking place at the local level to deal with the problems of inequality. Obama should consider throwing his support behind them or even giving some federal backing to these efforts, either through actual financial assistance or building support for these initiatives. In Salt Lake City, Utah, and Phoenix, Arizona, the city governments have worked with the states to eradicate the problem of veterans who are homeless by providing them with housing. In New York, Mayor Bill de Blasio is aiming to create 200,000 affordable units within 10 years.
Even though they are modest, some of these measures will be extraordinarily difficult to achieve and the odds are low. But President Obama must at least put the issues up on the agenda and energize the debate about how to tackle this problem.
Follow us on Twitter @CNNOpinion.
Join us on Facebook/CNNOpinion.
The opinions expressed in this commentary are solely those of Julian Zelizer.