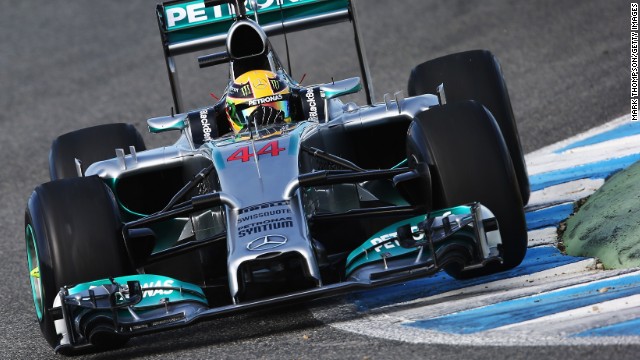 Mercedes is running a message of support for Michael Schumacher on its 2014 Formula One car. The Mercedes, piloted by Lewis Hamilton, was the first 2014 car to take to the track as winter testing opened in Jerez, Spain.
It's back to work for Red Bull's Sebastian Vettel, who is chasing a fifth world title when the F1 season begins in March.
Team Red Bull launches its new car at the Jerez track in Spain on the morning of the opening winter test, when teams find out if their new cars are fast and reliable.
Ferrari unveiled their latest F1 car -- the F14 T -- on Saturday. The Italian team is also running a message of support for Schumacher on its livery.
British F1 team McLaren have also declared their hand, revealing the MP4-29 at their Surrey base on Friday.
A sideview of the MP4-29 which will be raced by 2009 world champion Jenson Button and rookie Kevin Magnussen.
Sauber revealed its new car and the Swiss team said in a statement: "Perhaps the most visually striking element of the Sauber C33-Ferrari is the very low, snout-like nose."
F1 teams unveil new cars for 2014 season
F1 teams unveil new cars for 2014 season
F1 teams unveil new cars for 2014 season
F1 teams unveil new cars for 2014 season
F1 teams unveil new cars for 2014 season
F1 teams unveil new cars for 2014 season
F1 teams unveil new cars for 2014 season
STORY HIGHLIGHTS
Legendary Italian F1 team reveal the look of their new car for the 2014 season
F14 T name chosen by fans in a poll on Ferrari website
McLaren F1 team unveiled the car they hope will improve their fortunes on Friday
(CNN) -- First it was McLaren, now it's the turn of Ferrari to unveil the car they hope will speed them to victory in the forthcoming Formula One season.
The sport's oldest team, based in Maranello, Italy unveiled their new F14 T car on their website on Saturday.
A raft of technical changes introduced for the 2014 season sees teams racing with, to the untrained eye at least, similar looking cars but vastly-changed setups -- most notably using smaller 1.6-liter V6 Turbo engines compared to the 2.4-liter V8 engines used last year.
Read more: F1 rips up the rulebook
Other significant alterations this year include reconfigured rear wings, the introduction of a new Energy Recovery System and a limit of 100 kilos of fuel per race. Eagle-eyed observers will also note that the nose cone has been lowered and narrowed.
Along with Ferrari's new car comes a new driver -- the quietly charismatic Kimi Raikkonen replaces Brazil's Felipe Massa -- and new hope that the Finn and Spain's Fernando Alonso can return the team to championship-winning ways.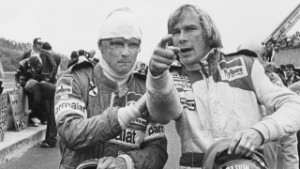 Niki Lauda on F1's most dangerous years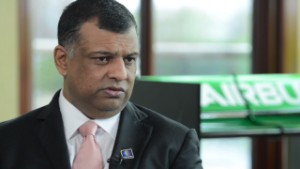 Can Caterham secure points in 2014?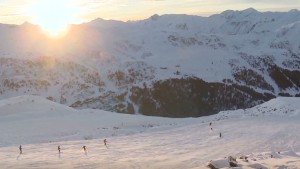 CNN retraces Schumacher's accident route
"We both want to win and time will tell what will happen and if we can bring the championship back to Ferrari," Raikkonen told the Ferrari F1 website.
"We are more than capable, both of us, to be up there and fight for championships."
Raikkonen won the drivers championship in 2007 with Ferrari, the same year they won their last constructor's championship.
This year's car is the 60th built by Ferrari for the F1 world championship with the F14 T name being chosen by fans via a poll on the Ferrari F1 team's website.
"It's nice to know the name of the car has been chosen by our fans," team principal Stefano Domenicali said.
"The amazing number of votes shows just how popular Ferrari has always been and this will be, as always, a further impetus for us to do well this year!"
Read more: Reliability not speed key to F1 glory in 2014, says Lauda
Twenty-four hours earlier it was McLaren who were unveiling their new car which they hope can wipe away the memory of a dismal 2013 season.
The Surrey-based team finished a lowly fifth, 193 points behind fourth place Lotus, with neither Jenson Button nor former teammate Sergio Perez managing a podium finish in 19 races.
The MP4-29 is a "sensible and calculated response to the new regulations," McLaren said.
Jonathan Neale, managing director of McLaren Racing said in a statement: "We've never had such significant new regulations before; reacting to them, and managing those changes, while still pushing the performance limits, has been an extremely tough job.
"We've been relatively pragmatic about it. We know that the need for consistency initially outweighs the need for performance -- the winter tests won't be about chasing set-up or refining the car; the envelope of performance is likely to be so wide, and so relatively unknown, that the winter -- and to some extent the opening races -- will be about understanding the operational boundaries of the car as best we can."
Jenson Button, who will be partnered by Dane Kevin Magnussen this season, is looking forward to getting behind the wheel.
"I'm very keen to learn all about the new formula and our new car, and I want us to be in a position where we head to the opening flyaways feeling comfortable with our package, yet still ready to absorb and learn more as we go," Button said in a statement.
Testing for the new season, which starts in Melbourne on March 16, begins at the end of January in Jerez, Spain.