U.N. inspectors to visit Iran uranium mine
updated 11:10 AM EST, Fri January 24, 2014
(CNN) -- U.N. nuclear inspectors will visit Iran's Gchine uranium mine "in coming days," Yukiya Amano, director general of the International Atomic Energy Agency, said Friday in a statement.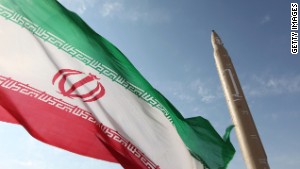 Iran's tough nuclear talk raises doubts
The inspection is part of a deal worked out between the agency and Iran late last year.
It's not part of the separate nuclear deal between Iran and world powers reached in November.
READ: Iranian official on nuke deal: 'We did not agree to dismantle anything'
READ: Hassan Rouhani: Iran will continue nuclear program for peaceful purposes
READ: Iran says it's implementing interim nuclear deal