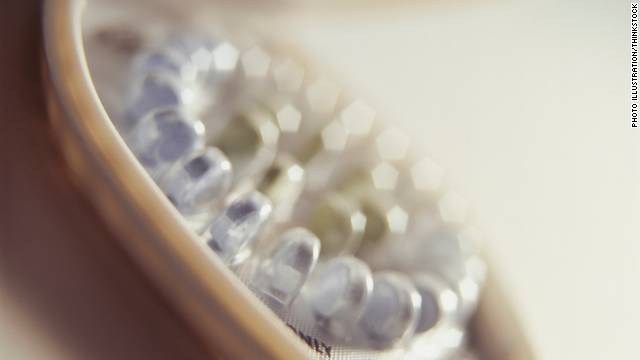 Women have many choices when it comes to avoiding pregnancy. According to the Centers for Disease Control and Prevention, 99% of sexually active women from 2006 to 2010 used at least one contraceptive method at some point. Here's a look at a variety of birth control methods and how they each work.
An intrauterine device, or IUD, is a T-shaped flexible device that's inserted by a doctor into a woman's uterus. The devices blocks sperm and changes the lining of the uterus, which may keep a fertilized egg from attaching. Pregnancy is prevented from three to 12 years, depending on the type.
Approved in 1960 by the U.S. Food and Drug Administration, oral contraceptives involve taking a daily pill with a combination of estrogen and a progestin. The hormones prevent ovulation and thicken a woman's cervical mucus, blocking sperm from fertilizing an egg.
Condoms aren't just for men. The female condom fits inside the vagina with a ring at one end that covers the cervix. When used correctly all of the time, the National Institutes of Health says that it's 95% effective, with the bonus protection from sexually transmitted infections.
The diaphragm also fits inside the vagina, but only covers the cervix, where it blocks sperm from entering the uterus. It is made of silicone and can last up to two years. A spermicide must be used for greatest effectiveness.
The cervical cap is similar to a diaphragm, only smaller in size and made out of rubber instead of silicone. It is useful for women who find it hard to keep a diaphragm in place.
Implants are flexible, matchstick-size devices that are surgically inserted into a woman's arm. They slowly release the hormone progestin into the body, which prevents a woman's ovaries from releasing eggs. The protection lasts up to several years.
For women who don't want to take a pill or insert a device, the Ortho Evra birth control patch sticks to the body and releases pregnancy-preventing hormones through the skin. A woman must change her patch once a week, for three weeks in a row. No patch is used in the fourth week, then the cycle starts again.
NuvaRing, approved for use in the United States in 2001, is a small, flexible ring inserted into the vagina. It releases estrogen and progestin, the same pregnancy-preventing hormones found in most variations of the birth-control pill.
Introduced in 1983, the Today Sponge was pulled from the market after fears of toxic shock but returned in 2005 following design changes. The sponge contains spermicide and can be inserted into the vagina before sex, like a diaphragm, to prevent pregnancy.
Depo-Provera, an injection form of birth control, provides protection for three months with hormones that prevent ovulation and block sperm. It doesn't contain estrogen as do some other forms of birth control. As a result, it is a popular option for women who can't take estrogen or who are breastfeeding.
Emergency contraception, frequently referred to as the morning-after pill, can be taken to prevent pregnancy up to five days after unprotected sex. It can prevent the ovaries from releasing eggs and thickens a woman's cervical mucus. The morning-after pill can also thin uterus lining, which could prevent a fertilized egg from attaching.
A woman's choice
IUD
The pill
Female condom
Diaphragm
Cervical cap
Implant
The patch
Vaginal ring
Vaginal sponge
The shot
Morning-after pill
STORY HIGHLIGHTS
Cecile Richards: Mike Huckabee caused uproar with clueless comments about birth control
He said women told they need goverrnment "Uncle Sugar" to pay for their birth control
Richards: His words show political agenda to deny women contraceptive coverage
Richards: Birth control key in women's lives, health. Next election, issue will be in balance
Editor's note: Cecile Richards is president of Planned Parenthood Action Fund
(CNN) -- Former Arkansas Governor and presidential hopeful Mike Huckabee sparked outrage across the country this week for his offensive remarks about women and birth control. But the real problem isn't what he says -- it's what he and too many other politicians believe, and it's the policies they would advance if they have the chance.
In a speech to the Republican National Committee, Huckabee said that it was wrong to give women access to no-co-pay birth control under the Affordable Care Act -- that by doing so, women were being told "they are helpless without Uncle Sugar coming in and providing for them a prescription each month for birth control because they cannot control their libido or their reproductive system without the help of government." Of the thousands of types of medical care covered by insurance companies -- somehow he and a lot of other politicians have focused like a laser on birth control -- on taking coverage away from women.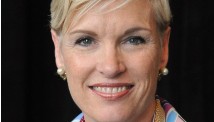 Cecile Richards
Indeed, Huckabee's remarks were no "gaffe," as too many pundits have called them. This is a speech he's made before, and his remarks are a look inside the playbook of politicians who appear to have no idea how birth control works and why it's so important to millions of women as a basic, preventive health care. They ignore the fact that women use birth control for a whole host of medical reasons -- and that's their business, not Mike Huckabee's.
In Huckabee's vision, every boss in America would be empowered to decide whether his or her female employees should have access to birth control the way they do for any other prescription medication.
Huckabee is joining a battle being waged cross the country.
Over 40 for-profit companies have filed lawsuits against the birth control benefit of the Affordable Care Act, and the Supreme Court will hear arguments in two of those cases in March. If the court rules in favor of the for-profit companies, employers for the first time ever could have the right to dictate to their employees the type of health care they may have access to.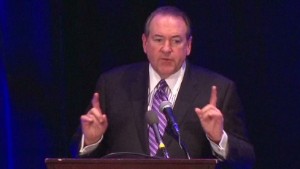 Mike Huckabee's 'libido' controversy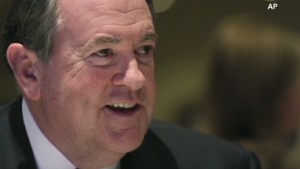 Mike Huckabee and the 'war on women'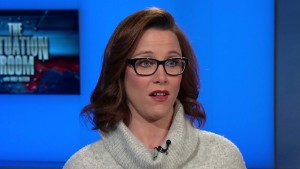 S.E. Cupp: I'm in the Twilight Zone!
Meanwhile, 20 state legislatures have moved to exempt certain employers and insurers from allowing their employees access to birth control without a co-pay. In Kansas, pharmacists are allowed to refuse to fill a prescription for birth control if they have a moral objection -- even if there's no other pharmacist in the area that a woman can go to instead. And while the states are individually waging separate battles, on the national front the U.S. House of Representatives approved an amendment a few months ago to roll back the birth control benefit.
The politicians behind these moves disregard how important birth control is for women and families. It allows women to take control of their health and economic security and to take personal responsibility for their family planning decisions. Many women also need birth control for medical reasons. For example, it can help relieve painful menstrual cramps, and help avert infertility by addressing the symptoms of endometriosis.
Access to birth control is also an economic issue. Until now, the cost has been expensive, with many women paying an average of $600 a year -- but sometimes much more -- for contraceptive protection. The Affordable Care Act enables 27 million women to receive their prescription birth control without a co-pay. Birth control also allows women, who make up nearly two-thirds of minimum-wage workers, to remain in the labor force.
For a woman working for minimum wage at a retail store, or for tips at a restaurant, the birth control benefit is tremendously important. For many women, it means the difference between taking birth control regularly and not being able to -- between getting pregnant and not getting pregnant.
As we look toward the midterm elections later this year, it's increasingly clear that access to birth control will be on the ballot. Mike Huckabee's remarks this week underscore what's at stake -- and why women will not allow out-of-touch politicians to take us back to the 1950s.
Follow us on Twitter @CNNOpinion.
Join us on Facebook/CNNOpinion.
The opinions expressed in this commentary are solely those of Cecile Richards.