Celebrity substance abuse confessions
Celebrity substance abuse confessions
Celebrity substance abuse confessions
Celebrity substance abuse confessions
Celebrity substance abuse confessions
Celebrity substance abuse confessions
Celebrity substance abuse confessions
Celebrity substance abuse confessions
Celebrity substance abuse confessions
Celebrity substance abuse confessions
Celebrity substance abuse confessions
Celebrity substance abuse confessions
Celebrity substance abuse confessions
Celebrity substance abuse confessions
Celebrity substance abuse confessions
Celebrity substance abuse confessions
Celebrity substance abuse confessions
Celebrity substance abuse confessions
Celebrity substance abuse confessions
Celebrity substance abuse confessions
Celebrity substance abuse confessions
Celebrity substance abuse confessions
Celebrity substance abuse confessions
Celebrity substance abuse confessions
Celebrity substance abuse confessions
Celebrity substance abuse confessions
Celebrity substance abuse confessions
Celebrity substance abuse confessions
Celebrity substance abuse confessions
Celebrity substance abuse confessions
Celebrity substance abuse confessions
Celebrity substance abuse confessions
Celebrity substance abuse confessions
Celebrity substance abuse confessions
Celebrity substance abuse confessions
Celebrity substance abuse confessions
Celebrity substance abuse confessions
Celebrity substance abuse confessions
STORY HIGHLIGHTS
Teen star Justin Bieber was arrested early Thursday morning
Defense attorney Eboni K. Williams says he made a mistake when he talked to the police
She argues in doing so, he helped the state's case against him
Williams: Justin Bieber should have just shut up
Editor's note: Eboni K. Williams is a criminal defense attorney and legal analyst based in Los Angeles. She has worked as a public defender, private trial lawyer and also provides commentary on legal and political issues from a pop culture perspective. You can follow her on Twitter @Eboni_K.
(CNN) -- In a few terrible seconds, teen star Justin Bieber made his attorney Roy Black's job a heck of a lot harder.
Bieber, who was arrested in Miami Beach on Thursday for drunken driving, resisting arrest and driving without a valid license, decided it would be a good idea to spill his guts to the Miami Beach Police Department.
According to Miami Beach Police Chief Raymond Martinez, during his arrest, Bieber "made some statements that he had consumed some alcohol, and that he had been smoking marijuana and consumed some prescription medication," before getting behind the wheel of a yellow Lamborghini.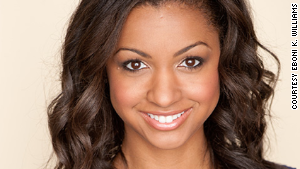 Eboni K. Williams
Justin Bieber arrested on drunken driving, resisting arrest charges
On the surface, this could look like Bieber was just being an honest guy, admitting to his wrongdoings. But look a little further, and you'll see a young man who has done the worst possible thing a defendant in any case could do. He opened his mouth. And in doing that, he's also doing the state's job for them.
Justin Bieber should have just shut up.
The great thing about the American justice system is that it is based on an adversarial process that requires the state to actually PROVE your guilt with evidence.
Guess whose job it is to gather that evidence? That's right, it's the job of the state -- in this case, the state of Florida.
The defendant is entitled to a presumption of innocence. The defendant -- nor his attorney -- doesn't have to prove a thing. The defense attorney only needs to raise reasonable doubt to the state's version of the story.
Where Bieber went wrong was voluntarily handing over evidence of his own guilt by admitting to criminal behavior, and therefore assisting in handing the prosecutor a conviction on a silver platter.
Police report details Bieber arrest
The moment Bieber was placed under arrest, he was read those words that we hear on every procedural cop drama on television: "You have the right to remain silent."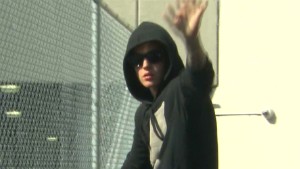 Bieber leaves jail, gives a wave to fans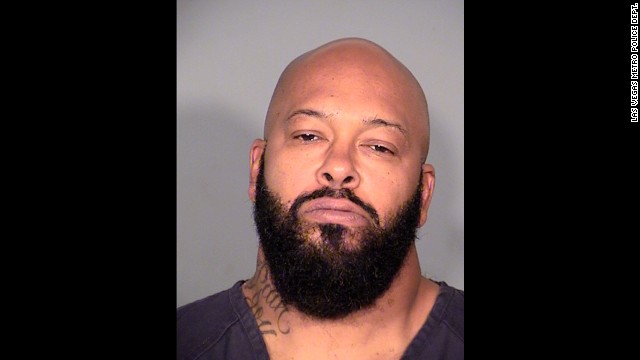 Former rap mogul Marion "Suge" Knight and comedian Micah "Katt" Williams were arrested Wednesday, October 29, accused of stealing a photographer's camera last month. Knight, 49, faces up to 30 years in prison because he has a prior conviction for assault with a deadly weapon.
Nicholas Brendon, a former star of "Buffy the Vampire Slayer," was arrested in Boise, Idaho, on Friday, October 17, after police were called to a downtown hotel following reports of a disturbance in the lobby. Brendon, who was in town for the Tree City Comic Con, showed signs of intoxication, according to police reports.
A photo of Phil Spector released in September 2014 shows the toll that prison has taken on the former music mogul. The picture was taken of Spector -- who is serving time for the 2003 killing of actress Lana Clarkson -- in 2013 at a prison in Corcoran, California.
Will Hayden -- Red Jacket Firearms owner and the Discovery Channel's "Sons of Guns" reality star -- was arrested in East Baton Rouge, Louisiana, on August 8, 2014. He was accused of child molestation and was charged with a crime against nature. Hayden was released on $150,000 bail. On August 27, 2014 Discovery canceled his show after Hayden was arrested on a charge of aggravated rape.
Rapper Gucci Mane turned himself in to authorities in March 2013 after a warrant was issued for his arrest on aggravated assault charges in Atlanta. In August 2014, he was sentenced to three years and three months in federal prison on firearm charges.
Farrah Franklin, 33, was arrested near Myrtle Beach, South Carolina, on a disorderly conduct charge on Sunday, July 20. The former Destiny's Child member was released on $280 bail after seven hours in custody, according to the Horry County Sheriff's Office website.
Russell Neal of the '90s R&B group Hi-Five faces murder charges in the death of his 24-year-old wife. Neal turned himself in to police and said the couple had been fighting, but he would not answer further questions without his lawyer. This is not the first time Neal has had a brush with the law. He's previously been charged with DUI, possession of marijuana and criminal trespassing.
Gregg Jarrett, an anchor with Fox News, was arrested on a misdemeanor charge of obstruction of the legal process and interfering with a peace officer at Minneapolis-St. Paul International Airport. He was released on $300 bond.
A former cast member of "Ice Road Truckers: Deadliest Roads" is accused of kidnapping a prostitute in Las Vegas, a police report said. Tim Zickuhr, who appeared as a driver in episodes of the History Channel show in 2011, was arrested on kidnapping, extortion and coercion charges by Las Vegas police on December 19.
TV's Judge Joe Brown was jailed on a contempt of court charge issued by a Tennessee juvenile judge on March 24, according to a court spokesman. He was later released on his own recognizance, CNN affiliate WMC-TV in Memphis, Tennessee, reported. Brown was in court to represent a client in a child-support case and allegedly became upset when he was told the case was not on the afternoon docket.
"The Partridge Family" star David Cassidy was ordered to three months of rehab on March 24, after pleading no contest to a DUI charge from January. It was his second DUI arrest in six months and third since 2011.
Tyler, the Creator was charged with a misdemeanor on March 15. The rapper is accused of inciting a riot at the 2014 SXSW festival in Austin, Texas.
Justin Bieber was charged with drunken driving, resisting arrest and driving without a valid license after police saw the pop star street racing in a yellow Lamborghini in Miami on January 23. "What the f*** did I do?" he asked the officer. "Why did you stop me?" He was booked into a Miami jail after failing a sobriety test.
Singer Bruno Mars was arrested on September 19, 2010, in Las Vegas, Nevada, on a drug charge. He later accepted a "deferred adjudication" deal in 2011.
Young Jeezy, real name Jay Wayne Jenkins, was arrested January 21 in Alpharetta, a suburb of Atlanta, and charged with obstruction of a law enforcement officer. It was his second arrest in a month.
Rapper DMX was arrested in South Carolina and held for three hours on November 3 before posting bond on charges of driving with a suspended license and having no car tag or insurance, according to the Spartanburg County Detention Center website. DMX, whose real name is Earl Simmons, has been arrested three times in the state since July 2013.
Dina Lohan, the mother of actress Lindsay Lohan, was arrested September 12 in New York on two DWI charges. New York State Police said a breath test showed her blood alcohol concentration to be more than twice the legal limit.
Actor Thomas Guiry is charged with felony assault, accused of head-butting a police officer in an incident on August 3 at Bush Intercontinental Airport in Houston.
Singer-actress Pia Zadora was charged with domestic violence battery and coercion for allegedly scratching her 16-year-old son's ear as she tried to take his cell phone when he dialed 911 on June 1, 2013, according to a Las Vegas Metropolitan Police report.
Actress Amanda Bynes was arrested again May 23, 2013 in New York after she allegedly tossed drug paraphernalia out the window of her Manhattan apartment. The actress previously had been booked for suspicion of driving under the influence in Hollywood, California, on April 6, 2012, after she got into a fender bender with a marked police car. She later tweeted President Barack Obama and asked him to fire the cop who made the arrest. The California arrest is the source of this mug shot.
Actor Edward Furlong was arrested again on May 17, 2013, after allegedly violating a protective order filed against him by an ex-girlfriend. Furlong is seen here in a police booking photo after his arrest for alleged domestic violence, the arrest which resulted in the protective order, on January 13, 2013, in Los Angeles.
Actress Reese Witherspoon and husband Jim Toth were arrested in April 2013 after Toth was pulled over for suspected drunken driving with Witherspoon in the car, the Georgia State Patrol said.
Country music star Billy Currington has been indicted on charges of terroristic threats and abuse of an elderly person in April 2013 in his native state of Georgia.
Lindsay Lohan poses for a mug shot in March 2013 after accepting 90 days in a "locked in" drug rehab facility for misdemeanor charges. This was not her first brush with the law. The laundry list includes a 2011 arrest for violating her probation for a 2007 drunken driving conviction.
Stanley Kirk Burrell, aka MC Hammer, was arrested in February 2013 in Dublin, California, for allegedly obstructing an officer.
Actor Stephen Baldwin was arrested December 6, 2012, on a charge of failing to file New York state personal income tax returns for three years, according to a statement released by the Rockland County district attorney's office.
William J. Drayton, 53, also known as Flavor Flav, was arrested October 17, 2012, in Las Vegas and charged with assault with a deadly weapon and battery in a case involving his fiancee of eight years, police said.
Border Patrol agents in Texas arrested singer Fiona Apple in 2012, saying they found marijuana and hashish on her tour bus.
Musician Randy Travis was arrested in 2012 for misdemeanor DWI and felony retaliation after he was involved in a one-vehicle accident and found buck naked in the roadway. He was later released on bond.
Funny-man Russell Brand landed himself in the Orleans Parish Sheriff's Office in 2012 when he snatched a photographer's iPhone and threw it at a window. Brand was free on bond after turning himself in to New Orleans police.
Olympic gold medalist Shaun White, 26, was charged with vandalism and public intoxication in Nashville, Tennessee, on September 16, 2012.
"Gossip Girl" star Chase Crawford was arrested in June 2010 in Austin, Texas, and charged with possession of marijuana. He was charged with a misdemeanor because he had less than 2 ounces, according to a police report.
Bad boy actor Charlie Sheen is no stranger to Hollywood scandal. He posed for this mug after a 2009 arrest related to a domestic violence dispute.
Wayne "Lil Wayne" Carter was booked on drug charges in Arizona in 2008 and sentenced to a year in prison.
Nicole Richie was sentenced to four days in jail for DUI in August 2007. She spent 82 minutes in custody.
In 2007, Kiefer Sutherland got this mug shot after surrendering to serve a 48-day sentence for his third DUI arrest.
This mug was snapped after Mel Gibson, now notorious for getting himself into trouble, was arrested and charged with drunk driving in 2006.
Backstreet Boy Nick Carter was arrested for drunken driving after failing a field sobriety test in 2005.
Singer James Brown was arrested in Aiken, South Carolina, on January 28, 2004, and charged with Criminal Domestic Violence.
The Oklahoma County, Oklahoma, Sheriff's office took this mug shot of the famous "Home Alone" star Macaulay Culkin in 2004 after they found marijuana, Xanax and sleeping pills in his possession. He was briefly jailed before being released on bond.
Country singer Glen Campbell was arrested in Phoenix on November 25, 2003, on drunken driving and hit-and-run charges. According to Arizona police, the 67-year-old performer hit another car and left the scene. He was later picked up at his home where he smelled of booze and kneed a sergeant in the thigh. Seen Campbell poses for his mugshot in 2004 after checking into a Phoenix lockup to serve his first of 10 nights in jail. He pleaded guilty to the charges.
Actor Nick Nolte was arrested on suspicion of driving under the influence of drugs or alcohol on September 11, 2002. A California Highway Patrol officer saw the actor's car swerving across the highway. Nolte was described as "drooling" and "droopy-eyed."
Robert Downey Jr.'s drug problems are almost as famous as his talent. He served time in the late 1990s on a drug conviction, was arrested in November 2000 for drug possession, and was busted again in April 2001 in Culver City, California.
Marshall Mathers, aka Eminem, was booked on gun charges twice in June 2000. Police said both arrests stemmed from fights -- the first over his estranged wife, Kim, and the second against rival rap group Insane Clown Posse.
Rapper Jay-Z was arrested in 1999 for allegedly stabbing a record executive in a New York night club. He pleaded guilty in 2001 and was sentenced to three years' probation.
Matthew McConaughey was arrested in Austin, Texas, in 1999 after police allegedly found him dancing naked and playing bongo drums in his house. He paid a $50 fine for disturbing his neighbors with the show.
Curtis Jackson, aka 50 Cent, posed for this mug in 1994 when he was arrested at 19 for allegedly dealing heroin and crack cocaine.
Jane Fonda was arrested in Cleveland, Ohio, in 1970 after a scuffle with police in the airport. U.S. Customs agents allegedly found a large quantity of pills in her possession.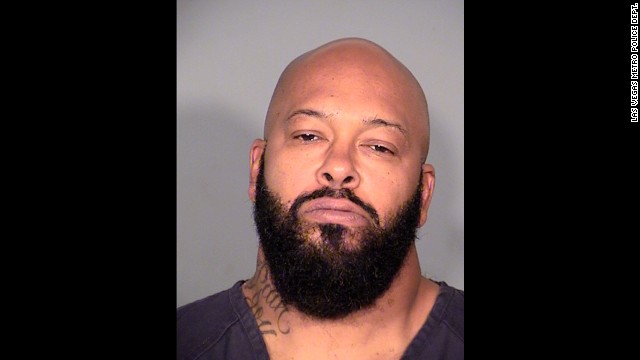 Photos: Celebrity mugshots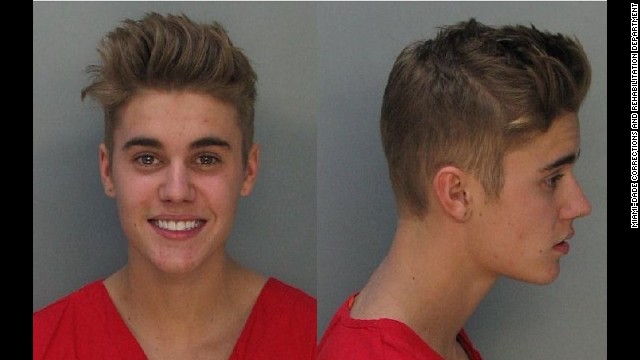 Trouble seems to pursue pop star Justin Bieber. In January, he was charged with driving under the influence in Miami, a case he settled in August by pleading guilty to careless driving and resisting arrest. And he is on probation for a vandalism conviction that resulted from egging a neighbor's home. Click through to see more of Bieber's troubles in the last couple of years.
In early September, Bieber was charged with assault and dangerous driving in Canada after his ATV collided with a minivan, allegedly inciting an altercation. He was released on a "promise to appear" at a September 29 hearing.
Bieber's summer months were anything but relaxing. In June, the pop star was plagued by the emergence of videos of himself as a young teen using racially offensive language. Then, in July, his neighbors complained to police that his house parties were inordinately noisy. And to round out his summer, a rumor went viral in August that Bieber had gotten into an alleged altercation with actor Orlando Bloom.
If there was a bright spot in the summer of 2014, it came in June when Bieber was cleared in an attempted robbery case. A woman had accused the singer in May of trying to steal her cellphone, but the Los Angeles city attorney decided there wasn't enough evidence to prosecute the singer.
In April, Bieber's antics prompted an online petition to have him deported from the country. The petition was hosted on the White House's website and received more than 273,000 signatures. Video of Bieber being a hostile witness during a deposition the month before likely didn't help sway the petitioners' perception of him as "dangerous and reckless."
U.S. Customs and Border Protection officers searched Bieber's private airplane -- thought to be the one pictured -- January 31 at Teterboro Airport in New Jersey. Officers said they detected an odor of what seemed like marijuana after the plane landed, law enforcement sources told CNN. Drug-sniffing dogs were used to search the plane, according to one of the sources, but no sign of drugs were detected and no illegal substances were found. The investigation was closed in July.
Bieber turned himself in at a Toronto police station on January 29, facing an assault charge stemming from an encounter with a limousine driver in December. But the charge was dropped in September after prosecutors decided there was "no reasonable prospect" of convicting Bieber of striking his limo driver on the back of his head, said Brendan Crawley, a spokesman for the Ontario attorney general's office.
On January 23, Bieber was arrested on suspicion of DUI and drag racing, according to police in Miami Beach, Florida. Bieber, seen here with model Chantel Jeffries the night before his arrest, eventually pleaded guilty of careless driving and resisting arrest. He also made a $50,000 donation to a youth charity as part of the plea deal.
On January 14, authorities swarmed Bieber's mansion in Calabasas, California, in connection with an investigation into a report of an egg-throwing incident at a neighbor's house. As part of a plea deal, Bieber was sentenced to two years' probation. He was also ordered to complete 12 weekly anger management sessions, work five days of community labor and pay $80,900 in restitution to his former neighbor.
Right before 2014 kicked off, Bieber threatened to retire after a spate of bad publicity, including being accused of everything from speeding to spitting. The news made Beliebers very sad.
While on tour in early November, Bieber yet again made headlines, this time with some sex-related scandal. The New York Post's Page Six alleged that Bieber had been spotted exiting a brothel while in Brazil. Then, a YouTube video sparked gossip that he'd done something less than innocent with the young woman featured in the clip. Bieber's camp has had no response on the chatter.
Was he saving his energy for his fans, or just courting more controversy? In October, the day after a concert in Beijing, Bieber was snapped letting his bodyguards carry him up the stairs at the Great Wall of China.
A leaked video in July 2013 seemed to show Bieber relieving himself in a janitor's mop bucket and then spraying a photo of Bill Clinton with what appeared to be a cleaner fluid while saying, "F*** Bill Clinton." Bieber later apologized to the former president, but personalities like Anthony Bourdain and Mario Batali had a field day.
In June 2013, another chapter was added to Bieber's history book of driving drama. The singer was reportedly involved in a Los Angeles accident involving a pedestrian.
As Bieber accepted the Milestone Award at the Billboard Music Awards in May 2013, "very loud boos" competed with "very loud cheers," the magazine reported.
Earlier in May 2013, a fan rushed Bieber on stage and attempted to grab him during a concert in the United Arab Emirates. Also that month, a safe in a stadium in Johannesburg, South Africa, was raided after a Bieber performance.
In April 2013, Bieber visited the Anne Frank House in Amsterdam -- and was promptly criticized for saying that he hoped the teen, who died in a Nazi concentration camp in 1945, would have been a "Belieber." Visitors to the Anne Frank Facebook page had plenty to say. "Glad he went, but, the last sentence is VERY self serving. he missed the lessons of Anne totally," wrote one observer.
Bieber lost his pet monkey, Mally, when the capuchin was taken by custom officials in Germany at the end of March 2013. Mally is shown here in the quarantine station at the Munich-Riem animal shelter in Munich.
Unfortunately for Bieber, his 19th birthday in March 2013 was kind of a downer. After being snubbed by the Grammys, Bieber headed for London to celebrate his big day. But it ended up being what he tweeted was his "worst birthday." Not only was he ragged on by actress Olivia Wilde for going shirtless in the city, he also had a bit of beef with a "weak a** club."
Bieber ticked off his fans in March 2013 after he showed up a reported two hours late to a concert at London's O2 Arena. He disputed that in a tweet, however, saying he was only 40 minutes behind schedule.
Bieber later wound up sick in a London hospital. Being a lusted-after star, it's not surprising that he tried to show how "well" he felt by posting a shirtless photo of himself online.
Bieber and photographers, we've learned by now, don't mix. As he exited the hospital at the end of his turbulent week, the singer got into a shouting match with a paparazzo in London, telling the photographer that he'd "f*** him up."
After he was ragged on by Wilde for going topless in London, Bieber strolled through a Polish airport terminal sans shirt on March 25, 2013.
At the end of January 2013, a Twitpic appearing to show the singer touching a female fan's chest went viral. Both the "Belieber" and Bieber's rep denied he was touching her breast.
In January 2013, Bieber was photographed holding what TMZ identified as marijuana. He poked fun of the incident when he hosted "Saturday Night Live" in February. "I also heard he got busted for smoking weed and he's really sorry about it and that people make mistakes and that he's never going to do it again," Bieber said while playing a character during a skit with Vanessa Bayer.
On New Year's Day in 2013, a photographer was killed crossing the street after taking pictures of Bieber's Ferrari. Bieber, who wasn't present at the scene, said in a statement: "While I was not present nor directly involved with this tragic accident, my thoughts and prayers are with the family of the victim."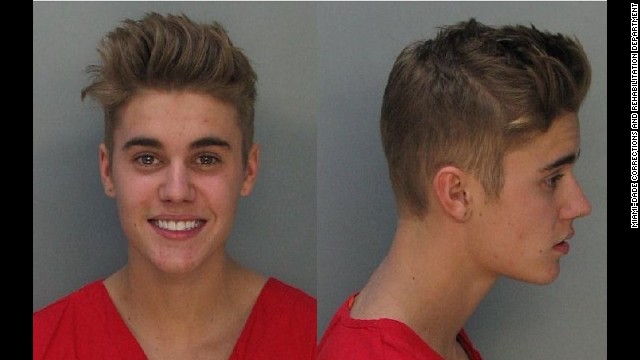 Justin Bieber's troubled timeline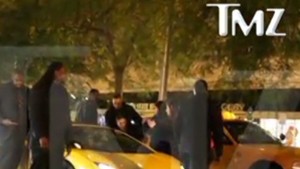 Video shows Bieber on night of arrest
All Bieber had to do was shut his mouth. Such a simple concept.
It makes no sense why more defendants don't use this precious liberty. Contrary to popular belief, keeping your lips sealed is not an indication of guilt. It's just plain smart.
It gives your defense lawyer a much greater chance of success, because his client isn't participating in his own prosecution. When you are fighting the state and their plentiful resources of investigators, detectives, crime labs and prosecutors, the last thing a defense lawyer needs is his own client working against him.
Roy Black is NOT happy with his client right now.
Defending a client against an impaired driving charge is no easy task. The public interest in keeping impaired drivers off the road is understandably great. No one wants to see our society in harm's way because of irresponsible drivers.
However, the integrity of our justice system requires that every defendant get an opportunity to have his guilt or innocence determined according to the evidence against him.
By making statements against his own interests, Bieber actually helps to undermine the whole process. His lawyer's job is not to get him "off." Black's task is to hold the state accountable to its burden of providing evidence -- beyond a reasonable doubt -- that Bieber is in fact guilty of the crimes charged against him.
By failing to perform the simple task of remaining silent, Bieber has done the exact thing Miranda rights are designed to prevent -- he has incriminated himself.
Unlike instances where outside evidence can be refuted by the defense as speculative or circumstantial, self-incrimination is incredibly tough to refute because the defendant himself provided it. Unless you want to attack the credibility of your own client, the defense lawyer is in an awful position. Sure, defense lawyers can try to suppress the statements, but without facts to support coercion, this can also be a tall order.
The right to remain silent is a gift from our Constitution (from the Fifth Amendment, to be exact).
So if you are ever in as an unfortunate situation as Bieber found himself in early Thursday morning, listen to the police officer's instructions, cooperate fully, call your attorney -- and keep your mouth shut.
Remember, you have that right.
Follow us on Twitter @CNNOpinion.
Join us on Facebook.com/CNNOpinion.
The opinions expressed in this commentary are solely those of Eboni K. Williams