STORY HIGHLIGHTS
Army Sgt. Bowe Bergdahl is released by the Taliban
Bergdahl grew up in Idaho, was home schooled
He didn't like cars, so he rode his bike a lot, even in poor weather
Former boat captain in Alaska remembers him as good worker under tough conditions
(CNN) -- Most people know U.S. Army Sgt. Bowe Bergdahl only through news reports that chronicled the soldier's captivity for nearly five years at the hands of militants in Afghanistan.
He was the man featured in so-called proof-of-life videos released by the Taliban, pleading for his freedom.
In some, he seemed to be in diminished health, a picture that has been hard to grasp for family and friends. For them, "strong" has been a word often associated with Bergdahl.
That attribute no doubt served the 28-year-old well during his captivity, which ended Saturday with his release in exchange for five detainees from Guantanamo Bay Naval Base.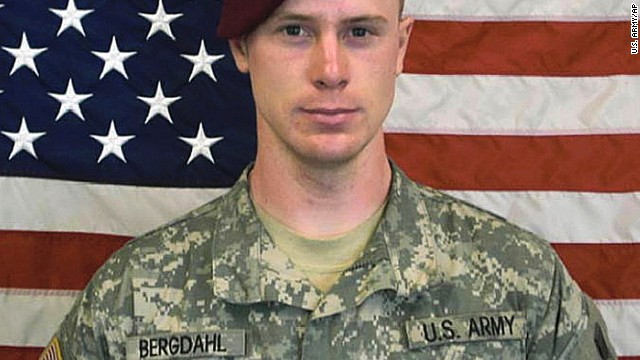 As long as there has been war, there have been prisoners. And as long as there have been people held by the so-called enemy, there have been some who went free -- whether they escaped, were exchanged or were released. Army Sgt. Bowe Bergdahl is now part of the club. Nearly five years after his capture in Afghanistan, Bergdahl was recently released in exchange for five detainees from the U.S. military detention center in Guantanamo Bay, Cuba. What will Bergdahl do next? Time will tell.
Andrew Jackson was all of 13 years old when he joined the Patriots in the Revolutionary War. By 1781, he was in British custody -- during which he was slashed by an upset British officer and contracted smallpox, a disease that claimed the life of his brother and fellow captive, Robert. Their mother arranged for their release as part of a prisoner exchange. He would go on to become "Old Hickory," establishing himself as a soldier, a politician and the tough, rugged representation of the American frontier. Jackson's place in U.S. history was cemented in 1828, with his election as the nation's seventh president.
While people nowadays may not know Meriwether Lewis Clark Sr., his name is familiar. He's the son of William Clark and was named after Meriwether Lewis, the two men who led the groundbreaking Lewis and Clark expedition to the Pacific Northwest. A U.S. Military Academy grad and architect whose works helped shape St. Louis, Missouri, Meriwether Lewis Clark Sr. was a high-ranking figure in the Confederate military during the Civil War until his capture in 1865. With the end of the war, Clark ended up in Louisville, Kentucky, and resumed his work as an engineer until his death in 1881.
Winston Churchill was a journalist, not a soldier. Nonetheless, he found himself captured in South Africa in 1899, after Boer soldiers ambushed an armored train. But Churchill, pictured at right with other prisoners, didn't stay in Pretoria for long. Less than a month after his capture, he hurdled a prison wall and walked free. The episode helped catapult Churchill's standing in his native Britain. But he didn't stop there. Churchill went on to become one of his country's most recognizable figures over the subsequent decades, including as its prime minister in the thick of World War II.
When Merian Cooper's plane crashed during World War I, an American general declared Cooper dead, according to the Jacksonville, Florida, Historical Society. In fact, he had been captured by the Germans. Cooper remained in Europe fighting Bolsheviks after his release, then embarked on expeditions to places like modern-day Ethiopia, Iran and Thailand. Upon returning home, Cooper made a name for himself as a movie studio executive and the creator of the iconic King Kong. He kept a foothold in public life right to the end, from joining U.S. forces during World War II to -- one decade later -- backing Sen. Joseph McCarthy in his fight to rid Hollywood and the country of communists.
Charles de Gaulle was a captain in the French army in 1916 when, during the Battle of Verdun, he was shot then taken prisoner by German forces. His release at World War I's conclusion didn't end his service to his country or its military, including a leading role in the French resistance to the Nazis during World War II. De Gaulle became president of his newly liberated nation following the Nazis' fall, though he didn't stay around for long -- he resigned his post in January 1946. Still, de Gaulle remained active in public and political life. In 1959, the ardent nationalist once again became president, a position he held for a decade.
Jean-Paul Sartre was already a teacher, writer and philosopher when he was drafted in 1939 to join French forces fighting in World War II. He was captured in 1940, spending about a year as a prisoner. Sartre didn't rest after his release. He was active in the French resistance and as a writer, including the 1943 publications of "L'Etre et le Neant" ("Being and Nothingness") and the play "Les Mouches" ("The Flies"). He continued to gain international fame and recognition after the war ended, including earning the 1964 Nobel Prize in Literature for his autobiography, "Les Mots" ("The Words").
Before Kurt Vonnegut wrote books that became must-reads in American classrooms, he was a soldier. But his time in combat came to an abrupt halt in 1944's Battle of the Bulge, when Nazi forces captured him. Vonnegut was a prisoner in Dresden during the Allies' massive, deadly firebombing of that German city, an episode he later recounted in "Slaughterhouse-Five." That book was one of several --- along with "Cat's Cradle" and "God Bless You, Mr. Rosewater" --- that came to define his legacy. In the 1980s, Vonnegut experienced a resurgence, thanks to books such as "Deadeye Dick" and "Bluebeard," and he became an outspoken peace and anti-nuclear activist.
Francis Gary Powers wasn't captured at war -- at least not an official one. The Soviet Union shot down the U-2 spy plane he was piloting on May 1, 1960, after which Powers spent 21 months in a Moscow prison. He ended up back in the United States in 1962, as part of an exchange of spies with the Soviets. Powers testified before Congress and chronicled what happened to him in a book. He also embarked on a new, less covert life, including years working at Lockheed Martin and as a helicopter pilot broadcasting traffic updates in Los Angeles. He died in a helicopter crash in 1977.
In early 1973, nearly 600 prisoners of war who'd been captured in Vietnam, Laos and Cambodia returned home to the United States. Many of them later made their mark on the world, but none is more widely recognizable than John McCain. The Viet Cong shot down his Navy fighter jet in 1967, then shuttled him around prison camps and tortured him. McCain remained in the Navy after his release until 1981. The next year, he was elected to the U.S. House of Representatives from Arizona; four years later, he became a U.S. senator, a job he still has today. He won the Republican nomination for president in 2008.
Jessica Lynch was a 19-year-old private first class when her supply convoy took a wrong turn in Iraq and was ambushed on March 23, 2003. U.S. special forces rescued her from an Iraqi hospital in Nasiriyah eight days later -- all part of an ordeal that turned her, unexpectedly, into an overnight heroine and one of the most recognizable faces of the Iraq War. She is seen here leaving a U.S. Air Force base in Germany on her way back to the United States. Since returning home, Lynch has largely stayed out of the media spotlight. She is raising her daughter, earned a college degree in elementary education and lives near her hometown of Palestine, West Virginia.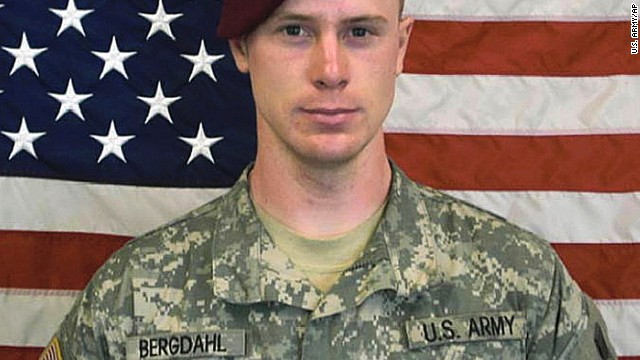 Famous captives: Life after freedom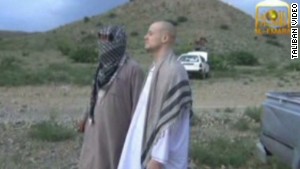 Adviser: Preemptive claims 'repugnant'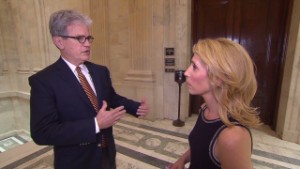 Doc in Senate convinced Bergdahl drugged
"Sgt. Bergdahl is now under the care of the U.S. military after being handed over by his captors in Afghanistan," Defense Secretary Chuck Hagel said in a written statement.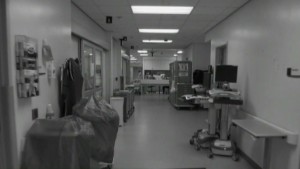 Army's three phase program for Bergdahl
"We will give him all the support he needs to help him recover from this ordeal, and we are grateful that he will soon be reunited with his family."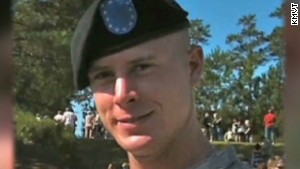 Missing U.S. soldier seen in new video
Among those who know Bergdahl, he's been referred to as a Renaissance man in the making who learned ballet, took up the sport of fencing and loved the outdoors. He rode motorcycles and learned to sail, and by the age of 23 had been part of an expedition that took him from the Atlantic Ocean to the Pacific.
Friends from Bergdahl's hometown, Hailey, Idaho, said he dreamed of using a boat and his bicycle to ride around the world; he has an adventurous spirit and wanted to go see the world.
He toured Europe before joining the Army.
After he was taken captive, CNN spoke to friends of his, including a fishing boat captain who hired Bergdahl two years earlier. Bergdahl spent 10 weeks on the vessel near Bristol Bay, Alaska, pulling in sockeye salmon for 18 to 20 hours a day.
Dan Collins said it was hard, grueling work.
"But he was up to it," Collins said. "I am at times not the easiest guy to get along with, being a fishing boat's captain. But I imagine I am easy compared to what he is dealing with every day now."
In his hometown, many residents kept yellow ribbons tied around trees. It was there in 2009 that Sue Martin, owner of Zaney's Coffee Shop, spoke glowingly of her former barista.
"Bowe is not somebody in the corner," she said then. "You engage, and he engages very well.
"He captures you," Martin said.
Bergdahl was a seeker, a hard worker, a man raised and home-schooled in a small town. He could talk to anyone. And he was polite, very polite.
One rainy evening, the sheriff in his Idaho community stopped to offer him a ride. Bergdahl, who was drenched and walking his bike, said he wouldn't want to get the car wet, so no thanks. And he kept walking.
"Kind of tells you a little bit about the person," recalled Walt Femling, who knew Bergdahl through renting him an apartment the sheriff owned.
"I don't usually rent to 20-year-olds," Femling said. He trusted Bergdahl.
"There's not many young people who have the kind manners he has," said neighbor Minna Casser. "He's a gentleman and a sportsman."
The Bergdahl family hasn't spoken much publicly about their son but has fought very hard privately for his release. His father, Robert Bergdahl, has made frequent trips to Washington for behind-the-scenes meetings with U.S. officials.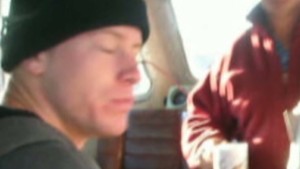 Bergdahl family refuses to give up hope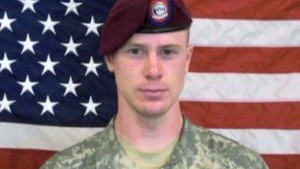 New video of missing U.S. soldier
CNN's Ed Lavandera, who has spoken to the Bergdahl family many times, said Robert Bergdahl taught himself the languages and customs of the Afghan region and even grew a beard to show solidarity with his son. He posted a YouTube video in May 2011, and a year later, he spoke at a Memorial Day event in Washington that was attended by more than 100,000 people.
"Bowe, your family has not forgotten you; your hometown has not forgotten you. Your state of Idaho has not forgotten you, and thanks to all of you here today, Washington, D.C., has not forgotten you," Robert Bergdahl told a cheering crowd.
"We love you. We are proud of you. Stay strong. Never give up. We pray for the day that we welcome you home," he said.
The six soldiers at center of Bergdahl debate
CNN's Ed Lavandera, Paul Vercammen, Ashley Fantz and Barbara Starr contributed to this report.