Stalking, battery charges against tennis star Jennifer Capriati dropped
updated 8:22 AM EST, Tue January 14, 2014
STORY HIGHLIGHTS
Capriati's ex-boyfriend said she punched him four times at a gym
He said the former tennis star also stalked, harassed or followed him several other times
Charges are dropped since she finished community service, anger management classes
Capriati's legal representative has said the allegations are overexaggerated
(CNN) -- Former teen tennis phenom Jennifer Capriati is off the hook after accusations that she stalked and punched an ex-boyfriend last Valentine's Day.
Battery and stalking charges will be dropped now that Capriati, 37, has completed 30 hours of community service and four hours of anger management counseling, the state attorney's office in Palm Beach County, Florida, said.
The alleged quarrel took place on February 14 at a gym in North Palm Beach. According to a police report, the ex-boyfriend claimed Capriati started screaming at him before punching him with a closed fist four times in the chest.
The ex-boyfriend, Ivan Brannan Jr., said he was eventually able to lock himself in the men's locker room, according to the police report. Four days later, he went to police headquarters and outlined what he said were "seven other incidents pertaining to Capriati stalking/harassing/following" him.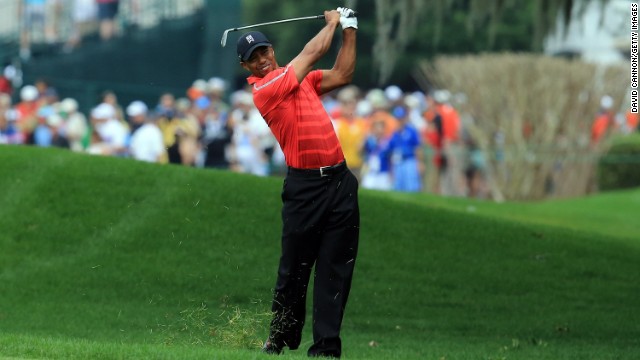 The same year golfer Woods lost his title as world's top golfer in 2010, sex scandals broke up his marriage to Elin Nordegren and many sponsors dropped him. Woods has since gotten new high-profile sponsors and regained his title as the No. 1 golfer. Here's a look at other athletic redemptions:
A 19-year-old woman accused Los Angeles Laker Kobe Bryant of rape in 2003, but Bryant said the sex was consensual. The case was dropped after his accuser refused to testify, and a civil suit was later settled out of court. Not only is Bryant still married to Vanessa Bryant, but he also led the Lakers to two consecutive NBA titles in 2009 and 2010 and won gold on the U.S. team at the 2008 and 2012 Summer Olympics.
Muhammad Ali won the world heavyweight championship in 1964 over Sonny Liston. In 1967, after claiming conscientious objector status to military induction during the Vietnam War, Ali was found guilty of refusing induction into the U.S. armed forces. His passport is revoked and the boxing association strips him of his title and effectively bans him from competition for more than three years. Ali returns to the ring in 1970 and four years later reclaims the heavyweight title belt with a victory over George Foreman in the "Rumble in the Jungle" in Zaire.
Andre Agassi won the Australian Open in 1995 and the gold medal at the 1996 Summer Olympics in Atlanta. But in his autobiography, he admits to be introduced to crystal meth in 1997. "I can't speak to addiction, but a lot of people would say that if you're using anything as an escape, you have a problem," he was quoted as saying about the drug use. But Agassi turned things around by 1999, winning both the French Open and U.S. Open that year.
Quarterback Michael Vick was convicted of dog fighting charges in 2007, forcing him to declare bankruptcy. The Atlanta Falcons also dropped him. After serving 20 months of a federal prison sentence, Vick joined the Philadelphia Eagles in 2009 and became the starting quarterback in 2010. Vick also became an activist against animal fighting, backing a bill in 2011 that would criminalize spectators and others who organize the fighting.
Jockey Lester Piggott won the Epsom Derby, England's richest horse race, nine times between 1954 and 1983. In 1987, he was sentenced to three years in prison on tax fraud charges. Piggott came back to win the Breeders' Cup Mile in the United States in 1990.
Jennifer Capriati won her first professional tennis match at age 13 in March 1990 and her first tournament title in Puerto Rico later that year. She then won gold at the 1992 Olympics in Barcelona, Spain. But a year later she had been arrested for shoplifting and marijuana possession. Capriati completed a stunning comeback in 2001, winning back-to-back Grand Slam titles in the Australian and French opens.
Italian striker Paolo Rossi was banned from soccer for three years after being found to be involved in a match-fixing scandal while playing for Perugia in 1980. He protested his innocence and his ban was reduced to a year, enabling him to come back to the game for the 1982 World Cup. Rossi scored six goals to become the tournament's top scorer and lead Italy to the world title.
Signed by the Tampa Bay Rays as the top pick in the 1999 baseball draft, Josh Hamilton was touted as a future superstar. But only a few years later, Hamilton's life was consumed by drug and alcohol abuse and after trying to clean himself up, he was a janitor and groundskeeper at a Florida athletic complex in 2006. Hamilton got another shot at the major leagues and made the most it. In 2010, he was named the American League's Most Valuable Player as a member of the Texas Rangers.
The SMU football team earned the moniker "The Pony Express" for their wins on the field in the 1980s, but their success came to a halt after it came to light that the players received $61,000 from boosters in 1985 and '86. SMU football was the first school to be given the NCAA's "death penalty" and did not field a team for the 1987 season. The team struggled to rebuild until the past few years, and won back-to-back bowl games in the last two seasons.
Eric Cantona, a Manchester United soccer star, was the English Professional Footballers' Association Player of the Year in 1994. In 1995, he hit an heckling fan with a "kung fu" style kick, receiving 120 hours of community service and a year's ban from the pitch. After returning from the ban, he led Man United to the league title.
In 1992, Mike Tyson was charged and convicted for rape. After his release in 1995, Tyson resumed boxing and quickly regained two of his championship belts. Since then, Tyson has become a pop culture figure and in 2011 was inducted into the International Boxing Hall of Fame. Pictured here, Tyson reacts after being disqualified for biting Evander Holyfield's ear on June 28, 1997.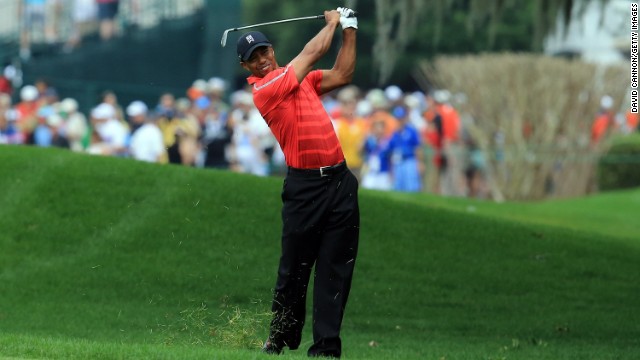 Photos: Sports redemptions
Brannan said he'd dated the American tennis player from May 2011 to February 2012.
Capriati's camp has denounced the allegations.
"The current facts being circulated by Mr. Brannan are an overexaggeration and the police report is one-sided in (his) favor, since they failed to get Ms. Capriati's side of the story," read a statement attributed to the ex-tennis player's legal representative last year.
Capriati burst on the tennis scene as a teenager, breaking into the sport's ranking of top 10 players by 14 and advancing to the semifinals of the French Open in 1990.
She remained a force on the tour into the early 1990s, highlighted by a gold medal win at the 1992 Summer Olympics in Barcelona, Spain.
But Capriati's star status faded the next few years, a time that included widely reported arrests on shoplifting and marijuana possession charges. She remained off the court into the late 1990s.
The New York-born tennis player came back strong at the end of the decade, and in 2001 won the Australian Open and the French Open on her way to becoming the world's No. 1 player that year. Another Australian Open title came the following year.
The 2004 season was Capriati's last. Eight years later, she was inducted into the International Tennis Hall of Fame.
CNN's Janet DiGiacomo and Greg Botelho contributed to this report.