STORY HIGHLIGHTS
The GOP's conservative base has never warmed to Christie
Christie's public embrace of President Obama in 2012 hurt him with Republicans
GOP Sen. Rand Paul, a tea party favorite seemed to take a dig at Christie
But a GOP strategist says: "I do not believe there's going to be any retribution from conservatives over this"
(CNN) -- As New Jersey Gov. Chris Christie fights back against the biggest political controversy of his career, he's under fire, as expected, from opportunistic attacks from the left.
Begala: Three reasons bridge scandal will stick
Cupp: Christie apology hits all the right notes
But there are plenty within his own party who may also be pleased to see the tough-talking Republican governor get a bit of a comeuppance.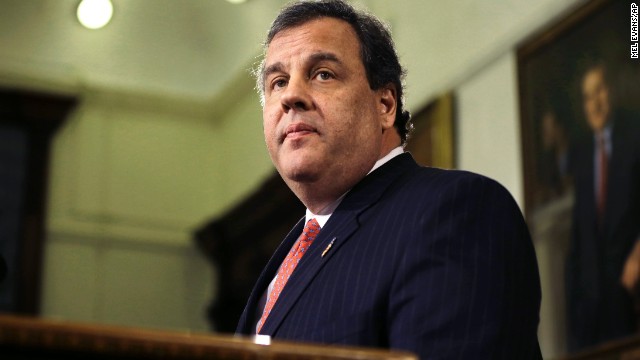 New Jersey Gov. Chris Christie is embroiled in unfolding controversies over alleged political payback. The primary scandal involves suggestions key aides and supporters orchestrated traffic gridlock around the George Washington Bridge in Fort Lee last year to punish that town's mayor for not endorsing Christie's reelection. A separate controversy involves a federal watchdog's review of whether Christie improperly used Superstorm Sandy funds to produce tourism ads starring him and his family.
Hoboken Mayor Dawn Zimmer claims New Jersey Lt. Gov. Kim Guadagno approached her in a parking lot last May and told her that Sandy recovery aid for her town depended on her support of a redevelopment project backed by the governor.
Lt. Gov. Kim Guadagno denies telling Hoboken Mayor Dawn Zimmer that her town's Superstorm Sandy relief money depended on her support for a redevelopment project proposed by a company with ties to Gov. Chris Christie that he had backed.
Maria Comella, a deputy chief of staff in Christie's office, had been monitoring the media reaction weeks after the George Washington Bridge traffic fiasco. She has been subpoenaed as part of the state legislative investigation.
Randy Mastro, a former assistant U.S. Attorney for the Southern District of New York and a former deputy mayor of New York, will head the legal team representing the Christie administration in various investigations relating to the George Washington Bridge political scandal. He once a the federal racketeering lawsuit that forced the International Brotherhood of Teamsters to hold democratic elections and undergo court supervision.
Reid Schar, a key figure in the federal prosecution of former Illinois Gov. Rod Blagojevich, will assist the special state Assembly committee investigating the bridge scandal that has engulfed current and former aides of New Jersey Gov. Chris Christie.
U.S. Rep. Frank Pallone of New Jersey, a Democrat, said he was concerned about the bidding process for using $25 million in Superstorm Sandy relief funds for a marketing campaign to promote tourism at the Jersey Shore.
Bridget Anne Kelly, Gov. Chris Christie deputy chief of staff, was fired when her e-mail about "traffic in Fort Lee" became the center of a political scandal involving current and former aides to the governor. She has been subpoenaed by a state Assembly committee investigating the matter.
David Wildstein, a former top Christie appointee at the Port Authority of New York and New Jersey who is at the center of the George Washington Bridge political scandal, has been charged with contempt by state Assembly investigators in New Jersey for refusing to testify before their committee. He has been subpoenaed by a second panel now leading the probe.
E-mails suggest that Fort Lee Mayor Mark Sokolich was the apparent target of an alleged political payback scheme involving traffic jams around the George Washington Bridge. He met with Chris Christie in early January to discuss the matter, and said the governor was "gracious and apologetic."
New Jersey Democratic Assemblyman John Wisniewski is chairman of the special state Assembly committee investigating the George Washington Bridge scandal. The panel has subpoenaed current and former top Christie aides as well members of his political organization, seeking documents and other materials. Chris Christie has not been subpoenaed but his office has.
Michael Drewniak, Christie's chief spokesman, has been subpoenaed by a special state Assembly committee investigating the George Washington Bridge scandal. It is seeking documents and other materials. Although there is nothing to suggest Drewniak was involved in the scandal, e-mails released by investigators show he met with a key figure, David Wildstein, two days before Wildstein resigned from his job as a top Christie appointee at the Port Authority of New York and New Jersey.
Bill Baroni was executive deputy director of the Port Authority until he resigned amid the scandal in December. New Jersey Gov. Chris Christie said Baroni accepted responsibility for not following the right protocols in carrying out a traffic study -- which was the reason initially given for traffic jams around the George Washington Bridge. He, too, has been subpoenaed by the state Assembly committee.
David Samson, Port Authority chairman, said its board had no knowledge of the George Washington Bridge traffic jam mess until five days after the fact. He has been subpoenaed by the state assembly committee and is also a partner and founding member of Wolff & Samson, the law firm that represented the Rockefeller Group in the Hoboken redevelopment plan.
Patrick Foye, the executive director of the Port Authority, said access lane closures that resulted in the George Washington Bridge traffic mess didn't follow proper agency protocols. He ordered the lanes reopened and has been subpoenaed by the state Assembly committee as part of its investigation into the bridge scandal.
Jersey City Mayor Steven Fulop, a Democrat who also didn't endorse Christie, has raised his own suspicions about his cooled relationship with the administration.
New Jersey Senate Majority Leader Loretta Weinberg, a Democrat, has been pressing for information about the scandal.
Democrat Barbara Buono is a New Jersey state senator who challenged Chris Christie this past November and lost in a landslide. She derided Christie during the campaign as representing "the worst combination of bully and bossism," and she brought up the George Washington Bridge traffic mess as an example.
Bill Stepien managed Chris Christie's two successful campaigns for govenor. E-mails suggest he was aware of the bridge lane closures, and Christie has asked him to give up his political role. He, too, has been subpoenaed by the state committee investigating the matter.
Scott Rechler, vice chairman of the Port Authority's board of commissioners, e-mailed other representatives of the agency saying he was disturbed that traffic was snarled "without regard to this being the Jewish high holiday weekend" last September. Rechler was appointed by New York Gov. Andrew Cuomo.
E-mails suggest Regina Egea, then a senior staffer and the governor's point person to the Port Authority and other agencies, was aware of concerns the George Washington Bridge lane closures were not part of an ongoing traffic study as the Christie administration initially claimed. She's now Christie's incoming chief of staff and has also been subpoenaed by the state Assembly committee.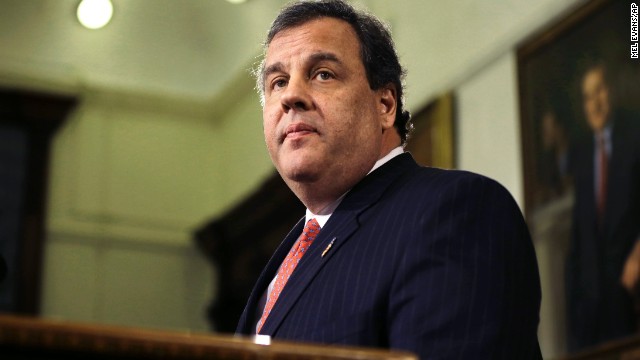 Who's who in Christie bridge scandal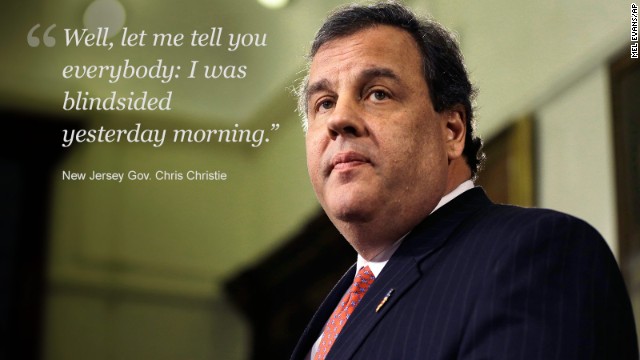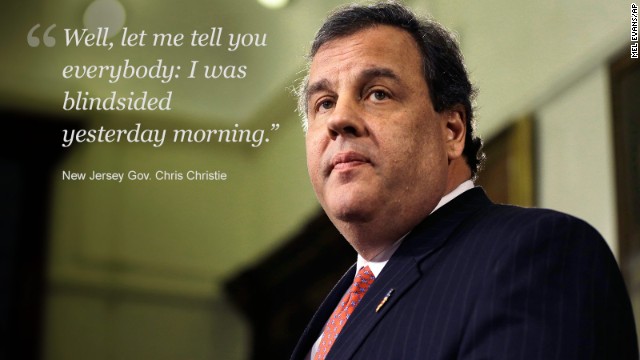 Quotes from Christie apology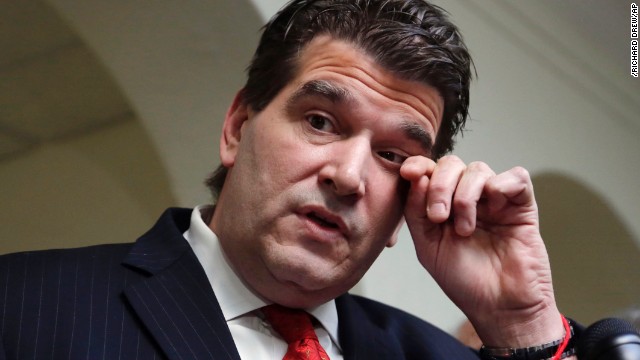 Aides and appointees of New Jersey Gov. Chris Christie have been accused of closing lanes on the George Washington Bridge to punish Fort Lee Mayor Mark Sokolich, pictured, for not endorsing Christie for re-election. If true, this wouldn't be the first time an American politician was targeted with dirty tricks -- the practice goes back as far as running for office. Click through to see other examples of less-than-ethical campaign tactics.
Prostitution allegations: Sen. Robert Menendez of New York denied that he paid a woman for sex, saying allegations that he did were part of a smear campaign. "Any allegations of engaging with prostitutes are manufactured by a politically motivated right-wing blog and are false," Menendez's office said in a statement. The alleged prostitute later filed a notarized statement saying she had never even met Menendez.
Fake letters: Sen. Edmund Muskie of Maine, running for president, was expected to do well in the 1972 Democratic primary in neighboring New Hampshire. But the Manchester Union-Leader published a letter alleging that Muskie condoned the use of the term "Canuck," a derogatory term used against French-Canadians. Muskie denied the charge but still suffered at the polls in the early primary, which doomed his chances. The Washington Post later reported that the letter was a hoax and was probably written by Ken Clawson, deputy White House communications director in the Nixon administration.
Watergate: The break-in at the Watergate office complex was just the tip of the iceberg in regards to what was going on within President Nixon's re-election campaign in 1972. The Nixon machine was hell-bent on destroying its opponents, and Donald Segretti, pictured, was one of the primary dirty tricksters. The Nixon operative printed fliers that attacked Muskie on his stance against Israel, and he placed them outside synagogues. He also pitted Democrats against one another in a tactic he called "rat-f---ing," like the letter addressed from Citizens for Muskie that accused Democratic primary rival Sen. Henry Jackson of being a homosexual and fathering an illegitimate child with a teenager. Segretti was one of several Nixon operatives who ended up in jail.
Doctored photos?: Ross Perot was the first major third-person candidate in modern American politics to mount a serious run for the White House. His plainspokenness got attention, and his platform appealed to the far right. Most of all, he was seen as a threat to split the Republican vote with President George H.W. Bush, who was running for his second term. Despite the energy in his campaign, Perot dropped out of the race, claiming that Republican operatives were about to smear his daughter with doctored photos and try to ruin her wedding. Perot never explained what the photograph purportedly showed.
The mystery of Alvin Greene: When Alvin Greene suddenly won the Democratic primary for U.S. Senate in South Carolina, experts asked, "Who?" Greene didn't campaign, had no political experience and was rarely seen in public. A CNN interview led to more questions of whether Greene, pictured, was intellectually capable of running a viable campaign. Others felt that Greene was planted by Republican Sen. Jim DeMint, who was running for re-election. Greene was cleared by the South Carolina Law Enforcement Division before he lost overwhelmingly to DeMint.
Swift-boating: Before John Kerry, far right, was elected senator, he won the Purple Heart and a Bronze Star for his service in Vietnam and later protested against the war. When he ran for president in 2004, he spoke out against the Iraq War. Although Kerry was seen as the underdog in the race, he was gaining momentum before a political ad released by the group known as Swift Boat Veterans for Truth accused Kerry of speaking ill of his fellow veterans and lying to get his medals. Kerry first tried to ignore the ads before denying the allegations, but by then the ads -- and Kerry's avoiding them -- stopped whatever momentum was building.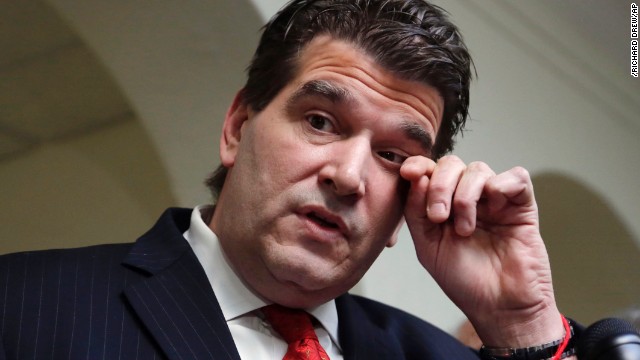 Political dirty tricks
The party's conservative base has never warmed to Christie. And he angered other Republicans with his 2012 Republican National Convention speech that was more about him than the party's nominee Mitt Romney.
And some will never forgive him for his public embrace of President Barack Obama who was surveying damage in New Jersey from Superstorm Sandy just days before the presidential election.
Archives: Christie, Obama set to meet again on Jersey Shore
Christie took the first steps Thursday toward rehabilitation -- apologizing profusely and announcing that he had fired two close aides connected the closing of access lanes to the George Washington Bridge -- the nation's busiest -- to punish the mayor of Fort Lee, New Jersey, for not endorsing him in his re-election bid last year. The lane closings caused massive traffic jams in Fort Lee.
Christie drops swagger amid heat of scandal
With scandal, Christie loses his top enforcer
Following Thursday's news conference, a top national tea party leader questioned whether Christie had put the controversy behind him.
"Governor Christie held some subordinates accountable. Time will tell whether this is enough," wrote Jenny Beth Martin, co-founder and national coordinator for the Tea Party Patriots.
Judson Phillips, who heads the Tea Party Nation, went a step further.
"This incident is proof that once again the most dangerous place on the earth is the spot between Chris Christie and his presidential ambitions," Phillips told CNN.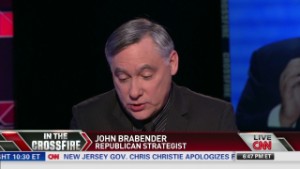 Will scandal affect Christie's job?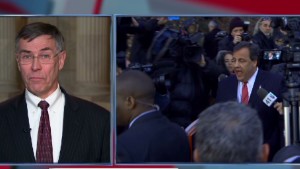 Holt: There is more to Christie scandal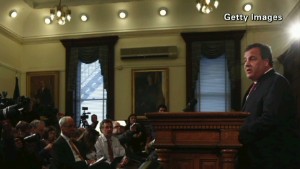 Does Christie need to tone down image?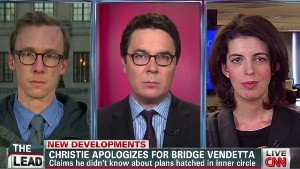 How damaging is bridgegate to Christie?
"I strongly suspect there will be litigation as a result of this and the beauty of litigation is the truth will come out. I strongly suspect there is much more to this than what Chris Christie let on in his news conference."
Grassroots conservatives are skeptical of Christie because of his praise for Obama over the federal government's assistance to New Jersey for Sandy damage, and because of his criticism of some congressional Republicans over their initial reluctance to support federal relief aid to Garden State following Sandy.
Christie has also angered conservatives with his willingness to work with Democrats on such issues as immigration reform, and his criticism of some on the right, including Sen. Rand Paul of Kentucky, a tea party favorite who's a possible rival for the 2016 GOP nomination.
Christie heralds NJ DREAM Act as message to Washington
Will Christie's immigration bill haunt him in 2016?
Thursday, following the Christie news conference, Paul seemed to take a dig at Christie, saying, "I don't know who e-mailed whom, who works for whom. I have been in traffic before and I know how angry I am, and I'm always wondering, who did this."
Erick Erickson, co-founder of RedState.com and leading voice on the right, wrote Wednesday in an article titled "The Politics of A-Holes" that "There's more here and it is going to be the problem that haunts Chris Christie."
And Breitbart's Matthew Boyle, who's also influential among conservatives, tweeted Wednesday that "Chris Christie is not a conservative. Don't delude yourself into thinking he is."
But the conservatives couldn't resist an opportunity to get in a dig at their real nemesis.
"The contrast between Barack Obama and Chris Christie in terms of owning a mess and fixing it is now pretty stark," tweeted Erickson.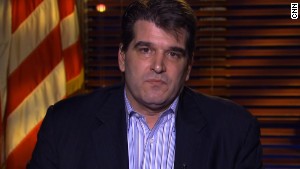 Ft. Lee Mayor: I'm on your radar now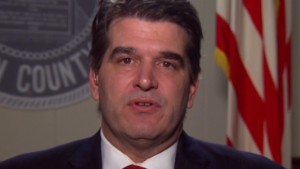 Ft. Lee mayor: This is not over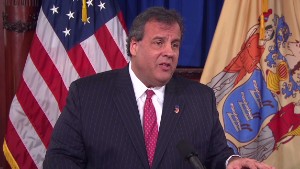 Gov. Christie's glass case of emotions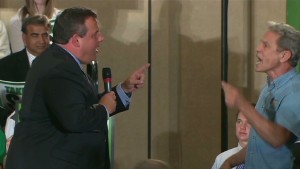 Is 'bridgegate' part of a bully pattern?
"This could end being a positive for Christie though. People like accountability. They're not getting that with Obama," wrote Boyle on Twitter.
Jenny Beth Martin made the same point in her statement, writing, "We're still waiting for President Obama to hold anyone accountable."
Christie's re-election team actively sought out the endorsements of Democratic officials, such as Fort Lee's mayor, in its push to win a major gubernatorial victory as a prelude or launching pad to any 2016 White House bid. They succeeded, as Christie won in a landslide over little known state Sen. Barbara Buono.
But the current controversy, born during that re-election drive, gives opponents an opportunity to spin Christie persona of a tough-talking politician into one of a political bully who's not above petty politics.
"This is the other side of the double-edged sword that is Chris Christie's heavy-handed persona and governing style. At one level there's an appeal about it, but underneath it you sense it could blow up," Republican communications strategist Keith Appell told CNN.
"The boss sets the tone for those around him and beneath him. I don't think this is the last story we're going to see about problems with Christie's governing style, and even GOP establishment power brokers and money people will be concerned about how this plays in the 2016 primaries and caucuses -- where the GOP field will be more substantive than it was in 2012," added Appell, a senior vice president at CRC Public Relations, a Washington public relations firm that has had many conservative and Republican clients.
While there's concern, there doesn't seem to be a groundswell of conservative criticism right now.
"I do not believe there's going to be any retribution from conservatives over this," Jon Brabender, a Republican strategist and a longtime senior political adviser to former GOP Sen. Rick Santorum, a 2012 presidential candidate, told CNN. "I haven't heard a single person tell me that the news is great because it's going to hurt Christie. I don't think there will be a piling on by conservatives."
Christie, who's now criss-crossing the country, campaigning for fellow GOP governors as chairman of the Republican Governors Association, is seen as prime target of Democrats, especially since three national polls, starting with a CNN/ORC International survey in November, showed Christie as the early frontrunner among possible 2016 Republican contenders. And national and state Democrats have been relentless the past two months in highlighting the George Washington Bridge controversy.
But the bigger concern for Christie going forward is not Democrats, but opponents in his own party.