'Full House' star says she's 'submissive' to her husband
updated 8:58 PM EST, Thu January 9, 2014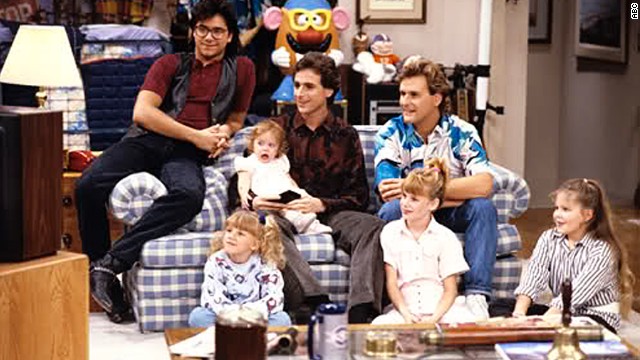 TV Guide is reporting
that there may be a "Full House" reboot in the works with some of the original actors reprising their roles (please television gods, make it so). While we wait to find out if it actually happens, let's catch up with the cast:
After playing Michelle, Mary-Kate and Ashley Olsen starred in "It Takes Two" and "Holiday in the Sun," among other flicks and TV series. Their last gig together was 2004's "New York Minute." Mary-Kate went on to play Tara on "Weeds" and appear in "The Wackness" and "Beastly." The twins have launched several fashion labels, including The Row, Elizabeth and James, and Stylemint.
After playing Danny Tanner, Bob Saget channeled another widowed father on "Raising Dad." He hosted "America's Funniest Home Videos" and showed off his R-rated sense of humor in 2005's "The Aristocrats." Saget currently narrates CBS's "How I Met Your Mother."
After playing Jesse Katsopolis, John Stamos went on to play Dr. Tony Gates on "ER." He appeared on "Glee's" second season, among other shows, and a commercial for Oikos Greek yogurt.
After playing Stephanie, Jodie Sweetin appeared on "Party of Five" and "Yes, Dear." She hosted 2007's "Pants-Off Dance-Off," starred in 2008's "Small Bits of Happiness" and detailed her struggle with addiction in her 2010 memoir "unSweetened."
Dave Coulier produced and starred in "Can't Get Arrested" and hosted "Animal Kidding" after playing Joey Gladstone. He appeared on "The Surreal Life" in 2004 and laced up his skates to compete on 2006's "Skating with Celebrities." He married girlfriend Melissa Bring in Montana in June 2014.
Lori Loughlin, or as we call her, Aunt Becky, starred on "Hudson Street" after "Full House" ended. She appeared on series like "Summerland" and "In Case of Emergency" before acting alongside Robin Williams and John Travolta in the 2009 flick "Old Dogs" and taking on the role of Debbie Wilson on "90210."
Alex and Nicky Katsopolis were played by Dylan and Blake Tuomy-Wilhoit, respectively, from 1992 until the series finale. Ready to feel old? The adorable twins are legal. Jesse and Becky's boys were played by Kevin and Daniel Renteria during the show's fifth season.
Since playing DJ's boyfriend Steve, Scott Weinger has continued voicing Aladdin in films like "Aladdin and the King of Thieves." Weinger appeared on "Scrubs" and "What I Like About You"; he was also a writer on the WB series. He has worked as a writer-producer on The CW's "90210," as well.
'Full House' cast: Where are they now?
'Full House': Where are they now?
Candace Cameron Bure
Mary-Kate and Ashley Olsen
Bob Saget
John Stamos
Jodie Sweetin
Dave Coulier
Lori Loughlin
Dylan and Blake Tuomy-Wilhoit,
Andrea Barber
Scott Weinger
STORY HIGHLIGHTS
Candace Cameron Bure has written a new book
She says she loves "that my man is a leader"
The actress says she and her husband are equal, but different
(CNN) -- "Full House" star Candace Cameron Bure has written a book that is sure to get women talking -- though perhaps not in the way she anticipated.
"Balancing It All: My Story of Juggling Priorities and Purpose," is all about her life as a working wife and mom. But she also includes some information about her marriage to professional hockey player Val Bure. The couple have been married for 17 years and have three children.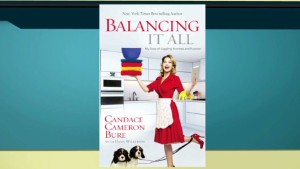 Candace Cameron defends 'submissive' role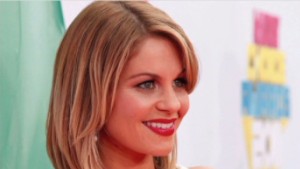 JVM: Candace Cameron Bure is ridiculous
"I am not a passive person, but I chose to fall into a more submissive role in our relationship because I wanted to do everything in my power to make my marriage and family work," the actress writes in her book.
During a recent interview with The Huffington Post, Cameron Bure explained what she meant.
"The definition I'm using with the word 'submissive' is the biblical definition of that," she said. "So, it is meekness, it is not weakness. It is strength under control, it is bridled strength."
"And, listen, I love that my man is a leader," she said. "I want him to lead and be the head of our family. And those major decisions do fall on him. ... It doesn't mean I don't voice my opinion. It doesn't mean I don't have an opinion. I absolutely do, but it is very difficult to have two heads of authority."
"In my marriage we are equal ... in our importance, but we are just different in our performances within our marriage," she said.
The actress/author is still remembered for her role as playing D.J. Tanner on "Full House" and continues to work, most recently on the Hallmark Channel's movie "Let It Snow."
Her family is no stranger to controversy. Her brother, "Growing Pains" star Kirk Cameron was criticized in 2012 for comments he made about gay marriage to CNN's Piers Morgan. Cameron Bure sought to explain that she does not consider her role as a wife to be less than that of her husband's in their relationship.
As for a possible "Full House" reunion Cameron Bure told The Huffington Post that fans of the show "would love to see that happen, so who knows?"