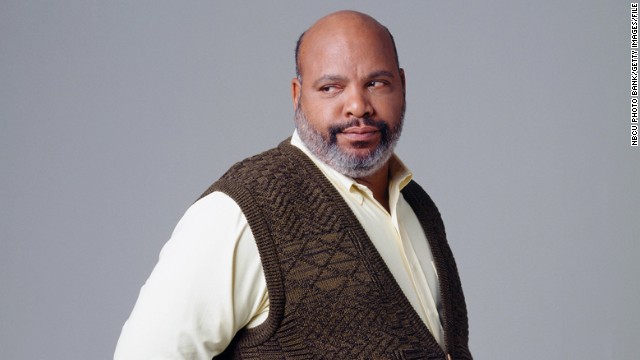 James Avery, who died at 68 on December 31, portrayed one of the most beloved fictional dads on TV as "The Fresh Prince of Bel-Air's" Philip Banks. With his combination of heart, humor and awesome sweater collections, Avery's Uncle Phil is one of our favorite TV dads.
He didn't let D.J. go to school wearing a crop top, or skip class to get Stacey Q's autograph, but he was a pretty rad dad. On "Full House," this single father (Bob Saget) and morning talk show host taught the value of spring-cleaning, along with life lessons such as, "Don't back a concrete mixer into the kitchen." Just don't move the baking soda in his sock drawer. He'll notice.
Long held as the prototype for the "perfect dad," Ward Cleaver (played by Hugh Beaumont) has resonated with families for decades -- from Mayfield to Miami. On "Leave It to Beaver," he was the paradigm of sage advice and discipline for Wally and Beaver. Not to mention, he was a whiz on the barbecue. A stiff white collar has never looked so good ... or paternal.
It's hard to honor just one dad from "Modern Family," but Cam's (Eric Stonestreet) never-ending devotion to adopted daughter, Lily, has landed him on our list. He won us over when he carried out "every father's dream" by building Lily a princess castle. It's hard to get sick of his pastel button-down shirts and charming insecurities. Cam put it best when he said, "I'm sort of like Costco. I'm big, I'm not fancy, and I dare you not to like me."
This blue-collar dad (played by Mike O'Malley) tore audiences' hearts out (in the best possible way) when his son, Kurt, came out to him during the first season of "Glee." The single dad put his football dreams for Kurt aside, saying, "If this is who you are, I love you just as much."
There aren't many men who could handle six children, a wife, a dog and a career as an architect, all while wearing tight plaid pants. Mike Brady (Robert Reed) took everything in stride on "The Brady Bunch." From camping in the Grand Canyon to grappling with the curse of the tiki idol in Hawaii, Mike endured the occasional headache while remaining hopelessly devoted to Carol.
We haven't technically seen his dad skills in action yet, but any guy who spends seven seasons telling his kids the story of how he met their mother can't be a bad dad. On "How I Met Your Mother," Ted (Josh Radnor) is adorably unlucky in love, but the audience knows it won't last. Future Ted's voiceover (Bob Saget) is endearing and funny as he shares stories about his single life in Manhattan.
Michael Landon as Charles "Pa" Ingalls on "Little House on the Prairie" made many of us wish we lived on the frontier. He was just the greatest dad.
How can you not love Homer Simpson as much as he loves donuts? While not the sharpest knife in the draw, he definitely loves his wife and kids.
Gruff yet lovable, Jack (played by Dan Lauria) worked through the daily grind of middle management on "The Wonder Years." He later taught his son Kevin the value of entrepreneurship when he opened a furniture business. There was something comforting about Jack's straight-shooting style and inner softie.
Our favorite TV dads
Danny Tanner, 'Full House'
Cliff Huxtable, 'The Cosby Show'
Ward Cleaver, 'Leave It to Beaver'
Cameron Tucker, 'Modern Family'
Burt Hummel, 'Glee'
Mike Brady, 'The Brady Bunch'
Ted Mosby, 'How I Met Your Mother'
Charles 'Pa' Ingalls, 'Little House on the Prairie'
Homer Simpson, 'The Simpsons'
Jack Arnold, 'The Wonder Years'