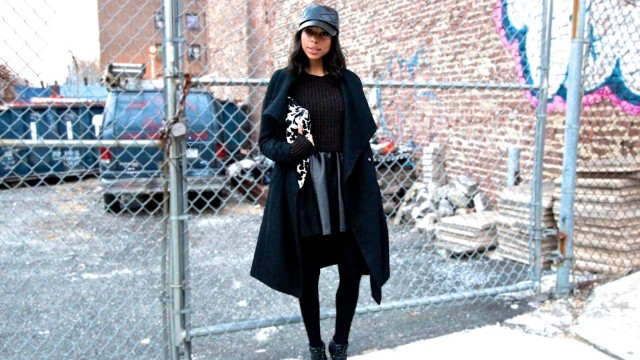 Janelle Lloyd of the street fashion and decor blog
Girls Off Fifth
makes an all-black ensemble look luxe by mixing textures like soft leather, wooly knits and quilting detail.
"You can never have too many chunky beige sweaters come fall in New York City," Lloyd says.
Lloyd pairs a neoprene skirt with a sweatshirt and heels for a sport-meets-chic look. Neutral tones keep the ensemble sophisticated, she says.
Lloyd layers a military green work shirt and anorak for what she calls an "urban camouflage feel."
Black and dark neutrals help an office outfit look smart during the day and later on, sexy over cocktails, Lloyd says.
"Black leather skinnies, a dark denim button down and classic black pumps are staples in an urban woman's wardrobe," Lloyd says.
Lloyd's sister, Jessica, models a grown-up, schoolgirl-inspired look with a DIY satin bow tie and a vegan leather pleated skirt.
Jessica Lloyd and her sister love to hunt for unique vintage pieces like this rich black leather midi skirt.
Jessica Lloyd breaks up a dark outfit with statement boots and faux fur.
A bright blue waistcoat contrasts with an all-black outfit.
Big city style
Big city style
Big city style
Big city style
Big city style
Big city style
Big city style
Big city style
Big city style
Big city style
STORY HIGHLIGHTS
Women in the world's biggest fashion cities swear by dark, neutral colors
Why? A wardrobe built on dark colors is practical and chic
But city to city, the mainstream style differs; each offers its own lessons
(CNN) -- Walking the streets of the world's leading fashion capitals -- New York, Paris, Milan, Tokyo -- one might expect to see women strutting sidewalks in the most avant-garde of outfits.
After all, these women have access to the most creative fashion minds on the planet, said Eva Chen, editor of Lucky magazine. But what you actually see, she said, is a flood of impeccably dressed women wearing black.
"It's an urban uniform to wear black and dark colors," Chen said. "I look at the way I dress and how my editors dress, and there are days when people look super New Yorky."
But why? Here are the secrets.
Secret No. 1: Build on black
Black, navy, brown and dark greens and purples are practical and typical winter wear colors. On a blustery winter day, these dark hues are thermodynamic armor. But it's the artful eye of an urban fashionista that turns them from drab to fab.
Women in New York, for example, effectively color-code their closets, Chen said. The black skirt they just bought will pair easily with the black blazer they already own, the black boots, the black sweater, the black shirt that are already in their closet. "Black is always chic," she said, so there's an added aspect of wardrobe longevity.
"It's easy for me, when I'm shopping, to rationalize a little black dress, a blazer or a motorcycle jacket," said Janelle Lloyd of the street fashion and decor blog Girls Off Fifth.
"I have three of each of those things in my closet. Those are things you're going to throw on every day and look chic and look classic and wear for a lot of different occasions."
Twenty-four hour transitions are the key to Lloyd's wardrobe. It's not uncommon for one day's outfit to need to function as casual, business, cocktail and gala wear. The safe bet, Lloyd said, is on black.
"We don't go home after work and change," she said of her fellow city-dwellers, who often follow a full day's work with drinks, dinner and the periodic gala event.
"Instead, you're switching from a flat to a heel or you're throwing on a different jacket instead of your blazer from work," she said. They just cart the makeup, shoes and extra jacket needed to go from day look to evening look inside a roomy bag.
Secret No. 2: Treat neutrals like dark colors
In the fashion world, black is the universal color of style, Chen said. The day-to-day wardrobes of busy urban women are built on black and other dark colors like navy. (A current trend is mixing black and navy in the same outfit, Chen noted.) From there, they add color.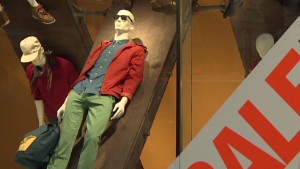 Are you 'fashion literate'?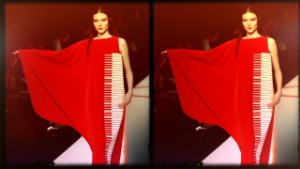 Is personal style killing fashion trends?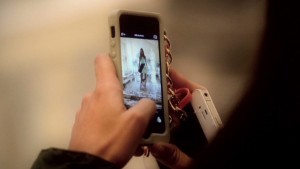 Star bloggers change the fashion game?
"As an editor, two years ago -- which kind of gives an insight into my fashion mind -- my New Year's resolution was to start wearing more color. And by color, I meant gray," she said.
That's part of the secret to big city style, she said. Fashionable urbanites think differently about color.
For example, layers of pale neutrals, including such business-appropriate colors as beige, khaki, camel, blush, white, pale blue and cream, are not only beautiful in their own right, Lloyd said, but go together as easily as the utilitarian, darker options.
"They are really a staple in a woman's wardrobe. Urban women love to look fashion-forward, but we're also really busy, and these colors are easy to put on," the blogger said.
Sarah Owen, Street Style expert for trend forecaster company WGSN, studies fashion from the runways and the streets. In the same way that catwalk trends tend to trickle down into mainstream fashion, street trends tend to "bubble up," she said. Somewhere in the middle is how the majority of urban women dress.
The dark palette city women prefer is available to shoppers through both high and fast fashion. Although runway fashions and magazine spreads might be dominated by color and pattern, Chen said, designers know that their customers value practicality. They often create commercial collections of their runway lines that feature simpler silhouettes executed in black, navy and beige, she said.
Secret No. 3: Punctuate with strong color
Lest these ladies be thought of as one-note dressers, Chen points out that there are a few bright colors that regularly punctuate big city fashions.
"What we're seeing a lot here in New York and also on the runway is a bright, electric blue," she said. Shocking blue is a great color to break up a dark wardrobe with because it's a strong statement color, but at the same time, it could be considered neutral, Chen said.
"It's not girly; it's not too muddy or earthy; it's just a strong fashion color," she said.
Don't miss out on the conversation we're having at CNN Living.
Follow us on Twitter
and
Facebook
for the latest stories and tell us what's influencing your life.
A strong red is also a New York favorite, especially on lips, Chen said.
For the upcoming spring and summer seasons, dark forest green has become another power color, as evidenced by the recent collections by Marni, Bottega Veneta and Gucci. "Everyone here at the (Lucky magazine) office is going crazy about forest green," Chen said.
Lloyd, who calls New York home now, spent her formative years in Atlanta, where clothing tends to be more colorful, she said.
"Women in the South have been peacocks for many years," she said. "Southern culture has always been very strong, so they're not necessarily going to look to a city like New York for their fashion choices. They'll make their own."
It's a fashion sense that makes perfect sense to Owen. U.S. cities with Latin American influence like Miami are more willing to experiment with vibrant color.
"Those places in warmer regions, like Brazil, Ibiza, when I go to Mexico and cover Fashion Week there as well, everyone is in head-to-toe color," she said. "Cities like New York and Tokyo are a little more grounded in their seriousness and their sophisticated color combinations and palettes."
Of course, the tonal differences between cities go beyond color. When Chen lived in Los Angeles in 2013, she looked forward to wearing all her "wildly impractical" shoes, since she would be driving to work instead of walking.
"That said, when I was in LA, I didn't wear any of those shoes," she lamented. Turns out, that city's style was way more relaxed than she expected.