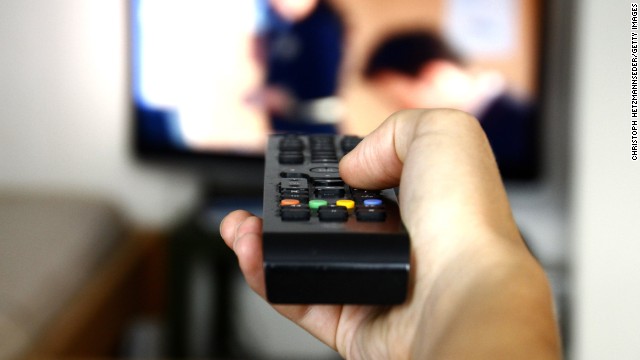 In December, thousands of CNN readers picked their favorite 15 shows of 2013 from a selection of dramas, comedies and reality programs. After counting up all of the votes, these 15 shows came out on top:
everyone has Netflix -- meant that it was more of a cult hit than a broad one in 2013. Yet for CNN readers, this freshman series is as good as you've heard.
Netflix's newbie had comedic street cred from the start with Jenji Kohan as its creator, but its lack of availability -- not
How good is Jon Stewart? He might sometimes turn his acerbic wit on CNN, but he never fails to make us laugh. Apparently, you agree.
With "How I Met Your Mother" wrapping up its final season, the series has jumped a few spots on our Readers Favorites' list. In 2012, "HIMYM" was at No. 5.
For the second year in a row, "Modern Family" is the runner-up for CNN readers' favorite comedy of the year. It's funny, but it's not quite as funny as ...
... "The Big Bang Theory," or so say you all. This CBS sitcom is far and away the favorite sitcom for CNN readers for the second year in a row.
"The Amazing Race" hasn't suffered a PR crisis like another CBS reality series we could name (*cough* "Big Brother" *cough*), but it still dropped down to No. 5 on our list from a cushy No. 2 in 2012.
ABC's veteran dancing competition has been battling low ratings this year, but CNN readers are still tuning in. "Dancing With the Stars" maintains its position as the fourth favorite reality show.
History Channel's "Pawn Stars" is once again CNN readers' pick for their third-favorite reality show. The docuseries, which follows the Vegas-based Harrison family and their pawn shop, has been on the air since 2009.
"Duck Dynasty" is closing out 2013 in a storm of controversy, but for the rest of the year, it was A&E's brightest success story. With the millions tuning in to each episode, is it any wonder that this series ranks as CNN readers' runner-up reality favorite?
Like "Dancing with the Stars," NBC's typically popular "The Voice" started to struggle in ratings with its fifth season. But, at the end of the year, CNN's readers had no reason not to call it their favorite reality champ.
NBC is one network that has bragging rights after the fall 2013 TV season. Its new detective thriller "The Blacklist" has been popular enough to earn a second season -- good news for CNN readers, who selected it as their fifth-favorite drama.
"NCIS" slipped a bit for CNN readers this year. The CBS police procedural celebrated its 10th anniversary in 2013, but it was no longer our readers' runner-up drama, as it was in 2012.
"Game of Thrones" killed it this year -- and we could say that literally, too, considering the devastating "Red Wedding" episode. The HBO show is holding steady as the No. 3 favorite show for CNN readers, the same position it occupied in 2012.
AMC's monster hit "The Walking Dead" dropped to No. 2 after reigning as the No. 1 drama for CNN readers in 2012. But, we think, there's a strong reason for that.
and what a tune it was
-- we're not surprised that CNN readers wanted to say goodbye by voting the drama into the No. 1 spot. After all, that final half of season five
contained an episode
that many consider to be the best of the series.
With 2013 being "Breaking Bad's" swan song --
Readers' Favorites: Top 15 TV shows of 2013
Comedy, No. 5: 'Orange is the New Black'
No. 4: 'The Daily Show'
No. 3: 'How I Met Your Mother'
No. 2: 'Modern Family'
No. 1: 'The Big Bang Theory'
Reality, No. 5: 'The Amazing Race'
No. 4: 'Dancing With the Stars'
No. 3: 'Pawn Stars'
No. 2: 'Duck Dynasty'
No. 1: 'The Voice'
Dramas, No. 5: 'The Blacklist'
No. 4: 'NCIS'
No. 3: 'Game of Thrones'
No. 2: 'The Walking Dead'
No. 1: 'Breaking Bad'