Report: Kate Middleton's phone hacked, court told
updated 10:51 PM EST, Thu December 19, 2013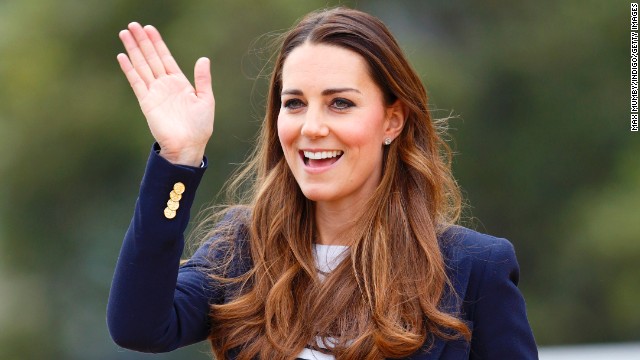 Kate Middleton is the latest victim to be revealed in the United Kingdom's phone hacking scandal. A prosecutor told a London court on December 19 that Middleton's phone was hacked while she was dating Prince William in a trial of the newspaper's executives of the defunct News of the World tabloid, according to the British Press Association.
The scandal came to light in November 2005, when British tabloid News of the World printed a story about Prince William injuring his knee. Royal officials realized that it could only have been sourced by the illegal interception of Prince William's mobile phone voice mail and complained to the police.
On July 4, 2011, it is revealed that News of the World journalists possibly hacked into missing teenager Milly Dowler's voice mail in 2002 and deleted messages to free space, causing her parents to believe she was still alive. The family receives a claim payment of 2 million pounds ($3.3 million).
won a court case on April 5, 2011,
to access phone records to see if her phone had been hacked and later recieved a settlement of 100,000 pounds ($163,550).
Actress Sienna Miller
Elle McPherson was one of the many celebrities named as a hacking victim. Clive Goodman, the royal correspondent to the News of the World who was jailed for the scandal, admitted hacking into the messages of MacPherson as well as members of the royal household.
Charlotte Church
was paid 600,000 pounds ($981,300) over the scandal. Church's lawyer Mike Brookes said in court that News of the World "targeted Charlotte and her voice mail messages repeatedly," obtained her personal medical information starting when she was 16, violated the privacy of her parents' voice mail and "coerced" Church's mother into giving them an interview.
Singer
received a payment of 130,000
pounds ($212,615). In a statement read outside the High Court by his legal team, Law called the behavior of News of the World "appalling" and said he had brought legal proceedings "to try to find out the truth."
Actor Jude law
50,000 pounds ($81,775)
as a result of the scandal.
Sadie Frost, ex-wife of Jude Law, received a payment of
Actor Steve Coogan received 40,000
pounds ($65,420) plus legal costs as a settlement from a lawsuit involving the News of the World's hacking.
News Group Newspapers pays a 700,000-pound ($1.1 million) settlement to soccer executive Gordon Taylor in June 2008.
Celebrity public relations agent Max Clifford dropped his lawsuit against the News of the World in March 2010 for a payment of more than 1 million pounds ($1.6 million).
News of the World paid out 45,000 pounds ($73,598) plus costs to politician Simon Hughes in February 2012.
Former sports agent Sky Andrew
received a payout in February 2012
, receiving 25,000 pounds ($40,887) plus costs.
Former lawmaker George Galloway also
paid costs and undisclosed damages
after the publisher apologizes for intercepting phone messages.
Alastair Campbell, Tony Blair's former communications director, was
was paid 40,000
pounds ($65,420).
Rugby player Gavin Henson
UK phone hacking victims
UK phone hacking victims
UK phone hacking victims
UK phone hacking victims
UK phone hacking scandal
UK phone hacking scandal
UK phone hacking scandal
UK phone hacking victims
UK phone hacking scandal
UK phone hacking victims
UK phone hacking victims
UK phone hacking victims
UK phone hacking scandal
UK phone hacking victims
UK phone hacking victims
UK phone hacking scandal
UK phone hacking scandal
UK phone hacking scandal
UK phone hacking scandal
UK phone hacking scandal
UK phone hacking victims
STORY HIGHLIGHTS
Prosecutor reads transcripts of messages between Prince William, Kate Middleton
Evidence is revealed in phone-hacking trial of former News of the World editors
Several hundred attempts made to hack phones of UK princes' aides, court told earlier
(CNN) -- The British tabloid News of the World hacked Kate Middleton's phone while she was dating Prince William, a prosecutor told a London court Thursday in a trial of the defunct newspaper's executives, according to the British Press Association.
In one voicemail message that William left Kate -- the transcript of which was read in court by the prosecutor -- the prince calls his future wife "Babykins" and says he was almost shot by blank rounds during a military training exercise, the PA reported.
The date of the message wasn't immediately clear, though the couple weren't yet married at the time, the PA reported. Middleton became the Duchess of Cambridge when she married William in April 2011.
The transcript, dug up during a police investigation into the newspaper's alleged hacking practices, was one of several messages between the couple that were read at London's Old Bailey court, the PA reported.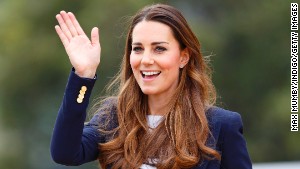 Report: Kate Middleton's phone hacked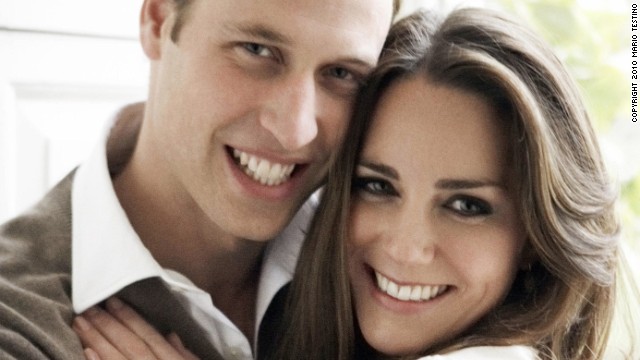 From the announcement of their engagement in 2010 to the arrival of the royal baby in 2013, the love affair between Prince William and the former Kate Middleton has enthralled millions.
The couple met at school and even shared a house with others while students. Here they are on the day of their graduation ceremony at the University of St. Andrews on June 23, 2005, in Scotland.
The pair cheered on the English rugby team during the RBS Six Nations Championship match between England and Italy at Twickenham on February 10, 2007, in London.
Middleton received the engagement ring that belonged to Prince William's late mother, Diana, Princess of Wales. The couple posed for photographers to mark their engagement in the State Rooms of St. James's Palace on November 16, 2010.
The pair returned to St. Andrews for a tour, accompanied by chancellor Sir Menzies Campbell, right, on February 25, 2011. They returned to their alma mater to launch a fundraising campaign for a new scholarship.
Their Royal Highnesses Prince William, Duke of Cambridge, and Catherine, Duchess of Cambridge, kiss on the balcony at Buckingham Palace after their wedding ceremony on April 29, 2011, in London.
After their wedding on April 29, 2011, the duke and duchess drive from Buckingham Palace to Clarence House in a vintage Aston Martin.
The newlyweds walk hand in hand from Buckingham Palace the day after their wedding to a waiting helicopter as they leave for a secret honeymoon location on April 30, 2011.
U.S. President Barack Obama and first lady Michelle Obama meet with the royal couple at Buckingham Palace on May 24, 2011.
You can feel the love as the happy couple attend a Snowbirds air show during Canada Day celebrations on July 1, 2011, in Ottawa.
During their visit to Canada, Catherine shovels soil as Prince William watches on July 2, 2011, during a tree-planting ceremony in Ottawa.
The newly married royal couple enjoyed their first joint overseas tour on July 7, 2011. Here the pair watch a rodeo demonstration at a government reception in Calgary, Alberta.
As part of their charity work, the couple attended a "healthy living cookery session" during a visit to Centrepoint's Camberwell Foyer on December 21, 2011, in London. The national charity provides housing and support to improve the lives of homeless young people.
Queen Elizabeth II, Prince William and Catherine on the balcony of Buckingham Palace during the finale of the Queen's Diamond Jubilee celebrations on June 5, 2012, in London.
Catherine and Prince William celebrate during track cycling events at the Olympic Games in London on August 2, 2012.
On September 18, 2012, the couple drank coconut milk from a tree planted 30 years before by Queen Elizabeth II in the South Pacific island nation of Tuvalu.
The couple attended a St. Patrick's Day parade by the 1st Battalion Irish Guards as they visit Aldershot Barracks on March 17, 2013, in Aldershot, England.
Prince Harry and the royal couple make magic on the set used to depict Diagon Alley in the Harry Potter films during the inauguration of Warner Bros. Studios Leavesden in London on April 26, 2013.
Prince William, Catherine and Prince Harry arrive for a service of celebration last month marking the 60th anniversary of the coronation of Elizabeth II at Westminster Abbey in London on June 4, 2013.
The Duke and Duchess of Cambridge depart St. Mary's Hospital in London with their newborn son on July 23, 2013. The boy was born at 4:24 p.m. a day earlier, weighing 8 pounds, 6 ounces.
The couple are pictured with their newborn boy, Prince George Alexander Louis of Cambridge. The new parents released two family photographs taken by Michael Middleton, Catherine's father.
The duke and duchess start the Ring O'Fire Anglesey Costal Ultra Marathon In Holyhead, Wales, on August 30, 2013. It was Kate's first public appearance since the birth of Prince George.
The royal couple attend the Tusk Conservation Awards at the Royal Society on September 12 in London. It is Catherine's first red carpet appearance since giving birth.
The royal family wave to the crowd before boarding a Royal Australian Air Force plane to Australia at Wellington Airport's military terminal April 16 in Wellington, New Zealand. The Duke and Duchess of Cambridge went on a three-week tour of Australia and New Zealand, the first official trip overseas with their then 8-month-old son.
A photograph taken in London on Wednesday July 2, to mark Prince George's first birthday, shows the family during a visit to the Sensational Butterflies exhibition at the Natural History Museum in London. Buckingham Palace announced on Monday, September 8, that a second royal baby is on the way for the couple. The couple's second child will become fourth in line to the British throne.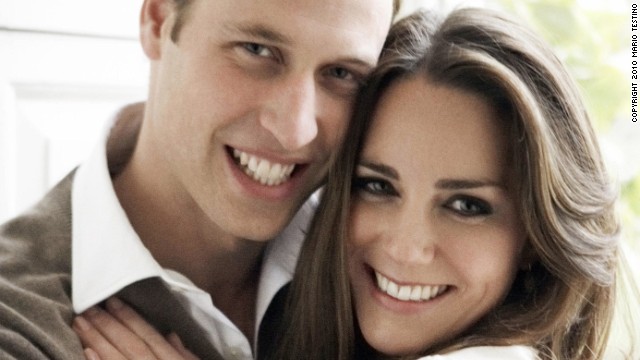 Photos: Will and Kate's royal love affair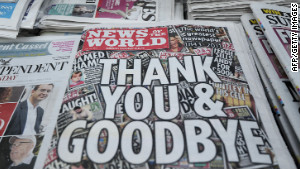 Explain it to me: UK tabloid scandal
The revelation came at the trial of former News of the World editors Rebekah Brooks and Andy Coulson and the paper's former managing editor, Stuart Kuttner. All are accused of conspiring between October 2000 and August 2006 "to intercept communications in the course of their transmission, without lawful authority." They deny the charges.
Glenn Mulcaire, a former private investigator for News International -- the then parent company of News of the World -- was convicted of phone hacking in 2006 and has already pleaded guilty to hacking charges in the current case.
UK phone-hacking trial: Kate Middleton's name on 'target evaluation' list
Greg Miskiw, Neville Thurlbeck and James Weatherup have also pleaded guilty in the case.
Jurors were told that Ian Edmondson, who is also charged with conspiring to hack phones between October 2000 and August 2006, is "currently unfit" and will take no further part in the trial, the PA reported. He will be tried at a later date, the judge said.
Brooks, her husband, Charlie Brooks, and her former personal assistant Cheryl Carter also face a separate set of charges of conspiring to obstruct the police investigation into phone hacking.
UK phone hacking scandal: Fast facts
Brooks is also accused of conspiring with others to commit misconduct in public office. Coulson faces a similar charge, the PA reported.
Among the allegations made in the trial previously: A police investigator testified that several hundred attempts were made to hack the cellphones of aides to princes Charles, William and Harry.
Hacking allegations against the News of the World prompted British Prime Minister David Cameron to set up an independent inquiry, led by Lord Justice Leveson, to make recommendations on journalistic ethics and examine the relationship of the media with the public, police and politicians.
'Hundreds of attempts' made to hack UK princes' aides phones