'Blackfish' prompts school to cancel long-standing SeaWorld trip
updated 3:43 PM EST, Thu December 19, 2013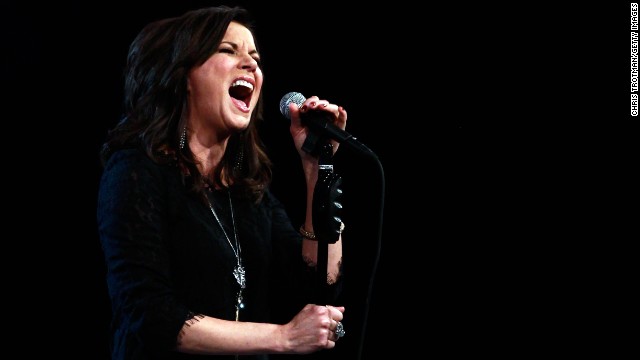 Ever since the CNN documentary
"Blackfish"
raised questions about the safety and humaneness of SeaWorld's practices, musicians booked for the 2014 Bands, Brew & BBQ concert series have been cutting ties with the Florida theme park. Others have also distanced themselves. Country singer Martina McBride, pictured, announced on Facebook that she had canceled her appearance scheduled for March.
Neil Giraldo and Pat Benatar announced Thursday, January 16, that they will be canceling their performance at Bands, Brew & BBQ.
The Beach Boys also canceled their show at the event.
told a Twitter user
he did not know the band's "The Animal Song" was being used during SeaWorld's performances. He said he has written to his publisher about it.
Former Savage Garden singer Darren Hayes
told his fans via Facebook
that he and his wife, Monique, would do "everything in our power" to stop SeaWorld from using his song "Free Ride" during its performances.
Edgar Winter
REO Speedwagon announced December 13 that it had canceled its performance.
On December 12, Trisha Yearwood pulled out "in light of recent concerns," according to her representative.
wrote in a letter
to SeaWorld President Jim Atchison on December 11. "I'm among the millions who saw 'Blackfish' and am sickened that my music was blasted without my permission at sound-sensitive marine mammals. ... These intelligent and feeling creatures communicate by sonar and are driven crazy in the tiny tanks in which they are confined." A SeaWorld spokesman said that although the park had licensed the song legally, it will no longer be used in the shows.
Although Joan Jett was not scheduled to perform at SeaWorld, one of her songs featured prominently in the park's killer whale shows. "I was surprised and upset to see on YouTube that SeaWorld used 'I Love Rock 'n' Roll' as the opening music for its cruel and abusive 'Shamu Rocks' show," Jett
Cheap Trick canceled its February date without releasing a statement.
tweeted
, "Heart has chosen to decline their forthcoming performance at SeaWorld on 2/9/14 due to the controversial documentary film 'Black Fish.' " Nancy, left,
wrote
, "The Sea World show was planned long ago as an Orlando show. Had we known, we'd have said no then. We said no today. Love you all."
On December 7, sisters Ann and Nancy Wilson
Change.org petition
urging Willie Nelson to withdraw from the concert series, Nelson obliged, saying, "
What they do at SeaWorld is not OK.
" He told CNN's Brooke Baldwin: "I don't agree with the way they treat their animals. (Canceling the show) wasn't that hard a deal for me."
After the airing of the documentary and the
took to Facebook
in November to explain why it was canceling its SeaWorld concert. "This is a complicated issue, and we don't claim to understand all of it, but we don't feel comfortable proceeding with the gig at this time," the band wrote. "The Seaworld folks have been gracious, and extended us invitations to the park to learn more about what they do, and how they do it."
Barenaked Ladies was among the first acts to question their affiliations with SeaWorld, and the band
Celebs shun SeaWorld
Celebs shun SeaWorld
Celebs shun SeaWorld
Celebs shun SeaWorld
Celebs shun SeaWorld
Celebs shun SeaWorld
Celebs shun SeaWorld
Celebs shun SeaWorld
Celebs shun SeaWorld
Celebs shun SeaWorld
Celebs shun SeaWorld
Celebs shun SeaWorld
STORY HIGHLIGHTS
A Malibu, California, school has sent students to SeaWorld annually
But the film "Blackfish" prompts parents and a determined student to push for change
A school trip is canceled -- SeaWorld says it's the first, and it's "disappointing"
Several performers have canceled SeaWorld dates since "Blackfish" aired
(CNN) -- With a parade of performers already canceling appearances at SeaWorld, now at least one school class says it's dropping a long-scheduled trip to the park over concerns about the treatment of whales as shown in the documentary "Blackfish."
The overnight trip to SeaWorld has been a tradition for fifth-graders at Point Dume Marine Science Elementary School in Malibu, California, for at least a decade, according to Principal Rebecca Johnson, but concerns from parents and students including one determined 10-year-old prompted a decision to go elsewhere on this year's trip.
Although Johnson mostly credited parents for influencing the change, several parents CNN spoke with said 10-year-old Kirra Kotler played a major role in the decision.
The girl watched the film "Blackfish" with her parents and immediately afterward announced, "I never want to go to SeaWorld again," according to her father, Kirby Kotler. The Kotler family had taken trips to SeaWorld several times, he said.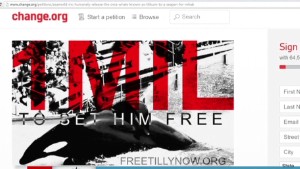 Bands Nix SeaWorld Shows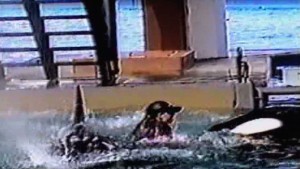 Blackfish fallout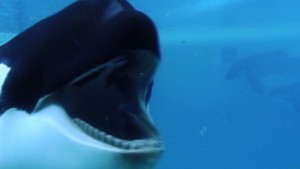 The story of a killer whale
Kirby, 50, who attended Point Dume the year it first opened, said the entire family was affected by the film but Kirra became especially determined.
"She's always said she's going to be a veterinarian," Kirby said. "She's very passionate about animals."
'Blackfish': A chilling doc on captive killer whales
A SeaWorld spokesman told CNN by e-mail that Point Dume "is the only instance of a camp cancellation that we've experienced." Dave Koontz, SeaWorld's communications director, also wrote that the theme park believes "Blackfish" is misleading and inaccurate. "It's disappointing that this year's class (from Point Dume) will not be participating because of the film," he wrote.
"Blackfish" -- which first aired on CNN in October -- traces a 39-year history of killer whales in captivity leading up to the 2010 killing of SeaWorld trainer Dawn Brancheau by the 12,000-pound orca, Tilikum, a whale previously associated with the death of two other people.
At least seven entertainers and groups, from the Canadian rock band Barenaked Ladies to country music singer Martina McBride, have canceled appearances at SeaWorld in the wake of "Blackfish."
After seeing the film, Kirra Kirby wanted to share it with her friends, her father said. She was determined to get the school to consider other options for the annual trip.
'Blackfish' sparks debate over taking kids to animal parks
"She's very shy," Kirby said of his daughter. "But she finally found her voice."
Kirby said Kirra launched a word-of-mouth to campaign for the change, in some cases receiving backlash from fellow students who thought she was trying to cancel their overnight trip entirely instead of just changing the destination.
Principal Johnson said she is in the process of verifying details for a new trip.
Willie Nelson: 'What they do at SeaWorld is not OK'