British police knock down Princess Diana murder claim
updated 10:29 PM EST, Mon December 16, 2013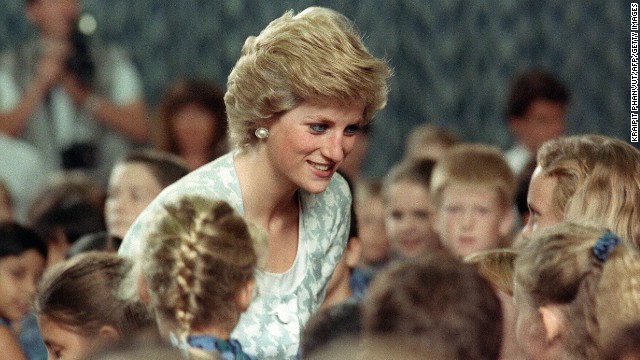 Diana, Princess of Wales listens to children during a visit to the British international school in Jakarta, Indonesia, on November 6, 1989.
The future princess, Lady Diana Spencer on her first birthday at Park House, Sandringham, on July 1, 1962.
Diana is seen during a summer holiday in Itchenor, West Sussex, in 1971.
Diana, at age 14, is "kissed" by her pony, Scuffle, in 1974.
Before marrrying Prince Charles, Diana worked as a nanny. Here she is seen with two of her charges in 1980, the year before she married.
Lady Diana and Prince Charles in 1980.
Prince Charles and Diana arrive at Goldsmith Hall in London for a charity recital in March 1981.
Lady Diana attends the Royal Ascot horse race on June 18, 1981.
Diana and Charles were wed on July 29, 1981. The princess, clad in an Emanuel wedding dress, leaves St. Paul's Cathedral with her husband.
Diana and Charles leave St. Mary's Hospital after the birth of their first son, Prince William, on July 22, 1982, in London.
Prince Harry shows a bit of his personality, which doesn't appear to please his mother, on June 11, 1988, on the balcony of Buckingham Palace.
Diana sits on Banana Beach during a trip to the West Indies on Januray 4, 1993.
Diana and Harry are accompanied by family friend Catherine Soames and her son Harry during a pre-Easter skiing trip in Lech, Austria, on March 24, 1994.
Diana is seen at the American Red Cross headquarters in Washington on June 17, 1997. Diana was passionately involved in the British Red Cross Landmine Campaign.
Life of Princess Diana
Life of Princess Diana
Life of Princess Diana
Life of Princess Diana
Life of Princess Diana
Life of Princess Diana
Life of Princess Diana
Life of Princess Diana
Life of Princess Diana
Life of Princess Diana
Life of Princess Diana
Life of Princess Diana
Life of Princess Diana
Life of Princess Diana
STORY HIGHLIGHTS
Claim alleges British military was involved in Princess Diana's death
There is "no credible evidence" to support such an allegation, say police
Diana died alongside her boyfriend and their driver in a Paris car crash
(CNN) -- There is "no credible evidence" to support a claim that the British military was involved in the deaths of Princess Diana, her boyfriend and their driver, according to London's Metropolitan Police.
The allegation first surfaced in August, roughly 16 years after the woman who would now be a royal grandmother died in a Paris car crash. Officers were tasked with looking into whether there was any truth to it.
"Every reasonable line of enquiry was objectively pursued in order to fully evaluate any potential evidence," police said in a statement released overnight Monday.
"The final conclusion is that whilst there is a possibility the alleged comments in relation to the SAS's involvement in the deaths may have been made, there is no credible evidence to support a theory that such claims had any basis in fact."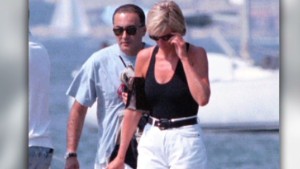 Cops: No evidence of Princess Diana plot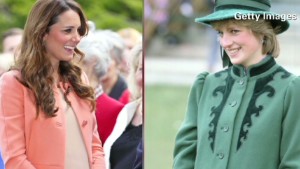 Kate vs. Diana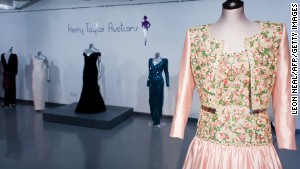 Princess Diana's dresses for sale
SAS is short for Britain's elite Special Air Service.
Wildly popular in life and death, Diana died on August 31, 1997, after the car she was riding in slammed into a pillar in a Paris overpass. Her boyfriend, Dodi Fayed, and their driver, Henri Paul, also died.
Investigators concluded that Paul was drunk and speeding when the accident occurred, and despite at least three inquiries -- including a lengthy London police inquiry that poured cold water on all forms of conspiracy theories in Diana's death -- whispers of collusion and cover-up have persisted.
Rare photo of teenage Diana sold
The latest claim, published by Press Association, the Sunday People newspaper and other British media outlets, alleged that members of Britain's elite SAS commando unit were involved in assassinating Diana.
The claim appears to have been sent first to military authorities and then to London police by the parents-in-law of a British special forces sniper after his marriage had fallen apart, according to an article on the website of the Sunday People newspaper. It did not offer a source for its reporting, but the paper indicated that the parents were questioning the integrity of the soldier, who had testified in another soldier's court-martial.
Sunday People said it had seen a seven-page handwritten letter by the in-laws alleging that the soldier, whom the newspaper did not name, had boasted to his wife that the commando unit was behind the deaths.
Neither the Sunday People piece nor an earlier version carried by Press Association offered details of the claimed involvement by soldiers in the deaths.
The princess left behind her two children, Prince William, whose wife recently gave birth to Diana's first grandchild, and Prince Harry. Some 2.5 billion people around the world watched Diana's funeral.
Princess Diana's favorite fairytale dress could be yours
CNN's Michael Pearson, Atika Shubert and Erin McLaughlin contributed to this report.