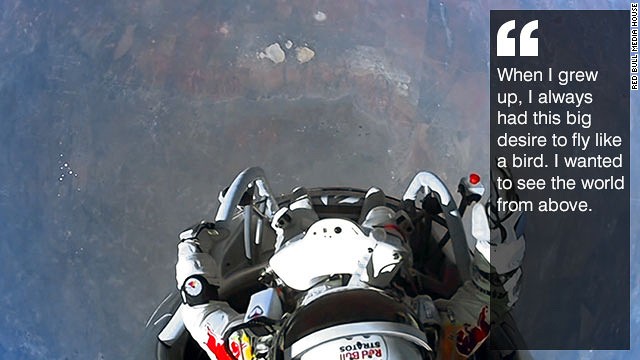 'Fearless Felix'
'Fearless Felix'
'Fearless Felix'
'Fearless Felix'
'Fearless Felix'
'Fearless Felix'
'Fearless Felix'
'Fearless Felix'
'Fearless Felix'
'Fearless Felix'
'Fearless Felix'
'Fearless Felix'
'Fearless Felix'
'Fearless Felix'
'Fearless Felix'
'Fearless Felix'
'Fearless Felix'
STORY HIGHLIGHTS
Felix Baumgartner is first person to break speed of sound without use of vehicle
Austrian plummeted from 24 miles above the Earth's surface in a meticulously planned jump
He made his first skydive at the age of 16 and has leaped off the world's tallest buildings
The 44-year-old says fear is natural, and it helps him become focused
CNN's Human to Hero series celebrates inspiration and achievement in sport. Click here for videos and features.
(CNN) -- When you've stood on the edge of space, taken in the glorious sight of the Earth's curvature, and hurled yourself through the speed of sound back towards it, life afterward is always going to be a bit of a comedown.
So what do you do next? Obviously you will spend a lot of time talking about it, but at some stage you will have to move on.
Felix Baumgartner is a man of many words, but he is not one to stand still. The tattoo on his arm says it all: "Born to fly."
"When I grew up, I always had this big desire to fly like a bird," the record-breaking Austrian tells CNN's Human to Hero series.
"I was always looking at the birds and I was trying to figure out how they fly. I was climbing on trees and spending time on the roof because I liked the bird view. I wanted to see the world from above."
Now 44, Baumgartner has well and truly lived that dream. From his first skydive at the age of 16 to perilous base jumps around the world off skyscrapers and into the depths of caves, the man known as "Fearless Felix" slowly built up to one of the most hyped events in recent history.
His Red Bull Stratos freefall in October 2012, which was five years in the making, launched him into the global consciousness. Some critics dismissed it as a publicity stunt, but others were left in awe of his death-defying feat -- the first person to break the speed of sound without the use of a vehicle.
He ascended in a pressurized pod to just over 128,000 feet -- some 24 miles (39 kilometers) above the earth's surface, a record altitude for a manned balloon flight.
He then plummeted at a speed of 843.6 mph (1357.64 kmh) -- 1.25 times that of sound -- and managed to land safely, having pulled himself out of a spiral that could have triggered his safety chute and scuppered his hopes of going supersonic.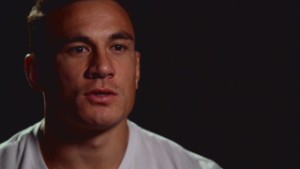 Rugby superstar's secret to success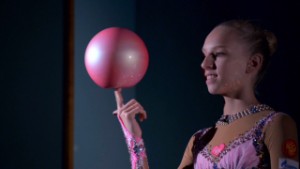 Youngest world rhythmic gymnastics champ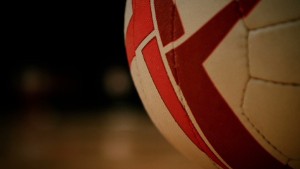 Check out England's biggest female sport
"The biggest motivation is always thinking outside the box," says Baumgartner, his story well-honed after a year of post-jump promotions.
"There are so many people always trying to tell you that this is not possible -- and I'm always asking myself, 'Is it not possible because we think it's not possible?'
"I always had a big favor for Sir Edmund Hillary, the first guy to climb Mt Everest ... Neil Armstrong, first guy on the moon. They were all role models to me and I think I wanted to follow their footprints."
Becoming a superhero
It's one thing to dream -- but another to make it happen.
Baumgartner progressed from his teenage skydives to developing his skills on a daily basis in the military, building up more than 1,000 jumps.
"I was always trying to push the envelope a little. Regular skydiving was not enough."
The next step was base jumping, which he discovered in 1996 when he saw a video of two men leaping off El Capitan rock in Yosemite National Park.
"I thought, 'Wow, you don't need an airplane anymore.' You just run off a cliff -- that's what I was always dreaming about as a little kid -- and all you have is this little backpack. You pretty much start to fly like a superhero," he recalls.
He won a world base-jumping title the year after, but it was a 1999 leap off Kuala Lumpur's Petronas Twin Towers -- at that time the world's tallest buildings -- that convinced him he could make a career of it. He repeated the feat off the towers' successor in Taiwan in 2007.
Baumgartner announced himself to the world with a highly-publicized jump off Rio de Janeiro's Christ the Redeemer statue the same year as his KL stunt -- claiming it to be the world's lowest at just 95 feet.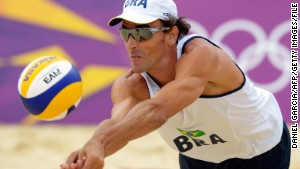 Brazil's beach volleyball king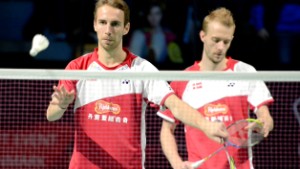 Badminton duo's big smash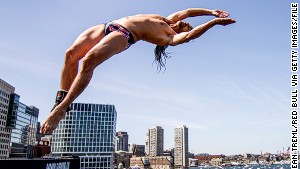 Cliff diver masters amazing twists
"That image went around the world and I think it's still a classic because there's one little figure standing at the right arm of Jesus and everybody is looking at that picture thinking, 'What the hell is he doing?' " he says.
"I really had a hard time to accomplish this one, that's why I'm most proud of it, and actually this took me from a nobody to a somebody."
'It gives you wings'
Baumgartner moved into the world of science fiction in 2003, with the first skydive crossing of the English channel -- using a bespoke carbon-fiber wing made possible by his partnership with energy drink giant Red Bull.
"We spent a long time in the wind tunnel, testing the wing, to develop it, and I was able to cross the whole 22 miles in only five minutes with this wing on my back," he says.
"I learned a lot from all these jumps in my life, you know. I think this was all necessary in order to do Red Bull Stratos, because this was way bigger than everything I expected."
His biggest problem in this new challenge was being taken seriously.
First he managed to convince former U.S. Air Force Command Pilot Joe Kittinger -- who in 1960 set a similar set of skydive records but fell short of going supersonic -- to help him with the project.
"He said, 'OK, if you're not willing to come up with a program that involves a lot of safety, I'm not going to work with you. So we developed a program and it was all about safety."
Once he had the octogenarian retired colonel on board, next Baumgartner assembled his science team.
"At the beginning, all those guys are looking at us like, 'OK, there's an energy drink manufacturer and there's a base jumper and they want to break the speed of sound. This is something that normally NASA or the air force does.' Now we're stepping onto their toes and they don't like that."
An uncomfortable feeling

Maxime Charveron's BMX masterclass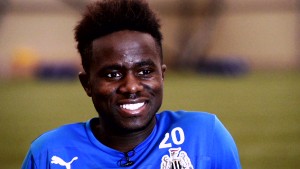 From civil war to the football pitch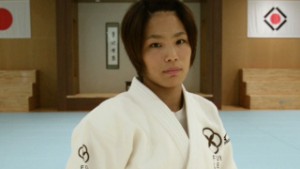 Female judoka breaks new ground
It meant Baumgartner had to learn a lot in a short space of time -- not just to please the scientists, but also because he had to make key decisions involving not only the success of the mission, but also his survival.
"I was the athlete, I was involved in the development process, in testing, in the media part of it, in the marketing -- and at the very end of the day, I had to strap a parachute on and try to break the speed of sound, so I had a lot of pressure," he says.
"It felt like I was in prison for five years. On the very last day when I landed and I finally got out of the suit, it felt like the prison doors opened and I can just walk away. That was a huge relief."
The suit that kept him alive brought its own challenges. In order to eliminate the nitrogen bubbles in his blood -- which swell and cause pain at extreme altitudes -- Baumgartner had to breathe 100% oxygen for five hours before ascending.
"This is something that I always had a hard time with, because as soon as you lock your visor, you are locked into your own little world," he explains.
"The only thing you hear for the five hours is yourself breathing. And it's very annoying. I had to work with a psychiatrist because I started getting claustrophobic. It took us about four weeks to get rid of that problem."
The final countdown
Once the ideal weather conditions arrived -- an accurate forecast was essential as it took up to 20 people to get the balloon aloft -- Baumgartner entered the pod and began his two-and-a-half-hour ascent.
Kittinger played a key role, talking him through the levels and settings as he reached the required 130,000 feet, and helping him with the 41-step checklist after depressurizing the capsule.
"Now my whole life depends on the suit. If something goes wrong now, I will die within 15 seconds," Baumgartner says.
"My heartbeat goes up from 130 beats to 186 in just a couple of seconds, and then I was standing outside there and it was so dramatic because this is a moment that you have been working on so hard for five years and now you're almost there."
But with only 10 minutes of oxygen in his tanks, Baumgartner didn't have long to savor the moment. He needed to focus on a perfect dive, avoiding a "flat spin" that -- although not life-threatening due to all his safety precautions -- would ruin the goal of breaking the sound barrier.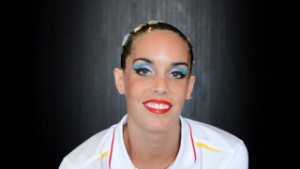 Olympic swimmer feels like a mermaid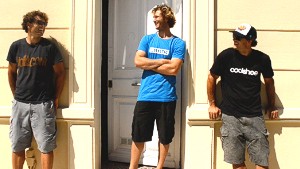 Windsurfing brothers' triple act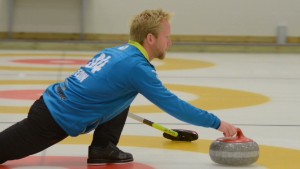 How to master 'chess on ice'
Two test jumps earlier that year had given him confidence, despite one close call when he couldn't open a parachute, but he soon found his body rotating uncomfortably fast.
"It's very natural to have fear. It's in our DNA and it is important because as soon as you feel fear, you're so much more focused, adrenalin shoots in and you're going to be so determined at that moment," he says.
"You just have to make sure that fear does not turn into panic ... then you might die. I never had the impression that I'm going to die -- I was more driven by success than staying alive because we had the proper equipment to make sure I'm not going to die."
Home is where the heart is
Baumgartner does not panic easily, but perhaps the prospect of deciding how he could follow this daunting feat might give him sleepless nights?
"I always said if Red Bull Stratos is successfully completed, there is no next. At least not in skydiving, because I have accomplished everything I had in mind. Luckily I also survived," he says.
"Now it's time to move on, and in the future I want to put my skills into public service."
That involves his other passion -- flying helicopters.
"I want to work as a pilot for firefighting or mountain rescue. Part-time in Austria and part-time in the U.S. because they have a lot of big fires out there."
Baumgartner earned his private pilot licence in 2006 and says he was "completely addicted" -- and is now qualified to fly six different types of chopper.
"When I land, I'm not at home. I'm at home as soon as my skids are getting off the ground," he says.
"I'm just so happy when I start flying ... you can see this bird feeling that I liked as a kid, and it's still the same feeling -- it never changes."
Read: Scared of heights? Don't look here!
Read: 'Crystal statuette' shatters record