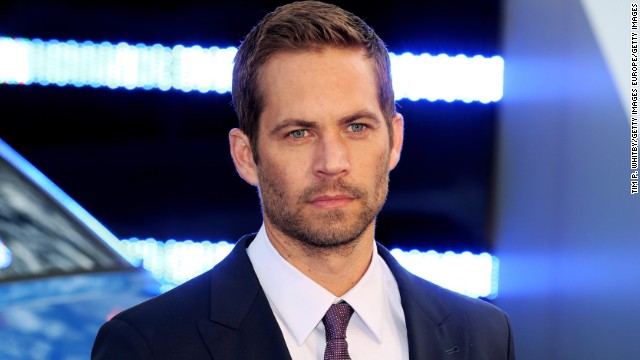 Paul Walker, a star of the "Fast & Furious" movie franchise, died Saturday, November 30, 2013, in a car crash. He was 40. Here's a look at his career through the years:
Walker, left, and Vin Diesel appear in a scene from "Fast & Furious 6." Walker's role as Brian O'Conner in the franchise helped to make the actor a star.
Walker and Jordana Brewster appear in "Fast 5."
Kevin Rankin and Walker appear in "Pawn Shop Chronicles," a film about a missing wedding ring that sets off a wild goose chase.
Walker also had a starring role in the upcoming film "Hours," which is about a father trying to keep his daughter alive after Hurricane Katrina.
The actor was part of a band of thieves in the movie "Takers."
Walker appears in the action film "Into the Blue," which also starred Jessica Alba.
Walker appears in "The Fast and the Furious," the first movie in the franchise.
Walker and Reese Witherspoon in a scene from the film "Pleasantville."
Walker, center, appeared in "Skulls" with Leslie Bibb and Joshua Jackson in 2000.
Walker and Freddie Prinze Jr. co-starred in the popular film "She's All That."
Brooklynn Proulx and Walker appear in the film "The Lazarus Project."
Walker, left, and Barry Pepper were U.S. Marines in the drama "Flags of Our Fathers."
Tyrese Gibson and Walker appear in "2 Fast 2 Furious."
Paul Walker: Life in the Fast Lane
Paul Walker: Life in the Fast Lane
Paul Walker: Life in the Fast Lane
Paul Walker: Life in the Fast Lane
Paul Walker: Life in the Fast Lane
Paul Walker: Life in the Fast Lane
Paul Walker: Life in the Fast Lane
Paul Walker: Life in the Fast Lane
Paul Walker: Life in the Fast Lane
Paul Walker: Life in the Fast Lane
Paul Walker: Life in the Fast Lane
Paul Walker: Life in the Fast Lane
Paul Walker: Life in the Fast Lane
Paul Walker: Life in the Fast Lane
STORY HIGHLIGHTS
Brian Donovan: First time experienced high speed racing, it felt addictive, a powerful force
He says we can't know Paul Walkers state of mind before crash, but speed can exert control
He says racing high common to race car drivers, an altered state one can come to crave
Donovan: Parents who spot it in their kids would do well to get them professional instruction
Editor's note: Brian Donovan is a Pulitzer Prize winning journalist, an Eastern Motor Racing Association champion and author of "Hard Driving, The Wendell Scott Story: The American Odyssey of NASCAR's First Black Driver."
(CNN) -- I'll never forget that day, back in the 1970s, when I first experienced the intense -- and probably addictive -- state of mind that would become a powerful force in my life.
No, I'm not talking about some drug. I'm remembering the first day I drove a racing car and the new level of consciousness I experienced as I sped down the curvy hill at the old Bridgehampton Race Circuit on Long Island.
It came after a long straightaway, the car already at full speed as I began accelerating down the slope.
To be competitive, I had to keep my right foot hard on the accelerator and banish all thoughts from my mind, except how I was going to steer the car through the deceptively tricky right turn at the bottom without skidding off the road and crashing.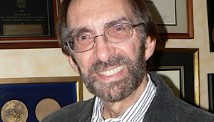 Brian Donovan
The high state of concentration and excitement was exhilarating, and for the next 24 years I was hooked on my hobby as an amateur car racer.
I drove Formula Vees, which are single-seat, open-cockpit, open-wheel cars with a Volkswagen engine in the rear and a top speed of about 120 -- and a bit more when you were charging down a hill in the mental state that competitors often describe as the "racing high."
My competitors and I, of course, were fortunate to be having this experience on racetracks and not on the unpredictable public roads. We'll never know the final thoughts and feelings of actor Paul Walker and his friend, businessman Roger Rodas, as they sped to the fiery end of their lives on a California highway. Both of them, like me, drove race cars as a hobby. But their deaths may provide yet another example of the power that speed can exert over the minds and feelings of even highly intelligent people. Possibly there's also a lesson for parents -- a topic we'll get back to in a few paragraphs.
Opinion: Why Porsche Carrera GT is not a car to mess with
I learned more about the so-called racing high while I was doing the reporting for the book "Hard Driving," a biography of NASCAR's first black driver, Wendell Scott, who broke the color barrier in southern stock car racing in 1952.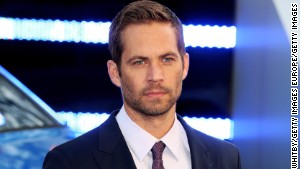 No smoke for a minute after Walker crash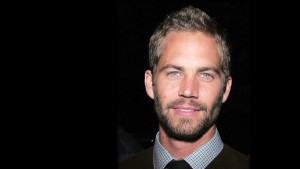 Paul Walker's secret gift to soldier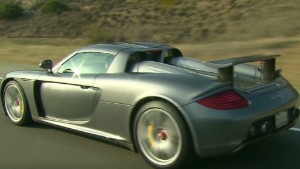 Driver: Porsche is like a wild animal
Scott and some of his fellow drivers spoke to me at length about the depth and nature of their passion for speed. Let me share a little of what I wrote about this: "Scott's obsessive desire to race, like that of many drivers, comes from a deeper impulse than just financial gain. By his own account, a central reason for the passion that he brought to the sport was that the experience of driving in races was something he both loved and craved. Motor racing can put a driver into a mental zone where adrenalin combined with deep concentration brings about a profound altered state.
"During a race, the mental background noise of ordinary life, the static that chatters along in the everyday consciousness, is muted, and the racer fuses with the car and the craft of driving, absorbed completely in the slow-motion passage of the seconds. Racing can offer a taste of the intense states experienced by meditators and mystics. The experience, some drivers say, can be highly addictive. Scott himself put it this way: 'Racing cars gets to be about like being a drug addict or an alcoholic. The more you do it, the more you like to do it.'
"Former NASCAR driver Larry Frank, a friend of Scott's, described his own feelings about racing as 'like an addiction...there was many years that you just didn't know anything existed outside this little racing circle... After the race, win or lose, if you just run hard, you got out all of your frustration, and you just felt clean and good.'"
As for myself, I lost the desire to drive recklessly on the public roads after I discovered the much more intense mental pleasure that racing can bring — and with much less risk. I got my racing high while wearing a safety harness, fire-resistant suit and a helmet. The car had a crash-protection cage and a fire-extinguishing system. There were safety workers at every turn. And nobody on the tracks was drunk or texting.
The possible lesson for parents, though it sounds counterintuitive, might be this: If your youngster is showing a yen for speed, consider taking her or him to the local go-kart track for some professional instruction. Maybe your child will realize that a racetrack is a much safer place than the public roads to enjoy the profound pleasures of speed.
Follow us on Twitter @CNNOpinion.
Join us on Facebook/CNNOpinion.
The opinions expressed in this commentary are solely those of Brian Donovan.