Man accused in LAX shooting ordered held without bond
updated 10:14 AM EST, Thu December 5, 2013
STORY HIGHLIGHTS
Paul Anthony Ciancia, 23, appears at a federal court hearing in Los Angeles
Looking frail with marks on his face, he says he understands the charges he faces
He wasn't asked to enter a plea; he's set to be back in court later this month
Ciancia is accused of fatally shooting a TSA officer at Los Angeles' airport
(CNN) -- The suspect in last month's fatal shooting at Los Angeles International Airport was ordered held without bond Wednesday, after saying he that he understood the charges against him.
Paul Anthony Ciancia attended the federal hearing in Southern California handcuffed and wearing a green jail jumpsuit. He appeared frail and with several marks on his face.
Standing behind a small glass partition, Ciancia, 23, answered "yes" in a seemingly hoarse whisper when Magistrate Judge David Bristow asked him if he'd seen the criminal complaint against him and agreed to be represented by a public defender.
Ciancia was never asked to enter a plea during the court hearing.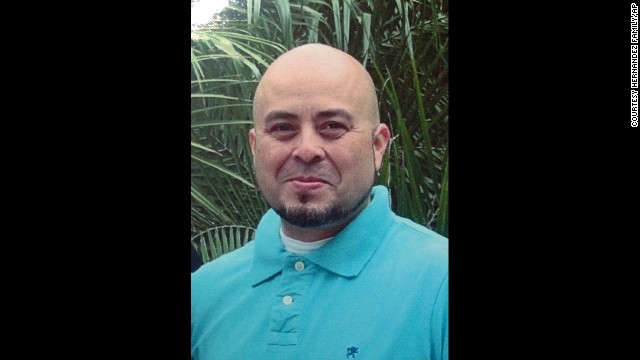 Transportation Security Administration Officer Gerardo Hernandez, 39, was killed in a shooting at Los Angeles International Airport on Friday, November 1. Paul Ciancia, 23, armed with what police say was an assault rifle and carrying materials expressing anti-government sentiment, opened fire at LAX Terminal 3, killing Hernandez before being chased down. Ciancia has been charged with the murder of a federal officer and commission of violence at an international airport.
A passenger embraces a TSA screener at Los Angeles International Airport's Terminal 3 after it was reopened on Saturday, November 2 following a shooting. Four other people are recovering from injuries in the shooting.
TSA Administrator John S. Pistole, left, and Ana Hernandez, wife of slain TSA officer Gerardo Hernandez, prepare for a news conference in Porter Ranch, California on November 2. The slain officer "was a wonderful husband, father, brother, son and friend," his widow said.
Injured traveler Bruce Reith, from Munich, Germany, is helped by two Los Angeles Airport Police officers as he makes his way on crutches to Terminal 3 for departure a day after injuring himself while escaping the shooting.
Workers tear down a temporary partition after Terminal 3 was reopened on November 2, a day after a shooting at LAX.
A Los Angeles Airport Police officer stands in front of Terminal 3 security screeners after law enforcement officials completed their investigation and prepare to reopen the terminal at LAX on November 2.
Police officers and emergency response officials meet outside Terminal 3 at Los Angeles International Airport after gunshots were reported inside the terminal on November 1.
Transportation Security Administration employees hug outside Terminal 1.
This photo, from Terminal 3, shows what appears to be a weapon on the ground. Police said a man "pulled an assault rifle out of a bag and began to open fire" Friday, killing one person and injuring others before being shot and taken into custody.
Law enforcement officers gather in Terminal 3 near the scene of the shooting.
Passengers sit on a luggage conveyor belt behind check-in kiosks in Terminal 1.
Police check the area around Terminal 1.
Passengers evacuate the airport after the incident, which airport officials said began about 9:30 a.m. The gunfire and the airport's announcement of the incident provoked chaos among travelers, passengers said.
People hide inside a bathroom stall at the airport after the gunshots were reported.
Thousands of travelers were delayed after the incident closed the airport for hours.
Los Angeles Police Chief Charlie Beck talks with other responders at the airport Friday.
A police officer closes a road at the airport. The area around the airport was jammed with cars Friday morning as police shut down access.
Police officers stand guard atop Terminal 3.
Passengers are directed outside Terminal 2.
A family walks through a tunnel as they leave the airport.
Passengers evacuated from Terminal 1 wait outside the airport.
"People were running and people (were) getting knocked down. There was luggage everywhere," traveler Alex Neumann said. "Mayhem is the best I can describe it."
People wait in a terminal after flights were grounded because of the incident.
Passengers wait on the curb after leaving the airport.
A police officer directs traffic.
The gunfire reports led to a "ground stop" for arriving planes, said police and the Federal Aviation Administration.
A police officer diverts traffic trying to enter the airport.
First responders and emergency vehicles arrive at the airport.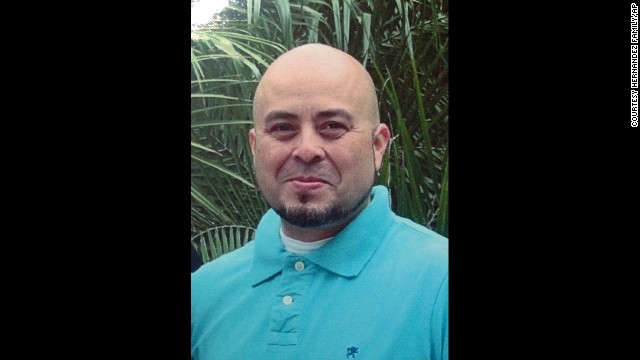 Photos: Gunfire at LAX
At the end, the judge ordered him "detained" after determining he posed a flight risk and danger to the community, said Thom Mrozek, spokesman for the U.S. Attorney's Office for California's central district, in a statement.
His next court hearing -- unless he is indicted before then -- is scheduled for December 18, with an arraignment set for December 26, according to the U.S. Attorney's Office.
Authorities have said that Ciancia faces charges for two felony offenses -- murder of a federal officer and commission of violence in an international airport.
If convicted, he could face the death penalty or life in prison without parole, U.S. Attorney Andre Birotte Jr. has said. The U.S. attorney general would decide whether to pursue a death sentence.
On November 1, authorities claim, Ciancia walked up to Transportation Security Administration checkpoint and opened fire, shooting TSA officer Gerardo Hernandez "at point-blank range," according to a court document.
Ciancia then went up an escalator but returned to shoot Hernandez again after apparently seeing the officer move, the document said.
He then proceeded through the terminal, wounding two more officers before being shot himself.
Hernandez, 39, eventually died of his injuries, becoming the first TSA employee killed in the federal agency's 12-year history.
Obama visits family of slain TSA officer
CNN's Greg Botelho contributed to this report.