STORY HIGHLIGHTS
This is the big weekend for classic college rivalries
Ohio governor tries to bring scorn on Michigan Wolverines
One game in Georgia is dubbed "Clean, Old-Fashioned Hate"
(CNN) -- There's hate. Then there's trying to heap shame on your foe.
On the eve of this weekend's bevy of college football rivalry games, fans of the Alabama Crimson Tide gleefully registered their contempt for the Auburn Tigers at #ThingsILikeMoreThanAuburn.
Like getting a root canal without a painkiller. Or standing on a fire ant mound while barefoot.
The Auburn faithful, who are hosting this year's Iron Bowl and have their own national championship dreams, had their say at #BamaHateWeek on Twitter: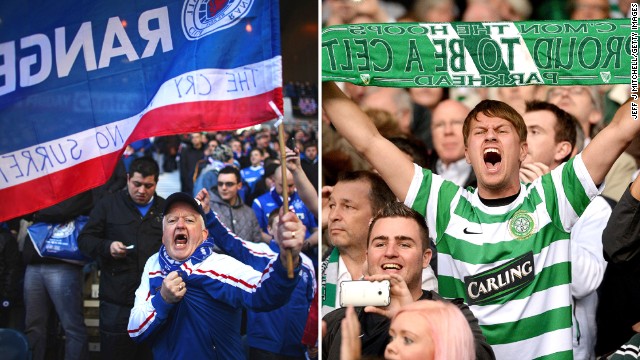 Glasgow's notorious Old Firm derby between Celtic and Rangers dates to 1888, fueled by generations of enough sectarian animosity and occasional bloodshed to recently usher in campaigns promoting some semblance of basic decency. The fact the teams no longer play in the same division doesn't seem to deter the fans from their partisan-ship.
What goes better with tea? Two fried eggs, ham, bacon, sausage, baked beans, fried mushrooms, toast drenched with butter and marmalade? Or seasonal fruit, muffins and assorted yogurts? Europeans, and by extension the rest of the world, have been waking up to this dietary fork in the road every morning since the Victorian era when cured pork entered its first industrial phase.
The number of climbers who've reached the top of the world's highest peak, Mount Everest, has now surpassed 3,000 -- including a 13-year-old boy and a 73-year-old woman. K2, the world's second-highest mountain, has allowed barely a tenth of that number to the top of its far less climber-friendly peak, reportedly killing one mountaineer for every four summiters.
Brown rice is healthier, say some. But white rice may be healthier (or less "unhealthy") for its higher folate and thiamine content, say others. The rest of us wonder how such simple carbohydrates got so complex.
The only thing worse than El Nino or La Nina fighting for the upper hand, bringing droughts, superstorms and floods with them, note NASA scientists, is a "La Nada" year, like this one, when neither dominates. That can lead to even more extreme weather conditions that are harder to forecast.
The annual, in-state grudge match football game between Auburn University's Tigers and the University of Alabama's Crimson Tide dates to 1893 and "basically forces people in this state to take sides the second they're born," according to local lore. This year's game is on November 30 at Auburn's Jordan-Hare Stadium.
Australia's two biggest cities have been butting heads since Melbourne was founded in 1835. Sydney is fun and pretty with better beaches. Melbourne is the smarter, wealthier sister with a MA from Oxford and innately more interesting. Or so goes the irrepressible blood-feud logic.
India and Pakistan's national cricket rivalry has been dubbed by The New York Times as the Yankees vs. Red Sox plus Barcelona vs. Real Madrid plus England vs. Australia (in any sport) "distilled and deepened with an extra dose of hostile geopolitics and the passions of 1.4 billion people." Since their first test match in 1952, only three wars, a political assassination and a major terrorist attack in Mumbai could keep these two teams away from their drawn-out pursuit for cricket supremacy.
For more than a decade, the Guinness World Record title for the longest hand-rolled cigar has been fiercely battled over. Jose Castelar Cairo from Havana held the first title by hand-rolling an 11-meter cigar in 2001. The record bounced numerous times between Cairo, Puerto Rico's Patricio Peña and Florida couple Wallace and Margarita Reyes till Cairo took the record back again in 2011 with an 81.8-meter cigar. You know this isn't over.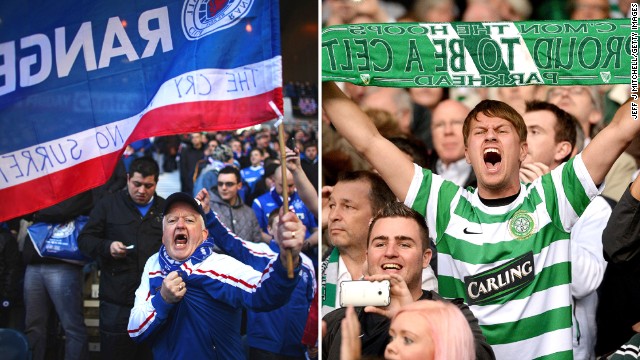 9 of the world's greatest rivalries
"What has 2 teeth and is 100 yards long? The front row at a Alabama home game."
Such is the stuff of rivalries, many of which go back to the closing decades of the 19th century.
The 7-4 Michigan Wolverines and the undefeated Ohio State Buckeyes, which first clashed in 1897, will meet up again Saturday.
On Friday, Ohio Gov. John Kasich issued a "Scarlet Letter Saturday" resolution, trying to bring shame to his state's neighbor to the north.
He encouraged all Ohioans to refrain from using the letter "M." The letter was scratched over throughout the declaration.
Reaction on the Twittersphere was i(m)(m)ediate, if not entirely supportive.
"Does that mean the(ir) head coach is Urban Eyer?," asked Patontheback17, referring to the Buckeyes' head coach. "So stupid."
Among the other rivalries playing out Saturday are Florida-Florida State, Arizona-Arizona State, USC-UCLA and Clemson-South Carolina. The Oregon Ducks edged the Oregon State Beavers 36-35 on Friday night in their series dubbed the "Civil War."
The Georgia Bulldogs travel to Atlanta to play Georgia Tech in the rivalry dubbed "Clean, Old-Fashioned Hate."
Georgia Tech alum Jessica Keesee says the home tailgating experience for Yellow Jackets fans is more upscale outdoor luncheon than gigantic parking-lot party.
Pennants, a tent, Georgia Tech logo camping chairs, a grill, tables covered with tablecloths and a classy spread of food are the staples of Keesee's tailgate.
Taking tailgating beyond BBQ and beer
She couldn't hold back a dig at her school's rival, the University of Georgia.
"I would expect a trashy tailgate at a UGA game," she said.
Bulldog fans talked trash of their own.
"Who has a yellow jacket as a mascot? Like what's up with that?" read one tweet on #WeRunThisState.
Another Georgia fan wrote: "My dad's response on why we aren't going to the game tomorrow -- 'I don't want nerd to rub off on me."'
Of course, pranks can make for great stories passed on over the years.
In 1958, UCLA students tried to drop 500 pounds of manure on USC statue Tommy Trojan and students protecting him.
The pigskin highjinks backfired when the helicopter rotor blades sucked much of the "drop" back toward the perpetrators.
That sure stunk.
CNN's Ann Hoevel contributed to this report.