Lindsey Vonn enjoys Thanksgiving back on the slopes
updated 5:21 PM EST, Thu November 28, 2013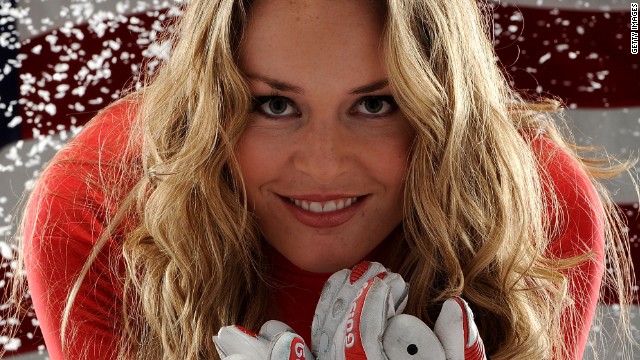 Injury is an occupational hazard for skiers. But for American Lindsey Vonn the road to recovery from a serious injury has been a long and painful one.
Vonn had to be airlifted off the slopes at the 2013 World Championships after a horrific knee injury, which led to a lengthy spell on the sidelines.
Vonn's rehabilitation was overseen by both Red Bull and the U.S. Ski team, a case of a slowly-slowly approach to make sure no further damage was done to the joint.
Vonn made a sensational return to action the following August at a U.S. team training camp in Chile's Andes Mountains. She insisted her damaged right knee felt as good as her unaffected left knee.
Vonn's attempted return to competitive skiing has come under heightened scrutiny because of her relationship with the world's top-ranked golfer Tiger Woods.
Vonn stretches her troublesome knee as she prepares for downhill training at Copper Mountain, Colorado -- but it's one step forward two steps back for the 29-year-old as she aggravates the injury.
There are celebrations at last for the Olympic champion as she finishes fifth in December's Super-G at the World Cup in Lake Louise, Canada.
There is more misfortune as Vonn pulls out of a downhill race in December. She announces in January 2014 that she will not defend her downhill title at February's Winter Olympics in Russia.
From the slopes to the sidelines
Hospital dash after the crash
Rehab and recovery
Testing the nearly new knee
A sporting romance
Knee jerk reaction
Gathering pace
No hope on the slope
STORY HIGHLIGHTS
Lindsey Vonn returns to the ski slopes for the first time since her crash nine days ago
American says her Thanksgiving Day test run at Vail was "awesome"
She will miss the three World Cup races at Beaver Creek starting Friday
Vonn is battling to be fit to defend her downhill title at Winter Olympics
(CNN) -- While millions of Americans were at home celebrating Thanksgiving Day, Lindsey Vonn was out on the slopes early doing what she loves most.
The champion skier raised hopes she will soon be fit to return to action after testing her re-injured knee Thursday at her home piste in Vail, Colorado.
"First day back on snow since my crash and it was awesome!" Vonn wrote on her Facebook page.
"I'm very thankful for many things this year (family, loved ones, great fans) but at this moment I'm happy to be on the mountain doing what I love -- skiing!! Happy thanksgiving everyone!"
Vonn, who revealed that the resort staff opened the lifts early for her, has yet to make a World Cup appearance this season.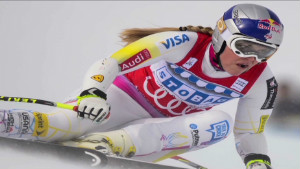 Lindsey Vonn vows to take on the men
She decided to skip the opening events in Austria and Finland, while last week's training crash has ruled her out of this weekend's three races at Beaver Creek, Colorado.
The 29-year-old is recovering from new damage to the knee ligament that required major surgery after an accident on the opening day of the world championships in February.
However, U.S. ski team women's head physician Bill Sterett said Vonn's first session since her tumble nine days ago went fine and there were "no issues."
Next February Vonn is hoping to defend her downhill title at the Winter Olympics in Sochi, Russia, while she is also just four race wins away from a new World Cup record.
The next opportunity for Vonn -- who made her relationship with golf star Tiger Woods public in March -- is likely to be at the Canadian resort Lake Louise next weekend.
Read: Vonn puts comeback on hold after training crash
Read: Vonn suffers multiple injuries
Read: Shiffrin wins 'dream' reindeer
Read: Rebuilding a skiing superstar