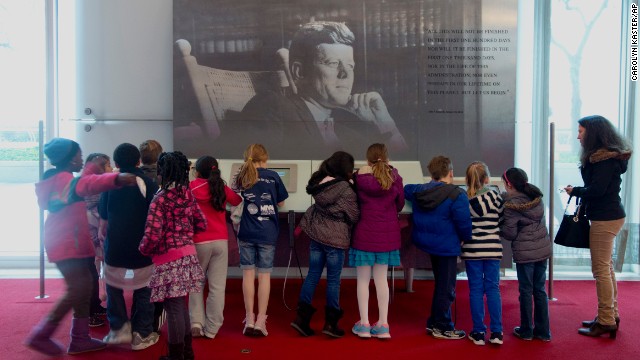 On the 50th anniversary of John F. Kennedy's death, children gather around a multimedia display Friday, November 22, in the grand foyer of the John F. Kennedy Center for the Performing Arts in Washington.
A flag flies at half-staff above the White House on November 22. President Barack Obama said the anniversary is a day to honor Kennedy's memory and "celebrate his enduring imprint on American history."
Dallas Mayor Mike Rawlings speaks November 22 at Dealey Plaza, a few feet away from where Kennedy was fatally shot 50 years ago.
People gather at Dealey Plaza on November 22. "A new era dawned and another waned a half century ago when hope and hatred collided right here in Dallas," Rawlings said in his remarks.
People near Dealey Plaza watch a historical broadcast about Kennedy's life.
A crowd gathers before the Dealey Plaza ceremony.
Tatiana Schlossberg, granddaughter of President Kennedy, pauses for a moment of silence during a short ceremony November 22 at the JFK memorial in Runnymede, England.
Jean Kennedy Smith, one of JFK's sisters, lays a wreath at his grave site November 22 at Arlington National Cemetery.
Army cadets attend a wreath-laying ceremony for Kennedy at the JFK Memorial Park and Arboretum in New Ross, Ireland, on November 22.
Attorney General Eric Holder pays his respects at Kennedy's grave on November 22. Holder has been visiting the grave since his youth, and he used to come with his mother before she passed away.
First lady Michelle Obama, President Obama, former President Bill Clinton and former Secretary of State Hillary Clinton pause during a wreath-laying ceremony Wednesday, November 20, at Arlington National Cemetery.
JFK remembered
JFK remembered
JFK remembered
JFK remembered
JFK remembered
JFK remembered
JFK remembered
JFK remembered
JFK remembered
JFK remembered
JFK remembered
STORY HIGHLIGHTS
NEW: "He and our city will forever be linked," Dallas mayor says
Mike Rawlings says "hope and hatred collided" in Dallas 50 years ago
Moment of silence, bells, mark moment 50 years ago Kennedy was shot
Wreath laid in Boston; House prayer invokes Kennedy's memory
Watch "The Assassination of President Kennedy" on CNN TV Friday, November 22 at 10 p.m. ET.
Dallas (CNN) -- Five decades after it served as the backdrop for a nation's grief and disbelief, Dallas' Dealey Plaza took center stage once again Friday as Americans commemorated the 50th anniversary of President John F. Kennedy's assassination.
"A new era dawned and another waned a half century ago when hope and hatred collided right here in Dallas," Dallas Mayor Mike Rawlings said in his remarks commemorating Kennedy's death.
Rawlings then read the final words of the speech Kennedy was to deliver that day. That was followed by a moment of silence at 12:30 p.m., the time Kennedy was shot a few feet from where Rawlings spoke.
Bells tolled, and after a brief pause, cadets from the Naval Academy sang "America the Beautiful." Historian David McCullough read excerpts from famous Kennedy speeches.
Some 5,000 invited guests were expected to attend the commemorative events, which was bookended by bagpipers -- a JFK favorite -- playing under a spitting gray sky.
The tightly choreographed and secured event was the culmination of a series of commemorations Friday, including wreath-laying events in Kennedy's home town of Boston and at his Arlington National Cemetery gravesite.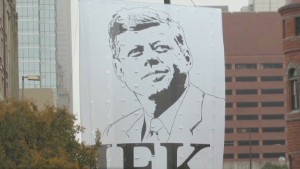 Dallas ceremony marks JFK assassination
In Washington, where flags flew at half-staff over the Capitol and White House, Kennedy's last living sibling, Jean Kennedy Smith, participated in the Arlington wreath-laying. Earlier, Attorney General Eric Holder visited the gravesite.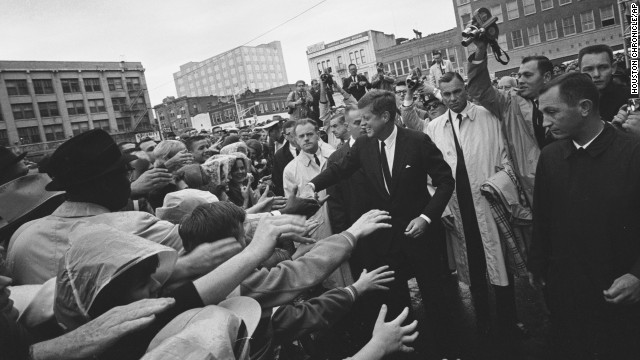 President John F. Kennedy greets supporters during his visit to Fort Worth, Texas, on Friday, November 22, 1963. This year marks 51 years since his assassination in Dallas, an event that jarred the nation and fueled a multitude of conspiracy theories about whether Kennedy was killed by a single gunman acting alone in the Texas School Book Depository. Here are some images from that fateful day as it unfolded.
First lady Jacqueline Kennedy at a breakfast held by the Chamber of Commerce in Fort Worth with Vice President Lyndon B. Johnson, left, and Kennedy.
The Kennedys arrive at Love Field in Dallas on a trip to advance the upcoming 1964 campaign.
About 11:45 a.m., Texas Gov. John B. Connally Jr., waving to the crowd, and the Kennedys depart Love Field for a 10-mile tour of Dallas. The President asked about the weather earlier in the day and opted not to have a top on the limousine.
The Kennedys and Connallys leave Love Field with Secret Service Agent Bill Greer driving the presidential limousine. The motorcade is on the way to the Trade Mart, where Kennedy is to speak at a sold-out luncheon.
Crowds line the street as Kennedy's motorcade heads toward downtown Dallas. A group of White House staffers follows the motorcade in a bus several vehicles behind the presidential limousine.
Dallas Police Officer Bobby Hargis, background, is one of four motorcycle officers assigned to Kennedy's car, which reaches Houston Street shortly before 12:30 p.m. "I thought, 'Well, we've got it made now,' " Hargis said. "And then bam! It happens."
Kennedy is seen approximately one minute before he is shot.
Seen through the limousine's windshield as it proceeds along Elm Street past the Texas School Book Depository, Kennedy appears to raise his hand toward his head after being shot. The first lady holds Kennedy's forearm in an effort to aid him.
Kennedy slumps against his wife as the bullet strikes him in the head. Connally, who is wounded in the attack, begins to turn around just to the left of Jackie Kennedy.
Kennedy slumps in the back seat of the car and his wife leans over to him as Secret Service Agent Clinton Hill rides on the back of the car.
The limousine carrying the mortally wounded President races toward the hospital seconds after three shots are fired. Two bullets hit Kennedy and one hit Connally. Hill rides on the back of the car as the wives cover their stricken husbands.
The limousine speeds along Elm Street toward the Stemmons Freeway overpass moments after shots are fired at Dealey Plaza.
Photographers are seen running shortly after the shooting.
Hurchel Jacks, Vice President Johnson's driver in the motorcade, listens with others to news accounts on the car radio outside the Parkland Hospital emergency entrance. After the shots were fired, Jacks had rerouted the vice president's car to safety. The ABC radio network broadcast the first nationwide news bulletin reporting that shots have been fired at the Kennedy motorcade.
Before 1 p.m., Dr. Tom Shires, with Parkland public relations director Steve Landregan, rear, describes the President's wounds to the press. Four doctors worked on the stricken Kennedy in the emergency room.
American broadcast journalist and anchorman Walter Cronkite removes his glasses and prepares to announce Kennedy's death. CBS broadcast the first nationwide TV news bulletin reporting on the shooting.
A photographer captures a New Yorker's expression of shock upon hearing the news. At 1 p.m. the 46-year-old President of the United States is declared dead, becoming the fourth U.S. president killed in office.
After 2 p.m., Jacqueline Kennedy leaves Parkland Hospital with her slain husband's body. She would ride in the back with the bronze casket. "I had a feeling that if somebody had literally fired a pistol in front of her face that she would just have blinked," said Dallas Police Officer James Jennings, who helped put the casket in the hearse.
The hearse carrying Kennedy's body pulls away from Parkland Hospital en route to the airport.
Lee Harvey Oswald, a 24-year-old ex-Marine, is arrested in the back of a movie theater where he fled after shooting Dallas Police Patrolman J.D. Tippit. That incident occurred approximately 45 minutes after the assassination.
Vice President Lyndon Johnson takes the oath of office to become the 36th president of the United States. He is sworn in by U.S. Federal Judge Sarah T. Hughes, left, with Jacqueline Kennedy by his side on Air Force One.
The casket containing the body of President Kennedy is moved to a Navy ambulance from the presidential plane. Jacqueline Kennedy and Attorney General Robert Kennedy stand behind on the elevator.
Jacqueline and Robert Kennedy get into the Navy ambulance with the president's body at Andrews Air Force Base, just outside Washington. The body of the president is taken to Bethesda Naval Hospital for an immediate autopsy.
Police mug shot of Lee Harvey Oswald. He is arraigned in the slaying of Officer Tippit on November 22 and/or the murder of the president the next day. As Oswald is being transferred from the Dallas city jail to the county jail, nightclub owner Jack Ruby shoots and kills him, an event captured live on TV. Ruby is arrested immediately.
A man holds up a copy of the New York World-Telegram featuring the news of the assassination. Major television and radio networks devote continuous news coverage to the events of the day, canceling all entertainment and all commercials. Many theaters, stores and businesses, including stock exchanges and government offices, are closed.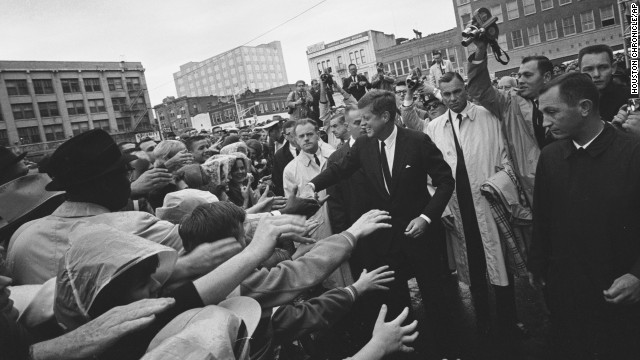 John F. Kennedy: The day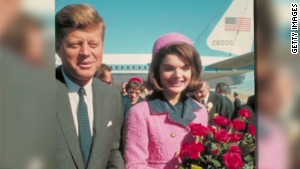 Iconic pink suit shrouded in mystery
And in the House of Representatives, where Kennedy served from 1947 to 1953, the Rev. John Robert Skeldon of Fort Worth, Texas, reminded lawmakers in his opening prayers that "in commemorating such a one whose life and presidency were cut short, we do so not to sow in tears, as the psalmist says, but rather to reap with shouts of joy."
"Help us, Lord God, to make the late President's inaugural vision our own so that together as fellow Americans we may 'ask not what our country can do for us, but rather what we can do for our country,'" Skeldon prayed, invoking Kennedy's famous words.
The Dallas event was designed to be a delicate balancing act of honoring Kennedy's memory without sensationalizing his murder, and to help the city throw off its reputation as "the city that killed Kennedy."
It opened with a video from an organizer speaking of that goal, and continued in Rawlings remarks, which keyed off Kennedy's call for the United States to embrace and conquer a "New Frontier" of challenges
The mayor spoke of a Dallas that took up the mantle of Kennedy's challenge of American betterment and transformed itself with a "sense of industry born of tragedy" into a city that he hopes would make the president proud.
"He and our city will forever be linked, in tragedy, yes," Rawlings said. "But out of that tragedy, an opportunity was granted to us: the chance to learn how to face the future when it's the darkest and most uncertain, how to hold high the torch even when the flame flickers and threatens to go out."
Boy who witnessed JFK assassination recalls the day
JFK assassination a collective memory for American children
A new JFK monument also was unveiled, in the infamous section of land known as the "grassy knoll." The inscription on the monument is the final paragraph of the speech JFK intended to deliver at the Dallas Trade Mart on November 22, 1963:
"We in this country, in this generation, are --- by destiny rather than choice --- the watchmen on the walls of world freedom. We ask, therefore, that we may be worthy of our power and responsibility, that we may exercise our strength with wisdom and restraint, and that we may achieve in our time and for all time the ancient vision of "peace on earth, good will toward men." That must always be our goal, and the righteousness of our cause must always underlie our strength. For as was written long ago, "except the Lord keep the city, the watchman waketh but in vain."
Is there more to the JFK assassination?
Other Dallas events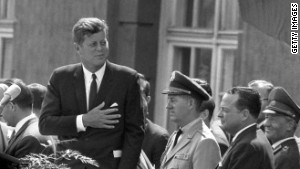 Fifty years later, JFK still fascinates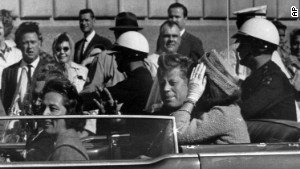 Boy on JFK death: It looked like confetti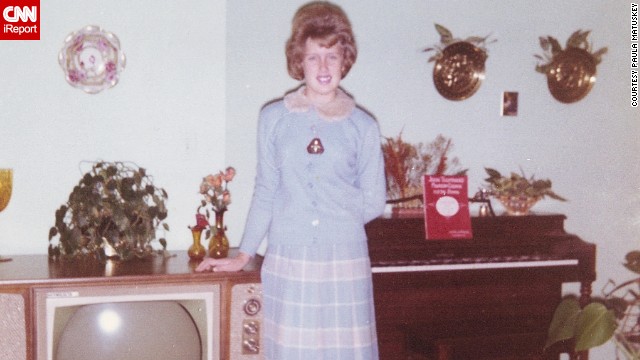 Paula Matuskey, 15 years old: "Shocked, we looked across the room at each other, in total disbelief. Even hardened football players who were in our class were visibly crying. And somehow, even that early, some of us knew that this was going to forever change our society, our expectations and our country."
Gail Powell, 8 years old: "I do recall that I was going to the elementary school cafeteria to get lunch and I could hear a radio playing. One of the cafeteria workers was crying! I asked someone what was going on and I will never forget what I heard: 'The President has been shot.' "
Kathi Cordsen, 11 years old: "I didn't know much about death, I never knew anyone that had died, it just wasn't a part of my life's experience. I started crying, thoughts of Caroline and John John raced in my head. I was embarrassed that I was crying so I ducked my head under my desk. I soon learned I wasn't the only one crying, even the boy in front of me was."
Marcia Wendorf, 13 years old: "As usual, my mind was wandering when the classroom door opened and a girl popped her head in. This was unusual, the algebra teacher didn't brook any shenanigans in her classroom. We all swiveled our gaze to the girl, who said that President Kennedy had been shot."
Natalie Montanaro, 5 years old: "My parents were not ones to share adult talk with us and so the way I heard was by the newscasters. The constant airing of the 'ask not what your country can do for you' speech did leave a lasting impression."
Harry Pandolfino, 9 years old: "There was a sudden crackling on the school PA system, the sound of the mic being put up against a radio. And then we heard the news. We were all herded into the church to pray, then released early from school."
Derek Farthing, third grade: "The school's janitor came to the door and in a low voice spoke to Ms. Melvin, my third grade teacher. Her hands rose to cover her face and to still her sudden-shocked voice from raising our concerns. After composing herself, she turned to us and stated, 'The President, President Kennedy, was shot and killed in Dallas, Texas.' "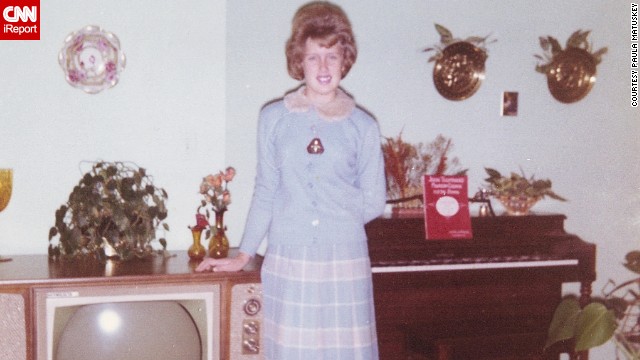 Where were you on November 22, 1963?
Conspiracy theorists, who have typically gathered on the plaza on each anniversary of Kennedy's assassination, were barred from the plaza.
Instead, The Dallas Morning News reported, the group planned to hold an event at the nearby JFK memorial, and then move to Dealey Plaza after the main event was over. Demonstrators gathered at Dealey Plaza on Thursday, and many chanted: "No more lies. No more lies."
The remarkable Sixth Floor Museum, which chronicles the Kennedy assassination, was set to open from 3 to 8 p.m. CT. Parkland Hospital, where Kennedy died, planned a brief morning ceremony, where the flag will be lowered to half-staff.
Also in Dallas on Friday, a candlelight vigil for J.D. Tippit was set for 6 p.m. at the site where the 39-year-old Dallas police officer was shot.
"I think the remembrance of him calls attention to all of the officers killed in the line of duty. We should remember those who have given their lives for our city," Marie Tippit, who had been married to the officer for 17 years, told the Los Angeles Times this week. She told the paper she will also attend the ceremony at Dealey Plaza.
5 things you might not know about JFK's assassination
Finally, the Texas Theatre, where Lee Harvey Oswald was apprehended by police, was to screen part of the movie "War Is Hell," the film that was showing when Oswald slipped into the audience without paying.
Commemorations elsewhere
50 years later, Jackie Kennedy's pink suit locked away from view
The John F. Kennedy Presidential Library and Museum in Boston asked visitors to gather to watch a video musical tribute to the President that includes James Taylor. A moment of silence was held at 2 p.m. ET, the time when a doctor approximated Kennedy died.
Moments of silence were also planned at various other locations around the nation.
And online, a handful of Twitter accounts focused on recreating Kennedy's movements that fateful day, culminating in breaking accounts of the aftermath of the shooting.
CNN's Ed Lavendera and John King reported from Dallas; Michael Pearson reported and wrote from Atlanta; CNN's Steve Almasy also contributed to this report.