STORY HIGHLIGHTS
"I have no excuse for what I have done," Radel says
He says he grew up with a mom who struggled with alcoholism
He pleads guilty to misdemeanor cocaine possession, gets a year of probation
Authorities say he bought 3.5 grams of cocaine from an undercover officer last month
(CNN) -- Calling his drug possession conviction a "wake-up call," U.S. Rep. Trey Radel says he is taking a leave of absence for an unspecified time and will enter an in-patient drug treatment program.
"I have no excuse for what I have done. I have let down our country," he said at a news conference Wednesday night, hours after pleading guilty to possessing cocaine.
He said he will donate his salary to charity while he's away.
Radel spoke to reporters after returning home to Fort Myers, Florida, Wednesday night. Earlier in the day, he was in a Washington, D.C. courtroom answering to the misdemeanor charge. He was sentenced to a year of probation.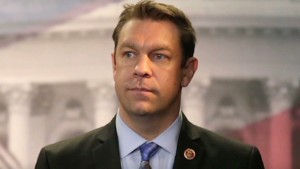 Rep. Radel on cocaine bust: 'I need help'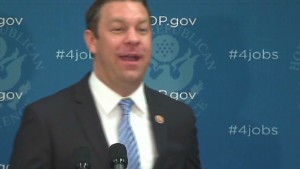 Critics: Trey Radel needs to resign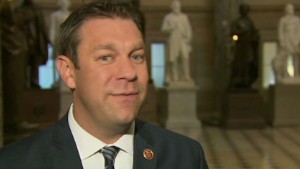 Congressman 'sorry' for cocaine 'choice'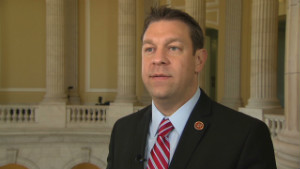 Meet the Freshmen: Rep. Trey Radel
"I will be going into treatment, and I'm going to start with intensive, in-patient treatment," Radel said. "That's what's next for me. I have already begun the process. Sometimes in life you need a wake-up call. This is my wake-up call."
During the brief news conference, the 37-year-old, first-term Republican from Florida said he "grew up with a mom who struggled with alcoholism."
"I don't want my son to struggle with that," he said.
Radel said he hopes he can win back the trust of the many people he hurt, including his wife.
"My wife is my rock, and she has been so supportive through this," he said. "I have to mend her heart which I've broken, and I've broken a lot of hearts."
The hearing
The plea and sentence were part of a deal that Radel's attorney struck with federal prosecutors. He could have received a maximum sentence of 180 days imprisonment or a $1,000 fine, or both. Instead, he was placed on one year probation, and if it is "successfully completed," his guilty plea will be cleared from his record.
"Your honor, I apologize for what I've done," Radel told Judge Robert Tignor in court Wednesday. "I think in life I've hit a bottom where I realize I need help."
Radel said he is aggressively pursuing that help, with the support of friends and loved ones.
The sting
He was charged after he bought 3.5 grams of cocaine from an undercover police officer in Washington's Dupont Circle area on October 29, court documents say.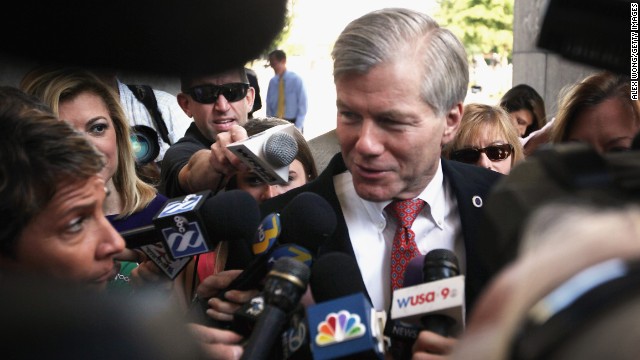 Former Virginia Gov. Bob McDonnell arrives at his corruption trial in Richmond, Virginia, on Thursday, September 4. A jury convicted McDonnell and his wife, Maureen, on charges related to influence peddling, concluding a sometimes dramatic trial and derailing the political ambitions of the one-time rising star in the Republican Party.
Rep. Vance McAllister, shown here as he awaits to be sworn in to the House last fall, asked for forgiveness from God, his family and his constituents after a newspaper published what it said was surveillance video showing the married Louisiana Republican making out with a female staffer.
Toronto Mayor Rob Ford addresses members of the media outside his office in Toronto, on November 7, after the release of a video showing Ford in a rage. Ford has admitted smoking crack cocaine.
Former U.S. Rep. Jesse Jackson Jr., D-Illinois, and his wife, Sandra, arrive at federal court in Washington for sentencing in August 2013. Jackson was sentenced to 30 months in prison for improper use of campaign funds, while his wife got 12 months for filing false tax returns.
Former Illinois Gov. Rod Blagojevich was sentenced to 14 years in prison in 2012 after being convicted of 18 criminal counts, including trying to sell the appointment to fill the U.S. Senate seat vacated by Barack Obama's election as president.
Former House Majority Leader Tom DeLay, R-Texas, leaves the Travis County Jail in Austin, Texas, after being sentenced to three years in prison for money laundering and conspiracy.
Lewis "Scooter" Libby, former Vice President Dick Cheney's chief of staff, was convicted in 2007 of obstructing a federal investigation into who revealed the identity of CIA agent Valerie Plame Wilson. He was sentenced to 30 months in prison and fined $250,000, but former President George W. Bush commuted his sentence.
Former U.S. Rep. William Jefferson, D-Louisiana, was sentenced to 13 years in prison in 2009 after being convicted of 11 counts of corruption related to using his office to solicit bribes. He was also ordered to forfeit $470,000.
Former U.S. Rep. Bob Ney, R-Ohio, was sentenced to 30 months in prison in 2007 after being convicted of conspiracy to commit fraud and making false statements to investigators.
U.S. Rep. James Traficant Jr., D-Ohio, spent seven years in prison after being convicted of bribery and corruption and tax evasion charges in 2002.
Former U.S. Rep. Randy "Duke" Cunningham, R-California, was sentenced in 2006 to eight years in prison after he was convicted of collecting $2.4 million in homes, yachts, antique furnishings and other bribes on a scale unparalleled in the history of Congress.
The late Rep. Dan Rostenkowski, D-Illinois, lost his seat in the Republican landslide of 1994 amid corruption charges. He served a year in prison after his 1996 conviction, then was pardoned by President Bill Clinton. He died in August 2010.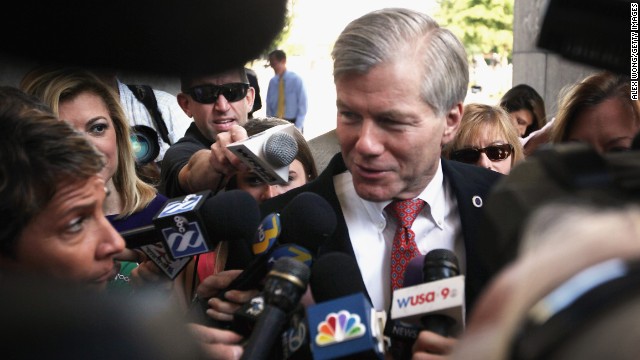 Photos: Politicians behaving badly
It was a sting that stemmed from a broader FBI/Drug Enforcement Administration investigation of a drug trafficking organization in the nation's capital, law enforcement officials told CNN on condition of anonymity.
The targets of the investigation are dealers and high-level people in the organization, not buyers and users. But a dealer who was arrested last month told federal agents that one of his customers was a congressman, one of the law enforcement officials said.
So, deciding they couldn't turn away from that, agents set up the sting, the law enforcement officials said.
The admission
Court documents say Radel gave the undercover officer $260 for the cocaine outside a restaurant, and the two got into the officer's vehicle, where the officer gave Radel the cocaine.
Federal agents approached Radel after he left the vehicle, and Radel dropped the cocaine to the street, according to court documents.
Radel then agreed to talk to the agents in his apartment, where he admitted he bought cocaine, according to the documents.
"The defendant also retrieved and provided to the agents a vial of cocaine that he had in his apartment," the court documents say.
The background
A tea party favorite, Radel was elected last year to represent southwest Florida's 19th Congressional District.
He is a former journalist and TV news anchor, having worked for WINK in Fort Myers, Florida. He also owned and eventually sold the Naples Journal newspaper, according to a biography on his congressional website.
Radel is married with a young son. He is active on Twitter, where he posts about touring the Capitol, listening to hip-hop, playing guitar and opposing Obamacare.
A spokesman for House Speaker John Boehner said in a prepared statement this week that members of Congress "should be held to the highest standards, and the alleged crime will be handled by the courts."
"Beyond that, this is between Rep. Radel, his family, and his constituents," Boehner's spokesman said.
CNN's Jason Hanna, Deirdre Walsh, Alison Harding and Greg Seaby contributed to this report.