Lindsey Vonn needs rest, therapy after training run crash
updated 4:04 PM EST, Wed November 20, 2013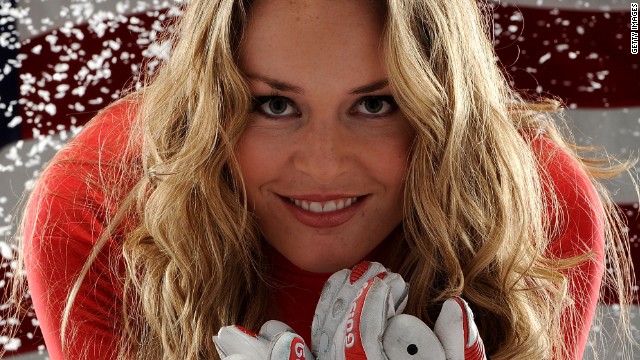 Injury is an occupational hazard for skiers. But for American Lindsey Vonn the road to recovery from a serious injury has been a long and painful one.
Vonn had to be airlifted off the slopes at the 2013 World Championships after a horrific knee injury, which led to a lengthy spell on the sidelines.
Vonn's rehabilitation was overseen by both Red Bull and the U.S. Ski team, a case of a slowly-slowly approach to make sure no further damage was done to the joint.
Vonn made a sensational return to action the following August at a U.S. team training camp in Chile's Andes Mountains. She insisted her damaged right knee felt as good as her unaffected left knee.
Vonn's attempted return to competitive skiing has come under heightened scrutiny because of her relationship with the world's top-ranked golfer Tiger Woods.
Vonn stretches her troublesome knee as she prepares for downhill training at Copper Mountain, Colorado -- but it's one step forward two steps back for the 29-year-old as she aggravates the injury.
There are celebrations at last for the Olympic champion as she finishes fifth in December's Super-G at the World Cup in Lake Louise, Canada.
There is more misfortune as Vonn pulls out of a downhill race in December. She announces in January 2014 that she will not defend her downhill title at February's Winter Olympics in Russia.
From the slopes to the sidelines
Hospital dash after the crash
Rehab and recovery
Testing the nearly new knee
A sporting romance
Knee jerk reaction
Gathering pace
No hope on the slope
STORY HIGHLIGHTS
Vonn suffered a minor strain to her right knee and a partial tear to her right ACL
She had major surgery on the same knee this year
Vonn crashed during a training run at Copper Mountain in Colorado on Tuesday
(CNN) -- Lindsey Vonn suffered a mild strain to her right knee, a partial tear to her right ACL, and minor facial abrasions as a result of a recent fall, her spokesman said Wednesday.
The U.S. ski queen crashed Tuesday during a training run at Copper Mountain in Colorado.
"She needs to rest for a few days and then will pursue aggressive physical therapy and will determine the next time she is able to compete after seeing how she responds to the treatment," said Lewis Kay, her spokesman.
Vonn also suffered scapular contusions from the fall, he said.
Lindsey Vonn crashes in training run
In February, she was airlifted to a hospital after she landed heavily on the opening day of the Alpine Ski World Championships in Austria. She tore the ACL and MCL in her right knee, and underwent surgery for knee reconstruction.
Vonn was crowned America's snow queen when she became the first American woman to win the Olympic downhill title at the Vancouver Games in 2010.
She followed up her Vancouver victory with a stellar World Cup season in 2011-2012, winning 12 races and the overall title with a new record points haul.
A combination of illness and injury disrupted Vonn's dominance on the slopes last season. She had planned to return at the World Cup event in Beaver Creek, Colorado on November 29.
Lindsey Vonn: Rebuilding a skiing superstar
CNN's Christina MacFarlane contributed to this report.