Alec Baldwin's public battles
updated 10:28 AM EST, Thu November 14, 2013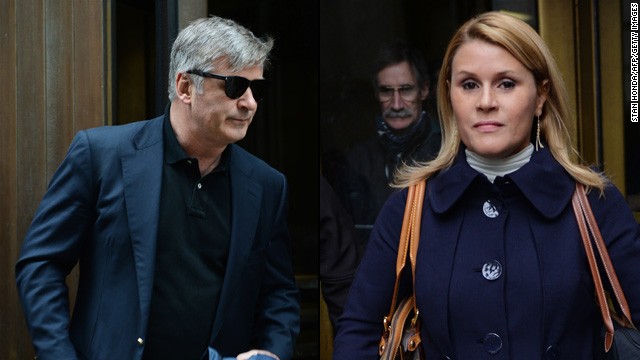 Alec Baldwin
recently testified against Genevieve Sabourin
, who is accused of stalking the actor. She claims the pair had a relationship. It's not the first time the "30 Rock" star has found his personal matters at the center of a public battle.
Baldwin and his daughter, model Ireland Baldwin, appear to have a close relationship now. But in 2007, a voicemail was leaked of the actor yelling at the then-11-year-old and calling her a "rude, thoughtless little pig."
In 2011, the actor was booted from an American Airlines flight for refusing to turn off his cell phone after the doors had closed. He complained via Twitter that it was all about his playing the online game Words with Friends.
after clashing with Baldwin.
LaBeouf told late night host David Letterman that the two
"had tension as men."
In April, the actor had a dust-up related to Shia LeBeouf, who was reportedly fired from a Broadway production of "Orphans"
once again took to Twitter
to slam a reporter who claimed that Baldwin's wife, Hilaria, was tweeting during the funeral of "The Sopranos" star James Gandolfini.
In June 2013, Baldwin
Alec Baldwin's public battles
Alec Baldwin's public battles
Alec Baldwin's public battles
Alec Baldwin's public battles
Alec Baldwin's public battles
Alec Baldwin's public battles
Alec Baldwin's public battles