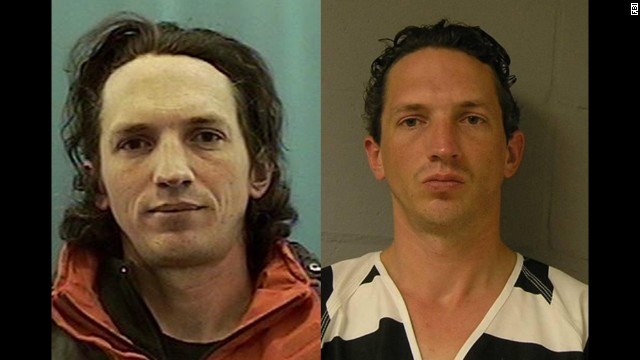 In an effort to find additional victims of confessed serial killer, Israel Keyes, the FBI has released additional information, including photographs of evidence, and is asking the public for any information regarding Keyes or his travels.
Pictured is the Common Grounds coffee stand where Keyes abducted Samantha Koenig on February 1, 2012, in Anchorage, Alaska. Authories believe that Keyes confined her and killed her the next day.
FBI divers search Matanuska Lake in Anchorage for Samantha Koenig's body on April 2, 2012. Keyes was indicted on April 18, 2012, in connection with Koenig's murder.
Keyes rented this blue 2011 Kia Soul, Texas license plate CN8 M857, from February 2-7, 2012. He drove the vehicle 2,847 miles. The FBI is looking for additional information the public may have on Keyes' travel.
Authorities discovered this cache of materials at Blake Falls Reservoir in Adirondack Park in Parishville, New York.
Rocks were removed at Blake Falls Reservoir revealing the lip of a watertight bucket Keyes apparently used to store materials for his alleged crimes.
The cache included a a .22-caliber Ruger weapon without a stock, empty magazines, ammunition, and a silencer.
Keyes also had a cache location on Eagle River Road in Alaska.
This cache contained materials that would speed up the decomposition of a body.
Writings were found in Keyes cell at the time of his suicide on December 2, 2012. Covered in blood and illegible, the writings were sent to an FBI laboratory. The FBI concluded there was no hidden code or message in the writings, nor did they offer any investigative clues or leads as to the identity of other possible victims.
FBI releases images of Keyes evidence
FBI releases images of Keyes evidence
FBI releases images of Keyes evidence
FBI releases images of Keyes evidence
FBI releases images of Keyes evidence
FBI releases images of Keyes evidence
FBI releases images of Keyes evidence
FBI releases images of Keyes evidence
FBI releases images of Keyes evidence
FBI releases images of Keyes evidence