STORY HIGHLIGHTS
Chinese team Guangzhou Evergrande have become Asian champions
Hopes high that victory will give Chinese football a much-needed boost
Chinese game has been dogged by scandals and poor performance
They will now compete in FIFA Club World Cup in December
(CNN) -- Wei Guoqiang has been following Chinese football for more than 20 years but reasons to celebrate have been few and far between.
"It's like the Chinese saying; 'you always think your children are the most beautiful no matter how ugly they are,'" the 30-year-old education specialist told CNN in Beijing.
Dogged by poor performances on the pitch and corruption scandals off it, the Chinese game has been far from beautiful.
But die-hard soccer fans like Wei finally have something to cheer about.
Guangzhou Evergrande, a soccer team based in the southern city of Guangzhou, became Asian champions on Saturday, beating South Korea's FC Seoul to claim China's first continental title in 23 years in a stadium packed to capacity with fans wearing the team's blood-red colors.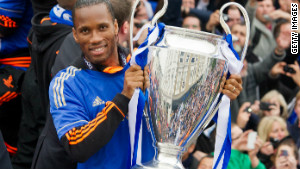 Reversal of football fortunes in China?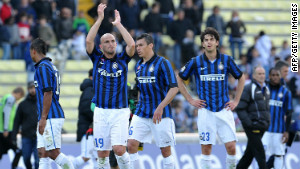 China investors look to Italian football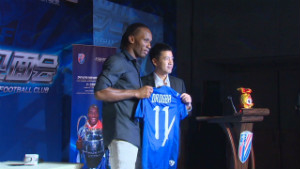 Didier Drogba welcomed to China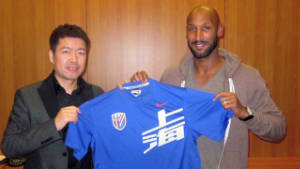 Anelka heads to China on bumper deal
"They are persistent and never surrender," said Wei, who watched the match on television at home.
Evergrande will now play in the FIFA Club World Cup in December, pitting the team against the likes of German giants and reigning European champions Bayern Munich. Previous winners of the tournament include Chelsea, Manchester United and Barcelona.
READ: Chinese soccer: Vanity project or emerging superpower?
China last tasted international success at club level in 1990 when Liaoning lifted the trophy of the now expired Asian Club Championship. Its national team has also punched below the country's weight.
Despite being one of the country's most popular sports -- President Xi Jinping is said to be a big fan -- China failed to qualify for the 2014 World Cup and did not enter the running for the 2018 tournament.
Evergrande's rise to the top of Asian football has been fast and furious and some say it could be Asia's first "superclub."
In early 2010, the team was bought by Xu Jiayin, the boss of property developer Evergrande Real Estate Group and China's 13th richest man, according to Forbes.
He paid 100 million yuan ($16.4 million) for the club, shocking many as the team had recently been relegated to the second division of China's league. In 2011, they won the Chinese Super League and claimed the league title for the third time this year.
Dong Jianzheng, an editor at the Chinese-language World Soccer Magazine, credits Xu's deep pockets as the main reason for the team's success.
The club has spent at least 1.5 billion yuan ($250 million) in the past three years, according to The China Daily, recruiting domestic stars and foreign players like Brazilian striker Muriqui. The team is led by Marcello Lippi, who coached the Italian team that won the 2006 World Cup.
"The Evergrande model is similar to Chelsea and Manchester, where they win simply because they invest," Dong told CNN.
"They have a strong team and a large number of foreign players. They are good because they dare to throw in their money."
But he said Evergrande's success doesn't represent the big picture.
A bribery investigation that led to several players, referees and managers serving jail terms has left many fans disillusioned with the Chinese game.
Rowan Simons, the author of "Bamboo Goalposts: One man's quest to teach the People's Republic of China to love football", says corruption reaches down to the sport's grassroots, which suffer from a lack of investment.
"Parents will bribe the coach to get (their child) into the team, teams will bribe the referee to win the game," said Simons, who has lived and played football in China for more than 20 years.
READ: Beckham becomes new face of Chinese soccer
Hopes are high that Evergrande's arrival on the international soccer stage will give a much-needed boost to the country's football system.
The president of the Asian Football Confederation, which runs the region's premier tournament, said that Evergrande's win would infuse new life into Chinese football and spread the game to a wider audience.
"I am confident that this will benefit not only the Chinese Super League but also the national team in a big way," said Shaikh Salman bin Ebrahim.
But they will have a hard time convincing fans like Cui, an engineer, who spends his spare time glued to the English Premier League, Europe's UEFA Champions League and Spain's La Liga.
He says he won't make the effort to watch Evergrande's FIFA Club World Cup match against Egyptian side Al Ahly in December.
"The time difference is a challenge, but I still choose foreign matches because they are much more professional," he told CNN.
CNN's Feng Ke reported from Beijing, Katie Hunt wrote and reported from Hong Kong