Look familiar? Recycling TV stars
updated 1:27 PM EST, Tue November 12, 2013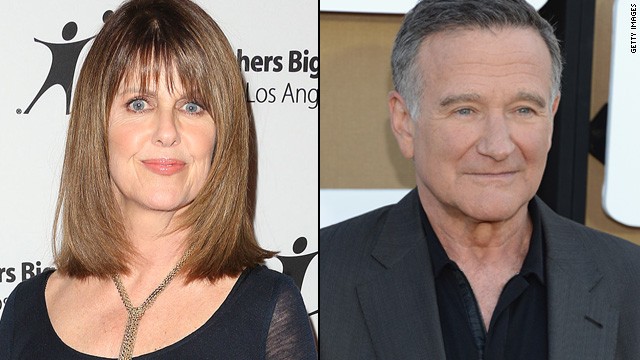 Pam Dawber hasn't had an acting credit to her name in 14 years, but she's returning to TV for Mork -- er, Robin Williams. The actress is confirmed to make an appearance on an upcoming episode of Williams' new CBS comedy, "The Crazy Ones."
Williams, who hadn't been a TV regular for more than 30 years following "Mork & Mindy," is joined on "The Crazy Ones" by "Buffy the Vampire Slayer" star Sarah Michelle Gellar.
Bill Cosby is coming back to TV with another family-friendly sitcom. NBC confirmed on January 22 that the 76-year-old is slated to play the patriarch of a multigenerational family.
Michael J. Fox returned in 2013 to NBC, the network that first made him famous with "Family Ties," for "The Michael J. Fox Show."
Years after he found fame on "Will & Grace," Sean Hayes is back on NBC with "Sean Saves the World."
Ben Savage is back -- this time as a dad -- in "Girl Meets World," a reboot of his "Boy Meets World" series. Also appearing on the new series is ...
... Danielle Fishel, who reprises her character of Topanga and is now the wife of Savage's character.
Actor/comedian Tom Green is bringing his shenanigans back to TV on the
"Friends" star Lisa Kudrow tackled a very different role this season on "Scandal," playing a politician aiming to be the first female president.
America Ferrera is a few years out from "Ugly Betty" and will next star as a justice-seeking nun in the drama "Damascus."
Recycling TV stars
Recycling TV stars
Recycling TV stars
Recycling TV stars
Recycling TV stars
Recycling TV stars
Recycling TV stars
Recycling TV stars
Recycling TV stars
Recycling TV stars