Airlines quick to ease electronics rules
updated 12:27 PM EST, Wed November 20, 2013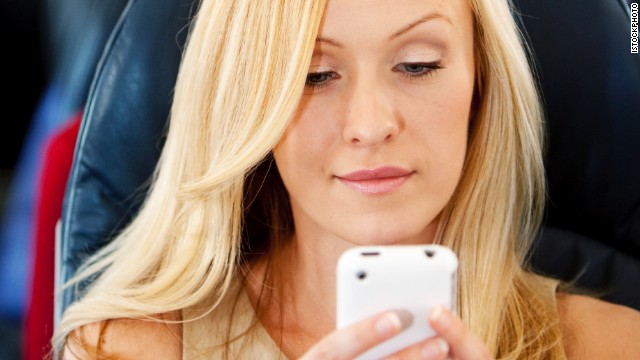 Airline passengers will soon be able to read downloaded material on their smartphones and other portable electronic devices below 10,000 feet, under
a new Federal Aviation Administration rule
announced Thursday, October 31. Just don't try to connect to the Internet below 10,000 feet or make a phone call at any time in the air. Here are some other fixes that might make travel more pleasant.
The 4 p.m. check-in has become the norm. Could someone please inform hotels about flights that land before noon?
Some hotels now have sockets to suit many of these plugs. But it would be easier, and better, to have one universal socket to rule them all.
We'd like to leave the restaurant when we want to, not when the waiter decides we can.
Don't be fooled - that's 13 rupees, not 130. It's time taxi fares from the airport to the city were reduced and enforced.
Upgrades - should they really be so hard to score? They're good for word of mouth PR and entice customer loyalty. Let's see them more often please.
Responsible for more mashed knees than the UFC, these 300-pound chariots of doom present passengers in aisle seats with a constant danger and cost airlines millions.
How many times do we need to be told "this is a completely full flight"? How many "last and final calls for boarding" are necessary?
Why do we need a napkin every time someone on an airplane hands us four ounces of water? A small redwood forest could be recycled from the napkins airlines plow through each year.
You spot the ad, but it needs to be easier to find and book the ticket.
Ways to make travel better
Round-the-clock hotel check-in
Invent a universal power socket
Bring us the check with the entree
Abolish crazy taxi fares
Offer upgrades whenever possible
Retire the beverage cart from short flights
Just stop talking, please
Eliminate the paper trail
Make booking more transparent
STORY HIGHLIGHTS
Southwest is newest airline to ease electronics rules
JetBlue, Delta, United, US Airways have changed their policies
Cell phone calls are still not permitted after the aircraft door is closed
(CNN) -- Want to read that e-book or play Candy Crush while taxiing to the runway?
Add Southwest Airlines to the list of U.S. airlines that have received Federal Aviation Administration approval to allow passengers to use many portable electronic devices in all phases of flight.
Southwest Airlines' move Wednesday came three weeks after the FAA announced the loosening of electronics rules aboard aircraft. Under the new rules, passengers may use certain electronic devices in "airplane mode" during taxiing, takeoff and landing. Each airline has to prove to the FAA that devices are safe to use in airplane mode on its aircraft.
JetBlue Airways and Delta Air Lines moved quickly to get FAA approval to allow devices on board on November 1. American Airlines implemented the policy change November 4. United Airlines unveiled its policy change November 6, and US Airways announced its change November 7.
Other airlines are moving to get FAA approval to allow greater electronic use. Virgin America said it hopes to allow devices in all phases of flight this month.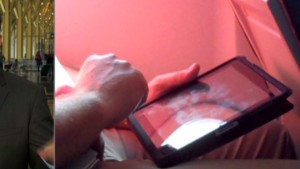 FAA loosens rules for electronic devices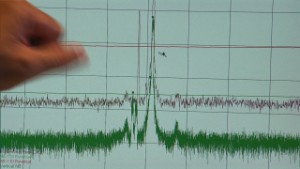 Why can't you use your phone on a plane?
"We're in the process of applying through the new process and hope to implement the changes as soon as possible, with the goal of having the change live in November -- in time for the holidays," Virgin America spokeswoman Abby Lunardini wrote in an e-mail.
Spirit Airlines was less specific about its time frame. "We are in the process of coordinating with the FAA. I don't have a specific implementation date at this time," Spirit spokeswoman Misty Pinson wrote in an e-mail.
With such a new policy, some confusion exists about what's still permitted on board. US Airways reminded passengers of some restrictions that remain in place.
The airline noted that the eased restrictions apply only to domestic flights flown by its "mainline" aircraft, which means partner airline flights (such as US Airways Express flights) are not included. Those airlines have to get their own FAA approval.
Smartphones and other devices must be operated in airplane mode or with cellular services disabled.
The new expanded use of electronics does not apply to making or taking calls, which are still prohibited in flight. Phone calls are not allowed after the main cabin door is closed or before a crew member makes an announcement allowing calls upon arrival, US Airways said.
Customers should not use their devices during safety announcements. For takeoff and landing, laptops and other electronic devices that weigh more than 2 pounds must be secured in an overhead bin or under the seat in front of passengers.
Some folks had a sense of humor about the device debate.
Earlier this month, @RealMediaMedusa tweeted that "Portable Electronics on Airplanes policy too late for Alec Baldwin," referring to the 2011 incident in which the actor refused to turn off his electronic device at the gate and got booted from a flight.