STORY HIGHLIGHTS
LinkedIn is sponsoring the workplace initiative "Bring in Your Parents Day"
The goal, executives say, is to bridge the generation gap in the digital age
Participating parents and employees say the day is not a mark of helicopter parents
Parenting expert: Companies should make clear it's not a chance for parents to meddle
Editor's note: Kelly Wallace is CNN's digital correspondent and editor-at-large covering family, career and life. She is a mom of two. Read her other columns and follow her reports at CNN Parents and on Twitter.
(CNN) -- Every year, I wholeheartedly embrace "Take Our Daughters and Sons to Work Day" as a chance for my two girls to see why, besides the need to make an income, mommy would spend hours away from them.
Seeing where I work, with whom I work and how we have a "cool" vending machine filled with snacks such as Gummy Bears has helped them understand what I do and why.
And that's precisely the motivation behind the latest incarnation of "Take Your Daughter/Child/Dog to Work Day." (Yes, there is actually a visiting day for dog-lovers!)
On Thursday, 28 companies in 14 countries will be hosting "LinkedIn Bring in Your Parents Day," the first event of its kind created and sponsored by the popular social networking site for professionals.
Individual companies, such as Google, have hosted their own day for parents, but LinkedIn said its event will mark the first time so many companies are participating at once.
Bring your mom and dad to work? At first glance, it sounds like just another opportunity for so-called helicopter parents to get overly involved in their kids' lives. First they were calling up admissions counselors, and then pressing employers for jobs and benefits for their kids. Now they're actually going into their kids' offices? This can't be good!
READ: How helicopter parents can ruin job prospects
But after speaking to parents who plan to visit their adult children's workplaces, as well as those grown-up workers and parenting experts, this seems less like a sign of helicopter parenting run amok and more like a way to bridge the very real digital generation gap.
'My parents have never really understood what I do'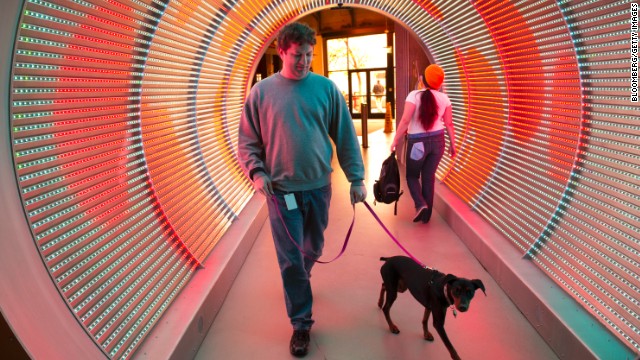 This gallery offers a look inside tech companies' striking offices: A 'time tunnel' at Zynga, featuring programmable LED lights, leads from the entrance to the office space.
Lest employees forget that the company logo is a dog, canine images are prominently displayed.
Meeting spaces at Skype, just off rows of desks.
Just one of Silicon Valley's ubiquitous game areas.
Google's employee perks are well known.
The office features an indoor bike lane.
Murals adorn many of the Facebook office's walls. This one is of an android.
The international team is unmistakable, with the overhead flags.
Hassell architecture firm designed Alibaba's headquarters.
Not so different from Silicon Valley, work spaces are open and designed for collaboration.
LinkedIn has a free food program for its employees year round, but during the summer months employees head outside for Food Truck Fridays.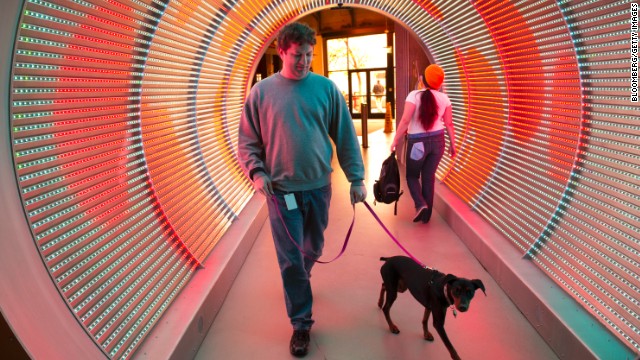 A look inside tech companies' offices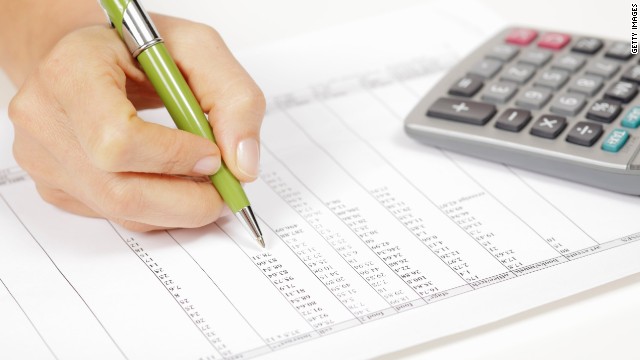 According to the job search site CareerCast, actuaries have the best jobs of 2013, based on criteria of income, stress, work environment and growth outlook. The job entails analyzing statistics to calculate the risk of death, illness or injury, often for insurance purposes.
This field of health care has the strongest hiring outlook out of the top 10 jobs.
Software and their creators will have to adapt quickly to evolving technology, with cloud computing being the current big change, the report points out.
As the U.S. population ages, audiologists are in demand and enjoy a low-stress job.
Wealth managers have the highest income of the top 10 jobs list, averaging $107,222 per year.
According to the report, opportunities for dental hygienists are expected to grow considerably by 2020.
Occupational therapists help injured or ill people achieve independence by adjusting their environment and suggesting equipment, a field seen as important for the aging population.
Again, as the population ages, a large group of elderly people with failing eyesight will seek help for their vision.
Physical therapists help injured people achieve better mobility, another field that will benefit from the aging population.
The report points out that managing networks will become more important as companies transition from hard-copy files to digital formats.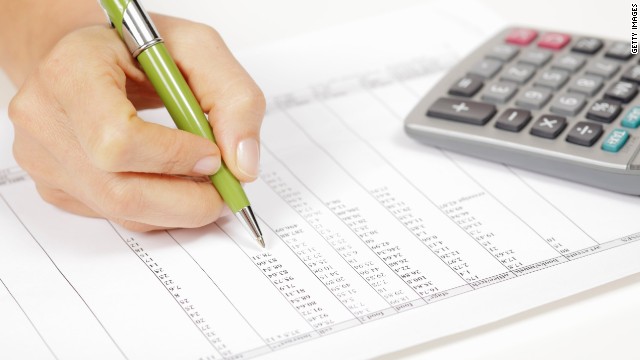 Top 10 jobs of 2013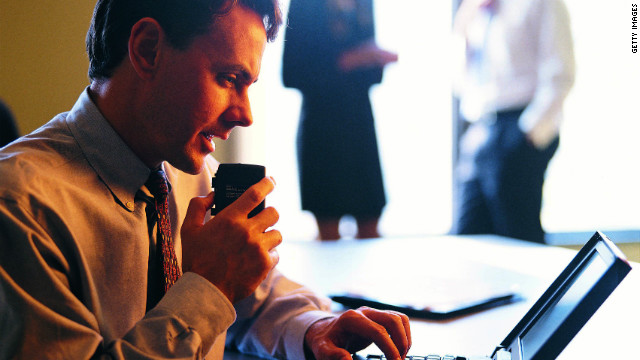 LinkedIn asked 7,000 professionals worldwide which items and trends still commonly seen in offices today will most likely be gone in five years. At the top spot is the tape recorder -- 79% of respondents said it will likely become extinct in workplaces by 2017.
Still popular in Japan, 71% of those surveyed thought that fax machines would become obsolete in the next five years.
The Rolodex, and rolling business card holders in general, were thought to be on the way out of offices according to 58% of those surveyed.
Perhaps wishful thinking on the behalf of crushed commuters around the world or a real reflection of changing work patterns, 57% of survey respondents thought that standard working hours would become a thing of the past.
Landlines, another way to be "chained" to the office, were thought to be become obsolete by 35% of Linked In's surveyed professionals.
34% thought desktops would disappear as laptops and mobile technology makes a larger dent in our work habits.
Just over a quarter thought that suits and ties would become a rare sight in the office.
Bosses, time to leave your glass boxes. 21% of respondants believed that managers encased in corner offices would disappear. But where would they go? Be careful what you wish for...
Called "rat-hole places" by Robert Propst, a designer who advocated open plan offices in the 1960s, 19% thought, or maybe hoped, they would disappear from the office landscape in the next five years.
All hail the cloud! Well, at least 17% thought that flash drives, or thumb drives, would be swallowed by cloud computing.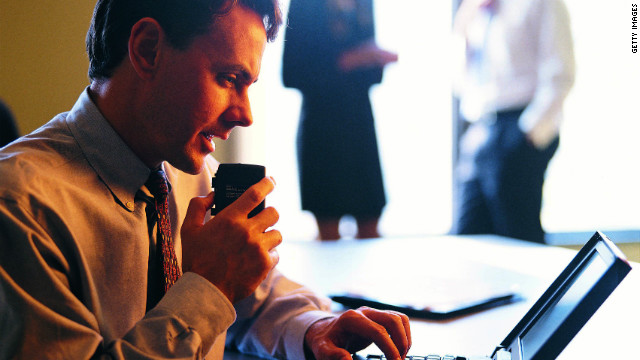 Top 10 disappearing office trends
For Hector Hernandez, 31, a senior business relationship manager at LinkedIn, the day is a chance to finally show his folks what he does and perhaps bring an end to pressures to go into a traditional career his parents more fully understand.
"Since I graduated from college, I got into marketing, I got into tech, and my parents have never really understood what I do," he said with a laugh. "My parents, they're professors, they know academia very well, but they don't have a single clue how you make money in Internet.
"They can come and see this is what I do. This is how I add value to society. Please stop asking me to go back to law school or go back to med school because I'm doing pretty well," said Hernandez.
Hector's dad, Gaston Hernandez, teaches mathematics at the University of Connecticut. When I asked him what his son does for a living, he chuckled.
"I still don't understand exactly what he does," said the elder Hernandez, who admits part of the issue is his son works in a business that didn't exist years earlier. "Lawyers, architects, you know more because you grew up with that."
He said he "naturally" expected his kids would pursue one of those more "traditional" professions.
READ: What is the best job to have in 2013?
Survey: A third of parents don't know what their kids do
Gaston Hernandez is definitely not alone. One in three parents, according to a LinkedIn survey, said they are not completely familiar with what their children do.
Alice Osterman, whose daughter Elizabeth Brown is vice president for human resources for the online real estate site Trulia, said she doesn't even try to explain to friends what her daughter, the youngest of six children, does.
"I tell (friends) the company, and that's good for them," she said from her home in Alamo, California. "I don't actually tell what she does day by day, because I don't know."
Paul Osterman said he doesn't know what his daughter does, either, and looks forward to getting some answers.
"All of our children complain about how tired they are when they work. I'd like to go there and see what they actually do for their paycheck," he said as his wife and daughter cracked up.
READ: What changes with women in the boardroom?
"I was also thinking it would be very interesting to talk to her boss because we know ... all of her little problems growing up and it might do him some good if he heard it from us," the former manager for Ford dealerships said.
"Uh-oh, Elizabeth, are you having second thoughts about having your mom and dad come to your office?" I had to ask.
"Yeah, definitely," the San Francisco-based mom of two kids, 9 and 10, joked.
But all kidding aside, she looks forward to the chance for her parents to see what she does so they can relate more to her professional experience.
"I'm arguably at work more than I am at home with my own family, so it's all about relating," she said. "It'll be nice to have them come and get a glimpse of what I'm talking about and sort of the vibe of how the workplace has changed since they've been in the workplace and maybe better relate to my stories about work."
Getting advice from parents
Part of the goal, said LinkedIn executives, is helping parents have a better understanding of what their kids do so they can provide advice about work. In the company's global survey, 50% of parents said they feel they could help their child if they had a better understanding of what they did.
"We believe that parents do have a lot of wisdom to share with their children, but if they don't understand exactly what it is they do, sometimes it can be hard to give that advice," said Catherine Fisher, LinkedIn's director of corporate communications. "We want to bridge that gap."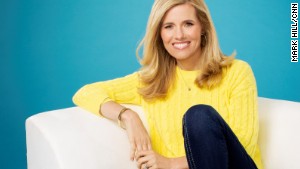 CNN's Kelly Wallace has always embraced "Take Our Daughters and Sons to Work Day" so her girls could what she does and why she does it.
READ: What does it mean to be a digital native?
Parenting expert and clinical psychologist Madeline Levine, author of two New York Times best-selling books including "Teach Your Children Well," says the visits could seal that gap between "the digital natives and us immigrants."
But, she says, the event shouldn't be an excuse for parents "to stick their nose in their kids' business." She said participating companies would be wise to make that very clear.
"If the parent comes home and says, 'I noticed that so and so's mother was saying she made more money than you made, what's that about?' Then it's a disaster," said Levine, a mom of three grown sons.
READ: Bring your baby to work day -- every day
The anti-helicopter parent
Neither the Hernandez family nor the Ostermans show any signs of taking this experiment too far. In fact, when I asked them if they were helicopter parents, they laughed.
"Actually, we sometimes criticized ourselves," said Hernandez, who moved to the U.S. from Chile. "We didn't get involved enough."
Don't miss out on the conversation we're having at CNN Living.
Follow us on Twitter
and
Facebook
for the latest stories and tell us what's influencing your life.
Alice Osterman said, "Our attitude on parenthood is to have them well-educated, train them morally and spiritually ... and then, 'Good luck.' "
"My idea was just to say, 'OK, you're 21 kid. Get going,'" said Paul Osterman, without missing a beat. (The couple has been married for nearly 60 years.)
Brown, the Ostermans' daughter, said she doesn't think the idea of this day perpetuates the notion of helicopter parenting.
"I think it more just acknowledges that the lines are being blurred between work and home and so why not lean in to that and make sure that everyone can appreciate everyone's experience," she added.
She's looking forward to a session where the participating parents will give her and her colleagues advice and just having her parents get a glimpse into her work environment.
"People sitting on yoga balls at their desks and all the food in the kitchen," she said. "Things that I talk to them about, but it's almost beyond their imagination."
Her dad chimed in: "She's also hoping her father will keep his mouth shut."
Follow Kelly Wallace on Twitter and like CNN Living on Facebook.