STORY HIGHLIGHTS
Arsenal claims victory at Borussia Dortmund with Aaron Ramsey goal
Messi inspires Barcelona to qualification
Atletico Madrid cruises through to next stage
Chelsea thrashes Schalke 3-0 at Stamford Bridge
(CNN) -- Arsenal means business.
A fortnight ago the critics were wondering if the Gunners could last the pace -- now that doubt looks to have been quashed -- and in some style.
A 1-0 win over last year's Champions League finalist Borussia Dortmund proved Arsenal can mix it with Europe's elite when it really matters.
Having lost the home fixture against the German side in north London two weeks ago, victory was essential for Arsenal to keep hold of its own destiny.
And it duly obliged thanks to Aaron Ramsey's second half winner -- his 11th goal in 16 games -- not bad for a player who had only mustered five in 91 apperances for the club over the past two years.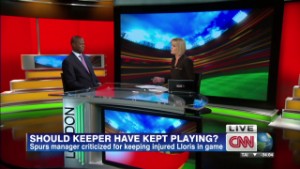 Should injured players keep playing?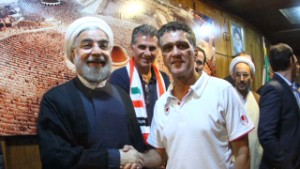 American coach helping Iran to the World Cup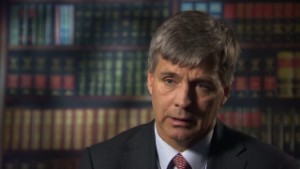 Did FIFA make a mistake on Qatar?
"I was impressed mostly by our focus because we were under consistent pressure from the first to the last minute," Arsenal manager Arsene Wenger told Sky Sports.
"Nevertheless, we created chances and we could have scored a second.
"A year ago, I thought it would be difficult for Ramsey to score goals but he's developed tremendously and that's a huge credit to him."
Read: Bayern breeze into last-16
Ramsey has enjoyed a stunning season -- taking the English Premier League by storm.
The Wales international has been a revelation at the heart of the Arsenal midfield and his latest strike secured one of the club's most impressive European victories of modern times.
Arsenal arrived in Germany to face a Dortmund side which had made its most successful start to a league season since 2010/11.
Having won all eight of its home games this season, including the victory in the German Super Cup, Dortmund roared out the traps at their traditional breakneck speed.
But despite dominating possession, the German side failed to find the breakthrough.
Read: Lloris life 'put at risk'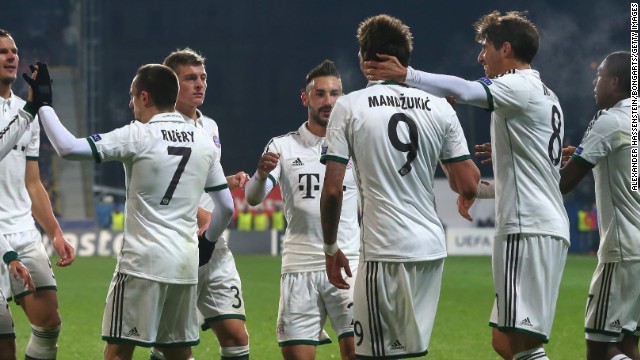 Bayern Munich's players celebrate Mario Mandzukic's goal against Viktoria Plzen to break the deadlock in the Czech Republic.
Sergio Aguero was on target early for Manchester City in their rout of CSKA Moscow.
Arturo Vidal is congratulated by Leonardo Bonucci after putting Juventus ahead from the spot against Real Madrid.
Cristiano Ronaldo has no doubt who is No.1 after scoring Real Madrid's equalizer in their 2-2 draw at Juventus.
Gareth Bale wheels away after scoring Real Madrid's second goal against Juventus in Turin.
Zlatan Ibrahimovic scored PSG's equalizer in the home match against Anderlecht as they stayed top of their group in the Champions League.
Marouane Felliani is sent off during Manchester United's disappointing goalless draw at Real Socieadad.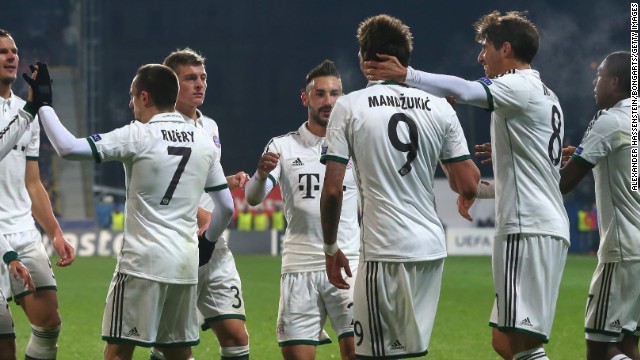 Bayern Munich and Man City qualify for last 16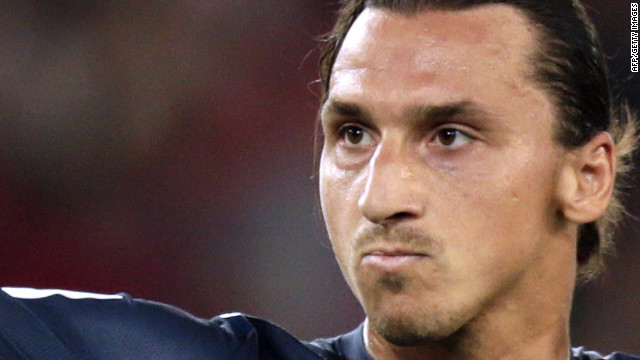 Just how much should the wages of players like Paris Saint-Germain's Swedish forward Zlatan Ibrahimovic be taxed in France?
A lot, believes French president Francois Hollande. On Thursday he told football club leaders that he won't budge on plans for a 75% tax on salaries in excess of $1.35 million.
French champions Paris Saint-Germain are set to feel the pinch as it would have to pay an extra $11.7m per year just for Ibrahimovic
The tax rate would inhibit the ability of PSG and other French clubs to attract star players like Ibrahimovic and the pictured Edinson Cavani, who left Napoli to join the Parisian team in July.
Nasser Al-Khelaifi is the president of PSG, a club which was taken over by the Qatar Investment Authority in 2011. Khelaifi has overseen a massive recruitment drive, with PSG splashing out huge transfer fees in order to attract the best players in the world. The 75% tax rate is at least 20-30% higher than anywhere else in Europe.
The new tax laws would not effect Monaco, giving the principality's football team an advantage over its Ligue 1 rivals.
Russian billionaire Dmitry Rybolovlev bought a controlling stake in the club in 2011 and, like his Qatari counterparts in Paris, set about signing expensive players on big contracts. Crucially, the 75% law would make Monaco's yearly taxation expenditure $67 million less than that of PSG.
Colombian striker Radamel Falcao is one of the raft of world class players who have been drawn to the tax-free life in Monaco.
The proposed 75% tax has prompted the Professional Union of Football Clubs to announce it intends to strike, boycotting all matches in France's top two divisions scheduled between November 29-December 2. The strike is not universally backed though, with Evian manager Pascal Dupraz saying footballers and football clubs are not exempt from paying taxes.
Tor Kristian-Karlsen, pictured here on the right unveiling manager Claudio Ranieri, is the former chief executive of Monaco. He is confident that, even if the 75% rule comes into force, it will not adversely effect the French national team. "The best players will always go abroad," he told CNN. "You already have French players in Bayern Munich and Real Madrid. An exodus of French players will not have an impact on the international team."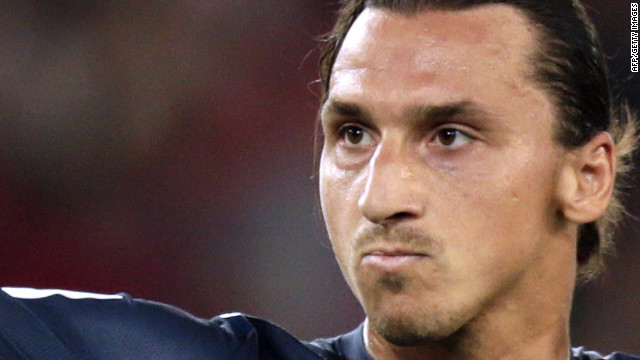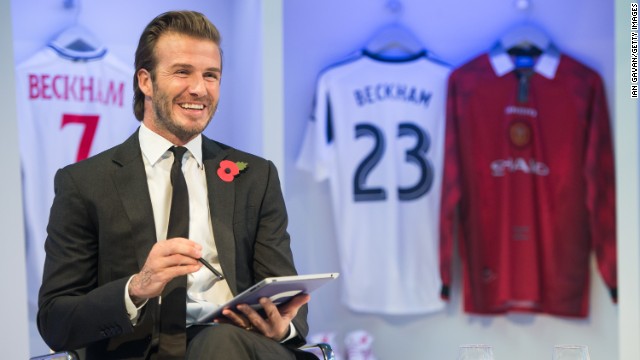 David Beckham's latest autobiography was launched via a 'global book signing' that was streamed on Facebook to entice the 30.5 million people who 'like' his page to shell out for a copy. It showcased how important social media is becoming in helping to promote new releases.
Beckham offered a personalized autograph for e-book buyers across the globe from Brazil to Bermuda in his question and answer session in London.
Alex Ferguson's book sold 115,547 copies in the first week of release, a UK record that made a cool £1.4 million.
Ferguson's tome garnered a wave of press coverage as he put the boot into former Manchester United greats like David Beckham and Roy Keane. It was the hottest topic in football when it was released.
Sweden striker Zlatan Ibrahimovic recently updated his autobiography which was true to his supremely confident manner. The Paris Saint-Germain star constantly refers to himself in the third person and throws out lines like: "An injured Zlatan is a properly serious thing for any team."
Author Ian Ridley was ghostwriter for the full and frank autobiography of former Arsenal and England captain Tony Adams -- 'Addicted' -- in which he detailed his battle with alcohol. The book made national headline news and went on to sell over a million copies.
Ridley's most recent project was ghostwriting former English Premier League referee Mark Halsey's autobiography 'Added Time: Surviving Cancer, Death Threats and the Premier League.' The pair had it printed in Lithuania after their intial publishing deal fell through.
QPR manager Harry Redknapp criticized England manager Roy Hodgson in his autobiography and also revealed about his wife Sandra: "We've been married 46 years and I always say she was my best signing."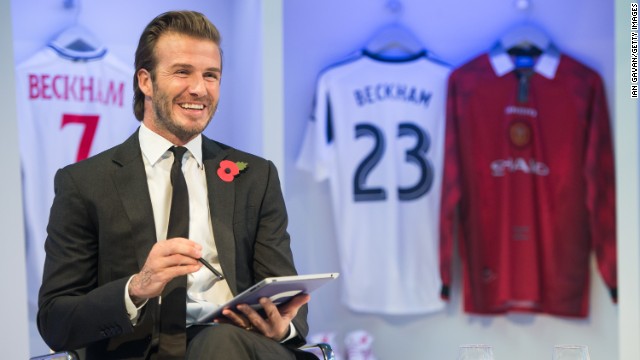 The perfect pitch
Armenia international Henrikh Mkhitaryan should have done better in the first half after being played through on goal but his effort sailed wide of the post.
Dortmund pushed forward again after the interval but it was Arsenal which struck the killer blow with 62 minutes on the clock.
Mesut Ozil swung the ball into the penalty area and after Olivier Giroud had managed to flick the ball on, Ramsey stole in to nod home from close range.
Dortmund huffed and puffed as they searched for an equalizer but only a superb save by Roman Weidenfeller denied Ramsey a second as Arsenal broke at speed.
Per Mertesacker sent a header just over the crossbar as the visiting side looked to double its advantage.
And although Dortmund pushed forward late on, it was unable to find the equalizer it so badly craved.
"We dominated, we worked, we had good runs and we did a lot of things right. We played good football and it was not boring," said Dortmund manager Jurgen Klopp.
"But we lacked the finish. We should have done more from our possession."
Read: Searching for the Holy Grail
Dortmund now faces a fierce fight to qualify for the next stage after Napoli recorded a 3-2 win over Marseille.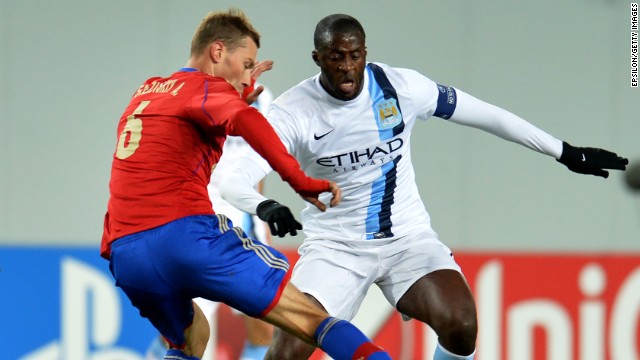 Manchester City's Yaya Toure says he was subjected to "monkey chants" during Wednesday's European Champions League match against CSKA Moscow.
AC Milan's Mario Balotelli reacts to racist abuse from the visiting Roma fans at the San Siro in May. It was not the first time the Italian-born striker has been racially abused in Serie A.
Serie A side Lazio was punished four times during the 2012-13 season due to racist offenses by its fans in European matches.
"I don't care what game it is -- a friendly, Italian league or Champions League match -- I would walk off again," the Germany-born Kevin-Prince Boateng, who has represented Ghana, told CNN in an exclusive interview in January after he walked off in protest at racist abuse he was subjected to in a friendly match.
U.S. star Jozy Altidore was subjected to racial abuse during AZ Alkmaar's cup win at Den Bosch in the Netherlands. The match was halted and the crowd were asked to stop the abusive chanting before the action resumed.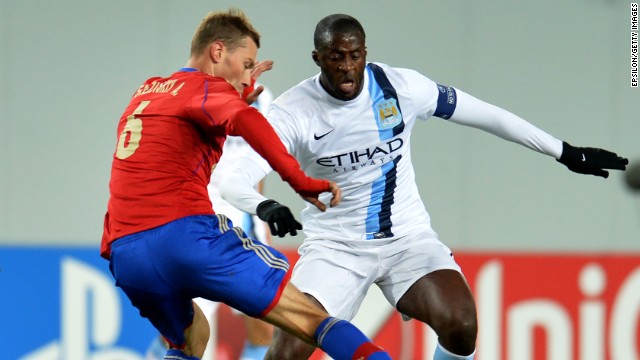 Yaya Toure racially abused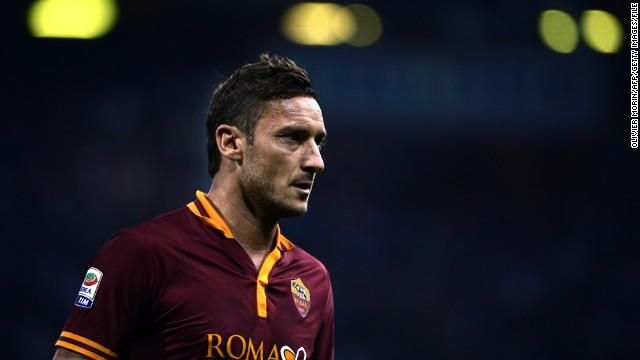 Francesco Totti has come to define Roma during a playing career with the club which is now in its third decade. The iconic No. 10 is the club's all-time leading goalscorer and he is widely regarding as the finest player to have worn a Roma shirt. This season has seen the 37-year-old at the peak of his powers, with three goals and six assists in nine games.
Rudi Garcia arrived in Rome in June to little fanfare and some skepticism from Italian who prefer their coaches home grown. The former Lille coach has overseen Roma's record-breaking start, winning all of his first nine Serie A matches in charge at the Stadio Olimpico.
Gervinho had developed a reputation for misfiring in front of goal by the end of his two-year stint in England with Arsenal. A preseason switch to the Italian capital has reinvigorated the Ivorian, who played the best football of his career under Garcia at Lille.
Veteran goalkeeper Morgan De Sanctis was one of a number of shrewd preseason signings by Roma. De Sanctis arrived in a cut-price deal from Napoli, who currently sit in second place in Serie A, and he has conceded just one goal in nine league matches.
Adem Ljajic was another new recruit, arriving from Fiorentina after fellow winger Erik Lamela was sold to Tottenham Hotspur. Ljajic, a Serbia international, has made a bright start to his Roma career, scoring three goals in six appearances.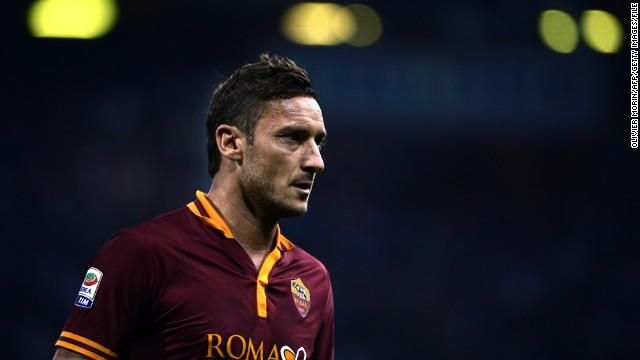 Roma: The best team in Europe?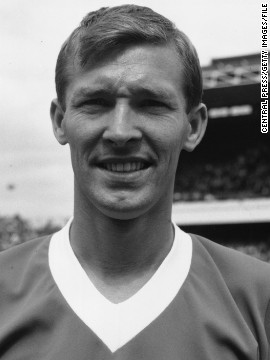 As a player, Alex Ferguson enjoyed a moderately successful career. A prolific striker, he scored 170 goals in 317 appearances including 25 goals in 41 appearances for Glasgow Rangers.
Ferguson was appointed manager of Aberdeen in 1978. In addition to three Scottish First Division titles, Ferguson guided the club to an impressive triumph over Real Madrid in the 1983 European Cup Winners' Cup.
Ferguson was assistant to Scotland coach Jock Stein during the qualifying campaign for the 1986 World Cup. Scotland secured a 1-1 draw against Wales in their final game to reach the tournament, but Stein collapsed and died following the final whistle in Cardiff.
A late winner from substitute Mark Robbins in an FA Cup replay against Nottingham Forest in January 1990 allegedly spared Ferguson the sack. United went on to beat Crystal Palace at the second attempt in the final, giving Ferguson his first trophy at Old Trafford.
The Scot originally planned to retire from management at the end of the 2001-02 season. But, after helping the team recover from a slip in form which saw them drop as low as ninth in the Premier League table, Ferguson reversed his decision in February 2002 and signed a new three-year contract.
A boot flew into the face of Manchester United's star midfielder David Beckham after Ferguson lost his temper following a 2-0 FA Cup defeat to Arsenal in February 2003. Beckham had to be held back following the incident and he joined Real Madrid ahead of the following season.
Ferguson's finest hour arrived in Barcelona in May 1999, when his United team came from 1-0 down in the 90th minute to beat Bayern Munich 2-1 in the European Champions League final. The win completed an historic treble of titles won during the 1998-99 season, which included the Premier League title and the FA Cup.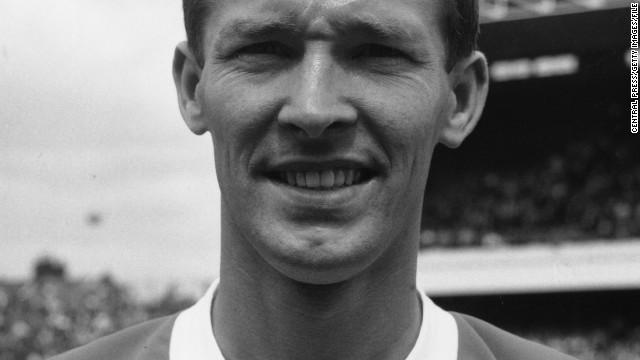 The seven moments which define Alex Ferguson
The Italian side sits second, three points clear of Dortmund, with the two teams scheduled to meet in Germany on November 26.
Gonzalo Higuain scored twice and Gokhan Inler was also on target for Napoli, which is level on nine points with Arsenal .
Read: Is Roma the best in Europe?
Elsewhere, Lionel Messi ended his goal drought with a double in Barcelona's 3-1 win over Milan.
The victory books Barcelona's place in the last 16 with two games to spare.
Messi fired home the opener from the penalty spot before Sergio Busquets headed a second.
Milan, which sits second in the group, did pull a goal back when Barca defender Gerard Pique inadvertently diverted Kaka's cross into his own net.
But Messi sealed the win seven minutes from time with a classy finish to ensure Barca's place in the knockout phase for the 10th year in a row.
Ajax is still in the mix in Group H following a 1-0 win over Scottish champion Celtic in Amsterdam.
Lasse Schone scored the only goal of the game for the Dutch side, which has taken four points from four games -- one fewer than Milan.
Chelsea looks in good shape to qualify from Group E following a 3-0 win over German side Schalke.
Samuel Eto'o scored twice and Demba Ba was also on target as Chelsea bounced back from its weekend defeat in the Premier League at Newcastle.
"I think it was good response but of course the first 15 minutes were difficult," Chelsea manager Jose Mourinho told Sky.
"We were a team without big maturity and stability after the defeat on Sunday. After that we played very well and kept possession in a comfortable way and after the first goal we played well."
Read: Milan goes for brainpower
Swiss side Basel is still in contention to qualify after it stole a late equalizer to draw 1-1 with Steaua Bucharest.
Basel is in third place but just one point behind Schalke with two games remaining.
In Group G, Atletico Madrid qualified for the next stage with a comfortable 4-0 win over Austria Vienna.
Miranda gave Atletico an early lead before strikes from Raul Garcia and Filipe Luis sent the home side into the break with a three-goal cushion.
Diego Costa added a fourth after the interval as Atletico equalled Bayern Munich's feat of qualifying for the last-16 with four consecutive victories.
Zenit St. Petersburg sits second in the table following its 1-1 draw against Porto in the day's early game.