STORY HIGHLIGHTS
NEW: Tabloids "stand behind the reporting and articles at issue in Mr. Cruise's action"
"I have in no way cut Suri out of my life," the actor says in a sworn statement
Suri "is a very happy child, and we have a wonderful relationship," Cruise says
Cruise is suing tabloids for defamation over "abandoned" headlines
Los Angeles (CNN) -- Tom Cruise is defending his relationship with daughter Suri, denying that she felt "abandoned" last summer when he was divorcing her mother, actress Katie Holmes.
Cruise's sworn affidavit was filed in federal court Tuesday as part of the actor's defamation lawsuit against a tabloid publisher; it was made public Wednesday.
"The assertion that I 'abandoned' Suri after my divorce is patently false," Cruise said. "I have in no way cut Suri out of my life -- whether physically, emotionally, financially or otherwise."
His lawyers are trying to force Bauer Publishing Group to disclose any sources that support the headlines and stories published by the company's Life & Style and InTouch magazines.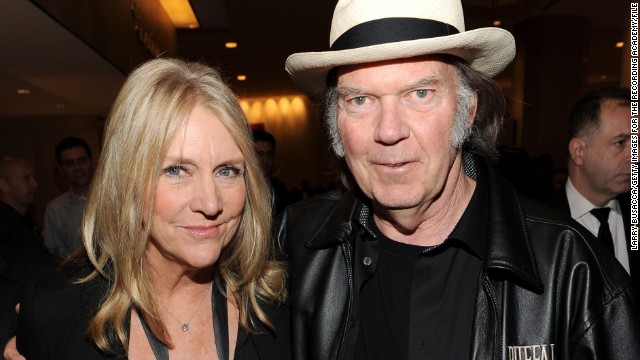 Neil Young had more than a wife in Pegi Young (left); he also had a musical collaborator, and a muse for some of his most classic love songs. But according to Rolling Stone, Young filed for divorce from his wife of 36 years in July 2014.
Mariah Carey and Nick Cannon have been dodging breakup rumors for months. After multiple denials from Cannon, he finally admitted that he and his wife of six years have been "living apart." Carey's rep had no comment.
Tea Leoni and David Duchovny have reportedly made their breakup official. The couple separated in 2011, but they'd done that before and reconciled. However, according to TMZ and People magazine, Leoni and Duchovny quietly filed for divorce in June, bringing an end to their 17-year marriage.
It looks like Michael Strahan and model/TV personality Nicole Murphy aren't going to make it down the aisle. People magazine confirmed that the couple has ended their five-year engagement. "They love each other very much, but with the distance and work schedule it has been hard to maintain the relationship," Strahan's rep told the publication.
On July 2, Jewel announced that she and husband Ty Murray had split up. In a lengthy blog post, the folk singer/songwriter explained that she and her husband of six years had decided to get a divorce, choosing to "release each other" with love so that they "may take on our new form: dear friends and devoted co-parents of our beloved son Kase."
After five years of romance, Rick Fox and Eliza Dushku parted ways. It seems it was distance that came between the former basketball star and the "Buffy the Vampire Slayer" actress -- Dushku told The Boston Globe that "Rick's an L.A. guy and I'm a Boston girl." As a result, she has moved back to Beantown and plans to eventually enroll in college.
Actors Idina Menzel and Taye Diggs surprisingly decided to separate after 10 years of marriage, a rep for the couple confirmed to People magazine in December. The couple's son, Walker, was born in 2009.
Melanie Griffith and Antonio Banderas "thoughtfully and consensually" brought an end to their 20-year marriage in June. The two actors released a statement announcing their breakup after reports indicated Griffith had filed for a divorce.
On June 6, the rumors about Jennifer Lopez and Casper Smart turned out to be true. A source close to Lopez told CNN that the infamously May-December couple had ended their romance after dating for three years.
Actors Evan Rachel Wood and Jamie Bell recently separated after nearly two years of marriage. The couple, who welcomed a son in July 2013, said in a statement that they plan to remain close friends.
Sofia Vergara recently announced via her WhoSay account that her engagement to producer Nick Loeb is off. The "Modern Family" star blamed the breakup on their busy schedules.
One of Hollywood's enduring love stories has been put on ice. Actress Paula Patton and her husband, Robin Thicke, mutually decided to separate in February. The couple have one child together, Julian Fuego.
Sherri Shepherd's husband, Lamar "Sal" Sally, has reportedly filed for divorce from "The View" co-host after three years of marriage.
After 20 years of marriage, Cuba Gooding Jr. and his wife, Sara Kapfer, have split up. The actor's wife filed for legal separation on April 21. According to TMZ, the pair were high school sweethearts who went on to have three children together.
Rapper Big Sean and "Glee" actress Naya Rivera called off their engagement in April, six months after announcing their plans to wed. Rivera moved on from Big Sean to marry friend Ryan Dorsey in July.
On the April 4 episode of Katie Couric's talk show, "Katie," singer Richard Marx discussed being "back on the market" after a 25-year marriage to Cynthia Rhodes. The couple separated in July 2013 and announced their divorce in April.
"It is with hearts full of sadness that we have decided to separate," Gwyneth Paltrow and Chris Martin wrote on Paltrow's site Goop in a March 25 post titled "Conscious Uncoupling." The A-list pair, who have been married for 10 years, reportedly took a "breakup moon" in the Bahamas following their surprising announcement.
The "Big World" of TLC stars Matt and Amy Roloff has been split in half. The couple, who'd been together for 26 years and came to fame on the reality series "Little People, Big World," announced in March that they're embarking on a trial separation.
According to TMZ, Khloe Kardashian filed for divorce from Lamar Odom in December. The couple met, got engaged and married within a month in 2009, and they were the subject of the E! reality series "Khloe & Lamar."
After a six-year relationship, Miranda Kerr and Orlando Bloom announced in October that they had decided to formally separate. TMZ indicated that the pair were planning to divorce. The couple, who share a son, said in a statement that they remain amicable.
After 22 years of marriage -- and several months of swirling rumors -- Kris and Bruce Jenner officially separated in October. "We will always have much love and respect for each other. Even though we are separated, we will always remain best friends and, as always, our family will remain our No. 1 priority," they told E! , the network that airs "Keeping Up With the Kardashians."
In September, Liam Hemsworth's rep confirmed rampant speculation that the actor and Miley Cyrus had ended their year-long engagement. The couple first met on the set of 2010's "The Last Song" and had been off and on since then.
Movie veteran Clint Eastwood and his wife of 17 years, Dina, separated over the summer of 2013, according to People. They have one daughter together.
George Clooney and Stacy Keibler were going strong -- and looking hot on the red carpet -- for two years. But in July 2013, their photogenic romance came to an end.
"Vampire Diaries" stars Nina Dobrev and Ian Somerhalder had a relationship that sizzled on and off the small screen. But the two shocked fans when anonymous sources confirmed to People in May 2013 that the co-stars were no longer a couple after dating for "several years."
Jane Seymour and James Keach announced the end of their 20-year union in April 2013. The couple are the parents of twin sons.
Julianne Hough and Ryan Seacrest decided to take a break in March 2013 after more than two years together, People reported. The duo's busy schedules were to blame, but they plan to stay friends, sources told the magazine.
In September 2012, Will Arnett and Amy Poehler separated after nine years of marriage. They have two sons.
Tom Cruise and Katie Holmes "amicably settled" their divorce in July 2012, just two weeks after Holmes filed for it, an attorney said. Holmes and Cruise, who were married for five years, have one daughter.
Former California Gov. Arnold Schwarzenegger and Maria Shriver separated in May 2011 after 25 years of marriage. The public has since learned of Schwarzenegger's affair with the family's housekeeper that resulted in the birth of his fifth child.
After almost seven years together, Kate Winslet and director Sam Mendes went their separate ways in March 2010. The couple said that the split was mutual and that they would continue raising their children together.
Tom Cruise and Nicole Kidman collaborated on four films together, including the controversial "Eyes Wide Shut," during their 11-year marriage. The couple split in 2001.
Susan Sarandon and Tim Robbins split in 2009 after 23 years together. The pair, who met on the set of "Bull Durham," have two sons but never married.
Mia Farrow appeared in several of Woody Allen's films before the couple went their separate ways in 1992. The pair reportedly split after Farrow found out about Allen's sexual relationship with one of her adopted daughters, whom Allen married in 1997.
MTV "Newlyweds" Jessica Simpson and Nick Lachey split in 2005 after their three-year marriage.
Reese Witherspoon and Ryan Phillippe were married for seven years before calling it quits in 2006. The pair, who have two children, finalized their divorce in 2008.
Brad Pitt and Jennifer Aniston's seven-year romance came to an end in 2005. Speculation over whether Angelina Jolie had anything to do with the breakup added a juicy angle to the split.
Perhaps Hollywood's happiest divorced couple, Bruce Willis and Demi Moore, split in 1998 after a 10-year relationship. They have three daughters.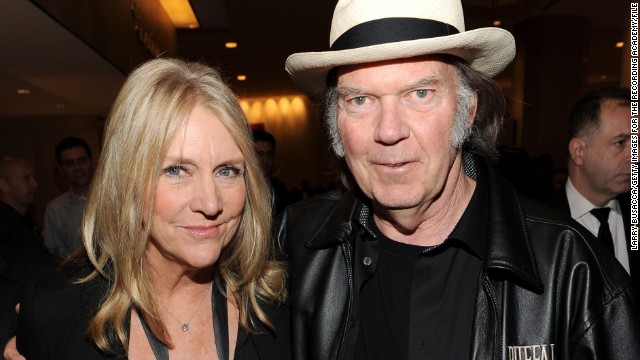 Photos: Shocking celebrity splits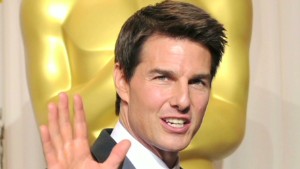 Tom Cruise denies talking about divorce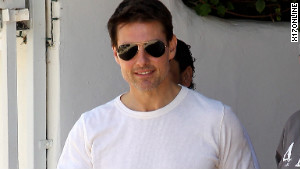 Cruise, church deny auditioning dates
Tabloid lawyers: Headlines are 'true or substantially true'
The publisher said in a statement Thursday that both magazines "stand behind the reporting and articles at issue in Mr. Cruise's action."
"This litigation has established that the editorial teams had a wealth of evidence substantiating that following his divorce from Ms. Holmes, Mr. Cruise was absent from his daughter for long periods of time, that seeing her was not his first priority and that she was emotionally struggling as a result of her father's extended absences," Bauer Publishing said.  "Mr. Cruise does not challenge the accuracy of any of the underlying facts that informed the opinions expressed by the editorial teams at In Touch and Life & Style." 
The tabloids' lawyers argued in a response filed in court in December that Cruise can't win "because he is a public figure and the Bauer defendants did not act with actual malice."
"The articles reported on an issue of legitimate public interest," the publisher said in Thursday's statement. "Mr. Cruise has repeatedly promoted himself as being a devoted father who made his family his top priority. Now, with his own admissions, it is clear that the picture he strives to paint is not accurate. It is entirely in keeping with responsible reporting to question Mr. Cruise's self-promotion and to inform the public about the truth."
The publisher's court filing said that Cruise "did not dispute that he had not visited Suri for over two months, despite previously assuring his daughter that he would be spending a lot of time with her after his divorce."
The July 18, 2012, Life & Style cover carried the headline "SURI IN TEARS, ABANDONED BY HER DAD" along with a photo of the child. There was no accompanying story to support or explain the headline.
A story inside the July 30, 2012, Life & Style read "Suri's emotional troubles," under a photograph of Suri appearing to have tears in her eyes while in her mother's arms, the suit said. The story reveals that it was "as a result of Suri being upset over not being able to take a puppy home from a pet store."
The complaint also points to an InTouch cover story from September 2012 headlined "44 DAYS WITHOUT TOM ... ABANDONED BY DADDY ... Suri is left heartbroken as Tom suddenly shuts her out and even misses her first day of school... HAS HE CHOSEN SCIENTOLOGY OVER SURI FOR GOOD?"
Cruise: Suri and I are 'extremely close'
Cruise said his daughter often traveled with him when he traveled around the world to make movies, which "allowed me to see my daughter while still fulfilling my obligations to my work, my colleagues, and the studios that hire me."
Suri, now 7, stayed with Holmes and attended school in New York while Cruise worked on two back-to-back film projects in Iceland and the United Kingdom from June to December last year, he said. "As a result of the changed circumstances following the divorce, we were not able to see each other as often as we did prior to the divorce."
Still, Cruise said, he was able to see his daughter several times during that period.
"But even during the times when I was working overseas and was not able to see Suri in person, we were (and continue to be) extremely close," he said. "We spoke on the phone nearly every day, and I regularly asked for and received updates concerning her friends and school life, which I then discussed with her during our regular phone calls."
E-mails with Holmes prove that he "was a constant presence in Suri's life during the time that defendants claim falsely that I abandoned her," he said.
The tabloid headlines suggesting that Suri was "feeling abandoned" by him are "patently false," he said.
"While I'm sure my daughter misses me when I am not with her (as I miss her), she is a very happy child, and we have a wonderful relationship and cheerful phone calls," he said. "She has never indicated, in words or substance, that she has ever felt abandoned by me."
A hearing in U.S. District Court in Los Angeles is set for November 26 for arguments about the tabloids' sources for the stories.
Cruise's lawsuit is asking for $50 million in damages from the publisher.
Halle Berry makes 'amicable' deal with child's dad
Cruise lawyer: 'Serial defamers' sell 'malicious garbage'
Cruise lawyer Bert Fields sent two letters informing the publisher that the headlines were false and demanding retractions, but he was refused in each case, the lawsuit said.
"These serial defamers are foreign-owned companies with their global headquarters in Hamburg (Germany)," Fields said in October 2012, when he filed the lawsuit. "They take money from unsuspecting Americans by selling their malicious garbage. Having to pay a libel judgment may slow them down."
Since the magazines are displayed at supermarket checkout lines, "millions of people each day must see their covers which feature screaming headlines in huge, brightly colored letters that are typically of a false, lurid and titillating nature, and that are often entirely unsupported by the stories buried in the magazines' interiors," the suit said.
"Tom doesn't go around suing people," Fields said. "He's not a litigious guy. But when these sleaze peddlers try to make money with disgusting lies about his relationship with his child, you bet he's going to sue."
Cruise will "undoubtedly" donate any judgment proceeds to charity, Fields said. "He always has."