STORY HIGHLIGHTS
NEW: GOP Rep. Camp subpoenas Obamacare enrollment figures
Obamacare official Marilyn Tavenner appears before a Senate panel
Republicans continue attacks on the health care law
Tavenner: The Obamacare website now can process five registrants per second
Washington (CNN) -- Go to the Obamacare website now because "it has improved," with more people completing applications after a month of problems that botched the rollout of HealthCare.gov, the official in charge of creating the online program told a Senate committee on Tuesday.
Marilyn Tavenner, head of the federal Centers for Medicare and Medicaid Services, assured the Senate Health, Education, Labor and Pensions Committee the website will be fixed by the end of November, as promised by the administration.
She also said the first figures on how many people have enrolled so far under President Barack Obama's signature health care reforms would be available next week, meeting a mid-November deadline the administration has set.
However, Rep. Dave Camp of Michigan, the GOP chairman of the House Ways and Means Committee, announced Tuesday he issued a subpoena for the enrollment figures to be turned over by Friday -- November 8, about a week earlier than planned.
Administration officials expect the initial enrollment figures to be low, and Republicans want them made public as soon as possible as part of their efforts to depict Obamacare as badly flawed.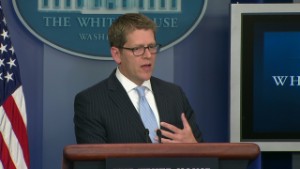 White House: Obama can't go back in time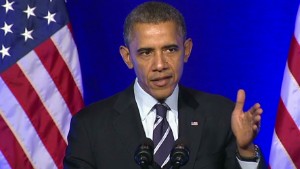 Obama: You can keep health plan if ...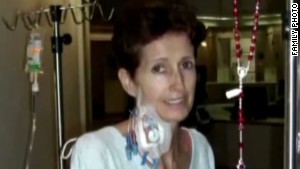 She lost health coverage, blames Obama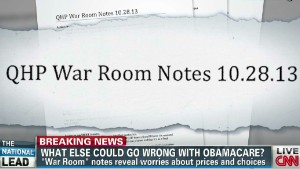 What else could go wrong with Obamacare?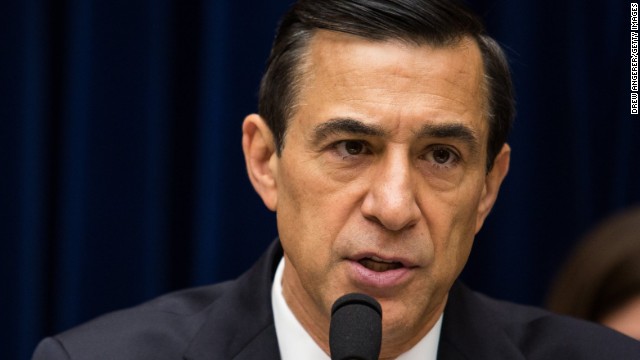 Rep. Darrell Issa, R-California, is the chairman of the House Government Oversight Committee. On October 31, Issa's committee issued a document subpoena to Health and Human Services Secretary Kathleen Sebelius for documents and information related to HealthCare.gov. "I've lost my patience," Issa said to CNN's Wolf Blitzer in explaining the decision to use a subpoena. Issa also said his committee has sent a document subpoena to website contractor Optum/QSSI.
Speaking soon after the Health and Human Services secretary testified before Congress on October 30, President Obama took responsibility for fixing the troubled Obamacare site. "I'm not happy about it and neither are a lot of Americans who need health care," Obama said at a Boston rally. "There is no excuse for it and I take full responsibility for making sure it gets fixed ASAP. We are working overtime to improve it every day."
Amid Republican calls for her resignation, Health and Human Services Secretary Kathleen Sebelius provided a personal mea culpa October 30 as she testified before the House Energy and Commerce Committee. "In these early weeks, access to HealthCare.gov has been a miserably frustrating experience for way too many Americans," she said. Speaking directly to Americans confronting the site problems, Sebelius added: "You deserve better. I apologize. I'm accountable to you for fixing these problems."
Marilyn Tavenner is the administrator of the Centers for Medicare & Medicaid Services, which is part of HHS. Tavenner testified October 29 before the House Ways and Means Committee about the Obamacare enrollment website and became the first administration official to apologize for the site's performance problems. "I want to apologize to you that the website does not work as well as it should," she said, adding that HealthCare.gov "can and will be fixed."
Rep. Fred Upton, R-Michigan, is the chairman of the House Energy and Commerce Committee, the first congressional committee to hold hearings on the troubled Obamacare enrollment site. Upton opened the committee's October 30 hearing by saying news about Obamacare "seems to get worse by the day." "Americans are scared," he said. At a previous hearing, Upton called the launch of the website "nothing short of a disaster."
Rep. Henry Waxman, D-California, is the top Democrat on the House Energy and Commerce Committee. During the committee's October 30 hearing Waxman said that "the worst abuses of the insurance industry will be halted" by Obamacare. The California Democrat said the health care law's reforms mean better plans are available at lower premiums, and he urged his Republican colleagues to "stop hyperventilating" about problems with the website.
Rep. Mike Rogers, R-Michigan, sits on the House Energy and Commerce Committee and is also the chairman of the House Intelligence Committee. During Sebelius' October 30 testimony, Rogers accused the HHS secretary of putting the private information of Americans at risk by failing to properly test security measures on the Obamacare enrollment site. "This is a completely unacceptable level of security," he said. "You know it's not secure."
Rep. Steve Scalise, R-Louisiana, leads the Republican Study Committee, a caucus of conservatives in the House of Representatives. Scalise has an undergraduate degree in computer science and is a former systems engineer. During an October 24 hearing of the House Energy and Commerce Committee, Scalise told witnesses, "There's a saying in computer programming: 'Garbage in, garbage out.'"
Rep. Frank Pallone, D-New Jersey, made waves on Twitter when he called the October 24 hearing on the Obamacare enrollment site's problems a "monkey court." Pallone made the comment when a Republican lawmaker at the hearing interrupted Pallone and asked him to yield his remaining allotted time to speak.
Cheryl Campbell is a senior vice president of CGI Federal, a contractor for the troubled website. "In principle, it worked," Campbell said at the October 24 hearing when asked by a lawmaker about the product her company delivered for use by the public on October 1. "It's not working great, and we're working to improve it. But it is enrolling people." After Campbell testified, CNN obtained a confidential September 2013 report from CGI to CMS that warned of a number of open risks and issues for the site even as company executives were testifying publicly that the project had achieved key milestones.
Andrew Slavitt is group executive vice president of Optum/QSSI, another contractor for the site. "The system didn't receive adequate end-to-end testing," Slavitt told lawmakers on October 24. Soon after Slavitt testified, his company was named by the Obama administration as the new general contractor charged with overseeing efforts to fix HealthCare.gov.
Lynn Spellecy, corporate counsel of website contractor Equifax Workforce Solutions, testified before the House Energy and Commerce Committee on October 24.
John Lau, program director of website contractor Serco, also appeared before the House Energy and Commerce Committee on October 24.
Rep. Dave Camp, R-Michigan, is the chairman of the House Ways and Means Committee. During the committee's October 29 hearing, Camp raised concerns about the administration's projection of initial low enrollment in Obamacare's new exchanges. "I fear we can see a fundamental breakdown of the insurance market where premiums will skyrocket, pricing millions of Americans out of health care," Camp said to CMS Administrator Marilyn Tavenner.
Rep. Sander Levin, D-Michigan, is the top Democrat on the House Ways and Means Committee.
Rep. Aaron Schock, R-Illinois, confronted Tavenner on October 29 with anecdotal evidence from a constituent about changes to the individual insurance market linked to the implementation of Obamacare, changes that undermine Obama's oft-repeated pledge that "if you like your plan, you can keep your plan." "She has health insurance that she likes. She's been paying her premium. She wants to keep it. But she can't," Schock said. "Isn't that a lie?"
Rep. Bill Pascrell, D-New Jersey lambasted Republicans on October 29 for choosing to pile on the website woes instead of working with Democrats to improve Obamacare. Pascrell pointed out that his party worked with the GOP to improve the Bush administration's Medicare prescription drug benefit even though Democrats opposed the new program. "We lost the policy fight" then but chose to help make the program work instead of trying to discredit or undermine it. "How many of you stood up to do that?" the Democrat asked of his GOP colleagues, "None. Zero. Zero."
Jeff Zients, former acting director of the White House Office of Budget and Management, has been tapped by the administration to provide advice to HHS as the federal agency works to resolve the problems with the Obamacare enrollment site.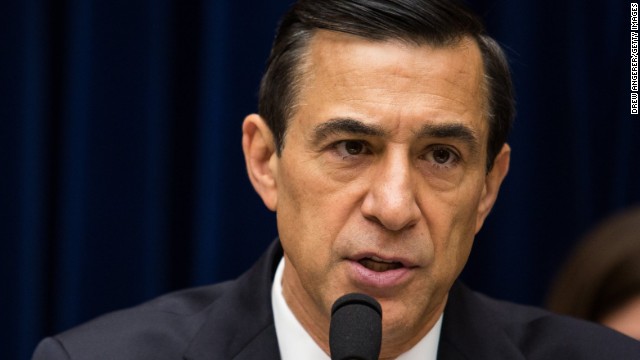 Key players in the health care hearings
Tavenner noted the administration's target for the end of November was 800,000 people enrolled, but it was not immediately clear whether that was a prediction for what the actual figure would be or referred to the number projected before the troubled website launch on October 1.
She came under tough questioning from Republican opponents of the 2010 Affordable Care Act, known as Obamacare, who insisted that the law itself is the problem, not the dysfunctional website for enrolling.
Tavenner acknowledged she knew of troubles encountered by consumers that GOP senators cited, such as a man in South Carolina whose personal details turned up when someone else registered.
In a terse exchange with Republican Sen. Tim Scott of South Carolina, Tavenner said her agency had reached out to the man who complained of the security breach.
"We will find him and we will follow up on his questions," she said, to which Scott offered to provide Tavenner with the man's phone numbers. When she said her agency had the numbers, Scott responded: "He doesn't think so, actually, because no one's called him."
Tavenner replied: "Well, we have a disagreement there."
Later, GOP Sen. Lisa Murkowski of Alaska said that as of October 29, only three people in her state had enrolled and she cited ongoing problems with the system that included providing consumers with incorrect information on available subsidies.
"Are you aware of this? Has it been resolved? Are we working on it?," Murkowski asked. "Because the concern is that not only can people not get on to enroll, but if they do their subsidy calculations are incorrect. "
Tavenner said her staff is aware of the issue and is "working on a fix to the system to correct the Alaska issue specific to Alaska."
In one change to the federal website implemented by tech experts brought in to get it working, Tavenner said consumers can now view and compare health insurance plans online without registering for an account.
Obamacare: It's about government's role, future elections
When the website came online on October 1, it got overwhelmed by initial volume, and outside contractors working on the system blamed the requirement that people set up an account before they could view coverage options instead of being able to "window shop" without registering.
"In the first few days that we went live, few consumers could create an account," Tavenner said, repeating information she first provided at a House committee hearing last week. "We have now resolved that issue. Users can successfully create an account and go through the enrollment process. We are able now to process nearly 17,000 registrants per hour, or five per second, with almost no errors."
Tuesday's hearing quickly generated the heated rhetoric of the continuing political battle over the Affordable Care Act passed with no Republican support three years ago and upheld by the Supreme Court last year.
Debunking 4 Obamacare myths: Both sides get it wrong
Republicans who have made dismantling or repealing the law known as Obamacare a top priority focused Tuesday on policy cancellations and higher prices facing some people, as well as the website woes that included difficulty logging on, error messages and lengthy delays.
Sen. Lamar Alexander of Tennessee, the ranking Republican on the panel, said Obama broke his promise that people who like their previous plan could keep it. Instead, he noted, polices are being canceled for those who buy their own coverage instead of getting it through their jobs or Medicare and Medicaid.
Carney: Obama 'can't go back' and change Obamacare vow
"For these Americans the new promise is, 'if you want health care, go find it on a website the administration says won't be working properly until the end of November,' " Alexander said, calling it "an unwelcome Christmas present."
He called for a proposal to allow people to keep current coverage if they liked it, a concept rejected by the White House.
Democratic Chairman Sen. Tom Harkin of Iowa noted the benefits already in place from Obamacare, and he encouraged Republicans to work on fixing problems instead of trying to undermine the program.
What's up with Obamacare and my health care?
CNN's Lisa Desjardins contributed to this report.