STORY HIGHLIGHTS
GOP leaders noted possible insurance cancellations in 2010 as Obama said otherwise
Democrats now working to calm constituents whose insurance is being canceled
House Democratic leader admits administration should have been "more precise"
Washington (CNN) -- The White House isn't in damage-control mode solely over a bad health care website.
As the Obama administration is trying to calm concerns across the country from Americans being dropped from their current plans, Republicans on Capitol Hill are saying, "We told you so."
In March 2010, then-Minority Leader John Boehner, R-Ohio, came to the House floor as Democrats were poised to pass Obamacare and issued a warning.
"Look at this bill," Boehner said. "Ask yourself: Do you really believe that if you like the health plan that you have, that you can keep it? No, you can't."
Boehner's remarks are just one example of a Republican effort before the health care bill became the law of the land to push back on President Barack Obama's relentless sales pitch, like the one he made to the American Medical Association in June 2009.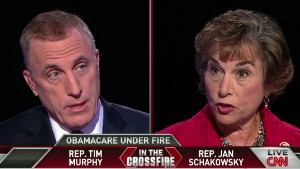 Schakowsky: Obamacare is better coverage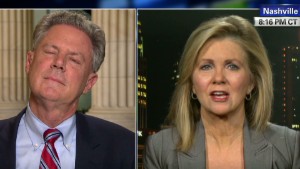 Obamacare under fire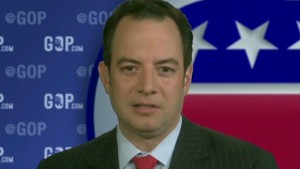 RNC Chairman: 'The President lied'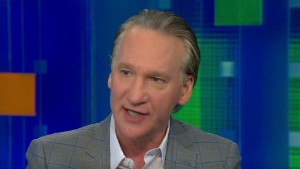 Maher: Obama shouldn't have lied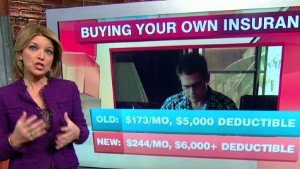 Obamacare: Can you keep your plan?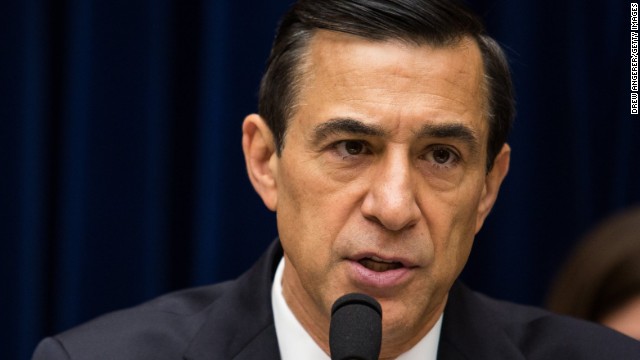 Rep. Darrell Issa, R-California, is the chairman of the House Government Oversight Committee. On October 31, Issa's committee issued a document subpoena to Health and Human Services Secretary Kathleen Sebelius for documents and information related to HealthCare.gov. "I've lost my patience," Issa said to CNN's Wolf Blitzer in explaining the decision to use a subpoena. Issa also said his committee has sent a document subpoena to website contractor Optum/QSSI.
Speaking soon after the Health and Human Services secretary testified before Congress on October 30, President Obama took responsibility for fixing the troubled Obamacare site. "I'm not happy about it and neither are a lot of Americans who need health care," Obama said at a Boston rally. "There is no excuse for it and I take full responsibility for making sure it gets fixed ASAP. We are working overtime to improve it every day."
Amid Republican calls for her resignation, Health and Human Services Secretary Kathleen Sebelius provided a personal mea culpa October 30 as she testified before the House Energy and Commerce Committee. "In these early weeks, access to HealthCare.gov has been a miserably frustrating experience for way too many Americans," she said. Speaking directly to Americans confronting the site problems, Sebelius added: "You deserve better. I apologize. I'm accountable to you for fixing these problems."
Marilyn Tavenner is the administrator of the Centers for Medicare & Medicaid Services, which is part of HHS. Tavenner testified October 29 before the House Ways and Means Committee about the Obamacare enrollment website and became the first administration official to apologize for the site's performance problems. "I want to apologize to you that the website does not work as well as it should," she said, adding that HealthCare.gov "can and will be fixed."
Rep. Fred Upton, R-Michigan, is the chairman of the House Energy and Commerce Committee, the first congressional committee to hold hearings on the troubled Obamacare enrollment site. Upton opened the committee's October 30 hearing by saying news about Obamacare "seems to get worse by the day." "Americans are scared," he said. At a previous hearing, Upton called the launch of the website "nothing short of a disaster."
Rep. Henry Waxman, D-California, is the top Democrat on the House Energy and Commerce Committee. During the committee's October 30 hearing Waxman said that "the worst abuses of the insurance industry will be halted" by Obamacare. The California Democrat said the health care law's reforms mean better plans are available at lower premiums, and he urged his Republican colleagues to "stop hyperventilating" about problems with the website.
Rep. Mike Rogers, R-Michigan, sits on the House Energy and Commerce Committee and is also the chairman of the House Intelligence Committee. During Sebelius' October 30 testimony, Rogers accused the HHS secretary of putting the private information of Americans at risk by failing to properly test security measures on the Obamacare enrollment site. "This is a completely unacceptable level of security," he said. "You know it's not secure."
Rep. Steve Scalise, R-Louisiana, leads the Republican Study Committee, a caucus of conservatives in the House of Representatives. Scalise has an undergraduate degree in computer science and is a former systems engineer. During an October 24 hearing of the House Energy and Commerce Committee, Scalise told witnesses, "There's a saying in computer programming: 'Garbage in, garbage out.'"
Rep. Frank Pallone, D-New Jersey, made waves on Twitter when he called the October 24 hearing on the Obamacare enrollment site's problems a "monkey court." Pallone made the comment when a Republican lawmaker at the hearing interrupted Pallone and asked him to yield his remaining allotted time to speak.
Cheryl Campbell is a senior vice president of CGI Federal, a contractor for the troubled website. "In principle, it worked," Campbell said at the October 24 hearing when asked by a lawmaker about the product her company delivered for use by the public on October 1. "It's not working great, and we're working to improve it. But it is enrolling people." After Campbell testified, CNN obtained a confidential September 2013 report from CGI to CMS that warned of a number of open risks and issues for the site even as company executives were testifying publicly that the project had achieved key milestones.
Andrew Slavitt is group executive vice president of Optum/QSSI, another contractor for the site. "The system didn't receive adequate end-to-end testing," Slavitt told lawmakers on October 24. Soon after Slavitt testified, his company was named by the Obama administration as the new general contractor charged with overseeing efforts to fix HealthCare.gov.
Lynn Spellecy, corporate counsel of website contractor Equifax Workforce Solutions, testified before the House Energy and Commerce Committee on October 24.
John Lau, program director of website contractor Serco, also appeared before the House Energy and Commerce Committee on October 24.
Rep. Dave Camp, R-Michigan, is the chairman of the House Ways and Means Committee. During the committee's October 29 hearing, Camp raised concerns about the administration's projection of initial low enrollment in Obamacare's new exchanges. "I fear we can see a fundamental breakdown of the insurance market where premiums will skyrocket, pricing millions of Americans out of health care," Camp said to CMS Administrator Marilyn Tavenner.
Rep. Sander Levin, D-Michigan, is the top Democrat on the House Ways and Means Committee.
Rep. Aaron Schock, R-Illinois, confronted Tavenner on October 29 with anecdotal evidence from a constituent about changes to the individual insurance market linked to the implementation of Obamacare, changes that undermine Obama's oft-repeated pledge that "if you like your plan, you can keep your plan." "She has health insurance that she likes. She's been paying her premium. She wants to keep it. But she can't," Schock said. "Isn't that a lie?"
Rep. Bill Pascrell, D-New Jersey lambasted Republicans on October 29 for choosing to pile on the website woes instead of working with Democrats to improve Obamacare. Pascrell pointed out that his party worked with the GOP to improve the Bush administration's Medicare prescription drug benefit even though Democrats opposed the new program. "We lost the policy fight" then but chose to help make the program work instead of trying to discredit or undermine it. "How many of you stood up to do that?" the Democrat asked of his GOP colleagues, "None. Zero. Zero."
Jeff Zients, former acting director of the White House Office of Budget and Management, has been tapped by the administration to provide advice to HHS as the federal agency works to resolve the problems with the Obamacare enrollment site.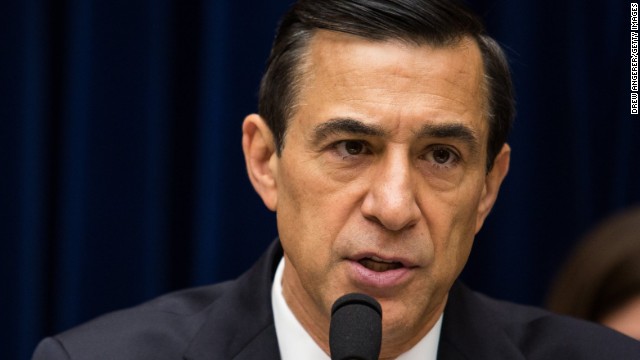 Key players in the health care hearings
"If you like your health care plan, you'll be able to keep your health care plan, period," Obama said. "No one will take it away from you, no matter what."
When the President made that statement during the heat of the health care legislative battle, Rep. Tom Price, R-Georgia, dismissed the commander in chief's promise in a weekly Republican address.
"If you read the bill, that just isn't so," Price said. "For starters, within five years, every health care plan will have to meet a new federal definition for coverage, one that your current plan might not match, even if you like it."
Fast forward three years, and that's exactly what's happening.
Insurance companies continue to drop Americans from their health plans, many because the policies they had don't meet the coverage requirements under Obamacare.
3 states tell insurers to scrap plans that don't comply with Obamacare
The development has Democrats trying to calm concerned constituents by calling the ramped-up requirements a good thing.
"If we don't enforce this policy, insurance companies can continue offering flimsy coverage that disappears when people actually need it, and no one should want that," Rep. Henry Waxman, D-California, told peers during a congressional hearing on the law's rollout Wednesday.
Health and Human Services Secretary Kathleen Sebelius struggled to explain that some current plans are no longer available because they're bad for consumers and no longer legal.
"Many women are charged 50 percent more than men. That will be illegal," Sebelius said.
However, all this creates a problem for the administration because it's not what people expected when they heard Obama promise over and over that, "if you like your plan, you can keep your plan."
While Republicans remain eager to say, "I told you so," many Democrats are private regretful -- and frustrated -- that they left Americans with so many expectations that did not pan out.
The No. 2 House Democrat, Rep. Steny Hoyer, D-Maryland, admitted earlier this week that his caucus and the administration should have been "more precise" in explaining not everyone will be able to keep plans they like, especially plans without mandatory coverage.