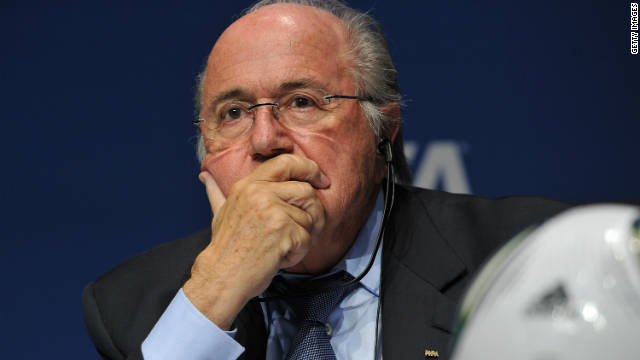 FIFA president Sepp Blatter's 2011 remarks on racism in football -- that on-pitch abuse can be solved with a handshake -- were just one of a series of controversial quotes to be attributed to the head of world soccer.
In 2004, Blatter -- seen here with Brazil star Marta -- angered female footballers with his suggestion for how the women's game could be made more appealing. "They could, for example, have tighter shorts," said the Swiss. "Let the women play in more feminine clothes like they do in volleyball."
In 2010, when England captain John Terry, who is married, was reported to have slept with the partner of his former Chelsea teammate Wayne Bridge, Blatter responded: "If this had happened in, let's say, Latin countries then I think he would have been applauded."
In 2008 Blatter was ridiculed after defending the desire of Manchester United's highly-paid star Cristiano Ronaldo to join Real Madrid. He said: "I think in football there's too much modern slavery in transferring players or buying players here and there, and putting them somewhere." In 2013 he had to apologize to Ronaldo after a bizarre impersonation of the Madrid star.
Blatter performed a U-turn on the use of goal-line technology and apologized to the English Football Association after an incorrect decision during the 2010 World Cup. Despite replays showing a shot from England's Frank Lampard had clearly crossed the line in the last-16 clash with Germany, the goal was not awarded.
Blatter had earlier refused to take action when Thierry Henry's blatant handball denied the Republic of Ireland a place at the 2010 World Cup finals. Even the France striker admitted the fairest solution was to replay the playoff match.
In December 2010, Blatter was heavily criticized for suggesting gay football fans should "refrain from sexual activity" if they wished to attend the 2022 World Cup in Qatar, where homosexuality is illegal. Blatter later apologized and said it had not been his intention to offend or discriminate.
Blatter clashed with fellow members of FIFA's executive committee when he suggested the 2022 FIFA World Cup could be played in January to avoid high temperatures in Qatar. He said the move would "protect the players and also the spectators." Qatar flatly rejected Blatter's suggestion at the time, but FIFA is now reviewing whether to adopt it.
In December 2010 Blatter insisted that FIFA was "not corrupt ... there are no rotten eggs" despite two of his executive committee members -- Amos Adamu, pictured, and Reynald Temarii -- being suspended for accepting bribes in the lead-up to the vote for awarding hosting rights for the 2018 and 2022 World Cups. He called England "bad losers" after losing out to Russia.
Blatter stood unopposed for re-election in July after his former ally Mohamed bin Hammam quit the race days before the ballot after being accused of offering cash for votes. The Qatari, a top FIFA official, has been banned from football.
Blatter faced a criminal investigation after winning the 2002 FIFA presidential election, being accused of financial mismanagement by 11 former members of the ruling body's executive committee, including his 1998 election rival Lennart Johansson, right. However, prosecutors dropped the case due to a lack of evidence.
In January 2013, AC Milan midfielder Kevin-Prince Boateng led his team off the pitch after being subjected to racist chanting. His actions were hailed across the world. But Blatter was more cautious about the issue, refusing to support the move. "I don't think you can run away, because eventually you can run away if you lose a match," he said in an interview with a newspaper in the UAE. "This issue is a very touchy subject, but I repeat there is zero tolerance of racism in the stadium; we have to go against that." Others, like AC Milan president Silvio Berlusconi, have disagreed with him. "I am of the opposite view (to Blatter)," said Berlusconi. "I thanked and congratulated my players for their decision to leave the field."
A controversial leader
Tighter shorts for women?
Applauding infidelity
Football slavery?
Goal-line technology U-turn
Excusez-moi?
"Refrain from sexual activity"
Winter World Cup?
Rotten eggs?
Best of enemies?
Charges dropped
We need to talk about Kevin
STORY HIGHLIGHTS
Sepp Blatter apologizes after impersonating Cristiano Ronaldo at a student address
FIFA president had been asked to choose between Ronaldo and his rival Lionel Messi
Ronaldo's club Real Madrid protests and questions Blatter's impartiality ahead of awards
Messi and Ronaldo among 23 candidates for FIFA's 2013 Ballon d'Or world player of year
(CNN) -- Once again, the head of world soccer has put his foot in his mouth.
Sepp Blatter, the man who infamously said that racism on the pitch could be settled by a handshake, has been forced to apologize to Cristiano Ronaldo after apparently mocking the Real Madrid and Portugal star.
When asked at a question and answer session at an English university last Friday if he preferred Ronaldo or his rival Lionel Messi, the FIFA president at first said he could not decide.
However, after extolling the virtues of Barcelona's "good boy" Messi, he stood up and gave the audience at Oxford a bizarre impersonation of Ronaldo, calling him "a commander on the field of play" and then claimed he spent "a lot more at the hairdresser's."
Blatter concluded: "I like both of them, but I prefer Messi."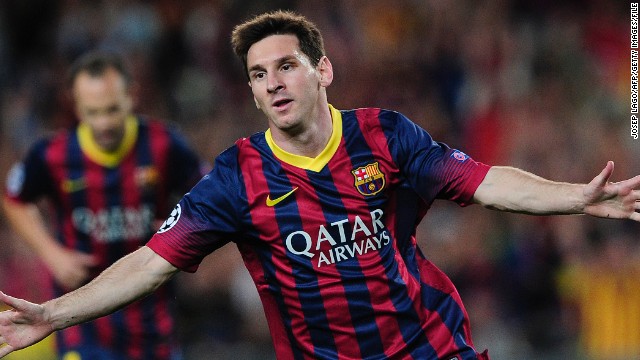 Lionel Messi (Barcelona & Argentina) CNN rating: Contender Can anyone dethrone Messi? The Argentine has lifted the prize in each of the last four years and once again starred for Barcelona during the 2012-13 season as they romped to the Spanish title, scoring 46 goals during a victorious La Liga campaign.
Cristiano Ronaldo (Real Madrid & Portugal) CNN rating: Contender Ronaldo is bidding to win the award for the second time in his career and, although Real finished a distant second to Barca in La Liga and failed to win any silverware last season, the Portuguese's class ensures he is always a contender for top honors.
Zlatan Ibrahimovic (Paris Saint-Germain & Sweden) CNN rating: Contender Since arriving in Paris, the mercurial Sweden striker has become a symbol of PSG's new elite status. Ibrahimovic finished as the top goalscorer in France as PSG secured the league title. His penchant for scoring jaw-dropping goals, and his often outspoken approach, has made him a cult figure among football fans the world over.
Franck Ribery (Bayern Munich & France) CNN rating: Contender The 2012-13 season was the finest of Ribery's career to date, with the Frenchman one of the key players in a Bayern team which won the European Champions League, the Bundesliga and the German Cup. A number of Bayern players would be worthy recipients of the accolade, with Ribery's craft and guile making him a standout candidate.
Arjen Robben (Bayern Munich & Netherlands) CNN rating: Contender The Dutch winger finally managed to shake off his tag as a player who chokes on the big stage by scoring a last-minute winner against Borussia Dortmund to crown Bayern champions of Europe. For this alone, Robben is in contention.
Philipp Lahm (Bayern Munich & Germany) CNN rating: Contender Lahm was captain of the Bayern team which swept all before it last season. The Ballon d'Or would be testament to the German's calm, composed leadership of a team which etched its name in history.
Thomas Muller (Bayern Munich & Germany) CNN rating: Contender The Bayern youth academy graduate has forged a reputation as one of the world's most clinical finishers. Muller will hope to add the Ballon d'Or to the Golden Boot he won at the 2010 World Cup in South Africa.
Bastian Schweinsteiger (Bayern Munich & Germany) CNN rating: Longshot Bastian Schweinsteiger has long been a rock at the base of the Bayern midfield, but the playmaker looks likely to be outshone by his attacking teammates.
Manuel Neuer (Bayern Munich & Germany) CNN rating: Longshot Neuer's class is unquestionable, however no goalkeeper has ever won the award. Neuer's contributions during the 2012-13 campaign, which included a standout performance in the Champions League final against Dortmund, will not be enough to lift him above Messi, Ronaldo et al in the final ballot.
Robert Lewandowski (Borussia Dortmund & Poland) CNN rating: Longshot The Polish striker was the spearhead of a Dortmund team which won plenty of admirers during its run to the Champions League final. Lewandowski's four-goal demolition of Real Madrid in the semifinals was a display of ruthless finishing, but he looks set to miss out in 2013.
Andres Iniesta (Barcelona & Spain) CNN rating: Longshot Iniesta's pedigree and talent makes him one of the finest players on the planet, but the midfielder will likely suffer as a result of Barcelona's crushing defeat at the hands of Bayern in the Champions League semifinals.
Gareth Bale (Real Madrid & Wales) CNN rating: Longshot The world's most expensive player enjoyed the best season of his career so far with Tottenham Hotspur, prompting a money-spinning move to Real Madrid. The Welshman will likely miss out, however, having not played in Europe's top club competition last season.
Edinson Cavani (Paris Saint-Germain & Uruguay) CNN rating: No chance Cavani is one of the world's most talented goalscorers with PSG forking out a reported $88 million to snare the Uruguayan away from Napoli last July. Time will tell whether a spell with one of Europe's top clubs will see Cavani challenging for major international honors in the future.
Neymar (Barcelona & Brazil) CNN rating: No chance Neymar's goal in the recent El Clasico match between Barca and Real Madrid showed he is starting to settle in European football. A World Cup win in his homeland with Brazil could see Neymar mount a convincing challegne for the 2014 award.
Xavi (Barcelona & Spain) CNN rating: No chance Xavi's list of accomplishments in the game, a World Cup winner, three Champions League triumphs and two European Championships, means he will always be regarded as an all-time great. Regrettably, at 33, the midfielder is battling persistent injury problems.
Luis Suarez (Liverpool & Uruguay) CNN rating: No chance Suarez's talent means he warrants a place on any list of the world's best footballers. Unfortunately his temperament often gets in the way. The Uruguayan has received lengthy bans for racism offenses and biting opponents.
Andrea Pirlo (Juventus & Italy) CNN rating: No chance A refined midfielder who oozes class, Pirlo would be a surprise winner after a campaign which saw Juve win the Italian title but fail to advance beyond the quarterfinals of the Champions League.
Thiago Silva (Paris Saint-Germain & Brazil) CNN rating: No chance The defender led Brazil to Confederations Cup success in 2013. If he can repeat the feat as captain of his country at next year's World Cup, he won't be far away from the 2014 honor.
Robin van Persie (Manchester United & Netherlands) CNN rating: No chance The Dutchman's goals propelled United to the Premier League title in convincing fashion, but the Old Trafford club's failings in Europe meant he struggled to make an impact on the continent.
Yaya Toure (Manchester City & Ivory Coast) CNN rating: No chance The powerful midfielder endured a frustrating 2012-13 campaign with Manchester City. Toure saw his team finish 11 points behind neighbors United in the Premier League, lose the FA Cup final to lowly Wigan and fail to advance past the group stage of the Champions League.
Radamel Falcao (Monaco & Colombia) CNN rating: No chance Falcao's goalscoring prowess helped Atletico Madrid to a Copa del Rey triumph and a place in this season's Champions League. A prolific campaign with Monaco and a good World Cup with Colombia would raise the forward's profile.
Mesut Ozil (Arsenal & Germany) CNN rating: No chance Ozil has delighted Arsenal fans since swapping Real Madrid for London in August, but the German needs to lead the Gunners to glory if he is to challenge for individual honors.
Eden Hazard (Chelsea & Belgium) CNN rating: No chance Helping Chelsea win the 2013 Europa League, Europe's second-tier club competition, won't be enough to see Hazard in the running.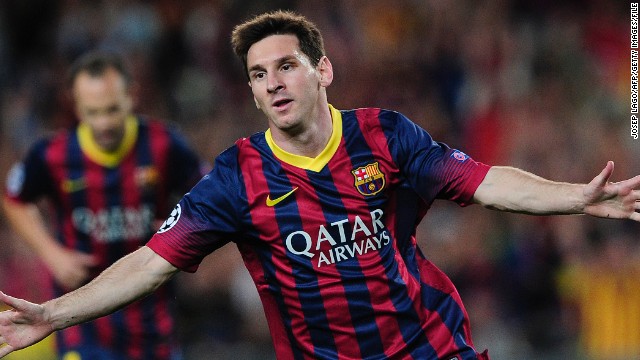 2013 Ballon d'Or nominees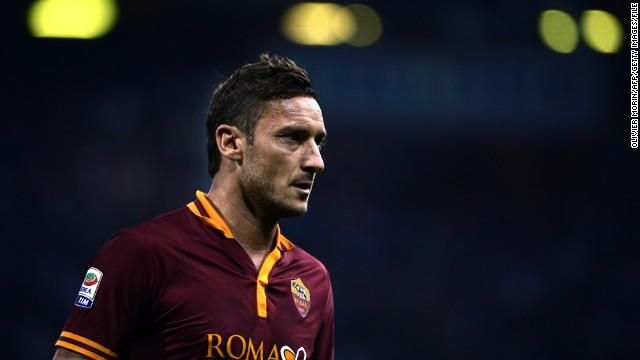 Francesco Totti has come to define Roma during a playing career with the club which is now in its third decade. The iconic No. 10 is the club's all-time leading goalscorer and he is widely regarding as the finest player to have worn a Roma shirt. This season has seen the 37-year-old at the peak of his powers, with three goals and six assists in nine games.
Rudi Garcia arrived in Rome in June to little fanfare and some skepticism from Italian who prefer their coaches home grown. The former Lille coach has overseen Roma's record-breaking start, winning all of his first nine Serie A matches in charge at the Stadio Olimpico.
Gervinho had developed a reputation for misfiring in front of goal by the end of his two-year stint in England with Arsenal. A preseason switch to the Italian capital has reinvigorated the Ivorian, who played the best football of his career under Garcia at Lille.
Veteran goalkeeper Morgan De Sanctis was one of a number of shrewd preseason signings by Roma. De Sanctis arrived in a cut-price deal from Napoli, who currently sit in second place in Serie A, and he has conceded just one goal in nine league matches.
Adem Ljajic was another new recruit, arriving from Fiorentina after fellow winger Erik Lamela was sold to Tottenham Hotspur. Ljajic, a Serbia international, has made a bright start to his Roma career, scoring three goals in six appearances.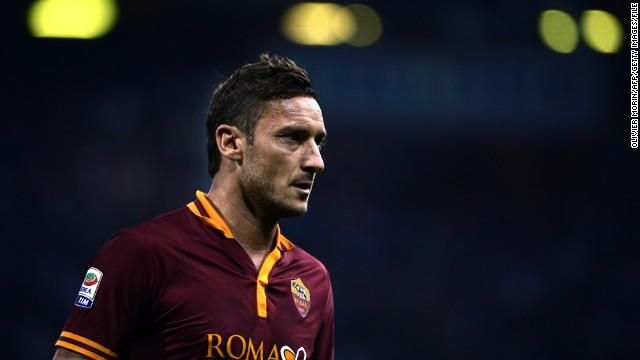 Roma: The best team in Europe?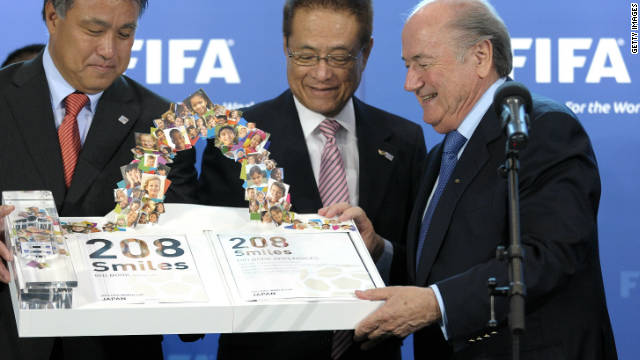 A turbulent period for FIFA began in May 2010. Whilst most of the world's soccer fans were more concerned with Africa's first World Cup finals that June, FIFA was presented with official bid documents by Australia, England, Netherlands/Belgium, Japan, South Korea, Qatar, Russia, Spain/Portugal and the United States for the 2018 and 2022 tournaments. During the ceremony at its Swiss headquarters, FIFA announced dates for inspections of the bidding nations from July-September.
British newspaper Mail On Sunday reveals that English bid leader David Triesman was secretly recorded making comments about alleged attempts by Spain and Russia to bribe referees at the imminent 2010 FIFA World Cup.
Russia's Prime Minister Vladimir Putin meets the visiting FIFA inspection team in Moscow. Qatar is the last country to receive the inspectors in September.
FIFA provisionally suspends Amos Adamu, pictured, and Reynald Temarii three days after Britain's Sunday Times newspaper claimed they offered to sell their World Cup votes. Adamu, head of the West Africa Football Union, denies the charge that he asked for $800,000 to be paid to him directly so four artificial pitches could be built in his native Nigeria. "I am confident that my actions, the full and true extent of which were not detailed in the story published, will demonstrate not only my innocence and integrity, but also my commitment to football and to FIFA," the 57-year-old says in a statement.
Temarii, a former Tahiti international player, is accused of asking for $2.4 million to build a youth academy for the Oceania Football Confederation, of which he has been head since 2004.
"It is a sad day for football," FIFA president Sepp Blatter, pictured here meeting British Prime Minister David Cameron a week earlier, tells reporters in Zurich.
FIFA releases its bid inspection reports, and it's bad news for Qatar. The tournament would be held in the middle of Qatar's summer where temperatures regularly hit 50 degrees Celsius. Despite a hi-tech pitch that included state-of-the-art cooling technology to keep players and fans safe, FIFA gave one part of the bid a "high" risk rating. In the report it stated that hosting the World Cup in June and July would be "considered as a potential health risk for players, officials, the FIFA family and spectators, and requires precautions to be taken".
FIFA confirms the suspension of executive committee members Amos Adamu and Reynald Temarii, along with four additional officials. Ahead of the December 2 ballot to decide the host of the 2018 and 2022 World Cup tournaments, Adamu receives a three-year ban and $11,947 fine and Temarii a 12-month ban and a $5,973 fine. However, the organization rules that there is no evidence to support allegations of collusion between rival bid teams. Adamu plans to appeal.
Issa Hayatou from Cameroon is one of three FIFA officials -- the others Nicolas Leoz from Paraguay and Ricardo Teixeira from Brazil -- who are named in a BBC program which alleges they took bribes from the ISL marketing company who secured World Cup rights in the 1990s. All three had votes voting in the December 2 decisions on the hosts for the 2018 and 2022 World Cups.
The International Olympic Committee announces it will launch an investigation into allegations on BBC's Panorama program that Issa Hayatou, who is also an IOC member, took bribes. Hayatou says he is considering legal action against the BBC. Football world governing body FIFA says the allegations have already been investigated and the matter is closed.
The winning bids for the 2018 and 2022 World Cup finals are announced. Russia wins the bid to host the 2018 tournament, with England garnering just two votes despite a last minute meet-and-greet blitz involving UK Prime Minister David Cameron, David Beckham and Prince William. But the big shock came when Blatter announced that Qatar would host the 2022 World Cup.
After months of speculation, Asian Football Confederation chief Mohamed bin Hammam announces he is to stand against Blatter in FIFA's presidential election. Bin Hammam, a Qatari, was a key figure in ensuring that Qatar won the right to host the 2022 World Cup.
Just a few weeks before FIFA's presidential vote, former FA chairman David Triesman gives evidence at a UK parliamentary enquiry into England's failed 2018 bid. Under the cover of parliamentary privilege Triesman accused FIFA Ex Co members Warner, Nicholas Leoz, Ricardo Texeira and Worawi Makudi of trying to secure cash and privileges in return for their vote. In other evidence submitted to the committee from the Sunday Times, it was alleged that FIFA vice-president Issa Hayatou along with fellow Ex Co member Jacques Anouma has been paid $1.5 million by Qatar for their World Cup vote. All those accused strenuously deny the allegations.
FIFA announces that it will expand its corruption probe to include Sepp Blatter, after AFC president Mohammed bin Hammam claimed Blatter knew about cash payments he was accused of giving to national football association in exchange for pro-Hammam votes during Qatar's 2022 World Cup bid. Blatter maintains that the allegations are "without substance", and is subsequently exonerated by FIFA's ethics committee two days later. Blatter later holds an extraordinary press conference where he tells the world's press: "Crisis? What is a crisis?!"
But FIFA's ethics committee upholds the complaints against Bin Hammam and Warner. Hammam is effectively barred from standing in the election. Warner's football "tsunami" turns out to be an email, which Warner releases to the press, where secretary general Jerome Valcke seems to suggest that Qatar "bought" the right to host the 2022 World Cup. After initially threatening legal action, Qatar withdraws its complaint when Valcke explains he was referring to Qatar's large, and legal, campaign budget, rather than bribes. Warner will face no further action following his resignation and the presumption of his innocence will remain.
Just a few days before the vote, both Warner and Blatter's presidential rival Mohamed Bin Hammam are suspended after fellow Ex Co member Chuck Blazer submits a report alleging that the two men paid $40,000 worth of bribes to secure the support of members of the Caribbean Football Union. Both deny the claims, with Warner promising a "tsunami" of revelations to clear his name.
Despite a last minute attempt by the English FA to postpone the vote - a proposal which garnered just 17 out of the available 208 votes -Sepp Blatter is re-elected for a fourth term as president of FIFA at the 61st FIFA Congress at Hallenstadion in Zurich. He vows to learn from past mistakes and undertake a reform agenda.
Former head of the Asian Football Confederation Mohamed Bin Hammam was banned for life by FIFA after a two-day hearing into bribery allegations.
Chuck Blazer announces he will step down from his role as general secretary of CONCACAF at the end of the year. American Blazer was one of the men who voted on the location for both the 2018 and 2022 World Cups.
FIFA president Sepp Blatter announces the introduction of four new task forces and a "Committee of Good Governance" aimed at reforming the organization and repairing its reputation.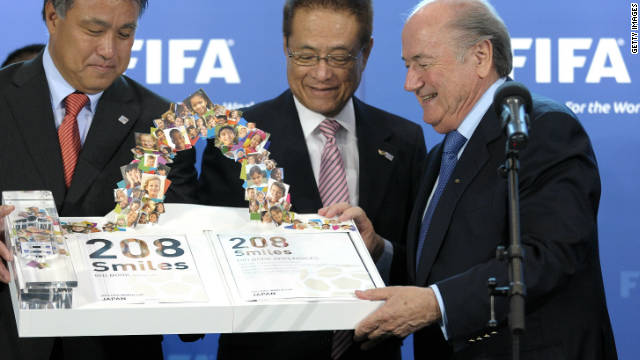 FIFA corruption timeline
Ronaldo, who was named Tuesday with Messi among 23 candidates for FIFA's 2013 Ballon d'Or world player of the year award, posted a response on social media along with a link to footage of Blatter's performance.
Read: Can anyone dethrone Messi?
"This video shows the respect and consideration that FIFA has for me, my club and my country. Much is explained now," Ronaldo wrote to his 22.2 million Twitter followers and 64 million "likers" on Facebook.
"I wish Mr. Blatter health and a long life, with the certainty that he will continue to witness, as he deserves, the successes of his favorite teams and players."
Ronaldo won the 2008 world player of the year title for his exploits at Manchester United, but has seen Messi claim it every year since his world-record $130 million transfer to Spain.
He has been runner-up four times, and was particularly aggrieved to miss out after helping Real end Barca's La Liga reign in the 2011-12 season.
Blatter's antics brought condemnation from Real, whose coach Carlo Ancelotti said it was "disrespectful."
Read: Is Blatter seeking re-election?
"He shows every day that he is a great player and he respects everyone," the Italian said of Ronaldo, who has scored more than 200 goals in just over four seasons at Real .
Madrid president Florentino Perez, who signed Ronaldo, wrote a letter to FIFA complaining about the player's treatment by a man who is a "socio" (honorary member) of the club -- which represented Spain as one of the ruling body's founder members back in 1904.
"It that has been a huge disappointment among the Madridista family, especially since these unfortunate and unacceptable manifestations come from the president of world football's governing body," Perez wrote.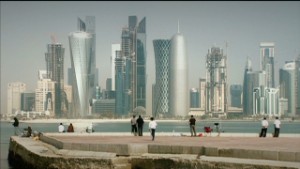 Winter or summer for Qatar 2022?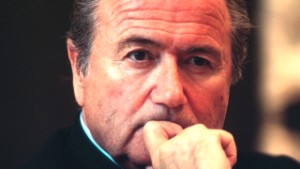 FIFA president Blatter controversial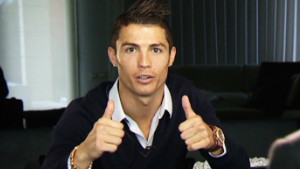 A day in the life of Cristiano Ronaldo
"On the one hand, they are unfair to a football player who has millions of fans around the world. This is without doubt one of the best players of all time. He embodies the values of sport in a society certainly in need of these kind of examples.
Read: The best club in Europe?
"Finally, we understand that your comments may influence the votes of those who have to decide on who should receive the award."
Blatter wrote to Ronaldo via Twitter, saying: "I apologize if you were upset by my light-hearted answer at private event on Friday. I never meant to offend you."
He also sent a reply to Real, which the club published on its website.
"In response to a question about Lionel Messi and Cristiano Ronaldo, the moderator asked me to choose between one of the two and, in this moment having commented that Messi is the type of son all mothers would like to have, I ended up saying his name," Blatter explained.
"However, I want to make it clear that for me Cristiano Ronaldo is at the same level as Messi and that they are both exceptional players, each one in their own way.
"It was never my intention to upset or show a lack of respect towards Real Madrid, one of their players or their fans."
Meanwhile, Barcelona moved four points clear in Spain with a 3-0 win at Celta Vigo on Tuesday.
Messi was not able to add to his eight La Liga goals this season, leaving him joint second with Ronaldo, but he helped set up Cesc Fabregas' second goal.
Fabregas had earlier curled in off the bar to make it 2-0, while his blocked shot allowed Alexis Sanchez to net an early opener.
Espanyol moved up to eighth despite being held 0-0 at home by struggling Sevilla.
Real will host Sevilla on Wednesday and second-placed city rival Atletico Madrid will travel to Granada Thursday.
In Italy, fourth-placed Inter Milan failed to close the gap significantly on the Serie A leaders after being held 1-1 at Atalanta.
It left Walter Mazzari's team eight points adrift of top side Roma, which hosts Chievo on Thursday.
In England, Chelsea knocked Premier League leader Arsenal out of the League Cup with a 2-0 win in north London.
Fullback Cesar Azpilicueta took advantage of a defensive mixup to net the first-half opener and fellow Spaniard Juan Mata doubled the lead in the second spell with a superb right-foot shot.
Manchester United reached the quarterfinals with a 4-0 win over EPL struggler Norwich, as Mexico striker Javier Hernandez scored twice, but Fulham's poor season continued with a 4-3 defeat at second division Leicester.
Birmingham also scored four against Premier League Stoke, but lost out 4-2 on penalties following extra time, while West Ham won 2-0 at second division leader Burnley.