Attorney brief seeks Skakel's release on bail
updated 1:16 PM EDT, Tue October 29, 2013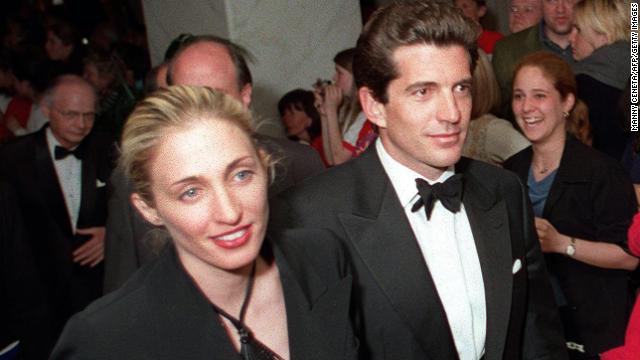 Fifteen years ago, on July 16, 1999, John F. Kennedy Jr. and his wife, Carolyn Bessette-Kennedy, died in a plane crash off the coast of Martha's Vineyard in Massachusetts. Her sister was also aboard the plane. The tragedies the Kennedy family has faced have become part of American history. Click through to see other moments of tribulation for the family.
A Connecticut judge last year ordered a new trial for Kennedy cousin Michael Skakel, who was sentenced to 20 years to life in prison in 2002 for the 1975 killing of his teenage neighbor, Martha Moxley. Skakel is the nephew of Ethel Skakel Kennedy, the widow of the late Sen. Robert F. Kennedy. He has been fighting for years to overturn his conviction.
Mary Kennedy, right, from whom Robert F. Kennedy Jr. filed for divorce in 2010, was found dead on May 16, 2012. A medical examiner said she died of asphyxiation due to hanging. She was 52.
Members of the Kennedy family attend U.S. Sen. Ted Kennedy's funeral in August 2009. Two years later, his daughter, Kara Kennedy, died of a heart attack after her daily workout. She is shown being embraced by her daughter, Grace, at right.
Michael Kennedy, one of RFK's 11 children, died in a skiing accident in Aspen, Colorado, in 1997. The father of three had suffered an onslaught of negative publicity over an alleged affair with a family babysitter. No charges were filed.
David Kennedy, another son of RFK, died in 1984 of a drug overdose in a hotel after being ousted from the family vacation home in Palm Beach.
Joe Kennedy, the eldest son of RFK, was involved in a 1973 car accident that left a female passenger paralyzed for life. He later served as a Massachusetts congressman and considered a bid for governor but decided against it, citing family troubles.
Sen. Ted Kennedy drove a car off a bridge on Massachusetts' Chappaquiddick Island after a party in 1969. Aide Mary Jo Kopechne died in the accident. He is shown wearing a neck brace at her funeral. Controversy over the incident effectively ended his presidential aspirations.
While campaigning for the Democratic Party's presidential nomination, Sen. Robert F. Kennedy was assassinated in June 1968.
In 1964, Ted Kennedy suffered a broken back when his private plane crashed in Southampton, Massachusetts. Indiana Sen. Birch Bayh also survived the crash, but the pilot and one of Kennedy's aides were killed.
President John F. Kennedy was assassinated during a motorcade in Dallas on November 22, 1963. He was 46.
At just 28, Kathleen Kennedy died in a plane crash in 1948. She had married William John Robert Cavendish, the Marquess of Hartington, who was killed in World War II.
Joseph P. Kennedy Jr., the eldest son of Joseph and Rose Kennedy, died at 29 in a plane crash during World War II.
Kennedy family woes
Kennedy family woes
Kennedy family woes
Kennedy family woes
Kennedy family woes
Kennedy family woes
Kennedy family woes
Kennedy family woes
Kennedy family woes
Kennedy family woes
Kennedy family woes
Kennedy family woes
Kennedy family woes
(CNN) -- Michael Skakel's attorney has filed a legal brief arguing why his client should be granted bail after a judge ordered a new trial last week for Skakel -- the nephew of Robert and Ethel Kennedy, who has spent more than a decade behind bars on murder charges.
In the brief, attorney Hubert Santos argues that "the continued incarceration of the Petitioner is contrary to the principles underlying the Writ of Habeas Corpus -- 'to avoid the grievous wrong of holding a person in custody in violation of the federal constitution.' "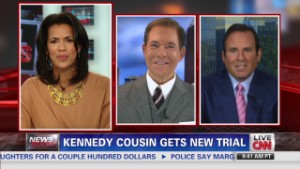 Kennedy kin gets new trial in murder case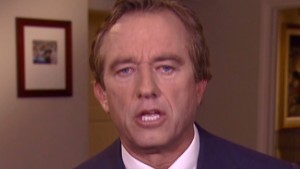 Retrial for Kennedy cousin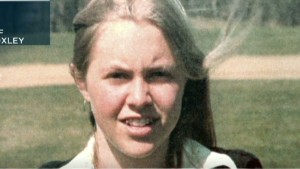 John Moxley discusses Skakel retrial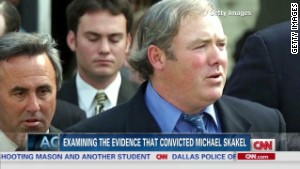 What evidence incriminated Skakel?
Skakel filed a bond motion last week asking he be released from prison after he won a new trial in the 1975 murder of 15-year-old Martha Moxley. In a dramatic turn of events, Connecticut appellate court Judge Thomas Bishop ruled that defense attorney Michael "Mickey" Sherman's representation of Skakel was "constitutionally deficient."
After the motion for bail was filed, Bishop ordered Skakel's attorney and the state's attorney to both file legal briefs before he addresses the issue of granting Skakel bail.
"The Court has raised the issue of whether the Court has any authority to grant bail, even if he were so inclined," Melissa Farley, director of external affairs for the State of Connecticut Judicial Branch, told CNN. Santos' brief was due by the close of business on Monday and the state's attorney is required to file a response by close of business on Wednesday.
Bishop will then make his decision whether or not to release Skakel on bail, according to Farley.
For years, Skakel fought unsuccessfully for his conviction to be overturned. But Bishop gave Skakel, 53, a chance for a fresh start last week, ruling that the defense during his 2002 trial had been inadequate.
"The defense of a serious felony prosecution requires attention to detail, an energetic investigation and a coherent plan of defense (capably) executed," Bishop wrote in his decision. "Trial counsel's failures in each of these areas of representation were significant and, ultimately, fatal to a constitutionally adequate defense."
State's attorney John Smriga said prosecutors plan to appeal, but are still reviewing the judge's decision.