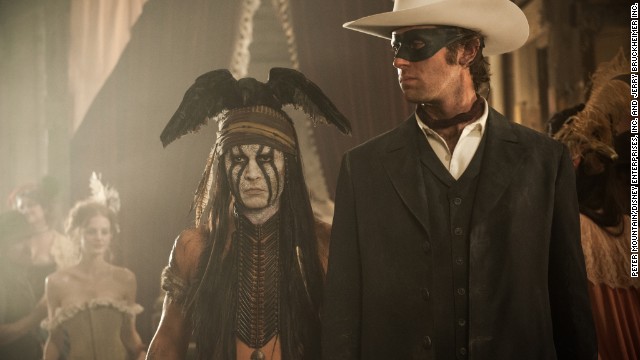 Sometimes a movie seems to have everything -- a great cast, solid director, even some early buzz. But when it's finally released, it falls short -- either at the box office or with critics, and often with both. Take 2013's
"The Lone Ranger,"
with Johnny Depp and Armie Hammer. It attempted to revive an old hero and instead found catcalls and relatively poor returns. At this point, don't expect a franchise.
"The Fifth Estate" had a rising star -- Benedict Cumberbatch -- a good director and a topical plot, but it hasn't paid off with audiences or many critics.
The just-released
"The Bonfire of the Vanities" (1990), starring Tom Hanks and directed by Brian DePalma, is testament to how the best-laid plans can go awry. Tom Wolfe's sprawling novel would seem to have the makings of a great movie, and on paper, the film's credits were all solid. But some miscasting and internal problems did "Bonfire" in, and it flopped with both critics and audiences.
"All the King's Men" (2006), a version of the Robert Penn Warren novel about a corrupt Southern governor, suffered from odd casting -- co-star James Gandolfini may have been a better fit for the lead than Sean Penn -- and sank quickly. The 1949 version, incidentally, won best picture.
"The Day the Earth Stood Still" starred Keanu Reeves in the Michael Rennie role. A talented cast, including Jennifer Connolly and Kathy Bates, couldn't save the film.
A remake of the 1951 classic, the 2008 version of
"Mars Needs Moms"
(2011) was based on a popular Berke Breathed children's book, but the screen version "was too effects-driven, and based on a rather frightening plot premise for a PG-13 audience: your mom will be abducted by Martians," says film historian Wheeler Winston Dixon. It made back less than one-third of its $150 million budget and scored just
37% on RottenTomatoes.com
.
"The Wolfman" (2010) had a terrific cast -- Benicio Del Toro and Anthony Hopkins were among the performers -- and was based on a surefire horror character. But a number of internal problems, including changing directors and reshooting the ending, doomed the result.
"John Carter" (2012) was expected to be a huge hit. Instead, it was a divisive failure. Even the marketing was questioned: the original Edgar Rice Burroughs character was "John Carter of Mars," but the "Mars" part was cut because it was thought to turn off women.
"The Postman" (1997), based on an award-winning novel, proved to be a blockbuster too far. "Goofy and pretentious," wrote Roger Ebert. Audiences agreed.
Kevin Costner had a huge success with "Dances With Wolves," and a qualified one with "Waterworld." But
"A Good Year" (2006), quite a bit. Critics thought it was too leisurely; audiences mostly stayed away. But the scenery was nice.
Oscar winner Russell Crowe. Oscar winner Ridley Scott. A bestselling book by Peter Mayle. What could go wrong? For the comedy
"The Fortune" (1975) starred Jack Nicholson and Warren Beatty. It was directed by Mike Nichols. The script was by Oscar winner Carole Eastman (under the pseudonym "Adrien Joyce"). But the throwback farce split critics and didn't appeal to audiences. Perhaps Eastman's name change should have been a clue.
"J. Edgar"
(2011), was a mild misfire. Among other things, the age makeup on Leonardo DiCaprio (as J. Edgar Hoover) and Armie Hammer (as Clyde Tolson)
came in for ridicule
. The film's expected honors never materialized, and the box office was so-so.
As a director, Clint Eastwood has had plenty of success, but for many
"The Great Gatsby"
has
stubbornly resisted being made into a great film
. The 2013 version got mixed reviews from critics, though it did well at the box office. The 1974 version, starring Robert Redford as Gatsby, carried very high hopes, but was strangely inert.
F. Scott Fitzgerald's classic novel
"Heaven's Gate" (1980), Oscar winner Michael Cimino's follow-up to "The Deer Hunter," had grand ambitions. Instead, it became the poster boy for directorial excess, including the sheer amount of film shot -- reportedly 1.3 million feet, or 220 hours. It's undergone some critical re-estimation, but not enough to overcome its reputation.
"Ishtar," has also improved with age. But at the time of release, the film suffered -- not least because of high expectations for a film starring Dustin Hoffman and Warren Beatty and directed and written by Elaine May.
Another symbol of excess, 1987's
"Cloud Atlas"
(2012) was one of those films that tried very hard to live up to its intricate source material -- in this case, David Mitchell's award-winning novel. The Wachowskis and Tom Tykwer directed a cast headed by Tom Hanks. Some critics thought it did well; others called it
the worst film of the year
. But worse for its backers, the film had a mediocre performance at the box office.
"Portnoy's Complaint" (1972) -- which starred "Columbus" actor Richard Benjamin and was written by Ernest Lehman -- was awful. "A true fiasco," wrote Roger Ebert.
Something about Philip Roth's work tends to resist first-rate moviemaking. OK, "Goodbye, Columbus" (1969) was a success, but "The Human Stain" (2003) was earnest at best, and
"Always" (1989), with Richard Dreyfuss, Holly Hunter and Audrey Hepburn, was a remake of 1943's "A Guy Named Joe." The general critical view was that it was unexceptional, and though it had a profitable box office run, it was no blockbuster.
Even Steven Spielberg misses the bulls-eye from time to time.
"The Golden Compass" (2007), didn't measure up to Philip Pullman's book -- but that was the least of its problems. Pullman's anti-religious themes were blunted and the film tried to cram a lot into its 113 minutes. Interestingly, it was a huge hit in Europe -- but not enough to prompt any studio from taking on the second and third books of Pullman's "His Dark Materials" trilogy. Not yet, anyway.
A Nicole Kidman film with big ambitions and a blockbuster budget,
Movies that missed
Movies that missed
Movies that missed
Movies that missed
Movies that missed
Movies that missed
Movies that missed
Movies that missed
Movies that missed
Movies that missed
Movies that missed
Movies that missed
Movies that missed
Movies that missed
Movies that missed
Movies that missed
Movies that missed
Movies that missed
Movies that missed
STORY HIGHLIGHTS
Even movies that seem to have everything, going for them have flopped
Movies have so many moving parts that they're always risky
With so much money involved, studios want to play it safe
(CNN) -- On the surface, "The Counselor" looked promising.
The film had a number of notable stars, including Brad Pitt, Penelope Cruz, Javier Bardem and Michael Fassbender. It was directed by Ridley Scott, of "Gladiator" and "Blade Runner" fame. The script was by the renowned Cormac McCarthy, who wrote the book "No Country for Old Men" (which won Bardem an Oscar for his performance in the movie version). And it was an evocative tale of crime and corruption -- an easy sell at the box office.
Right?
Not quite.
Like "The Fifth Estate" the week before -- another film with gold-plated credits -- it was given mixed reviews by critics and did poorly with audiences. "A casually violent and pretentious slog," wrote USA Today's Claudia Puig. "Perhaps director Ridley Scott should have turned over the reins to whoever edited the trailer."
How could a movie that had so much going for it go so wrong?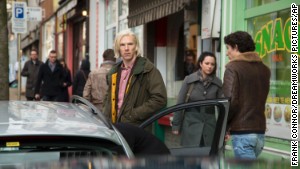 Benedict Cumberbatch plays WikiLeaks founder Julian Assange in "The Fifth Estate." The film has performed poorly.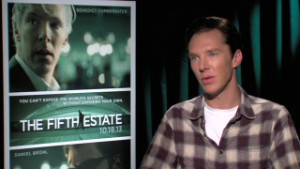 Movie Draws Ire of Julian Assange
It's actually not that uncommon, points out film historian and filmmaker Wheeler Winston Dixon, a professor at the University of Nebraska-Lincoln. For all the money invested by studios, for all the talent and smart ideas and marketing savvy and focus groups, sometimes movies just don't work.
"It's always a crapshoot because there are so many factors you don't know about before you're going into something," he says. "Even with all the elements in place, there's always an element of chance."
Pressure all the way around
Studios hate chance. Movies are an art form, but they're also a business, and the idea is to turn a profit so you can make more movies.
Just recently, stories have cropped up about Warner Bros.' nervousness over the hit "Gravity." Director Alfonso Cuaron told io9.com that the studio suggested having flashbacks, giving Sandra Bullock's character a love interest and concluding the film with a rescue helicopter.
And why not? Cuaron was working with unproven technology, and Warner Bros. was investing tens of millions of dollars.
5 things that could never happen in 'Gravity'
There's plenty of pressure all the way around, says Michael C. Smith, a filmmaker and instructor. Nowadays, given the make-or-break circumstances of big-budget films, studios even schedule release dates well in advance and have huge franchise expectations. Woe to the film that runs into deadline trouble.
"There's often a pressure that gets put on particularly big, high-profile films that, if they move a release date, there's a sign that there's a problem with the film," Smith says.
Sometimes the simple blessing of time can fix problems, he observes: The release date for "Titanic" was pushed back, giving director James Cameron more time, and what was gossiped about as a disaster waiting to happen turned into one of the most successful films in Hollywood history.
More often, the seeds of destruction are planted much earlier. A film has hundreds of moving parts, from performers and directors to editors, marketers and technical staff. It may have the right actors but the wrong roles. It may have a good director who's wrong for the material. It may have a promising script with third-act problems. Somebody's ego -- or many people's egos -- may get in the way.
You never know.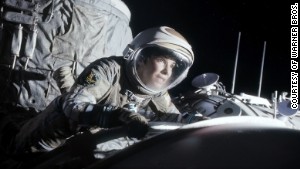 Among the suggestions for "Gravity": a love interest and a rescue helicopter.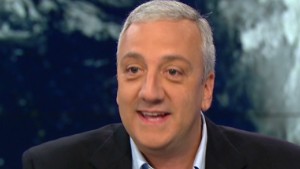 Astronaut says he loved 'Gravity'
A classic case -- so classic it produced a whole book, Julie Salamon's "The Devil's Candy" -- is the 1990 film version of Tom Wolfe's novel "The Bonfire of the Vanities."
Wolfe's 1987 novel, about a philandering Wall Street trader who becomes enmeshed in a New York scandal, dominated best-seller lists and was considered surefire Hollywood material. In turn, Hollywood gave it some of the medium's best and brightest: director Brian DePalma, screenwriter (and Pulitzer Prize-winning playwright) Michael Cristofer, stars Tom Hanks, Melanie Griffith and Bruce Willis, all at a late-'80s peak.
But in retrospect, there were problems. Hanks wasn't a good fit for the trader. (Wolfe himself envisioned Chevy Chase, who had actually grown up among upper-class New Yorkers, though it's an open question whether Chase could have pulled off the performance.) The studio offered Willis after his part, as a muckraking journalist, was turned down by others. Cristofer's cynical ending was changed after poor testing.
Despite all this, DePalma has said "nobody realized it was going wrong when we were making it."
The story does not end well. The film tanked with critics and audiences.
Casting directors: The unsung heroes of Hollywood
'7,000 opportunities to mess up'
Hindsight, of course, is 20-20, and "what works" is in the eye of the beholder.
Some sloppy films do bang-up business at the box office, which makes the studio (and presumably everybody else) happy; other films, hailed as great, fall flat with audiences.
Director Allen Baron, who made the classic 1961 noir "Blast of Silence," points out that sometimes it's all a matter of timing.
"Bonnie and Clyde," the 1967 classic with Warren Beatty and Faye Dunaway, was originally dumped in drive-ins and lower-tier theaters, and many critics were appalled by the violence. But Beatty, who also produced the film, asked the studio for another chance -- and this time the film, thanks to some positive reviews and even better word-of-mouth, became a smash.
"(Filmmaking is) in some ways a clumsy process, because of all the variations involved -- and all the people involved," he says. He's particularly down on the executives, who "make opinions that won't cost them their job and at the same time won't further the film they're expected to release properly."
Besides, says Dixon, chance may work in your favor. He observes the famed 1931 gangster film "The Public Enemy" was originally cast with James Cagney and Edward Woods in each others' roles. Director William Wellman realized the casting was wrong and changed it around, essentially making Cagney's career (and ending Woods').
For that matter, if Steven Spielberg wasn't having so much trouble with Bruce the mechanical shark, he wouldn't have shot 1975's "Jaws" so cleverly, saving the beast for key moments. If Bruce had worked properly, the special effects may have taken over and "Jaws" may have lost its suspense.
Yes, nobody sets out to make a bad film, as the old saying goes. But given all the variables, it's a wonder so many films work as well as they do.
"It's a tall order to make an audience believe and go with a story every moment of a film," says Smith. "If you lose the audience for one second, you can lose them for the rest of the film. There are 7,000 seconds in a feature, so you have 7,000 opportunities to mess up."