STORY HIGHLIGHTS
NEW: The victim's brother says he would oppose Skakel's release
Skakel seeks a bond less than $500,000 cash or surety
Skakel's motion says he won't flee and he has close contact with a 14-year-old son
The prosecutor plans to appeal ruling giving Skakel a new trial
(CNN) -- A day after he won a new trial in the murder of a 15-year-old girl, Michael Skakel, the nephew of Robert and Ethel Kennedy, filed a bond motion Thursday asking he be released from prison pending a second trial's outcome.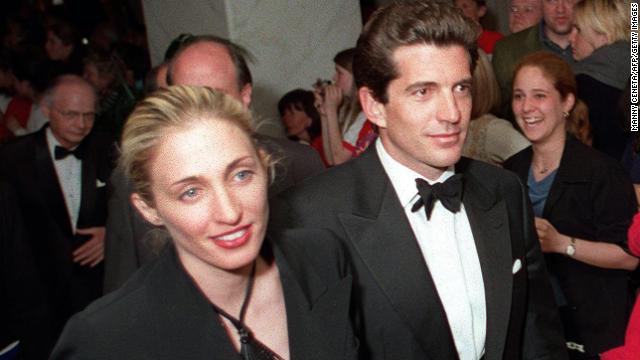 Fifteen years ago, on July 16, 1999, John F. Kennedy Jr. and his wife, Carolyn Bessette-Kennedy, died in a plane crash off the coast of Martha's Vineyard in Massachusetts. Her sister was also aboard the plane. The tragedies the Kennedy family has faced have become part of American history. Click through to see other moments of tribulation for the family.
A Connecticut judge last year ordered a new trial for Kennedy cousin Michael Skakel, who was sentenced to 20 years to life in prison in 2002 for the 1975 killing of his teenage neighbor, Martha Moxley. Skakel is the nephew of Ethel Skakel Kennedy, the widow of the late Sen. Robert F. Kennedy. He has been fighting for years to overturn his conviction.
Mary Kennedy, right, from whom Robert F. Kennedy Jr. filed for divorce in 2010, was found dead on May 16, 2012. A medical examiner said she died of asphyxiation due to hanging. She was 52.
Members of the Kennedy family attend U.S. Sen. Ted Kennedy's funeral in August 2009. Two years later, his daughter, Kara Kennedy, died of a heart attack after her daily workout. She is shown being embraced by her daughter, Grace, at right.
Michael Kennedy, one of RFK's 11 children, died in a skiing accident in Aspen, Colorado, in 1997. The father of three had suffered an onslaught of negative publicity over an alleged affair with a family babysitter. No charges were filed.
David Kennedy, another son of RFK, died in 1984 of a drug overdose in a hotel after being ousted from the family vacation home in Palm Beach.
Joe Kennedy, the eldest son of RFK, was involved in a 1973 car accident that left a female passenger paralyzed for life. He later served as a Massachusetts congressman and considered a bid for governor but decided against it, citing family troubles.
Sen. Ted Kennedy drove a car off a bridge on Massachusetts' Chappaquiddick Island after a party in 1969. Aide Mary Jo Kopechne died in the accident. He is shown wearing a neck brace at her funeral. Controversy over the incident effectively ended his presidential aspirations.
While campaigning for the Democratic Party's presidential nomination, Sen. Robert F. Kennedy was assassinated in June 1968.
In 1964, Ted Kennedy suffered a broken back when his private plane crashed in Southampton, Massachusetts. Indiana Sen. Birch Bayh also survived the crash, but the pilot and one of Kennedy's aides were killed.
President John F. Kennedy was assassinated during a motorcade in Dallas on November 22, 1963. He was 46.
At just 28, Kathleen Kennedy died in a plane crash in 1948. She had married William John Robert Cavendish, the Marquess of Hartington, who was killed in World War II.
Joseph P. Kennedy Jr., the eldest son of Joseph and Rose Kennedy, died at 29 in a plane crash during World War II.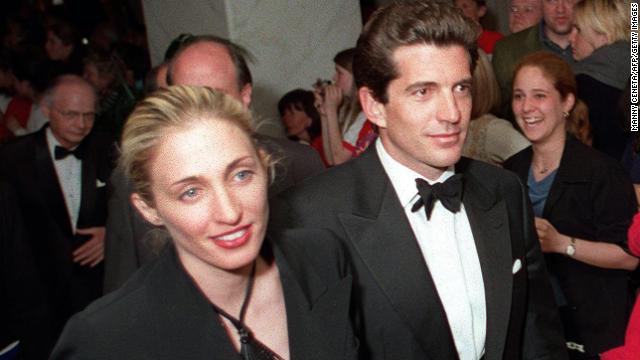 Photos: Kennedy family woes
The motion asks the court to set a bond in an amount "no greater than $500,000 cash or surety."
Skakel, 53, who has spent more than a decade behind bars, is accused of killing Martha Moxley with a golf club in 1975. Twenty-seven years after her death, he was convicted and sentenced to 20 years to life in prison.
For years, Skakel fought unsuccessfully for his conviction to be overturned. On Wednesday, a Connecticut judge ordered Skakel's conviction to be set aside, ruling that the defense in the 2002 trial had been inadequate.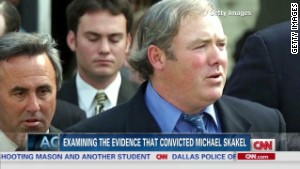 What evidence incriminated Skakel?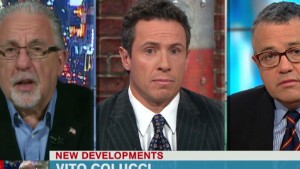 Michael Skakel could walk free soon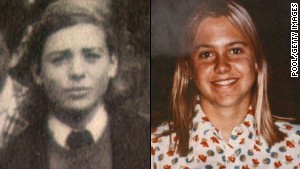 Moxley's mom: Skakel convicted himself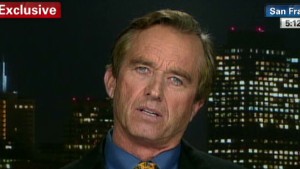 RFK Jr. accuses CNN analyst of bias
State's Attorney John Smriga said prosecutors planned to appeal the ruling.
Skakel poses no flight risk and has maintained strong ties to the community throughout his imprisonment, his motion argued.
Skakel has a 14-year-old son "with whom he maintains close contact and has remained actively involved in his rearing, to the extent possible from prison," the motion said.
His continued incarceration isn't "necessary to protect" the public or the Moxley family, which now resides outside of Connecticut, court papers said.
Skakel would agree to electronic monitoring upon release from prison, the motion said.
Prior to his trial, Skakel voluntarily surrendered to authorities in January 2000, and when he was released on bond after that arrest, "he never failed to attend court," the motion said.
John Moxley, Martha Moxley's brother, told CNN Thursday that he still believes that Skakel is guilty and would be opposed to his release from prison.
"My mother and I wouldn't be in favor of bail, but you know, the reality is, we have no control over it," Moxley told CNN's "AC360."
"And I can't let myself get consumed, and my mother's not going to get consumed, by stuff that's out of our control. ... If it comes to a trial, we'll be there supporting the state of Connecticut."
Moxley's body was found in 1975 after a night of partying with Skakel, his older brother Tommy and other teenagers in an affluent gated community in Greenwich, Connecticut.
Authorities said she was bludgeoned and stabbed to death; a broken golf club was found near her body.
The case languished for more than two decades.
A series of books on the high-profile crime renewed interest, leading to new tips and a new suspect in January 2000: Skakel, who was 15 at the time of the killing.
Skakel has always proclaimed his innocence.
But a jury convicted Skakel of murder on June 7, 2002. He is behind bars at the MacDougall-Walker Correctional Institution in Suffield, Connecticut.
CNN's Catherine E. Shoichet contributed to this report.