22,000 pounds of meat recalled; possible Listeria
updated 12:38 PM EDT, Wed October 23, 2013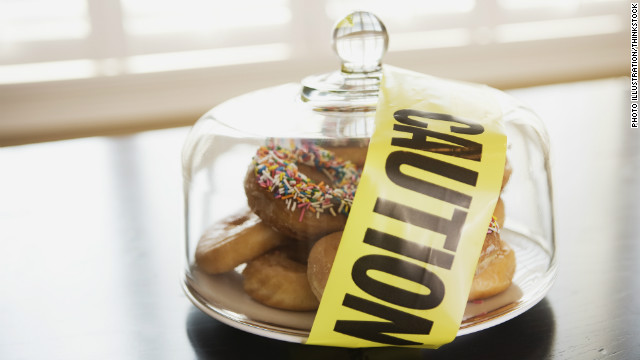 The Centers for Disease Control and Prevention estimates that 48 million people suffer from foodborne illnesses each year in the United States. Stay safe by following these steps outlined by the Food and Drug Administration:
Clean properly: Wash all produce thoroughly with water and/or a vinegar solution before eating. Make sure also to wash your hands and everything else that comes into contact with food. This includes kitchen utensils, cutting boards, countertops, tableware and cookware. Wash your hands thoroughly with warm water for at least 20 seconds before touching food, after handling uncooked meat or produce, and after eating. Make sure you also wash your hands between preparing each type of food.
Separate your food: Keep uncooked food from contaminating other food with dangerous bacteria. Separate raw meat, poultry, fish and produce from one another and other foods. Use separate cutting boards for meat and vegetables, or thoroughly clean the cutting board before using it to prepare a different food.
Separate your utensils: Be careful not to use the same utensils to prepare different foods without first cleaning the utensils. Finally, don't use the same utensils or dishware for both uncooked and cooked food without cleaning them first.
Cook food properly: Keep food out of the danger zone by cooking it thoroughly. The danger zone is where germs thrive, between 40 degrees and 140 degrees Fahrenheit. Make sure you cook food to at least 140 degrees to kill harmful microorganisms.
Check the temperature: Check your food's internal temperature with a food thermometer, but be careful not to contaminate food with a dirty thermometer. Make sure you clean the thermometer as you check each item. A food thermometer is the only way to know if your food is cooked enough. Simply cooking meat until it turns brown may not be an accurate indication of whether your food contains harmful bacteria. If you plan to keep food warm after cooking, make sure the internal temperature doesn't drop below 140 degrees Fahrenheit.
Chill: Keep foods cold and chill leftovers quickly. Check your refrigerator with a refrigerator/freezer thermometer to make sure the temperature is 40 degrees Fahrenheit or below, and make sure your freezer is 0 degrees or below. If you have leftovers or perishable foods, refrigerate or freeze them within two hours (only one hour if the surrounding temperature is above 90 degrees F). If you thaw frozen food, don't leave the food out at room temperature. Thaw the food in the refrigerator. If you need to thaw food quickly, place the food under cold running water or in the microwave. Then cook the food immediately.
Food safety tips
Food safety tips
Food safety tips
Food safety tips
Food safety tips
Food safety tips
Food safety tips
STORY HIGHLIGHTS
There are no reports of illnesses
Chicken and ham salad and potato salad are among recalled products
Listeriosis typically affects elderly, pregnant women, infants
(CNN) -- More than 22,000 pounds of chicken, ham and beef products are being recalled because of possible Listeria contamination, the U.S. Department of Agriculture said.
The products were sent to retailers and distributors in Alabama, Arkansas, Colorado, Florida, Illinois, Indiana, Iowa, Kansas, Kentucky, Louisiana, Michigan, Minnesota, Mississippi, Missouri, Nebraska, New Mexico, New York, North Carolina, North Dakota, Ohio, Oklahoma, Pennsylvania, Tennessee, Texas, Virginia, Wisconsin and Wyoming, the USDA said in a statement Tuesday.
They were also distributed in Canada, the Food and Drug Administration said. The recall covers about 109,000 cases of refrigerated ready-to-eat products.
The potential contamination was discovered by testing at the Canadian Food Inspection Agency, officials said. "A traceback investigation and follow-up testing by FDA at the facility determined there was potential cross contamination of products with Listeria monocytogenes from product contact surfaces."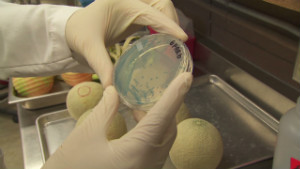 2012: Listeria outbreak mystery
No illnesses have been reported, according to the USDA and FDA.
Recalled products include several kinds of chicken salad, ham salad, barbecue beans with beef, and potato salad with bacon. They bear the establishment number EST. 13520 or P-13520 inside the USDA mark of inspection.
The packages will be marked with a use-by or best buy date and followed by a plant identifier code of 20, the FDA said. Consumers may take the product back for a refund or discard it.
A full list of products can be found on the FDA website.
The bacterium Listeria monocytogenes can cause listeriosis, a serious infection. Listeriosis typically affects older adults, pregnant women, infants and adults with compromised immune systems. Symptoms include fever and muscle aches, and sometimes diarrhea or other gastrointestinal problems. Other symptoms can include headache, confusion and convulsions. It can be treated with antibiotics.
Food poisoning: What you need to know