Venezuela recovers remains from wreckage of Missoni's plane
updated 10:31 AM EDT, Wed October 23, 2013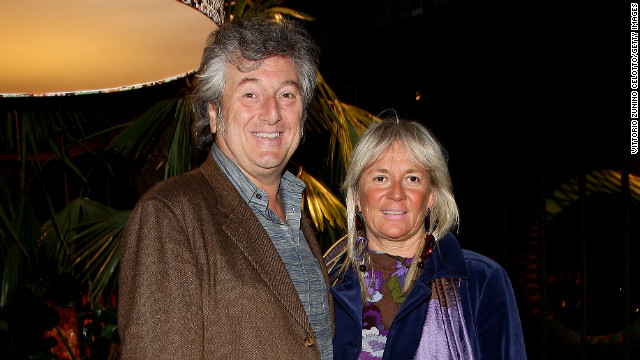 A small plane carrying Italian fashion director Vittorio Missoni and his wife, Maurizia Castiglioni, has been missing off the coast of Venezuela since Friday, January 4. The couple is pictured in Milan, Italy, in 2010.
From left: Vittorio, Rosita (his mother), Angela (his sister), Ottavio (his father) and Luca (his brother) acknowledge applause on the catwalk at the end of the Missoni collection during the last day of Milan's 2004 spring/summer fashion week on October 5, 2003. The show marked 50 years since the company was founded by Ottavio (nicknamed "Tai ") and Rosita and 50 years since they married. Vittorio Missoni and his siblings took over the brand in 1996.
Models walk down the runway at the Missoni show during Milan Fashion Week on February 23, 2005. The private company is based in Milan and one of the premier fashion houses.
Vittorio Missoni and his sister, Angela, pose with actor John Travolta at the Venice Film Festival in 2004.
A model walks the runway during Missoni fashion show during Milan Fashion Week on June 21, 2008. The high-end fashion label is known for its patterned knitwear and signature zigzag stripe.
Vittorio, his sister Angela and her daughter Margherita accept an award on the catwalk after their show during the Audi Fashion Festival in Singapore on May 13, 2011.
Missoni partnered with Target in 2011 to produce a more budget-friendly collection. A Target pop-up store is seen in New York on September 8, 2011.
Vittorio Missoni attends the Missoni Loves Leaves cocktail party during Milan Design Week on April 16, 2012. The Missoni brand has expanded from apparel to housewares, a fragrance line and a chain of hotels.
Italian fashion boss Missoni
Italian fashion boss Missoni
Italian fashion boss Missoni
Italian fashion boss Missoni
Italian fashion boss Missoni
Italian fashion boss Missoni
Italian fashion boss Missoni
Italian fashion boss Missoni
STORY HIGHLIGHTS
Investigators are still collecting information necessary to identify the bodies
Venezuela's attorney general says remains of five people have been recovered
Crews combed the wreckage site last week in three dives
(CNN) -- Venezuela's top prosecutor says divers have recovered the remains of five people from the wreckage of an airplane that Italian fashion mogul Vitorrio Missoni was flying in earlier this year.
Investigators are still collecting DNA samples and other information necessary to identify the bodies, Attorney General Luisa Ortega told reporters.
The plane disappeared on January 4 as it left the Caribbean archipelago of Los Roques for the international airport outside Caracas, about 90 miles away. Missoni, his wife, and four others -- including a pilot and copilot -- were on board. All are presumed dead.
Weeks after the small aircraft disappeared, a family spokeswoman said a bag from the plane had been discovered on the Caribbean island of Curacao.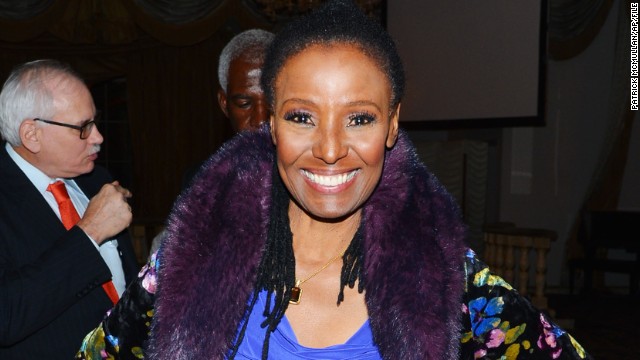 Former model and celebrated restaurateur B. Smith was reported missing on Nov. 26, 2014. Thankfully, the 65-year-old, who has Alzheimer's disease, was later found in a Manhattan diner.
Celebrated designer Gianni Versace was killed on July 15, 1997, allegedly by suspected mass-murderer Andrew Cunanan. Versace's sister, Donatella, took over the Versace company three months after he died. Ten years after Versace's death, Italy's fashion capital paid tribute to the slain fashion designer with a glittering ballet performance at Milan's La Scala opera house.
Famed fashion designer L'Wren Scott was found dead Monday, March 17, 2014 of an apparent suicide in her New York City apartment, a law enforcement official familiar with the investigation told CNN. Scott's creations were popular with Madonna, Christina Hendricks and other stars as well as the public who patronized her Banana Republic line introduced in late 2013. Scott was 49.
Fashion designer Michele Savoia, left, was found dead in New York's Hudson River on Sunday, February 16. He was 55. The designer built a career dressing himself and celebrity clients in vintage clothing from the 1930s and 40s. He had a flair for the dramatic and had worked on Broadway shows such as "Swing," "Promises, Promises" and "Evita."
Missoni director Vittorio Missoni and his wife, Maurizia Castiglioni, had been missing since the airplane they were in disappeared off the coast of Venezuela on January 4, 2013. A bag from the plane was later found on Curacao. With no other signs of the missing flight and passengers, Missoni's siblings showed the company's newest collection in their home town of Milan without him. The downed airplane was located near Key Carenero six months later and recovery efforts launched.
The heads of the upscale Dolce & Gabbana brand, Stefano Gabbana and Domenico Dolce, were both sentenced to one year and eight months in prison in Italy, for failing to pay 40.4 million euros in taxes to the Italian government. In addition to what they owe in taxes, they are to pay a fine of 500,000 euros. Their lawyer, Massimo Dinoia, said they plan to appeal the convictions, related fines and sentences.
"I love Hitler," was about the tamest thing John Galliano said in an anti-Semitic rant caught on tape in 2011. As a result, Galliano was fired from fashion giant Christian Dior and found guilty of making public insults based on origin, religious affiliation, race or ethnicity by a French court. In his trial, he said that alcohol and drugs were major factors, which he realized during a stint in rehab after he was fired.
British designer Alexander McQueen's technical skill as a tailor and boundless imagination at the helm of his own label made him one of his generation's most influential designers, despite earning the monicker "enfant terrible" and his penchant for controversy. Soon after his mother died in February 2010, McQueen took his own life. His former assistant, Sarah Burton, who was named head of McQueen's women's wear line in 2000, took over as creative director following his death. She went on to design Kate Middleton's royal wedding gown as well as sister Pipa's head-turning maid of honor dress.
French designer and Karl Lagerfeld's muse/protege Zahia Dehar shows collections in Paris, but she's also been embroiled in an underage prostitution scandal. In 2010, she was linked to a sex-for-money case that tarnished the reputation of one of France's most beloved soccer stars, Franck Ribery. (He allegedly paid for sex with her when she was under 18, which is illegal in France.) Another French soccer hero, Karim Benzema, was also alleged to have purchased her services while she was underage.
Fashion designer Anand Jon Alexander was convicted in 2008 of 14 counts including forcible rape and was sentenced to 59 years to life in jail. The Beverly Hills designer had been featured on "America's Next Top Model."
Tatler fashion director Isabella Blow had a knack for discovering British fashion talent, from milliner Philip Treacy and designer Alexander McQueen to models Sophie Dahl and Stella Tennant. She struggled with depression for many years and committed suicide in 2007 while she was stricken with ovarian cancer.
British supermodel Naomi Campbell was sentenced to a week of community service with the New York City Sanitation Department in 2007 after being convicted for throwing a cell phone at her housekeeper so hard that the woman required stitches. But mopping floors and picking up trash did not stop her from getting a case of air rage a couple of years later, which got her banned from British Airways and another 200 hours of community service and fines ordered by a British court.
In 2005, supermodel Kate Moss was in the papers, but not because of the clothes she was wearing. Photos were published in The Daily Mirror showing her apparently snorting cocaine. She was not charged with drug offenses, because of weak prospects for a conviction, but she was swiftly dropped from many advertising contracts.
Italian designer Gianfranco Ferre, a favorite of Hollywood stars Elizabeth Taylor and Julia Roberts, suffered a brain hemorrhage in 2007 and died soon after. Often called the "Frank Lloyd Wright of fashion" (he trained as an architect), Ferre became a fashion designer after college and was known for his voluminous and structured clothing as well as his use of innovative techniques.
Photographer Helmut Newton's career as an international glamor and fashion purveyor built him a legendary reputation. Known for his black and white photos of nude models and celebrities, his photos were often featured in Vogue and Elle magazines. He was killed in 2004 when he crashed his car in Hollywood at the age of 83.
In December 2002, actress and fashion darling Winona Ryder was sentenced to three years probation and 480 hours of community service for shoplifting from Saks Fifth Avenue. She was also ordered to pay more than $10,000 in fines and get drug and psychological counseling.
English fashion designer Ossie Clark (pictured here in 1972), spent the 1960s and '70s outfitting rock stars and celebrities like Mick and Bianca Jagger and Elizabeth Taylor. He was found murdered in 1996, stabbed to death by an ex-lover.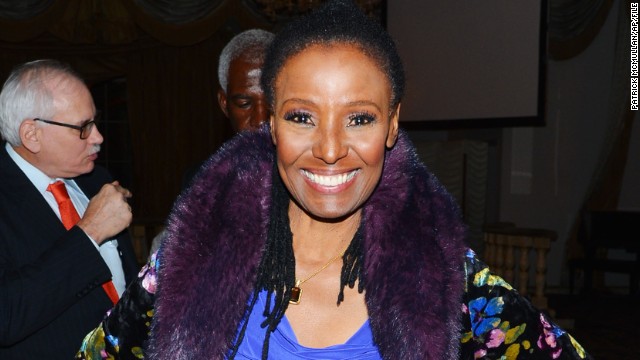 Shocking fashion tragedies and scandals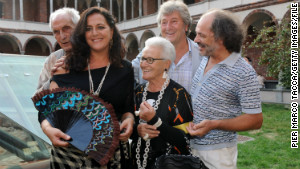 Missing fashion mogul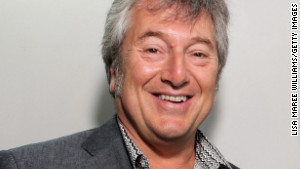 Fashion mogul's mysterious disappearance
Search teams spotted the wreckage in June, 13 nautical miles from Gran Roque island and nearly 250 feet underwater.
Crews combed the wreckage site last week in three dives to recover remains and other material from the wreckage, Ortega said. The attorney general met with family members of the Venezuelan victims of the crash on Monday to report on the progress of the investigation.
They extracted the remains of five bodies, she said, but could not obtain any samples from the sixth body because it was in a location that was difficult to reach.
Crews also recovered flight information, which will be used to determine what caused the plane crash, Ortega said.
Missoni, 58, ran the famed Missoni fashion house with his siblings, Luca and Angela. Neither sibling was on the plane.
The fashion house, which boasts such celebrity clients as Katie Holmes, Cameron Diaz and Nicole Richie, is a high-end label known for its patterned knitwear and signature zigzag stripe.
The private company, based in Milan, Italy, has estimated annual sales of between $75 million and $100 million.
The brand, created in 1953 as a knitwear workshop in Gallarte, Italy, has expanded from apparel to housewares, a fragrance line and a chain of hotels.
Missoni and his siblings took over the brand in 1996 with an eye toward marketing to a younger consumer.
The fashion house partnered with Target in 2011 to produce a more budget-friendly collection for the discount retailer, which caused Target's website to crash because of the high demand.
CNN's Joe Sterling, Alex Hunter and Jessica King contributed to this report.