STORY HIGHLIGHTS
Work cut out for budget conference committee
Members have only a few months to bridge partisan divide
D.C. politicians are playing nice -- for now
Washington (CNN) -- Catch your breath. And get ready for another fight. The next fiscal faceoff in Congress is likely to start in just over a week.
That's when the group of nearly 30 lawmakers charged with working out a budget plan for the government plans to hold its first meeting, Sen. Jeff Sessions, R-Alabama, told CNN after he and three other top congressional budget leaders sat down Thursday morning. Sessions is the ranking Republican on the Senate Budget Committee.
The group, known as a budget conference committee, is kicking into gear as part of the shutdown deal. If the conference committee agrees on key elements such as spending level and tax provisions, it would essentially do the heavy lifting and lower the chances of a shutdown connected to the next fiscal deadline, January 15, when current spending expires.
CNNMoney: When's the next debt ceiling showdown?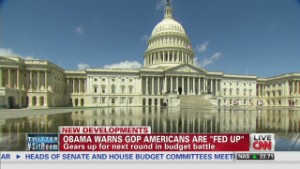 Obama warms up for next round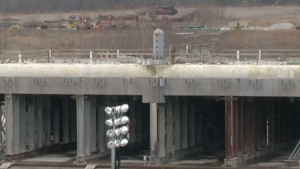 What's in the budget bill?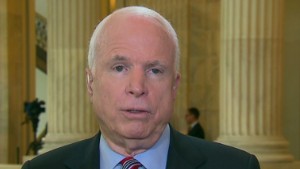 McCain: Government won't shut down again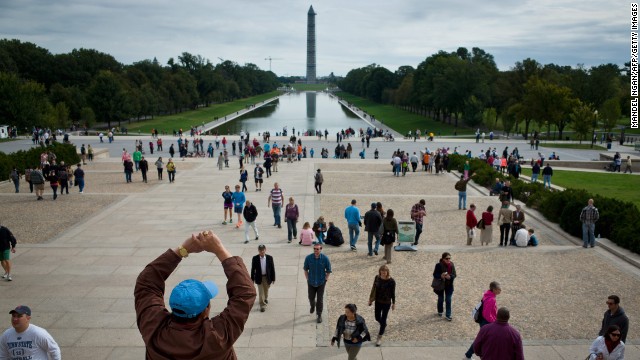 Tourists flock to memorials in Washington on Saturday, October 19, the first weekend after the end of the partial government shutdown. The Washington Monument and other landmarks across the country have reopened to the public after the 16-day shutdown. The government impasse ended when President Barack Obama signed a spending and debt ceiling agreement that Congress passed, averting a possible default.
The giant panda Tian Tian keeps schoolchildren entertained at the National Zoo in Washington on Friday, October 18.
A visitor checks out art in the Hirshhorn Museum and Sculpture Garden in Washington on Thursday, October 17.
The Smithsonian Institution's National Museum of American History on the National Mall is back in business October 17.
A U.S. park ranger helps a tourist at the Martin Luther King Jr. Memorial in Washington on October 17.
Park rangers are on duty at the Lincoln Memorial on October 17.
People line up for tickets to visit Alcatraz Island in San Francisco Bay on October 17.
Museum specialist Richard Doerner winds the historic timepiece known as the Ohio Clock outside the Senate chamber on October 17. The clock stopped during the 16-day shutdown when federal workers were furloughed.
Visitors to the U.S.S. Constitution walk up the gangplank for a tour in Boston on October 17.
Tourists gather at the Martin Luther King Jr. Memorial in Washington on October 17.
Visitors enter the Smithsonian Institution's Air and Space Museum in Washington on October 17.
A worker blows leaves away from the Russell Senate Office Building in Washington on October 17.
A tour guide leads tourists through the U.S. Capitol Rotunda on October 17.
A worker cleans the fountain at the National World War II Memorial in Washington on October 17. The Lincoln Memorial is in the background.
Barricades used to close the Martin Luther King Jr. Memorial during the shutdown lie dismantled October 17 in Washington.
Vice President Joe Biden greets Environmental Protection Agency workers with muffins at the Clinton Federal Building in Washington as they return to work October 17.
U.S. park ranger Richard Trott picks up closed signs at the Lincoln Memorial after it reopens October 17.
Washingtonians head to work near Pennsylvania Avenue on October 17 as federal workers return in force to their jobs after the shutdown.
U.S. Park Service workers remove a barricade from the Martin Luther King Jr. Memorial in Washington on October 17.
A National Park Service ranger takes down a notice about the government shutdown at the Liberty Bell Pavilion in Philadelphia on October 17.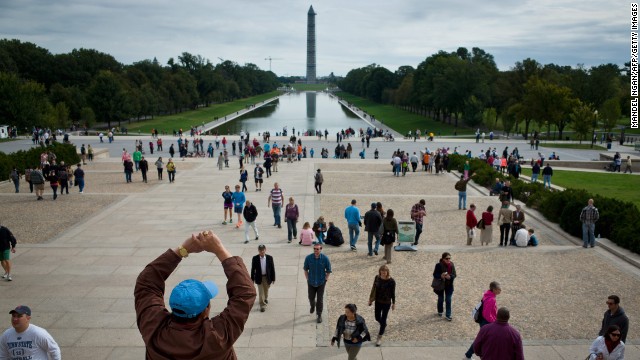 Photos: Government back in business
But that won't be easy.
The House and Senate each passed vastly different budget plans earlier in the year and Wednesday, Republicans and Democrats agreed to try and work out the differences in a traditional way -- a conference committee. Sessions said leaders want to start meeting as soon as the Senate returns October 28. The conference committee has until December 13 to come up with an agreement.
Obama wants new approach after shutdown
Hours after the bitter shutdown fight ended, the four top leaders on the House and Senate budget committees walked out of a meeting -- each wearing a smile and sounding notably warmer than weeks past.
"We want to look for ways to find common ground," said House Budget Chairman Paul Ryan, R-Wisconsin. "Our goal is to do good for the American people."
The others echoed the "common ground" theme.
"We believe there is common ground in showing the American people that Congress can work," said Senate Budget Chairman Patty Murray, D-Washington.
The examples of common ground were broad goals: a stronger economy, more jobs, a smaller deficit. The vast differences over how to accomplish those things were not mentioned, but have stymied Congress for years, including the high-profile and failed "super committee in 2011.
Why would this group succeed?
"The super committee's goals were much larger," said Murray, who co-chaired the panel. "(Our challenge) is to have a reconciliation between the House budget and the Senate budget."
Hagel warns of more uncertainty after budget deal
In other words, the super committee aimed to come up with a long-term "big deal" for a decade or more. This budget conference committee could tackle some long-term items such as entitlement reform, but Murray said for now they mostly hope to outline spending and revenue for the next year or two.
15 winners and losers from the shutdown crisis
Still, the differences are wide as the conference committee tries to develop its blueprint for spending.
The Democratic Senate budget would spend at higher levels. The Republican House budget would cut more and significantly rework Medicare. Adding to the sense of contrast, Ryan and Sessions were among the Republicans who voted "no" Wednesday for the shutdown deal that Murray had championed.
At a later news conference, House Democratic Leader Nancy Pelosi seemed to express skepticism. "Senator Sessions and Paul Ryan did not vote for the bill last night. They did not vote for this bill that takes us to the table. .. so I think it will be interesting to see what that means."
For his part, Ryan pointed to a separate statement he made about the Wednesday vote, in which he said he objected to spending levels in the deal but was looking forward to a conference committee.
The divide is stark, as Murray recognized.
"Chairman Ryan knows I'm not going to vote for his budget. I know that he's not going to vote for mine," she said. "We are going to find the common ground between our two budgets that we both can vote on."
The conference committee marks a return to so-called "regular order," the more normal operating procedures in Congress. But "regular order" has been highly irregular in recent years. The last successful budget conference committee was in 2009.
That truth came out for just a moment Thursday.
"There's a number of things I know we can agree on," Sessions started. Then he seemed to rethink and dilute his optimism, " I don't want to raise expectations (beyond) reality, but I think there are things we could do."
Five stories you might have misses as the debt ceiling loomed