Why 'Fifty Shades' lost its Grey: With Charlie Hunnam out, what's next for the movie?
updated 11:55 AM EDT, Tue October 15, 2013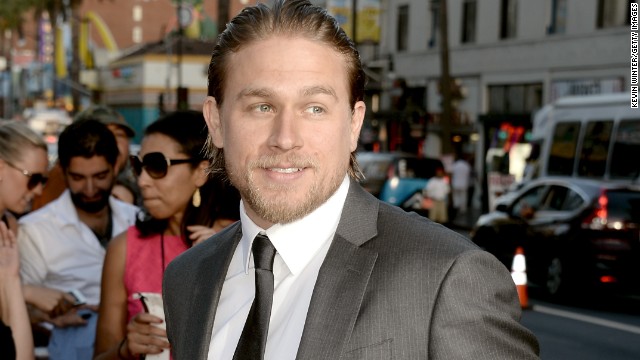 OK "Fifty Shades of Grey" fans, it looks like some of you have gotten your wish. Charlie Hunnam
will not be playing
Christian Grey in the big-screen adaptation of E.L. James' best-selling novel. You can once again start fantasizing about who might snag the role instead. Here are a few names that have come up.
Lots of people believed "White Collar's" Matt Bomer would have made a great Christian Grey. (The actor appears as a stripper in "Magic Mike," so we figured he'd be down for some on-screen BDSM.)
Garrett Hedlund steamed up the screen in "Tron: Legacy" and "Troy." He definitely has the looks for the role.
The devilish look of Ian Somerhalder has served him well on the TV series "The Vampire Diaries." He could bring that to the role.
Need we plead our case for Ryan Gosling?
With "The Hunger Games" under his belt, Wes Bentley could have taken on the role.
He's shown his range from "This Means War" to "People Like Us," so we know Chris Pine could have taken on Grey.
If new dad Chris Hemsworth isn't too busy wielding Thor's hammer to take part, he could have easily stepped into Grey's shoes.
Casting 'Fifty Shades of Grey'
Matt Bomer
Garrett Hedlund
Ian Somerhalder
Ryan Gosling
Wes Bentley
Chris Pine
Chris Hemsworth
STORY HIGHLIGHTS
Some fans were excited Charlie Hunnam is out of "Fifty Shades"
Universal/Focus is scrambling to recast the role
An announcement of new actor is imminent
(EW.com ) -- On Saturday, the Internet lit up with the breathless all-caps news that Charlie Hunnam would no longer be playing the dashing if psychologically damaged billionaire Christian Grey in the big-screen adaptation of "Fifty Shades of Grey."
Some of best-selling author E L James' readers were ecstatic, as it meant their dream casting for fan favorites like Matt Bomer or Ian Somerhalder might have life yet. But it was a gut punch to Universal/Focus, which is scrambling to recast a beloved role and still keep to their mid-November production start.
In the official studio statement, blame was placed on Hunnam's "immersive TV schedule, which is not allowing him time to adequately prepare." This sounds dubious though, as his FX drama "Sons of Anarchy" was always scheduled to wrap production on its sixth season on Oct. 22. One source close to the actor says Hunnam had serious reservations about the script, a possibility made more interesting by the recent news that the studio had brought on Notes on a Scandal writer (and friend to director Sam Taylor-Johnson) Patrick Marbe to give the "Fifty Shades" script a polish. We're also hearing that Hunnam just second-guessed his willingness to bear the weight of such a popular franchise and accept the tidal wave of fame it would surely bring. (His reps didn't return requests for comment.)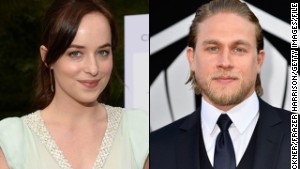 He's out as Christian Grey
For now, the November production date stands, so an announcement must be imminent. Until then, the wait for fans is sweet torture.
See the original story at EW.com.
CLICK HERE to Try 2 RISK FREE issues of Entertainment Weekly
© 2011 Entertainment Weekly and Time Inc. All rights reserved.