STORY HIGHLIGHTS
NEW: Leaders could say "something nice" to soothe markets, Democratic aide says
Spokesmen: Sen. Reid and Sen. McConnell resume talks to end the standoff
The GOP-led House's vote to end shutdown, raise debt ceiling called off
Obama says House Speaker Boehner can't control his own caucus
Jake Tapper has the latest breaking news on the shutdown on "The Lead" at 4 p.m. ET and a special report "Shutdown Showdown" at 11 p.m. ET on CNN.
(CNN) -- After 24 hectic hours, Congress was back where it started Tuesday night -- with Republicans and Democrats in the Senate near a deal to end to the U.S. budget standoff, while House Republicans can't agree among themselves.
Meanwhile the U.S. government is creeping closer to potentially defaulting on its debt, something the Treasury Department says will happen Thursday if there's no pact to hike the nation's borrowing limit. To this point, the Wall Street bond-rating firm Fitch has warned of a downgrade of gold-plated U.S. bonds, citing the default risk from "political brinkmanship."
The economic nightmare from the possible debt default could compound the pain tied to the ongoing partial government shutdown, which enters its 16th day on Wednesday.
The political bickering, and lack of progress, has been going on even longer.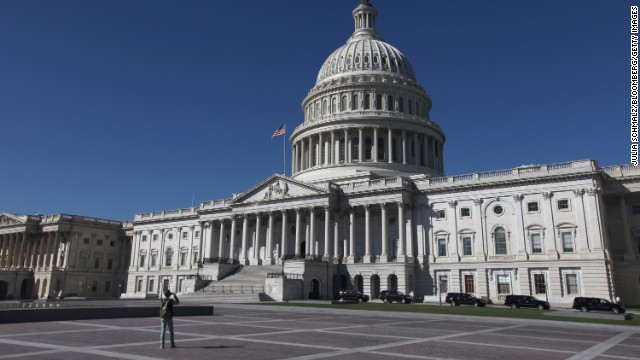 The game is the same, but many of the players have changed. Congress and the president are facing off in another supreme spending showdown. This last happened in 2011, when Congress avoided a shutdown by passing a spending measure shortly after the midnight deadline hit. Who controls what happens this time? Take a look at the key players who will determine how this fight ends. -- From CNN Capitol Hill Reporter Lisa Desjardins. CNN's Deirdre Walsh and Ted Barrett contributed to this report.
Rep. Mark Meadows, R-North Carolina -- The architect. During Congress' August recess, the tea party-backed freshman wrote to Republican leaders suggesting that they tie dismantling Obamacare to the funding bill. Though initially rejected by GOP leadership, 79 of Meadows' House colleagues signed on to the letter, which quoted James Madison writing in the Federalist Papers, "the power over the purse may, in fact, be regarded as the most complete and effectual weapon ... for obtaining a redress of every grievance."
Speaker John Boehner, R-Ohio -- The coach. He'll make the key play call. The top Republican leader in the land may be the most important player in the days immediately before a possible shutdown. Boehner could decide whether to push through the Senate's version of a spending bill and keep government running, or he could float a third version with some other Republican wish list items in it. If he takes the second option, Boehner could risk a shutdown but could also force the Senate into a tough position: give House Republicans something or send federal workers home. Timing on all this will be critical.
Sen. Ted Cruz, R-Texas -- The revolutionary or rabble rouser, depending on your viewpoint. The tea party firebrand could lead a long filibuster on the Senate floor, delaying passage of a spending bill until just one day before the deadline on Monday, September 30. Cruz has stoked the anti-Obamacare flames all summer, but recently angered fellow Republicans by openly saying that the Senate does not have the votes to repeal the health care law.
Sen. Marco Rubio, R-Florida -- Senator to watch. The potential presidential candidate has been one of three senators (Cruz and Mike Lee, R-Utah, being the others) pushing to use the government shutdown debate as a way to repeal or defund Obamacare. But watch his actions and language as a shutdown nears to see if he digs in or if downshifts at all.
Sen. Harry Reid, D-Nevada -- The man steering the ship in the Senate. Master at using Senate procedure to his advantage, Reid is the main force in controlling the voting process in the chamber and ensuring that an attempted filibuster by tea party-types fails. The majority leader will be a primary negotiator if we reach phase three, if the House does not accept the Senate spending bill.
Sen. Mitch McConnell, R-Kentucky -- If Reid steers the ship, McConnell controls the headwinds. Which is good news for Reid, at least initially. The Republican leader and several of his members say they will vote against Cruz's filibuster and in favor of a spending bill with no limits on Obamacare. Meaning, in favor of a bill that just funds government. McConnell generally has been leery of running into a shutdown or default. In fact, one legislative method for avoiding default is named after him.
Sen. Patty Murray, D-Washington -- The consigliore. Murray, center, does not seek the outside limelight, but the Senate Budget Committee chairwoman is a major fiscal force behind the scenes on Capitol Hill. Known by fellow Democrats as a straight shooter, she is also an experienced negotiator, having co-chaired the laborious, somewhat torturous and unsuccessful Super Committee.
Rep. Tom Graves, R-Georgia -- The new militia leader. The freshman congressman from Georgia, second from right, is one reason the debate has reached this point. Graves led the charge that blocked the original proposal by House Republican leaders. That would have kept government funded and had a detachable portion on Obamacare. Instead Graves and other conservatives forced their leaders to pass a spending bill with a mandatory defunding of Obamacare.
Rep. Peter King, R-New York -- The blunt statesman. King is outspoken against many tea party tactics, calling the move to tie Obamacare to the must-pass spending bill essentially a suicide mission and Cruz "a fraud." He is pushing for Republicans to accept a more "clean" spending bill that can pass the Senate and avoid a shutdown.
Thomas Donohue, president and CEO of the U.S. Chamber of Commerce -- The heavy. Donohue is known for his deep connections and his aggressive lobbying on behalf of business. He and the Chamber are urging Republican lawmakers to avoid a shutdown. The Chamber is an important political backer for conservatives, but has had mixed success with the current Congress, locking in firm anti-tax positions but unable to push through immigration reform so far.
Michael Needham, president of Heritage Action -- The driving force. Needham runs the political offshoot of the conservative Heritage Foundation and has been unrelenting in urging lawmakers to repeal Obamacare. He has told Republicans not to fear a potential shutdown, saying they would suffer more politically from allowing Obamacare to continue.
President Barack Obama -- The campaigner and CEO. Expect the president to use his podium more as a shutdown nears, aiming at public opinion as Democrats in Congress position themselves. If House Republicans send back a new proposal close to the September 30 deadline, the president and Democrats will have to decide what move to make next.
Rep. Eric Cantor, R-Virginia -- The powerful lieutenant. Cantor, the House Republican No. 2, is much more closely allied with conservatives and tea party members in the House than is Speaker Boehner. The two have not always agreed on every strategy during potential shutdown debates, but have been in public lockstep during the current go-around.
Rep. Nancy Pelosi, D-California, and Steny Hoyer, D-Maryland -- Players on deck. The top two House Democrats are mostly watching and waiting. But they will play a critical role once Boehner decides his next move. They could either bring Democratic votes on board a deal or be the loudest voices against a new Republican alternative. Hoyer will be interesting to watch; he has strongly opposed both the House and Senate plans as cutting too much in spending.
Rep. Kevin McCarthy, R-California -- The numbers guy. McCarthy, the House whip, has the tricky job of assessing exactly where Republican members stand and getting the 217 votes it takes to pass a bill in the chamber. He is known for his outreach to and connection with many of the freshmen House members who align with the tea party.
Rep. Paul Ryan, R-Wisconsin -- Member to watch. The vote of the House budget chairman and former vice presidential nominee is an important signal both within Republican ranks and to the public at large. Ryan has voted against some funding measures in the past, including the emergency aid for Superstorm Sandy recovery. But he was a "yes" on the last extension of the debt ceiling.
Rep. Ileana Ros-Lehtinen, R-Florida -- Another member to watch. A former committee chairwoman (Republican rules have term limits for committee chairs), Ros-Lehtinen knows House politics and procedure inside out. Depending on the issue, she has been described as a conservative or moderate, and occasionally as a libertarian.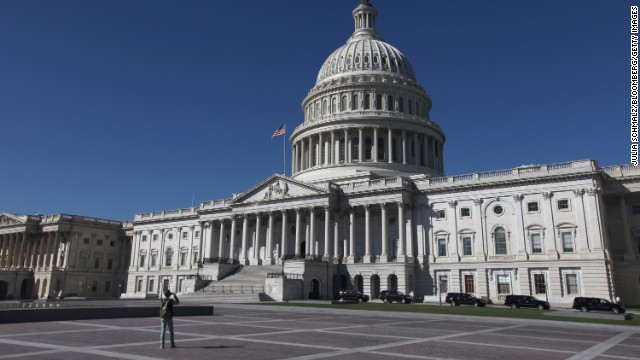 Photos: Key players in the shutdown debate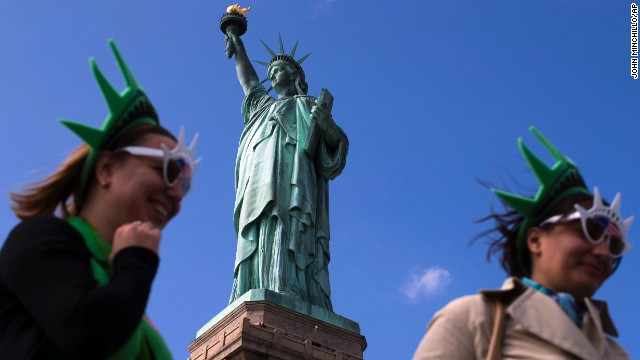 The Statue of Liberty looms over visitors below on Liberty Island in New York Harbor on Sunday, October 13, 2013. The statue was closed to the public by the federal government's partial shutdown that began October 1, 2013, but reopened Sunday after the state of New York agreed to shoulder the costs of running the site during the shutdown.
Empty tables overlooking Seal Rocks are seen inside the closed Cliff House on Wednesday, October 9, in San Francisco. The 150-year-old oceanside icon was ordered closed by the National Park Service for the duration of the partial government shutdown, leaving most of the restaurant's 170 employees without work.
Boaters gather to protest the closure of Everglades National Park waters on October 9 near Islamorada, Florida. About a third of the 2,380-square-mile park encompasses Florida Bay and has been closed to Florida Keys guides and recreational fishermen since October 1.
A camping party at the Dolly Copp campground in Gorham, New Hampshire, on October 9 is told that the park will close on Thursday, October 10, at noon. The privately run campground in New Hampshire's White Mountains National Forest was forced to close ahead of the lucrative Columbus Day weekend because of the federal government shutdown.
Rick Hohensee holds a "Fire Congress" sign near the House steps on Capitol Hill in Washington on Tuesday, October 8.
Officers stand at the base of stairs leading to the Capitol Rotunda on Monday, October 7.
Tourists take photos at a barricade blocking access to the World War II Memorial in Washington on Sunday, October 6.
River runners make camp in a dirt parking lot in Marble Canyon, Arizona, after being unable to access the Colorado River at Lee's Ferry on Saturday, October 5.
A closure sign is posted on the National Mall in front of the U.S. Capitol in Washington on Thursday, October 3.
Tourists take photos of the Statue of Liberty while riding a tour boat in New York Harbor on October 3. The statue is adminstered by the National Park Service and is closed as a result of the government shutdown.
A single security guard patrols the closed Lincoln Memorial in Washington on October 3.
A U.S. Capitol police officer walks past a statue of Gerald Ford in the rotunda on Tuesday, October 1. The Capitol is closed to tours because of the government shutdown.
Barricades around the World War II Memorial in Washington prevent people from entering the monument on October 1. The memorial was temporary opened to veteran groups who arrived on Honor Flights on a day trip to visit the nation's capital.
World War II veteran Russell Tucker of Meridian, Mississippi, stands outside the barricade as he visits the World War II Memorial in Washington on October 1.
World War II Veteran George Bloss, from Gulfport, Mississippi, looks out over the National World War II Memorial in Washington, on October 1. Veterans who had traveled from across the country were allowed to visit the National World War II Memorial after it had been officially closed because of the partial government shutdown.
A park ranger secures a road at the entrance to the Mount Rushmore National Memorial on October 1 in Keystone, South Dakota.
A visitor takes a picture of a sign announcing the closure of the Fort Point National Historic Site due to the partial government shutdown on October 1 in San Francisco, California.
Visitors to Independence National Historical Park are reflected in the window of the closed building housing the Liberty Bell, on October 1 in Philadelphia.
Hot Springs National Park employee Stacy Jackson carries a barricade while closing Arlington Lawn in Hot Springs National Park in Arkansas on October 1.
The Washington Monument is seen behind a chain fence in Washington, on October 1.
A National Park Service ranger finishes putting up a sign indicating all facilities at the Martin Luther King Historic Site are closed to the public in Atlanta, on October 1.
A Capitol police officer walks through the empty Capitol Rotunda, closed to tours during the government shutdown on Capitol Hill in Washington, on October 1.
An employee at the Springfield Armory National Historic Site in Springfield, Massachusetts, puts up a sign on October 1, to notify visitors that the site is closed because of a government shutdown.
A U.S. Park Service police officer stands at the closed Martin Luther King Jr. Memorial on the National Mall in Washington on October 1.
A man looks into the closed Smithsonian National Air and Space Museum in Washington on October 1.
A U.S. park ranger places a closed sign on a barricade in front of the World War II Memorial in Washington on October 1.
Park police and Park Service employees close down the Martin Luther King Jr. Memorial on the National Mall on October 1.
Members of the U.S. National Park Service close the Lincoln Memorial on the National Mall in Washington on October 1.
A U.S. park ranger posts a closed sign at the Lincoln Memorial on October 1.
People look at a sign announcing that the Statue of Liberty is closed in New York on October 1.
Fencing around the World War II Memorial prevents people from entering the monument on the National Mall in Washington on October 1.
A U.S. park service police officer stands guard at the entrance of the closed Lincoln Memorial on October 1.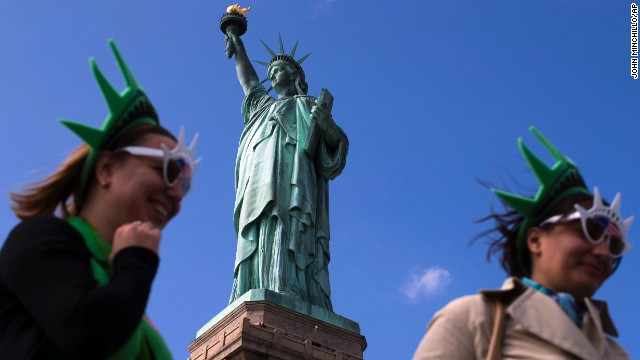 Government shutdown of 2013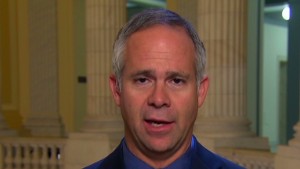 Huelskamp: Oct. 17th not drop dead date
What's changed in recent days is that, in the Senate at least, Democrats and Republicans are working together toward a resolution. Spokesmen for Sen. Harry Reid and Sen. Mitch McConnell -- their chamber's majority leader and minority leader, respectively -- said Tuesday night that negotiations had restarted to create legislation to fully reopen the government and raise the debt ceiling.
Senate staffers worked into the night drafting a framework bill, though no announcement is expected before Wednesday, McConnell spokesman Don Stewart said. Still, the movement is clearly positive.
7 crazy side effects from the shutdown
"Sen. Reid and Sen. McConnell ... are optimistic that an agreement is within reach," said Adam Jentleson, a spokesman for Reid.
And shortly after announcing around 10 p.m. Tuesday that the Senate was adjourning until noon Wednesday -- though this wouldn't preclude leaders from saying "something nice" before then to assuage financial markets, a Senate Democratic leadership aide said -- Reid sounded upbeat.
"We're in good shape," the Nevada Democrat said.
That optimism, as well as the bipartisan approach, is a far cry from what's happening in the House.
Sources said Tuesday that House Speaker John Boehner had been "struggling" to come up with enough votes among his own members for a GOP counterproposal to the Senate plan -- even though the Ohio Republican himself said "the idea of default is wrong."
Rep. Joe Barton, R-Texas, is among those Republicans who said he wouldn't back the measure being floated all day Tuesday, saying that it wouldn't get the 217 required votes to pass given that House Democrats have said they won't support it.
"There's no structural reform. There's no cost savings," he said. "It's just kick the can down the road another six weeks or two months."
And if the Senate does pass a bipartisan budget bill, it's no sure thing that legislation would pass the House, if GOP leaders even let it come up for a vote.
President Barack Obama -- who will meet Wednesday with Treasury Secretary Jack Lew -- called for House Republicans to "do what's right" by reopening government and ensuring the United States can pay its bills, telling CNN affiliate WABC that "we don't have a lot of time."
Yet even he acknowledged Boehner's difficulty in getting his fellow House Republicans on the same page.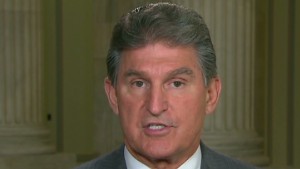 Manchin: A deal can happen in Senate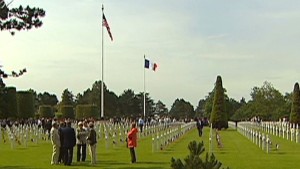 Military cemeteries closed around world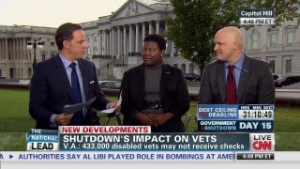 Veterans plead for government to re-open
"(Boehner) negotiating with me isn't necessarily good for the extreme faction in his caucus," Obama told WABC. "It weakens him, so there have been repeated situations where we have agreements. Then he goes back, and it turns out that he can't control his caucus."
House GOP plan resisted on various fronts
According to multiple sources, the House plan would have called for funding the government through December 15 to end the partial shutdown. It also would increase the federal debt ceiling until February 7.
In addition, the House GOP version would've included a provision demanded by tea party conservatives prohibiting federal subsidies for the President, his administration's officials, members of Congress and their respective staffs to use toward purchasing health insurance under Obama's signature health care reforms.
Veterans rally against shutdown
Republicans dropped demands to include two other provisions related to Obamacare. One would have delayed a tax on medical devices proponents say is needed to help pay for the Affordable Care Act, and the other would have tightened income verification of those seeking subsidies to purchase health insurance.
The House proposal also would have forbidden the Treasury from taking what it calls extraordinary measures to prevent the federal government from defaulting as cash runs low, in effect requiring hard deadlines to extend the federal debt ceiling.
Two senior House GOP sources told CNN's Deirdre Walsh the House GOP counterproposal would have been passed in a way to let the Democratic-led Senate to strip provisions with a simple majority. Walsh and CNN Chief Congressional Correspondent Dana Bash explained that would make it harder for tea party conservatives such as GOP Sen. Ted Cruz of Texas to delay or derail the agreement.
Whether this GOP plan is dead or not isn't known. As he left the Capitol, House Majority Leader Eric Cantor of Virginia said only that there would be "no votes tonight. We'll see you in the morning."
But one thing, for sure, is that Democrats -- including the White House, which has rejected the House GOP effort -- would have nothing to do with it.
House Minority Leader Nancy Pelosi on Tuesday called the proposal "a decision to default." And speaking on the Senate floor, Reid said, "Extremist Republicans in the House of Representatives are attempting to torpedo the Senate's bipartisan progress with a bill that can't pass the Senate."
Even Sen. Bob Corker, R-Tennessee, said it was time to get a deal done after lengthy delays he blamed on the unrealistic goal set by GOP conservatives of gutting Obamacare.
"The fact is we've got to figure out a way to move ahead," he told CNN's "New Day" on Tuesday. "In fairness, on our side of the aisle, we've wasted two months, focused on something that was never going to happen."
Opinion: Republicans, stop living in fear
World watching Washington
The Senate is indeed moving ahead, with legislation that would give Republicans some concessions while overall being closer to what Obama and fellow Democrats have long pushed for regarding government funding and the debt ceiling.
The fight began when Republicans -- paced by Sen. Ted Cruz of Texas -- insisted that they'd only allow the government to open fully into the start of the fiscal year October 1 with amendments to defund or delay Obamacare.
Alas, the only element of the Affordable Care Act that would change under the pending Senate deal is an anti-fraud provision requiring income verification for people getting federal subsidies, according to a Democratic source.
Proposed budget deal barely dents Obamacare
Even if a deal is finalized soon, that doesn't mean it will become law right away.
The earliest a vote might happen is late Thursday or in the pre-dawn hours of Friday, assuming Boehner sends a "message" allowing the Senate to expedite its vote.
If there's not unanimous consent by senators -- in other words, if a tea party conservative like Cruz has an issue -- a final vote would be pushed to Saturday, at the earliest. The delay for a final Senate vote could stretch seven to 10 days, if some chamber members throw up yet more procedural hurdles.
The prolonged legislative process, not to mention the threat of yet more stalemate, could wreak havoc in financial circles.
The partial shutdown has proved costly, leaving hundreds of thousands of federal employees are either idle at home or not being paid while working not to mention the costs of shuttered aid programs and closed parks.
And it's not just Americans who could be impacted without action to address the U.S. government's debt situation.
Jon Cunliffe, who will become the deputy governor of the Bank of England, told British lawmakers over the weekend that banks should begin planning for contingencies.
And officials warn that tough choices are ahead about which bills to pay and which to let slide, should the shutdown and debt ceiling debate drag on.
Even before the deadline, the stalemate was taking its toll. Mark Zandi of Moody's Analytics told CNN's Christine Romans on Tuesday that the standoff has cost the economy about $20 billion in gross domestic product. GDP is a measure of the goods and services produced by an economy.
Has shutdown affected you? Share your story with CNN iReport.
CNN's Craig Broffman, Jason Hanna, Greg Clary, Mark Preston, Dan Merica, Brianna Keilar and Janet DiGiacomo contributed to this report.