STORY HIGHLIGHTS
England will qualify for the 2014 World Cup with victory over Poland
Ukraine can take top spot if it beats San Marino and England loses
World Champion Spain expected to seal qualification
Iceland can secure a playoff spot with victory in Norway
(CNN) -- Where there should be excitement there is trepidation.
Where there is hope, there is also fear.
England expects -- but what it also anticipates is a night of high drama, tension and nails being bitten until they are no longer visible to the human eye.
When Roy Hodgson's side take to the turf at the iconic Wembley Stadium, the 'Home of Football', it will attempt to secure a victory which guarantees a place at next year's World Cup.
Read: Quartet on their way to World Cup finals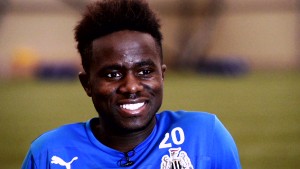 From civil war to the football pitch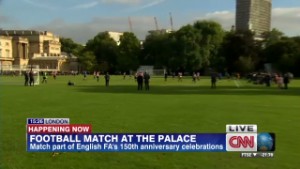 Football comes to Buckingham Palace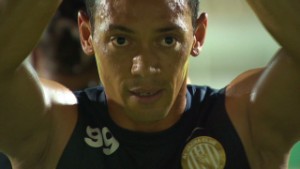 Qatar 2022: Too hot for football?
One win is all that separates England from challenging the world's best in Brazil and yet it still seems so far away.
Perhaps it's not difficult to understand given the country's history and that painful night 40 years ago when England faltered in such agonizing fashion.
As on Tuesday, the opponent will once again be Poland.
It was Poland and their goalkeeper, Jan Tomaszewski who was infamously labeled a 'clown' by former Nottingham Forest and Derby manager Brian Clough ahead of the qualifier on October 17 1973, who proved the scourge of the Three Lions.
Indeed, it was the Poles who had the last laugh -- claiming a 1-1 draw to progress to the 1974 World Cup finals and leave England desolated.
Forget that Poland only had two efforts on goal to England's 36 or that the home side hit the woodwork twice and had four efforts cleared off the line.
Instead, that night is remembered as one of the most depressing in the history of English football.
Read: Rio home owners already renting properties for World Cup 2014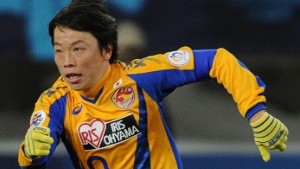 North Korean footballer big in Japan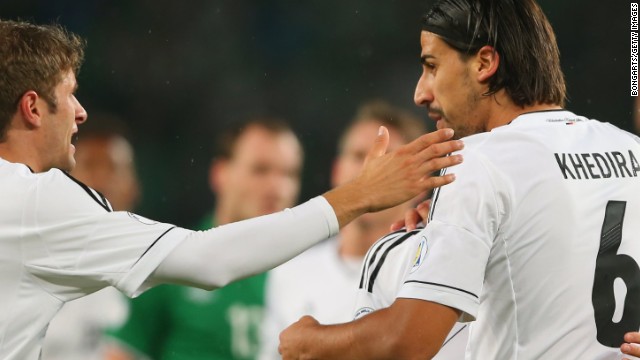 Sami Khedira gave Germany an early lead against the Republic of Ireland as they booked their passage to the 2014 World Cup finals.
Romelu Lukaku scored both Belgium's goals in the 2-1 away win over Croatia which ensured their qualification for Brazil 2014.
Switzerland's Michael Lang scored the crucial second goal in their 2-1 win in Albania to clinch qualification for football's global showcase.
Ukraine's Andriy Yarmolenko celebrates his crucial goal as they beat Poland 1-0 in Kharkiv to keep alive their hopes of qualification from Group H.
Wayne Rooney made the much needed breakthrough for England against Montenegro at Wembley as they remained top of Group H with a 4-1 victory.
Alexander Samedov was on target for Russia as they boosted their qualification hopes with a 4-0 victory against minnows Luxembourg.
Robin van Persie scored a hat-trick in an 8-1 thrashing of Hungary by his Dutch team who have topped Group D.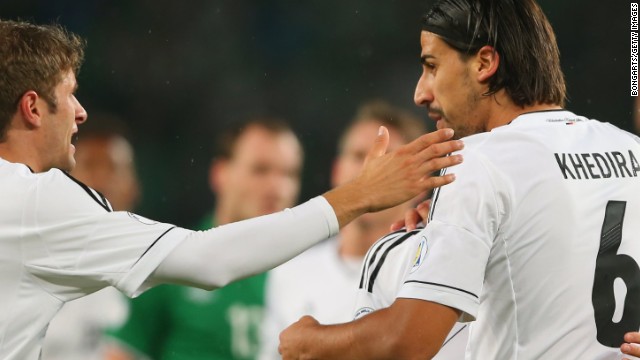 World Cup winners and losers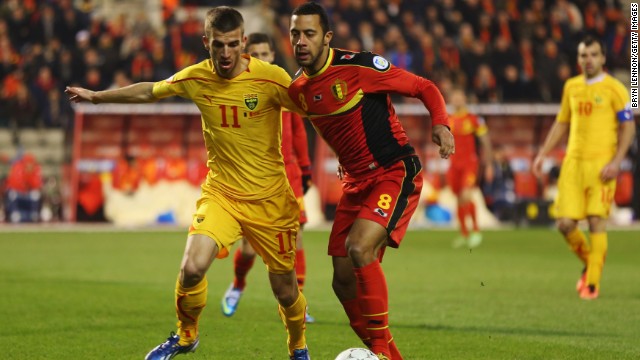 Mousa Dembele (right) is a key part of the Belgium side hoping to qualify for the 2014 World Cup in Brazil.
The Red Devils are unbeaten in World Cup qualifying, having won seven of their eight group games.
Romelu Lukaku is still only 20 but has already won 20 full international caps. Arguably the jewel in Belgium's emerging crop of stars, many observers think he is Chelsea's best striker, though he is spending this season on loan at Everton. Here Lukaku, who was born in Antwerp, celebrates after scoring against Newcastle in the English Premier League.
MIdfielder Marouane Fellaini played for Standard Liege before joining Everton. He left Goodison Park in August to join Manchester United, where he linked up again with former Everton manager David Moyes.
Alongside Fellaini in Belgium's midfield is Chelsea's Eden Hazard. French club Lille was key to Hazard's development and the midfielder spent five years with the Ligue 1 team before joining Chelsea.
Aston Villa striker Christian Benteke is Belgium's first-choice striker. He has scored four league goals this season and is pictured celebrating Villa's surprise 3-1 win over Arsenal on the opening day of the campaign.
Manchester City captain Vincent Kompany also skippers the Belgium national team. He began his professional career with Brussels club Anderlecht.
Kompany made his debut for Belgium in 2004 and has gone on to win over 50 caps for his country.
Napoli forward Dries Mertens (left) is one of the Belgium players to have worked under "brain coach" Michel Bruyninckx in the early stages of his career. The 26-year-old earned a move to Italy after impressing with Dutch club PSV Eindhoven last season.
Before coming to England, Dembele, who is now with Tottenham, played in both Belgium and Holland.
His first EPL club was Fulham, where manager Martin Jol described Dembele as "probably the best player on the ball I've ever seen."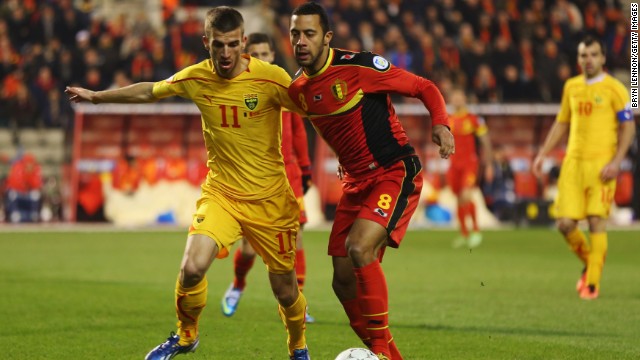 Belgium' s World Cup Red Devils
Once again it is Poland, which will be roared on by more than 18,000 fans, which stands in England's way -- a proposition which is enough to make England manager Roy Hodgson slightly nervous.
"I'm a worrier. I think anyone who works in football is a worrier," Hodgson told reporters.
"It won't be my best night's sleep because at the moment all of my waking thoughts are around England versus Poland.
"On the other hand, I have great faith and trust in the players. I don't think I can be putting a stronger bunch of players, a more confident bunch of players, onto the field.
"But football is not a science. If it was a science and based on logic and science, I think we would be 99% there.
"But it's not, it's a game and things can happen in games that you don't really want to happen and that's what makes you worried.
"It's not that you are worried the team is not capable, it's just that you are worried something untoward might happen."
Read: Your country needs YOU! But which country?'
England has performed inconsistently during its qualifying campaign, holding Ukraine to draws on two occasions, while also finishing level away in Poland and Montenegro.
Until Friday's 4-1 win over Montenegro, it had only managed to defeat minnows San Marino and Moldova -- a statistic which has left Tomaszewski unimpressed with England's current generation.
"Back then they (England) were one of the world's best teams, probably even the best," Tomaszewski told AFP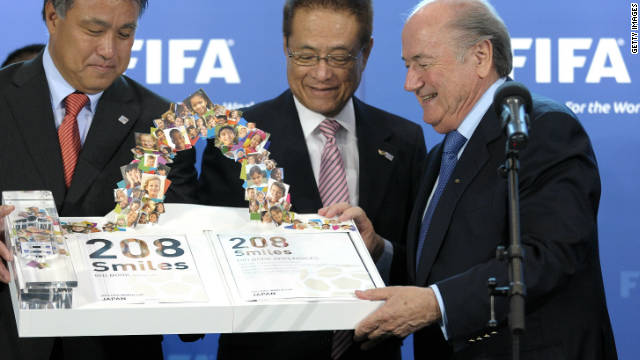 A turbulent period for FIFA began in May 2010. Whilst most of the world's soccer fans were more concerned with Africa's first World Cup finals that June, FIFA was presented with official bid documents by Australia, England, Netherlands/Belgium, Japan, South Korea, Qatar, Russia, Spain/Portugal and the United States for the 2018 and 2022 tournaments. During the ceremony at its Swiss headquarters, FIFA announced dates for inspections of the bidding nations from July-September.
British newspaper Mail On Sunday reveals that English bid leader David Triesman was secretly recorded making comments about alleged attempts by Spain and Russia to bribe referees at the imminent 2010 FIFA World Cup.
Russia's Prime Minister Vladimir Putin meets the visiting FIFA inspection team in Moscow. Qatar is the last country to receive the inspectors in September.
FIFA provisionally suspends Amos Adamu, pictured, and Reynald Temarii three days after Britain's Sunday Times newspaper claimed they offered to sell their World Cup votes. Adamu, head of the West Africa Football Union, denies the charge that he asked for $800,000 to be paid to him directly so four artificial pitches could be built in his native Nigeria. "I am confident that my actions, the full and true extent of which were not detailed in the story published, will demonstrate not only my innocence and integrity, but also my commitment to football and to FIFA," the 57-year-old says in a statement.
Temarii, a former Tahiti international player, is accused of asking for $2.4 million to build a youth academy for the Oceania Football Confederation, of which he has been head since 2004.
"It is a sad day for football," FIFA president Sepp Blatter, pictured here meeting British Prime Minister David Cameron a week earlier, tells reporters in Zurich.
FIFA releases its bid inspection reports, and it's bad news for Qatar. The tournament would be held in the middle of Qatar's summer where temperatures regularly hit 50 degrees Celsius. Despite a hi-tech pitch that included state-of-the-art cooling technology to keep players and fans safe, FIFA gave one part of the bid a "high" risk rating. In the report it stated that hosting the World Cup in June and July would be "considered as a potential health risk for players, officials, the FIFA family and spectators, and requires precautions to be taken".
FIFA confirms the suspension of executive committee members Amos Adamu and Reynald Temarii, along with four additional officials. Ahead of the December 2 ballot to decide the host of the 2018 and 2022 World Cup tournaments, Adamu receives a three-year ban and $11,947 fine and Temarii a 12-month ban and a $5,973 fine. However, the organization rules that there is no evidence to support allegations of collusion between rival bid teams. Adamu plans to appeal.
Issa Hayatou from Cameroon is one of three FIFA officials -- the others Nicolas Leoz from Paraguay and Ricardo Teixeira from Brazil -- who are named in a BBC program which alleges they took bribes from the ISL marketing company who secured World Cup rights in the 1990s. All three had votes voting in the December 2 decisions on the hosts for the 2018 and 2022 World Cups.
The International Olympic Committee announces it will launch an investigation into allegations on BBC's Panorama program that Issa Hayatou, who is also an IOC member, took bribes. Hayatou says he is considering legal action against the BBC. Football world governing body FIFA says the allegations have already been investigated and the matter is closed.
The winning bids for the 2018 and 2022 World Cup finals are announced. Russia wins the bid to host the 2018 tournament, with England garnering just two votes despite a last minute meet-and-greet blitz involving UK Prime Minister David Cameron, David Beckham and Prince William. But the big shock came when Blatter announced that Qatar would host the 2022 World Cup.
After months of speculation, Asian Football Confederation chief Mohamed bin Hammam announces he is to stand against Blatter in FIFA's presidential election. Bin Hammam, a Qatari, was a key figure in ensuring that Qatar won the right to host the 2022 World Cup.
Just a few weeks before FIFA's presidential vote, former FA chairman David Triesman gives evidence at a UK parliamentary enquiry into England's failed 2018 bid. Under the cover of parliamentary privilege Triesman accused FIFA Ex Co members Warner, Nicholas Leoz, Ricardo Texeira and Worawi Makudi of trying to secure cash and privileges in return for their vote. In other evidence submitted to the committee from the Sunday Times, it was alleged that FIFA vice-president Issa Hayatou along with fellow Ex Co member Jacques Anouma has been paid $1.5 million by Qatar for their World Cup vote. All those accused strenuously deny the allegations.
FIFA announces that it will expand its corruption probe to include Sepp Blatter, after AFC president Mohammed bin Hammam claimed Blatter knew about cash payments he was accused of giving to national football association in exchange for pro-Hammam votes during Qatar's 2022 World Cup bid. Blatter maintains that the allegations are "without substance", and is subsequently exonerated by FIFA's ethics committee two days later. Blatter later holds an extraordinary press conference where he tells the world's press: "Crisis? What is a crisis?!"
But FIFA's ethics committee upholds the complaints against Bin Hammam and Warner. Hammam is effectively barred from standing in the election. Warner's football "tsunami" turns out to be an email, which Warner releases to the press, where secretary general Jerome Valcke seems to suggest that Qatar "bought" the right to host the 2022 World Cup. After initially threatening legal action, Qatar withdraws its complaint when Valcke explains he was referring to Qatar's large, and legal, campaign budget, rather than bribes. Warner will face no further action following his resignation and the presumption of his innocence will remain.
Just a few days before the vote, both Warner and Blatter's presidential rival Mohamed Bin Hammam are suspended after fellow Ex Co member Chuck Blazer submits a report alleging that the two men paid $40,000 worth of bribes to secure the support of members of the Caribbean Football Union. Both deny the claims, with Warner promising a "tsunami" of revelations to clear his name.
Despite a last minute attempt by the English FA to postpone the vote - a proposal which garnered just 17 out of the available 208 votes -Sepp Blatter is re-elected for a fourth term as president of FIFA at the 61st FIFA Congress at Hallenstadion in Zurich. He vows to learn from past mistakes and undertake a reform agenda.
Former head of the Asian Football Confederation Mohamed Bin Hammam was banned for life by FIFA after a two-day hearing into bribery allegations.
Chuck Blazer announces he will step down from his role as general secretary of CONCACAF at the end of the year. American Blazer was one of the men who voted on the location for both the 2018 and 2022 World Cups.
FIFA president Sepp Blatter announces the introduction of four new task forces and a "Committee of Good Governance" aimed at reforming the organization and repairing its reputation.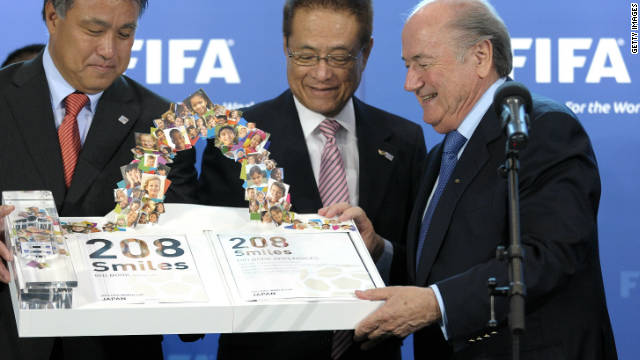 FIFA corruption timeline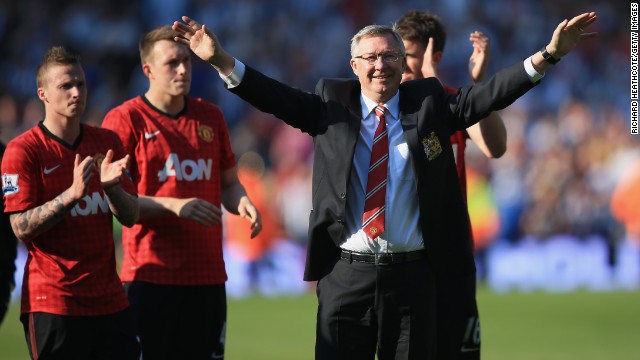 Former Manchester United manager Sir Alex Ferguson was the focus of a 2012 Harvard Business School study on leadership. According to author and management consultant, Mike Carson, those in business can learn much from analyzing the work of successful football coaches like Ferguson.
High profile managers like Jose Mourinho (pictured) are adept at managing a complex array of stakeholders and their demands, Carson said, a skill that will be familiar to many CEOs and senior executives.
A fair comparison between the business and football worlds would be former Barcelona coach Pep Guardiola and Steve Jobs, the late Apple CEO, Carson said. Both lived their vision (in Jobs' case innovative product design and in Guardiola's a style of play) dragging their respective institutions along with them.
Borussia Dortmund's charismatic coach, Jurgen Klopp, is renowned for his energetic touchline persona. According to the dean of Edinburgh University's business school, Professor Ian Clarke, senior business figures could learn from the passion displayed by the likes of Klopp.
The best managers are always looking to learn more, Carson believes. New Manchester United manager, David Moyes, is highly regarded for his desire to soak up new ideas and implement innovative coaching methods.
Former Celtic and Tottenham player, Ramon Vega (left), is one of the few individuals to have operated at the sharp end of both football and business. The ex-Switzerland international captain believes he learned much during his sporting career that prepared him for running his own asset management firm.
Communication is 80% to 90% of management, according to Ramon Vega. Here, England coach Roy Hodgson gets his message across to his players.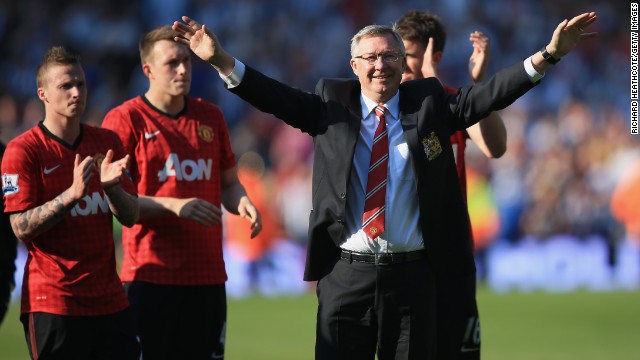 What can football managers teach you about leadership?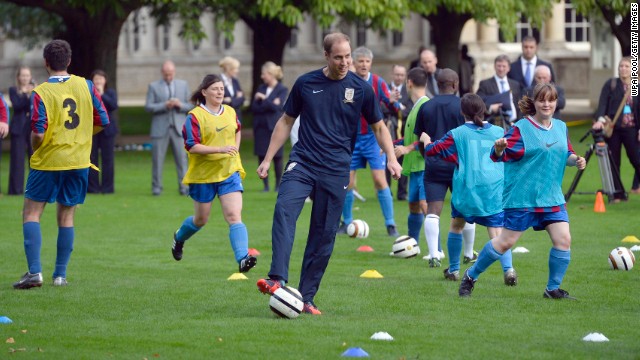 Prince William shows off his footballing skills during a training session on the grounds of Buckingham Palace.
Prince William is clearly enjoying himself as he wrestles to keep the ball during a training session at Buckingham Palace.
Prince William is a measure of concentration as he practices his skills in a training session with members of the Royal Household.
Prince William talks to the players ahead of the special match at Buckingham Palace to mark the 150th anniversary of the English FA.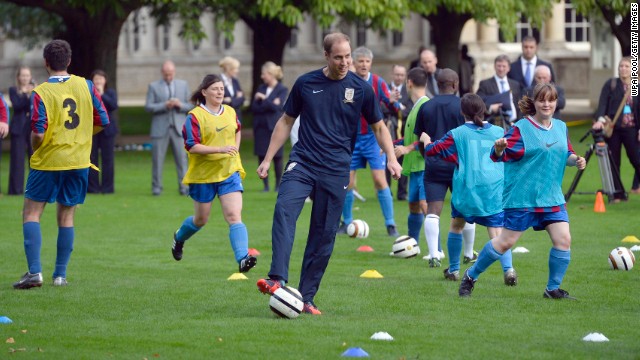 Prince William hosts Buckingham Palace football match
"Now England is weak, weak but they're not falling below a certain level. They could have qualified already, like the Italians or The Netherlands, but they've drawn too many games
"They (England) are still among the world's best, but for sure now they're not in as good form as 1973.
"But, objectively speaking, they're the best team in the group.
"Something just isn't right with England these days. All the players are fantastic but during a game -- I mean individually these players are nearly the world's best -- when they play together something's off with the communication, it's just not there."
England last failed to qualify for a major tournament in 2008 when it missed out on the European Championship finals following a 3-2 home defeat by Croatia.
Read: Balotelli secures Italy's passage to World Cup finals
That defeat signaled the end of Steve McClaren's reign as national manager and left a deep and painful mark which resurfaced when England was humiliated 4-1 at the 2010 World Cup in South Africa by Germany.
Should England fail to defeat Poland and Ukraine triumph over San Marino then Hodgson's side will face the lottery of the playoffs.
But with the Poles having failed to claim a competitive victory over England in 40 years, Hodgson is in confident mood.
"History's important when it comes to not making political mistakes but I don't think it has any relevance in sport whatsoever," added Hodgson.
"Every game's a new game and each Poland team that's played England has been a very different team so, as far as we're concerned, we'll do our job against the Poland we will face."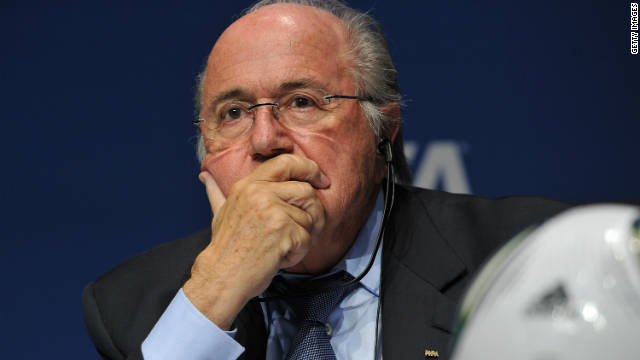 FIFA president Sepp Blatter's 2011 remarks on racism in football -- that on-pitch abuse can be solved with a handshake -- were just one of a series of controversial quotes to be attributed to the head of world soccer.
In 2004, Blatter -- seen here with Brazil star Marta -- angered female footballers with his suggestion for how the women's game could be made more appealing. "They could, for example, have tighter shorts," said the Swiss. "Let the women play in more feminine clothes like they do in volleyball."
In 2010, when England captain John Terry, who is married, was reported to have slept with the partner of his former Chelsea teammate Wayne Bridge, Blatter responded: "If this had happened in, let's say, Latin countries then I think he would have been applauded."
In 2008 Blatter was ridiculed after defending the desire of Manchester United's highly-paid star Cristiano Ronaldo to join Real Madrid. He said: "I think in football there's too much modern slavery in transferring players or buying players here and there, and putting them somewhere." In 2013 he had to apologize to Ronaldo after a bizarre impersonation of the Madrid star.
Blatter performed a U-turn on the use of goal-line technology and apologized to the English Football Association after an incorrect decision during the 2010 World Cup. Despite replays showing a shot from England's Frank Lampard had clearly crossed the line in the last-16 clash with Germany, the goal was not awarded.
Blatter had earlier refused to take action when Thierry Henry's blatant handball denied the Republic of Ireland a place at the 2010 World Cup finals. Even the France striker admitted the fairest solution was to replay the playoff match.
In December 2010, Blatter was heavily criticized for suggesting gay football fans should "refrain from sexual activity" if they wished to attend the 2022 World Cup in Qatar, where homosexuality is illegal. Blatter later apologized and said it had not been his intention to offend or discriminate.
Blatter clashed with fellow members of FIFA's executive committee when he suggested the 2022 FIFA World Cup could be played in January to avoid high temperatures in Qatar. He said the move would "protect the players and also the spectators." Qatar flatly rejected Blatter's suggestion at the time, but FIFA is now reviewing whether to adopt it.
In December 2010 Blatter insisted that FIFA was "not corrupt ... there are no rotten eggs" despite two of his executive committee members -- Amos Adamu, pictured, and Reynald Temarii -- being suspended for accepting bribes in the lead-up to the vote for awarding hosting rights for the 2018 and 2022 World Cups. He called England "bad losers" after losing out to Russia.
Blatter stood unopposed for re-election in July after his former ally Mohamed bin Hammam quit the race days before the ballot after being accused of offering cash for votes. The Qatari, a top FIFA official, has been banned from football.
Blatter faced a criminal investigation after winning the 2002 FIFA presidential election, being accused of financial mismanagement by 11 former members of the ruling body's executive committee, including his 1998 election rival Lennart Johansson, right. However, prosecutors dropped the case due to a lack of evidence.
In January 2013, AC Milan midfielder Kevin-Prince Boateng led his team off the pitch after being subjected to racist chanting. His actions were hailed across the world. But Blatter was more cautious about the issue, refusing to support the move. "I don't think you can run away, because eventually you can run away if you lose a match," he said in an interview with a newspaper in the UAE. "This issue is a very touchy subject, but I repeat there is zero tolerance of racism in the stadium; we have to go against that." Others, like AC Milan president Silvio Berlusconi, have disagreed with him. "I am of the opposite view (to Blatter)," said Berlusconi. "I thanked and congratulated my players for their decision to leave the field."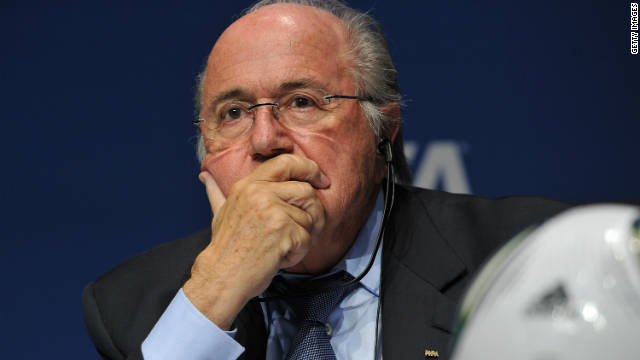 Blatter: A controversial leader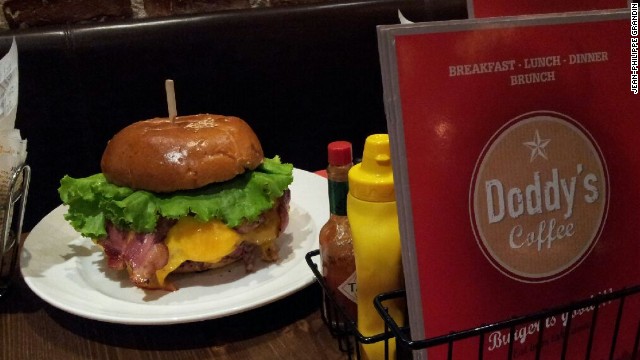 Behold the "Zlatan burger", a mountain of meat dedicated to Paris Saint-Germain's star striker Zlatan Ibrahimovic. The $41 monster is the brainchild of French cafe manager Jean-Philippe Grandin.
The mercurial striker arrived at the Parc des Princes in 2012. His career has seen him play for some of Europe's biggest clubs, including Ajax, Inter Milan and Barcelona, winning eight league titles in four different countries.
PSG fanatic Grandin wanted a burger worthy of his team's towering forward. It weighs over one kilogram, including a 600 gram burger, three different types of cheese and a custom-made bun.
Ibrahimovic's first season in Paris ended in glory. The Swede scored 30 league goals as PSG stormed to the French First Division title.
As this picture shows "Le Zlatan" towers over other burgers on the menu at Doddy's Cafe. "We have a lot of homemade burgers on the menu, I wanted to invent an extraordinary burger," declared Grandin.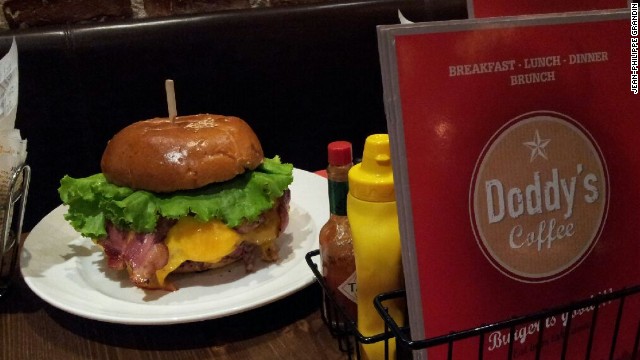 The Zlatan Ibrahimovic burger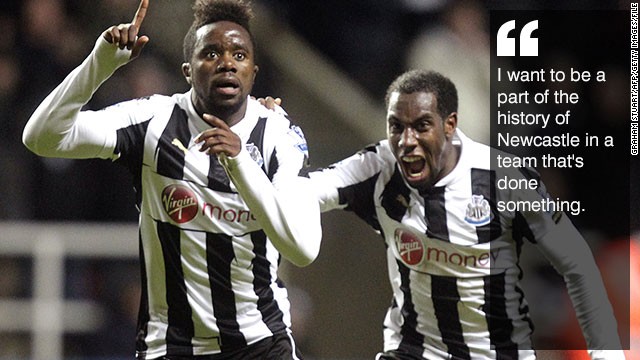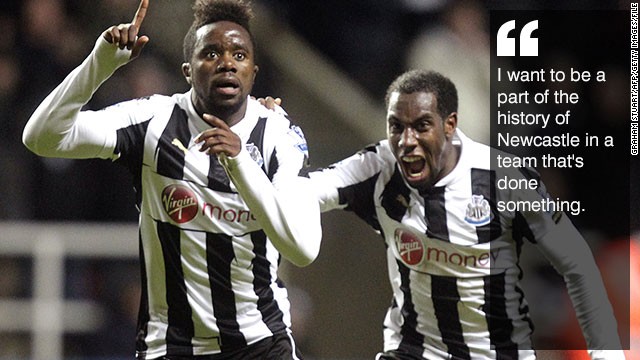 From Burundi to the big leagues
Spain
It is not just England which needs to gain a result to qualify -- defending champion Spain requires a draw from its final game to book its place in Brazil.
Spain faces Georgia knowing that should it slip up then France can steal top spot.
But the chance of that happening is remote according to captain Hugo Lloris.
"Spain did the job on Friday (by beating Belarus 2-1) and we don't expect them to fail tomorrow," he told a news conference at the Stade de France ahead the game with Finland.
"Yes, we already have the playoffs next month in mind."
France could meet Portugal in the playoffs unless Cristiano Ronaldo's side pull off a huge victory over Luxembourg and Group F leaders Russia lose in Azerbaijan.
"France are the strongest we may face," Ronaldo told reporters after being asked about the prospect of the playoffs.
"They are the only ones I do not want to face."
Bosnia
In Group G, Bosnia can book its place at the World Cup for the very first time with victory in Lithuania.
Bosnia sits top of the group alongside Greece with 22 points, but enjoys a superior goal difference.
Greece faces bottom side Liechtenstein in its final game but Bosnia manager Safet Susic, a former international striker who played for Yugoslavia in the 1982 and 1990 tournaments, is confident of success.
"We are awaiting the game with impatience," he told reporters at Sarajevo airport. "The most important thing is that nobody is suspended or injured and we have had a good rest after beating Liechtenstein. I am optimistic."
Iceland
Iceland is preparing itself for "the most important game we have ever played" according to captain Aron Gunnarsson.
The nation has never competed at a World Cup but can clinch a playoff spot with victory in Norway.
A draw or defeat would be good enough as long as Slovenia do not better their result when they face group winners Switzerland.
Read: Is Belgium football's coming force?
"We are young and do not scare easily," Cardiff City midfielder Gunnarsson told the UEFA website.
"We have already put pressure on ourselves and now we just have to handle it. We have Norway on Tuesday, which will be the most important game we have ever played.
"The Norwegians will not give us anything, like we wouldn't give them anything. They have nothing to lose so they might play well, but we just have to think about our game, stay cool and everything will be OK."
Turkey
While the Netherlands cantered to top spot in Group D, the race for second place remains wide open.
Turkey is in pole position, leading Romania by four on goal difference going into the final matchday.
But Turkey faces the Dutch while Romania hosts Estonia.
Read: No FIFA decision on Qatar dates until 2014
Should Turkey fail to defeat its visitors then Romania can pounce and snatch the playoff place.
But if Turkey and Romania both suffer defeats then Hungary could yet sneak in through the backdoor.
South America
Chile and Ecuador can both seal their places at next year's tournament Tuesday.
A draw between the two teams will be good enough for both to progress.
Should there be a positive result then Uruguay could finish fourth with victory over an Argentina side which has already qualified.