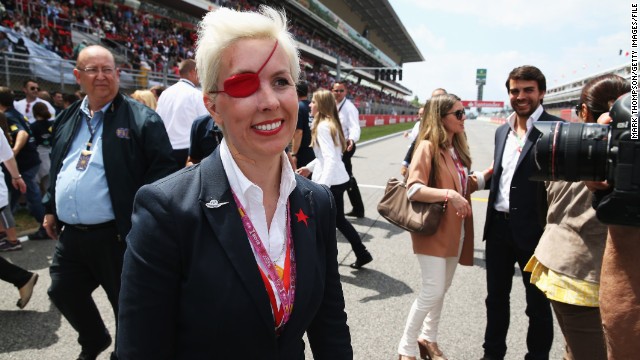 Former Formula One test driver Maria de Villota passed away aged 33. "It is presumed to be death by natural causes," a National Police spokeswoman said Friday.
Spain's De Villota was the first female driver to join a Formula One team in 20 years.
Maria's father Emilio de Villota is a pilot and former racing driver. He runs his own team in the Spanish Formula Three championship.
He entered 15 Formula One races between 1976 and 1982, but qualified to start only two of them with a best finish of 13th.
Maria de Villota: 1980-2013
Joining the men
F1 family
Like father, like daughter?
STORY HIGHLIGHTS
Former Formula One test driver Maria de Villota has died aged 33
Local media reported De Villota was found in a hotel room in Seville
De Villota is the daughter of former F1 driver Emilio de Villota
She lost her right eye during a crash at a Marussia test event in June 2012
(CNN) -- Maria de Villota, who has been a pioneer for women in Formula One, has died aged 33.
The Spaniard, who was a reserve driver for the Marussia team during the 2012 season, was found dead in a hotel room in Seville, according to local media reports.
De Villota, the daughter of former F1 driver Emilio de Villota, was in Seville to launch her autobiography.
"Dear friends: Maria has left us," read a statement from her family on De Villota's official Facebook page.
De Villota's first outing in an F1 car proved to be her last.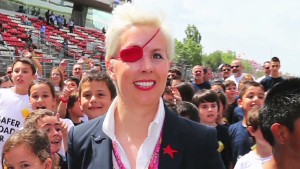 Kaltenborn on the death of De Villota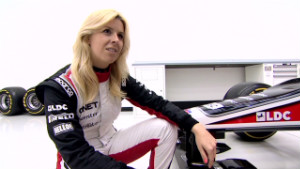 Female F1 driver De Villota in profile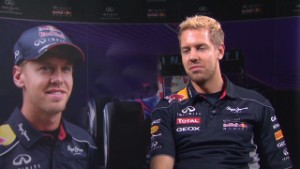 Formula One champ: Booing not nice
Read: Vettel not thinking about world title
She lost her right eye and suffered serious head and facial injuries after crashing into a stationary truck during a Marussia test event in June 2012.
In another statement released Saturday, her family said her death was linked to the accident.
"Maria left us while she was sleeping, approximately at 6 a.m., as a consequence of the neurological injuries that she suffered in July of 2012, according to what the forensic doctor has told us," her sister, Isabel, said.
"Maria is gone, but she has left us a very clear message of joy and hope, which is helping the family move on in these moments."
The F1 community, in Japan for Sunday's grand prix at the Suzuka Circuit, flocked to pay its respects to the former World Touring Car Championship and Euroseries 3000 driver.
Read: Vettel lauds Red Bull's hard work
"The whole paddock is very shocked by the news that Maria is no longer with us," read a statement from Formula One Teams' Association chairman Martin Whitmarsh.
"She was an inspiration not just to women in this sport, but also to all those who suffered life-threatening injuries."
De Villota's former Marussia colleagues were among the many teams who paid their respects.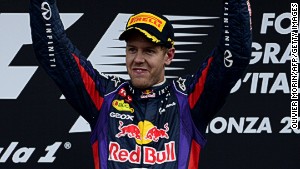 What's behind Vettel's winning streak?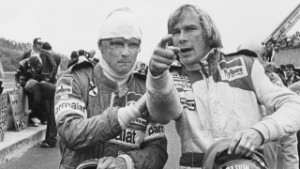 Niki Lauda on F1's most dangerous years
"It is with great sadness that we learned a short time ago of the news that Maria de Villota has passed away," read a Marussia statement.
"Our thoughts and prayers are with Maria's family and friends at this very difficult time."
The McLaren team echoed those thoughts, saying via Twitter: "Even though we're far away, the whole team's hearts and minds are with the family of Maria de Villota at this terrible, terrible time..."
"Our deepest condolences to the family and friends of Maria de Villota following the tragic news of her passing today," Mercedes said, also using Twitter.
"Her courage, determination and hope were an example and inspiration to many. She will be sadly missed by our sport."
"We'd like to echo the thoughts of the whole paddock and express our deepest condolences on the news of Maria de Villota's passing. RIP," added Caterham, while Sauber said,"We are shocked to hear about the death of Maria de Villota.
"Our sincerest condolences and sympathy to her family for this tragic loss."