STORY HIGHLIGHTS
Jury selection in James Holmes trial is set to start next February, court official says
That process could take 2-3 months; the trial may last 4-6 months, a judge says
Holmes faces 166 charges tied to a 2012 mass shooting at a Colorado movie theater
(CNN) -- Those deciding accused Colorado movie theater shooter James Holmes' fate should expect the whole process to take eight months, a judge ruled Wednesday, suggesting -- while few question who is behind the massacre -- that other factors might prolong the case.
District Court Judge Carlos Samour Jr. detailed his estimate in an order Wednesday pertaining to the questionnaire prospective jurors will have to fill out.
Agreeing with the prosecution that it's better to overestimate than underestimate how long everything will take, Samour said jurors will be told jury selection could go on for two to three months. The actual trial will last four to five months more, he said.
Defense team says Holmes committed Colorado theater shooting
Other parts of the judge's order allude to what may be the biggest complicating factor in the trial: mental health, including the prospect of a person pleading not guilty by reason of insanity, as Holmes has done.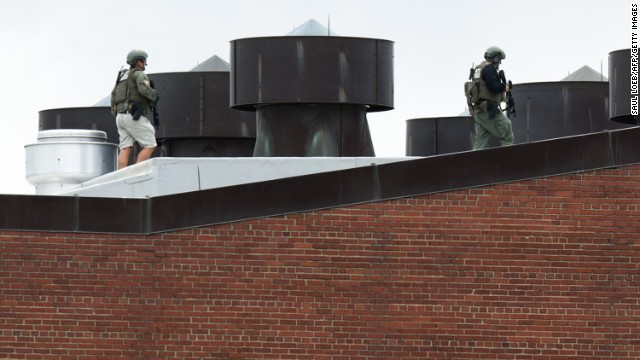 Police officers walk on a rooftop at the Washington Navy Yard on Monday, September 16, after a shooting rampage in the nation's capital. At least 12 people and suspect Aaron Alexis were killed, according to authorities.
Connecticut State Police evacuate children from Sandy Hook Elementary School in Newtown, Connecticut, on December 14, 2012. Adam Lanza opened fire in the school, killing 20 children and six adults before killing himself. Police say he also shot and killed his mother in her Newtown home.
James Holmes pleaded not guilty by reason of insanity to opening fire July 20, 2012, at the Century Aurora 16 theater in Aurora, Colorado, during the midnight premiere of "The Dark Knight Rises." Twelve people were killed and dozens were wounded. Holmes is charged with 142 counts, including first-degree murder. His trial is scheduled to begin in February 2014.
A military jury convicted Army Maj. Nidal Hasan on Friday, August 23, 2013, of 13 counts of premeditated murder in a shooting rampage at Fort Hood, Texas. During the November 5, 2009 shooting, 13 people died and 32 were injured.
Jiverly Wong shot and killed 13 people at the American Civic Association in Binghamton, New York, before turning the gun on himself on April 3, 2009, police say. Four other people were injured at the immigration center shooting. Wong had been taking English classes at the center.
Pallbearers carry a casket of one of Michael McLendon's 10 victims. McLendon shot and killed his mother in her Kingston, Alabama, home, before shooting his aunt, uncle, grandparents and five more people. He shot and killed himself in Samson, Alabama, on March 10, 2009. McClendon left a note saying he put his mother "out of her misery."
Virginia Tech student Seung-Hui Cho went on a shooting spree on the campus in Blacksburg, Virginia, on April 16, 2007. Cho killed two people at the West Ambler Johnston dormitory and, after chaining the doors closed, killed another 30 at Norris Hall, home to the Engineering Science and Mechanics Department. He wounded 17 people before killing himself. It is the deadliest shooting rampage in U.S. history.
Mark Barton walked into two Atlanta trading firms on July 29, 1999, and fired shots, leaving nine dead and 13 wounded, police say. Hours later police found Barton at a gas station in Acworth, Georgia, where he pulled a gun and killed himself. The day before Barton had bludgeoned his wife and his two children in their Stockbridge, Georgia, apartment, police say. The children's birth mother and grandmother had been murdered six years earlier in Alabama. Barton was questioned but never charged in that crime.
Eric Harris, left, and Dylan Klebold entered Columbine High School in Littleton, Colorado, on April 20, 1999, armed with bombs and guns. The students killed 13 and wounded 23 before killing themselves.
George Hennard crashed his pickup through the plate glass window of Luby's Cafeteria in Killeen, Texas, on October 16, 1991, before fatally shooting 23 people and committing suicide.
James Huberty shot and killed 21 people, including children, at a McDonald's in San Ysidro, California, on July 18, 1984. A police sharpshooter killed Huberty an hour after the rampage began.
Prison guard George Banks is led through the Luzerne County courthouse in 1985. Banks killed 13 people, including five of his children, in Wilkes-Barre, Pennsylvania, on September 25, 1982. He was sentenced to death in 1993 and received a stay of execution in 2004. His death sentence was overturned in 2010.
Officers carry victims across the University of Texas at Austin campus after Charles Joseph Whitman opened fire from the school's tower, killing 16 people and wounding 30. Police officers shot and killed Whitman, who had killed his mother and wife earlier in the day.
Howard Unruh, a World War II veteran, shot and killed 13 of his neighbors on September 5, 1949, In Camden, New Jersey. Unruh barricaded himself in his house after the shooting. Police overpowered him the next day. He was ruled criminally insane and committed to a state mental institution.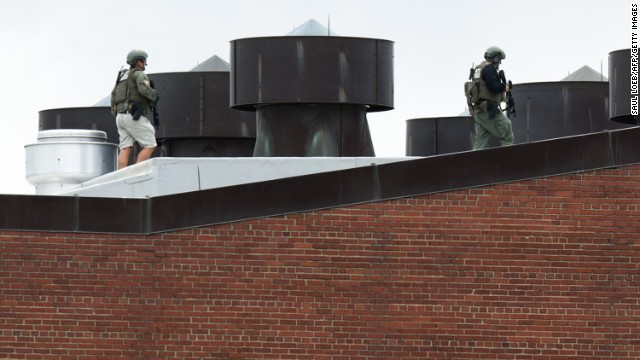 Photos: Worst mass shootings in U.S.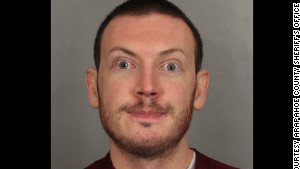 Holmes offers guilty plea to avoid death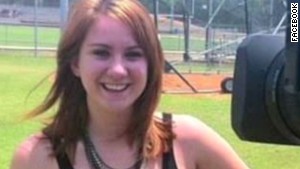 Victims remembered at 1 year of shooting
At the defense's request, for example, one grouping of questions will fall under a "mental health" or "mental illness" subheading, ruled Samour. One question jurors will be asked: "Do you have strong opinions -- good or bad -- about mental health providers?"
Victims in Colorado theater shootings allowed to watch trial
The burden is on the prosecution to prove that Holmes was sane at the time of the shootings.
Jury selection in the case is expected to begin February 3, 2014, according to Colorado state courts spokesman Rob McCallum.
About 400 moviegoers in Aurora, Colorado, were settling into a July 2012 midnight showing of the latest Batman installment, "The Dark Knight Rises," when a man dressed head-to-toe in protective gear enters.
Propping open the door, he exploded tear gas canisters in the theater, then began shooting, according to witnesses. Police say he used several weapons, including an AR-15 rifle, before fleeing the theater.
It's there where the shooter was apprehended, identifying himself to police as "The Joker," one of Batman's archenemies.
Holmes faces 166 charges in the rampage, which left 12 people died and another 70 wounded.
"He didn't care who he killed," prosecutor Karen Pearson said last January, saying Holmes chose his venue carefully to cage his victims. "He intended to kill them all."
Holmes was a neuroscience doctoral student at the University of Colorado's Anschutz Medical Campus until the month before the attack; prosecutors have argued that he began plotting his attack while still enrolled.
The defense, meanwhile, appears to be focused not so much on what Holmes allegedly did that night but his mental state then and earlier.
A psychiatrist who treated him had warned campus police at the University of Colorado how dangerous he was, prompting them to deactivate his college ID to prevent him passing through any locked doors, according to court documents.
Aurora marks anniversary of movie massacre amid gun debate
CNN's Karan Olson contributed to this report.