Herve Renard leaves Zambia for Sochaux, Sunderland appoint Gus Poyet
updated 7:06 AM EDT, Tue October 8, 2013
STORY HIGHLIGHTS
Herve Renard leaves position as Zambia coach to take over at Sochaux
Renard led Zambia to Africa Cup of Nations glory in 2012
English Premier League club Sunderland appoint Gus Poyet as manager
Sunderland sit bottom of the table with one point from seven matches
(CNN) -- He shocked the football world when he led Zambia to glory in the 2012 Africa Cup of Nations. Now Herve Renard is heading to France in a bid to turn around the fortunes of struggling club Sochaux.
Frenchman Renard coached "The Copper Bullets" to victory in Equatorial Guinea and Gabon last year, with a penalty shootout win over Ivory Coast crowning Zambia champions of Africa for the first time.
After exiting this year's tournament at the first round stage and failing to guide Zambia to the 2014 World Cup, Renard will return to his homeland with Sochaux, which has won just one of its first nine Ligue 1 games.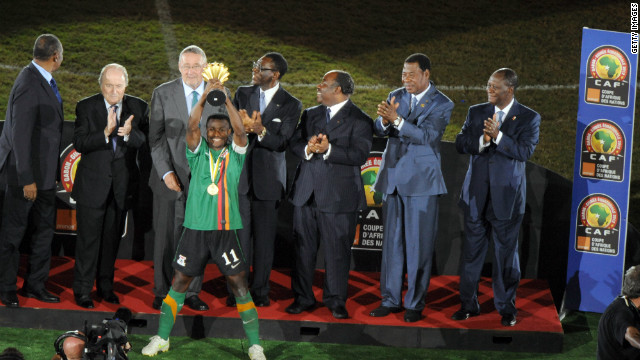 Zambia captain Christopher Katongo holds the Africa Cup of Nations trophy aloft after his team's dramatic penalty shootout victory over Ivory Coast in Libreville, Gabon.
The Zambia team gather together in prayer moments after Stoppila Sunzu's penalty earned the Copper Bullets' first African title.
It was a poignant win for Zambia, who lost 18 members of their squad in a plane crash in Gabon in 1993. Kalusha Bwalya, the president of the Football Association of Zambia and one of the surviving members of the squad, was on hand to celebrate with the team.
French coach Herve Renard is enjoying his second spell as Zambia coach, with the 43-year-old having also been with the team between 2008 and 2010.
Zambia fans at the Stade d'Angondje celebrated wildly after their team's historic success.
But Ivory Coast fans in the city of Abidjan were inconsolable. The 1992 champions have failed to deliver success despite having star players such as Didier Drogba and brothers Kolo and Yaya Toure.
Drogba could have put the Ivory Coast ahead midway through the second half, but fired his penalty high over the crossbar. The Chelsea striker also missed a spot-kick in the Elephants' 2006 shootout defeat to Egypt.
Zambia goalkeeper Kennedy Mweene was the hero on Sunday, saving Kolo Toure's spot-kick before Gervinho also missed the target for the Ivorians.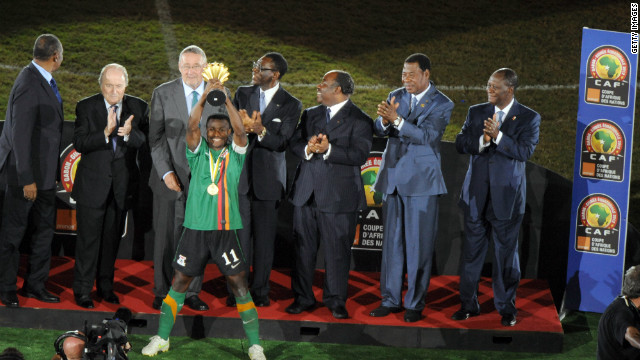 Zambia's Cup of Nations victory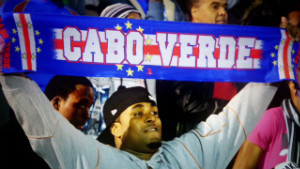 Tiny island makes football history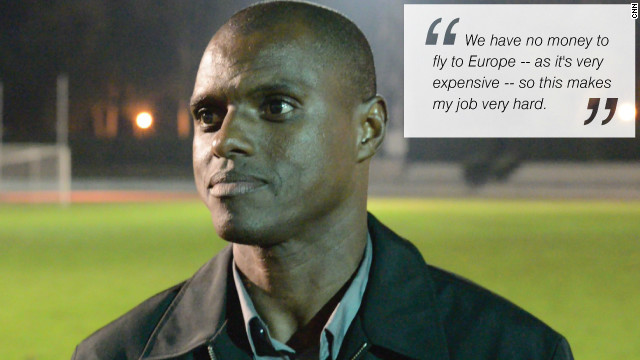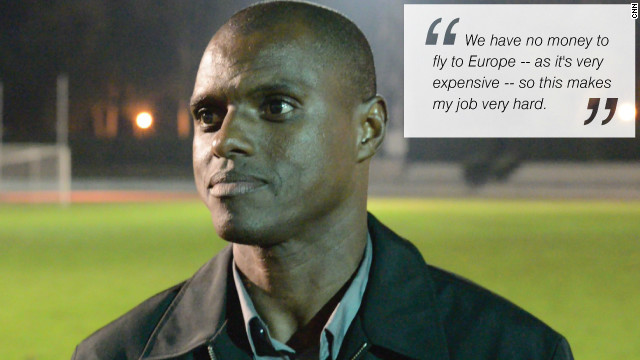 High flyer: Cape Verde's 'Special One'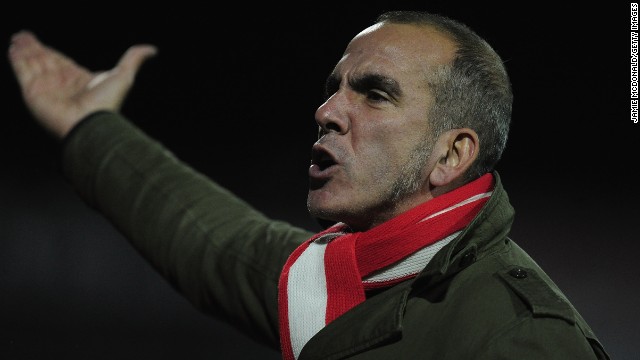 Controversial Italian Paolo Di Canio has landed his second club manager's job with English Premier League side Sunderland.
Di Canio caused controversy as a player after this "Roman salute" to his club Lazio's fans after a derby match against Roma in January 2005. He was later banned one match and fined for a similar gesture during a game against Livorno.
Di Canio was a member of Lazio's notorious "Irriducibili" right-wing fan group before he became a successful player. This season the Italian club has been charged four times for racially offensive behavior by its supporters.
His first English club was Sheffield Wednesday, where he received an 11-match ban after pushing referee Paul Alcock to the ground when he was sent off during a Premiership match against Arsenal on September 26, 1998.
Although Di Canio has admitted to holding fascist beliefs and being "fascinated" by Italy's former dictator Benito Mussolini, he has always denied that he is a racist. Here he is pictured with former Sheffield Wednesday teammate Manuel Agogg in August 1997.
He never represented his country at senior level, but Di Canio played for top Serie A sides Juventus and AC Milan beore moving to Britain.
He was a cult hero at West Ham, where his spectacular goals and outrageous skills earned him the adulation of the fans.
His arrival at Swindon in 2011 marked the departure of one of the club's sponsors in protest at his past statements about fascism, but Di Canio led the team out of England's bottom division as champions in his first season as manager. However, he dropped captain Paul Caddis (pictured) before the 2012-13 campaign started, and quit in February due to Swindon's financial problems -- and then had to break into his office to retrieve personal items after the locks were changed.
Di Canio was appointed by Sunderland a day after the club's collaboration with the Nelson Mandela foundation was officially launched at the home match against Manchester United. Vice-chairman David Miliband promptly quit, with the former MP -- who was a key figure in the club's involvement with the "Invest in Africa" initiative -- citing Di Canio's past statements about his political beliefs.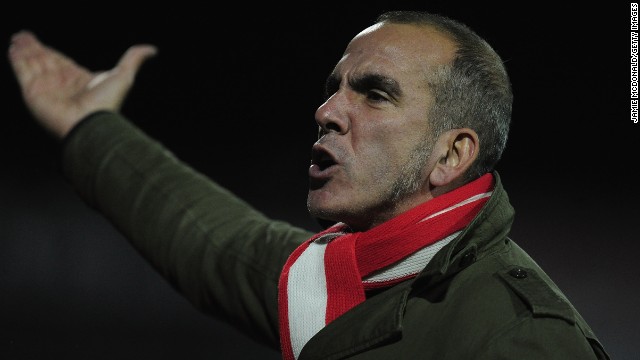 Paolo Di Canio: 'Fascist not racist'
"Herve Renard has been released from the job of Zambia national coach," read a statement from the Football Association of Zambia (FAZ).
"He has been offered a wonderful opportunity at Sochaux. FAZ and Herve have consulted and it has been agreed not to stand in his way."
Read: Prince William shows off his football skills
"It is a compliment for a coach working in Africa to be head-hunted by a European club. It makes us proud to take ownership of Herve's rise."
Renard will replace Eric Hely, who resigned after Sochaux was beaten 5-1 by Guingamp in September.
Under the stewardship of caretaker boss Omar Daf, the team won its first league game of the season against Valenciennes but was then thrashed 4-1 at Bordeaux last weekend.
Sochaux is second-bottom of the Ligue 1 table with five points, two points from safety.
Blog: Five things we learned about FIFA
Meanwhile in England, Premier League club Sunderland has appointed Gus Poyet as a replacement for controversial former coach Paolo Di Canio.
Sunderland has endured a torrid start to the season, sitting bottom of the table with just one point from seven matches.
Poyet, who has been out of work since leaving second-tier Brighton and Hove Albion in June, has been tasked with bridging the six-point gap between Sunderland and safety.
"We analyzed a wide range of candidates and believe that Gus's track record, experience, commitment and passion make him the right man to take us forward," Sunderland's American chairman Ellis Short said in a statement.
"We welcome him to Sunderland."
Survival in England's top division is now more important than ever, with clubs looking to cash in on the league's lucrative broadcasting rights deals.
Such is the wealth on offer that even the team which finishes bottom of the 20-team Premier League will pocket a reported $100m in broadcasting revenue for the 2013-14 season.