Washington (CNN) -- Furloughed workers. Shuttered offices. Lost pay.
By now, we know well the awful mess we're in due to the government grinding to a halt.
But the shutdown has also had some lesser-known effects.
To wit:
ASTEROIDS
Armageddon? You're on your own
Thanks to the shutdown, no one will be watching out for rocks the size of politicians' egos careening toward earth. At least, that's what many of us thought when NASA's Jet Propulsion Laboratory's Near Earth Object Office sent out this tweet: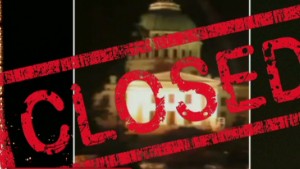 Government shuts down: Deadline reached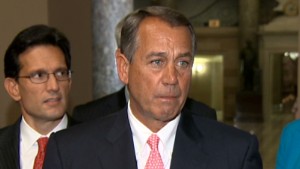 Boehner blames Senate for shutdown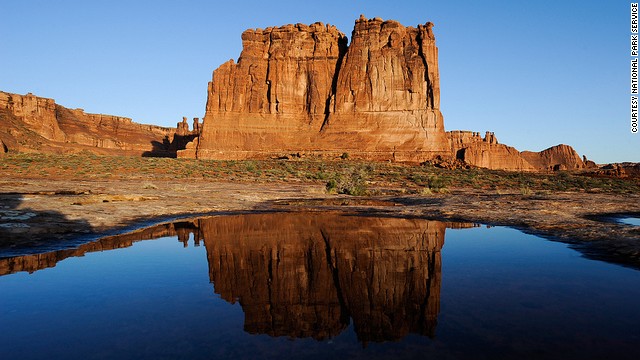 Arches National Park is one of 401 National Park Service sites to close to visitors during the government shutdown.
Wildlife will be roaming in visitor-free peace at Yellowstone National Park -- the fourth-most-visited national park in 2012, with 3.4 million visitors last year.
New York's Statue of Liberty, one of the United States' most recognizable symbols, is among the National Park Service sites affected by the federal government shutdown. This means Liberty Island, a national park, is closed to visitors too.
Washington's Olympic National Park is famous for offering visitors ocean, mountains and rain forest in one park. Now that the U.S. government shutdown has come into effect, guests staying in campgrounds and on-site hotels will be given 48 hours to leave.
Tennessee's Great Smoky Mountains National Park, a UNESCO World Heritage Site, is the nation's most visited with 9.7 million visitors last year. The shutdown comes as the park enters one of its busiest months of the year, according to visitor stats.
Nearly 2.5 million people visited Maine's Acadia National Park last year. Mid-October is usually a busy time of year, with travelers coming in to check out the colorful fall leaves in the forests.
The Normandy American Cemetery and 23 other overseas cemeteries operated by the American Battle Monuments Commission will be closed to the public for the duration of the shutdown.
Airport security personnel are considered essential and will continue working through the shutdown. So if you fly, there will be someone there to ask you to remove your shoes. (File photo)
Air traffic controllers, some safety inspectors and other essential employees will "continue working in order to maintain the safety of the national airspace system," said the Federal Aviation Administration. (File photo)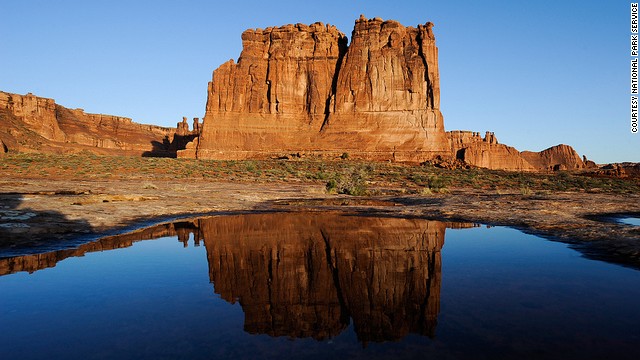 Closed: National parks
"In the event of government shutdown, we will not be posting or responding from this account. We sincerely hope to resume tweets soon," the tweet said.
Much (faux) weeping and gnashing of teeth ensued.
".@AsteroidWatch has shutdown its twitter account. there is no hope," Kyle Lishok tweeted.
Fortunately, the NASA office cleared things up:
"To clarify: Many observatories, astronomers are watching the skies," it tweeted.
For some though, that wasn't assurance enough.
"But we're all still gonna die, right?" Benjamin Barnes joked.
PANDAS
Move along. Nothing to see here
Need your panda fix? Look elsewhere. The red and blue bickering has claimed a black and white casualty. The National Zoo's beloved panda cam is going dark. The Smithsonian Institution has to shutter its non-essential programs -- and the zoo's considered one of those. So, bye bye, panda cam, you portal of maximum cuteness. The giant pandas -- Tian Tian, Mei Xiang, and an unnamed newborn cub -- will still be fed and cared for. But we won't be able to ooh and aah over them.
"Argh! The panda cam is off," tweeted Anjali Mullany. "Just when our nation needed it most."
Fret not. You can always head over to China's ipanda.com. That site has 28 high-def cameras!
GOATS
Chew on this. They certainly aren't
A herd of goats had been grazing their way through the poison ivy-infested Gateway National Recreation Area in Sandy Hook, New Jersey. But thanks to the Washington shenanigans, the goats had to be taken off their assignment with no clear Plan B in place. You see, the program's run by the National Park Service, a victim of the shutdown.
This is how USA Today began its story on this: "For months now they've bleated at each other, locked horns and whiled away their days on the hill. But enough about Congress." Ooh, burn!
TOURISTS
(Stay) Beyond these hallowed halls
Among the tours suspended due to the shutdown is that of the U.S. Capitol.
"Due to a lapse in government funding, the Capitol Visitor Center will be closed beginning Oct. 1 and all tours have been suspended," the U.S. Capitol tweeted.
Ironic, no, that tourists won't be able to check out the digs where this all began?
Maybe it's a good thing. Congress' approval rating is a dismal 10%. It's probably best that the lawmakers stay out of sight.
CNN's Jethro Mullen contributed to this report.